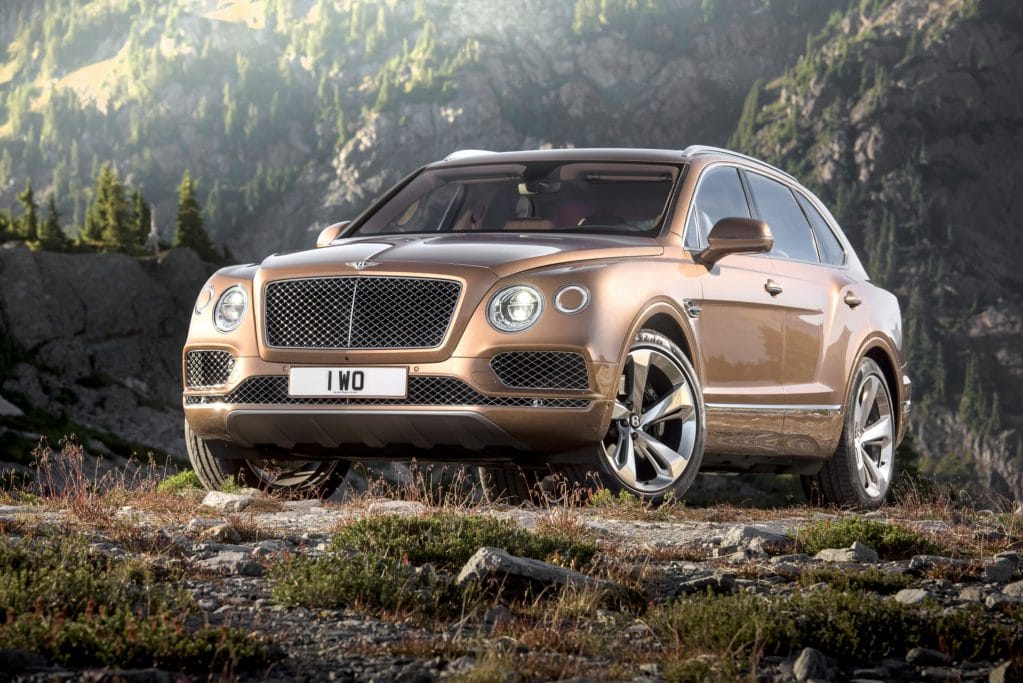 The proliferation of SUVs is a trend that's not going away any time soon, and rather than ignoring this new wave in the automotive world, carmakers are embracing the change — such as with the Bentley Bentayga SUV. Even traditional premium high-end brands, more often focused on crafting sumptuously luxurious limos or exotic sports coupés, are starting to dip their toes in the SUV segment for the first time.
Case in point, Bentley, which has recently revealed its first such model in its history. The Bentayga marks the British brand's debut in the SUV market, and looks set to capitalise on the insatiable demand for such vehicles worldwide. While the Bentayga certainly is a marked departure from what Bentley is known for, the company insists that it still embodies the same values that make it classically Bentley.
That means an interior that receives the same handcrafted attention to detail as all Bentleys, with top-notch luxury that any Bentley owner would expect. Wood veneers and plush leather, with endless customisation options, set the ambience, all produced from the hands of the finest craftsmen from Crewe, and they blend seamlessly with the modern touches that make the Bentayga's cabin a truly inviting space. A 12-speaker audio system is standard, as are the state-of-the-art infotainment and driver assistance systems, while options include an 18-speaker sound system and a highly limited edition Breitling Mulliner Tourbillon timepiece that sits proudly in the middle of the dashboard.
Underneath the Bentayga's rugged and chiselled exterior styling, designed to cut an imposing figure wherever you go, lies a truly sophisticated car that makes it a worthy rival to any of its numerous SUV competitors out there today. Adjustable air suspension is standard, and gives the Bentayga a ride quality that is as plush and comfortable as any Bentley, while at the same time, it also offers adaptability to any driving condition, indulging the driver with a sporty drive should he desires.
And the Bentayga is not found wanting for performance either, with a 6.0-litre W12 engine producing 600bhp and 900Nm of torque powering this bold behemoth. 0 to 100km/h is dispatched in 4.1 seconds, and the Bentayga is able to go on to a top speed of 301km/h, making it the fastest and most powerful SUV currently on sale. This puts the Bentayga in a truly exclusive club, an admirable feat in an increasingly crowded world of SUVs.
Text by Ben Chia
This article was originally published in Men's Folio Magazine June 2016
---