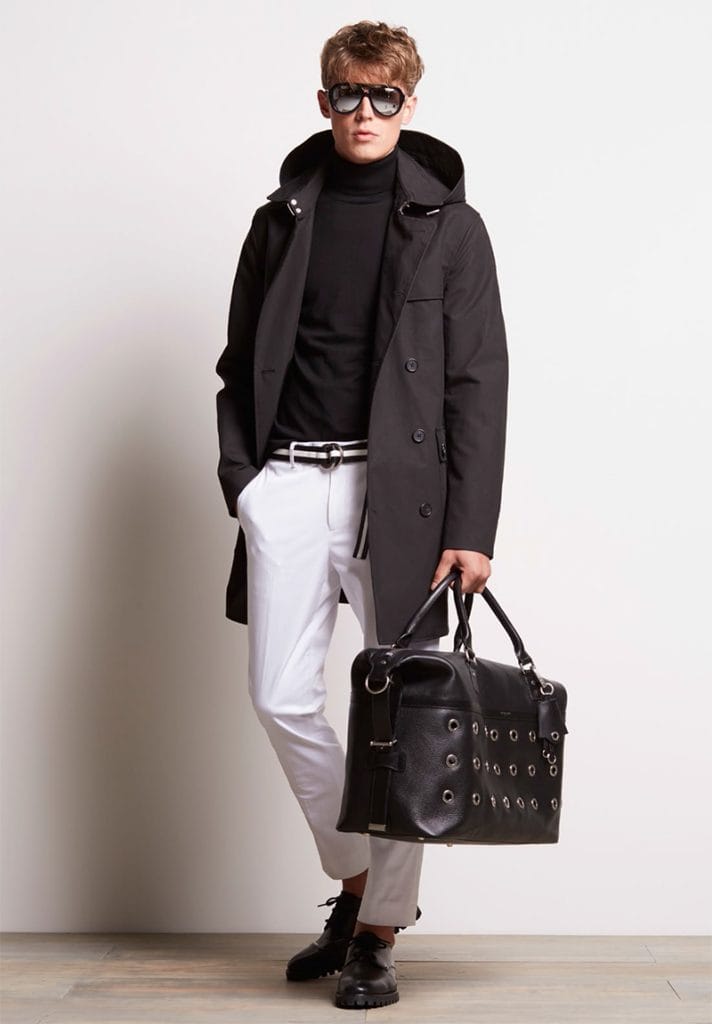 Tell us Michael, the Kors man is…
A globetrotter who is constantly on the go. He knows what he wants and where he's going, and understands the power of the right pieces. He lives a fast life and needs clothes and accessories that can keep up with him, and function anywhere — New York, Paris or Singapore.
Is he a little different for Spring/Summer 2017?
Who he is doesn't change from season to season, but what he needs and wants does. Spring is all about being ready to go from work to the weekend, and wherever the weekend takes him — it could be the Mediterranean or Morocco.
What's he like compared to the MK woman?
They're similar. They're both jetsetters — they love to travel. They're busy and juggle their family lives, career, and friends. They're engaged in culture, going to art exhibitions, watching movies, reading magazines, and listening to music. Ultimately, they're optimists who are energised by the world around them.
There's a lot of emphasis on luxurious materials and intricate detailing in your womenswear. Is this a focus in the menswear?
There's a lot of attention to detail in the menswear as well. It's just a different kind. We look at function — the blending of different fabrics and how to make each item as versatile as possible. For example, with spring, we wanted a blazer that could act as a windbreaker, but we didn't want it to be in nylon. We found this paper poplin material that's a cotton blend with a finish that gives you that rustle and protection from the wind.
Many designers have responded to the recent global events with optimistic collections…
I've always believed that fashion reflects the world we live in, and we could all use a little optimism right now. But we're always filtering that inspiration and mood through our brand's lens and designing in a way that makes sense for our customers' lives.
How do you see menswear design evolving over the next few years?
We're seeing that fewer men are wearing suits on a daily basis, so they need clothes that are laid back but still polished and tailored. I think that need is only going to continue to grow as the world becomes more casual.
Who are some stylish men in your books?
I think that [English actor and musician] Idris Elba always looks sharp and sophisticated, and I like that he's not afraid to break the rules a little. I also think that [actor] Ryan Reynolds has an effortless confidence that translates across all his style choices.
If you had to pick, what are your favourite pieces from the collection?
It's hard to pick a favourite. I love the windbreaker blazer and the pullover trench coat. And I think the wide trousers are great.
How about accessories?
The tailored duffel really does it all.
Five final words to sum up the collection?
Hybrid dressing, work to weekend.
---