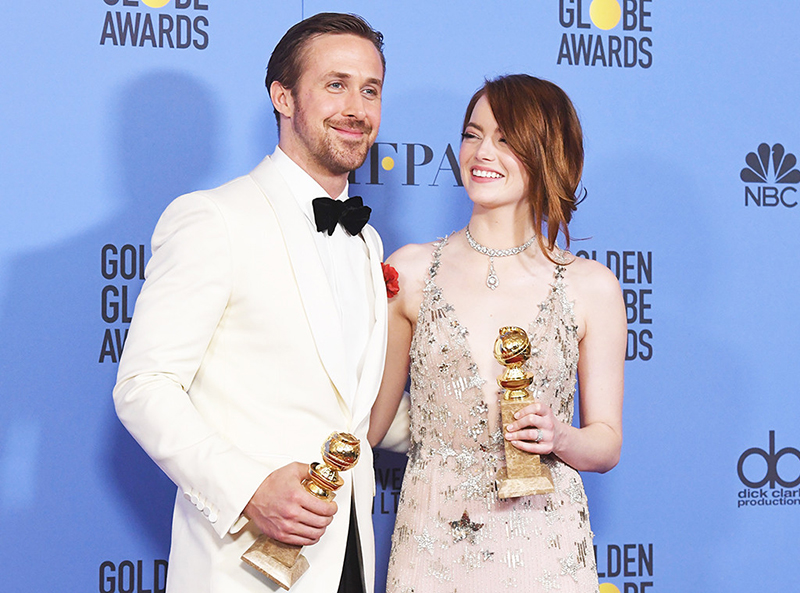 The 8th of January 2017 marked an important occasion for those in Hollywood when the crème de la crème in film and American TV were honoured. It was also an occasion for us to gawk at tinseltown's finest as they paraded down the red carpet at the 74th Annual Golden Globes.
The cravate noir event saw several male celebrities push the conventional dress code. We were hoping someone would shock us by pulling a Jared Leto and don a pink bow tie, but alas all we saw Pharrell Williams in a white long-lined brocade, black denim pants and a ski cap. While a black tuxedo might be a go-to uniform for an award ceremony such as the Golden Globes, the devil is in the details. Men's Folio picks out three dapper men who caught our attention.
Eddie Redmayne in Prada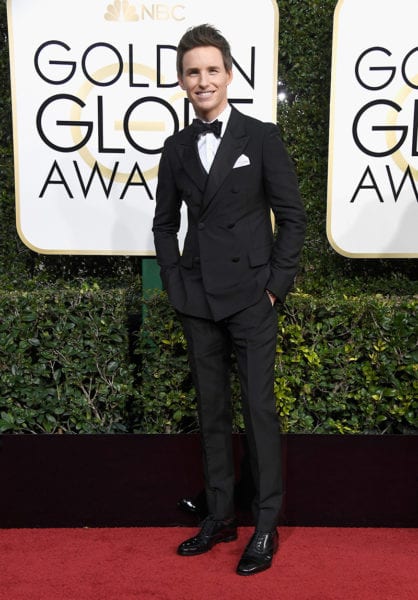 Eddie Redmayne was in a full Prada ensemble, choosing a black double breasted kid-mohair peak lapel tuxedo, white popeline shirt, black satin bow-tie, white silk pocket square and black spazzolato fumé leather lace-up shoes.
We loved that the slim-fit trousers and the double-breasted dinner jacket gave Redmayne a structured silhouette. The white pocket square was a small yet important accent to the monochromatic palette. The swept back hairdo added a gentlemanly dapper to his outfit.
Ryan Gosling in Gucci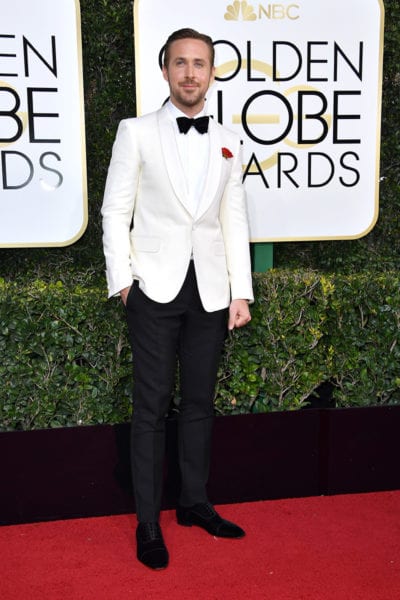 Winner for Best Actor, comedy or musical, Ryan Gosling, was seen in top to toe Gucci. He donned a white grosgrain shawl lapel Signoria jacket with black tuxedo trousers, a white evening shirt, black velvet bowtie and black patent leather laceups.
The white and the black was a handsome contrast from the top and the bottom. The white gave Gosling the appearance of a larger torso, while the black tailored trousers and shoes kept the lines sleek. He opted for the classic side part for that touch of romantic suave.
Rami Malek in Dior Homme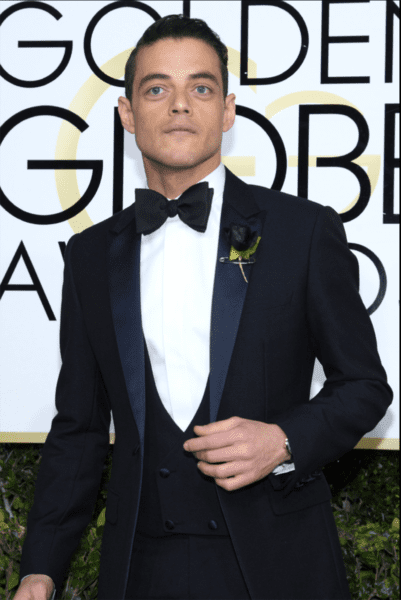 Rami Malek was dressed in full Dior Homme. He wore a midnight blue mohair and silk peak lapel tux and a double breasted vest coat. Underneath, a white cotton piqué shirt, completed by a black bow tie and a black rose brooch.
Sending the age-old rule of 'you can never pair black and navy' to the corner of the dusty basement, he looks like a knight in midnight blue armour. The suit helped to bring out his blue eyes which truth be told had has speechless for a few seconds.
So, who was your favourite? 
---