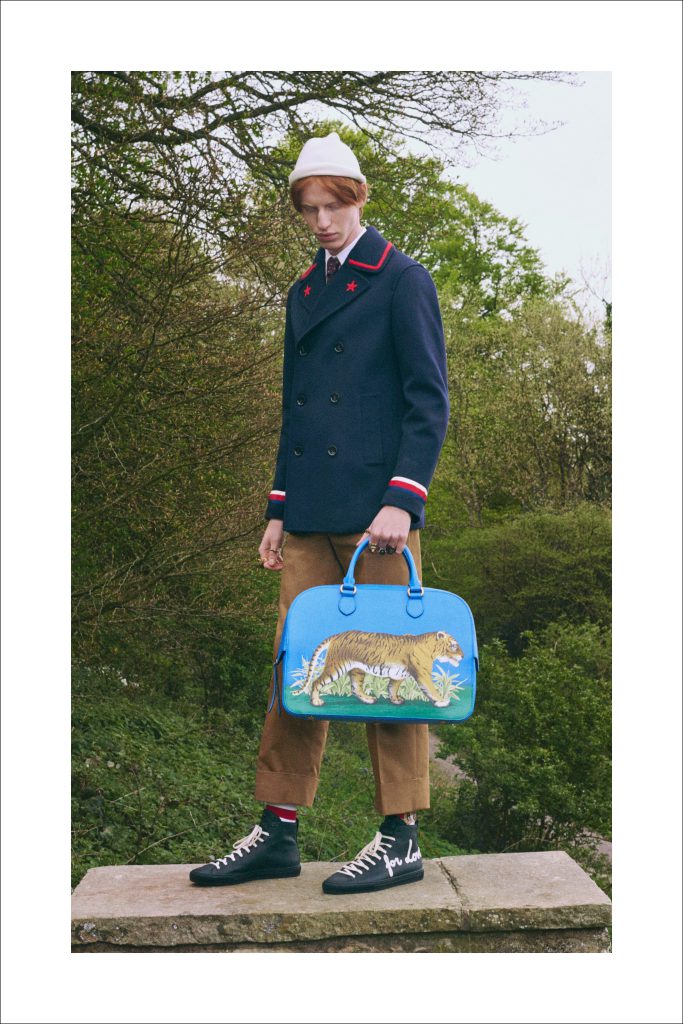 Alessandro Michele has already given the gentlemen a whole slew of must-haves – from fur lined slippers to brightly embroidered jeans – since he started as Gucci's creative director. And with the arrival of the brand's staggering 87-look Cruise 2017 collection, that wish list is undoubtedly getting a lot longer.
The eclectic, experimental ready-to-wear and footwear (inspired by all things English) may not be for everyone, but the collection's bags are surely an easy way for any gent to elevate his get-ups now with the magical Michele touch. This season, elegant leather tote, backpack and bowler shapes get stamped with XL-versions of Gucci's trademark exotic King snake and tiger motifs.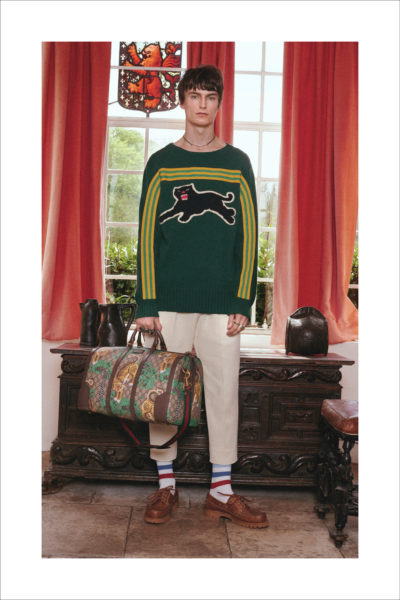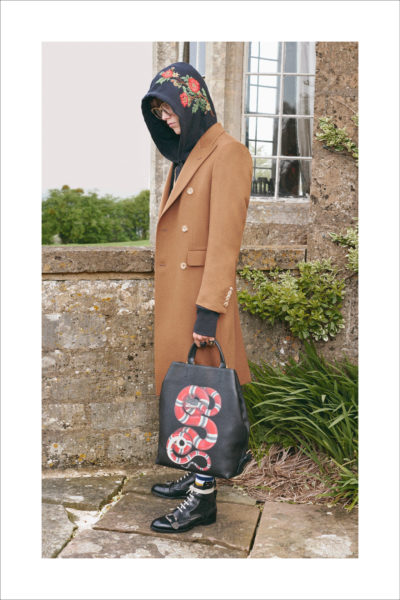 Also making a welcome return is Gucci Ghost – the graffiti-inspired range first done in collaboration with Brooklyn-based artist Trouble Andrew for Fall/Winter 2016. Yes, Andrew is still "ghosting" for Cruise 2017. Classic Gucci bag shapes like the duffel, nylon backpack and leather tote have been updated in a preppy navy blue, red and white combination – and with Andrew's recognisable and rebellious take on the brand's GG logo. The only first world problem here is: how do we go about choosing?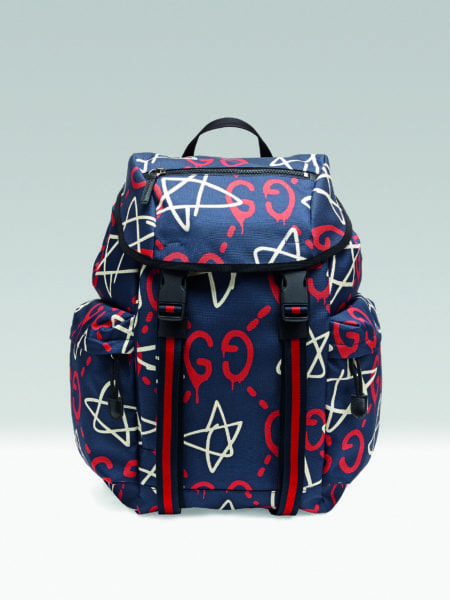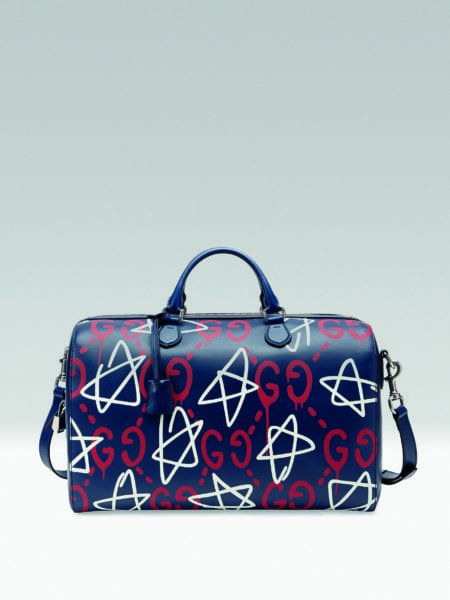 ---