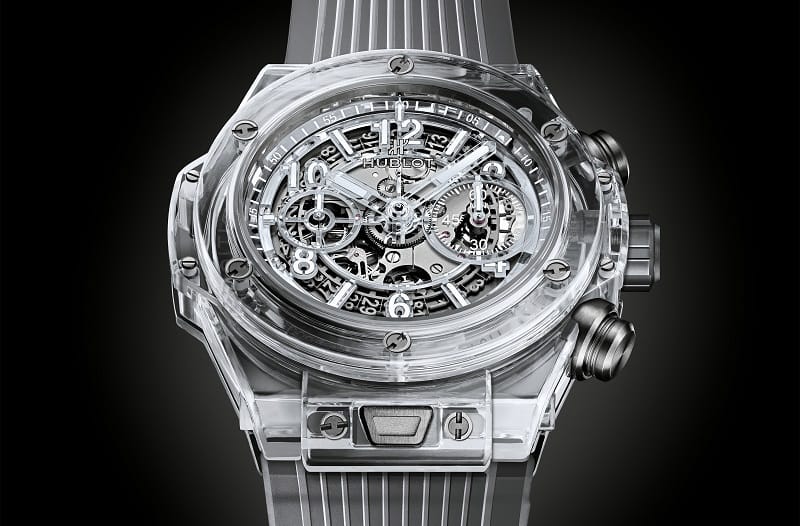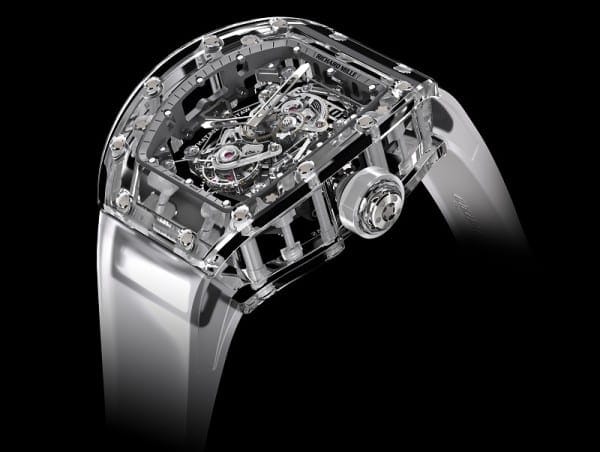 When Richard Mille released the RM 056 in 2012, all eyes in the horological world widened in awe at its completely transparent case, just as the eyebrows of everyone else raised in puzzlement at this seemingly plastic watch. Those in the latter category couldn't be more wrong. It owes its transparency to a case made entirely of sapphire crystal – yes, the material that usually covers a watch's dial and case back.
Other watchmakers quickly picked up on this unusual approach to case-making and released their own versions. Hublot's MP-05 LaFerrari watch – a 637-part beast with a record-shattering 50-day power reserve – recently got a full sapphire makeover with the MP-05 LaFerrari Sapphire. And for BaselWorld this year, the brand will be unveiling the Big Bang Unico Sapphire, which has a case middle, bezel and back made from the material. In keeping with the theme, the skeletonised dial and hands are made from transparent resin; even the trademark rubber strap is see-through. But what's most remarkable about the Big Bang Unico Sapphire is that it's not highly limited, and will see a production of 500 pieces.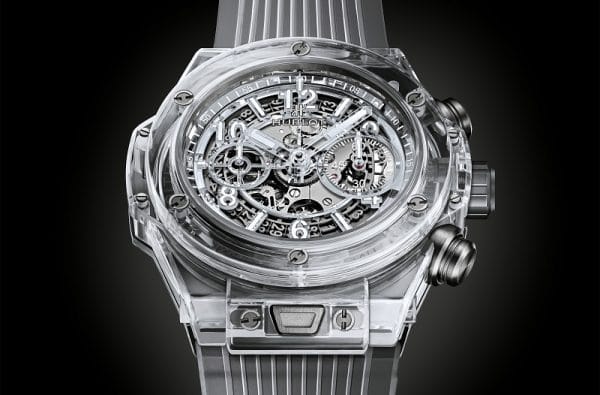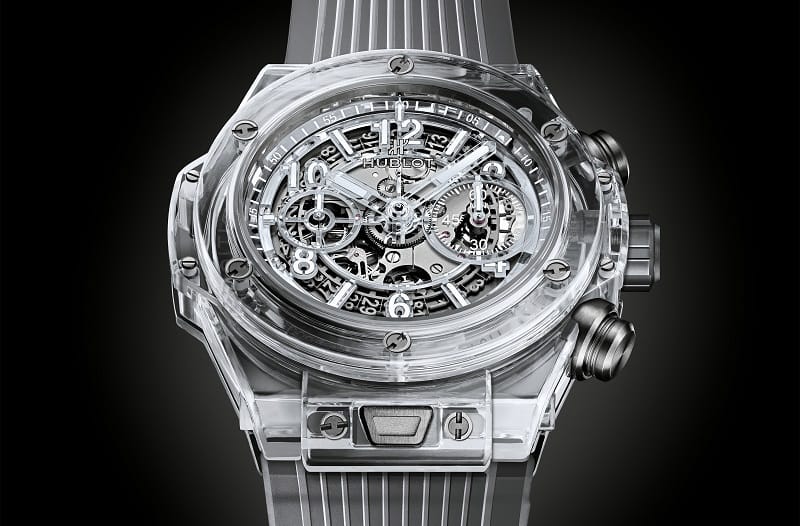 This is a big deal because working with sapphire crystal is tremendously difficult. First of all, it's incredibly hard, with a rating of 9 on the Mohs scale of mineral hardness (second only to diamond's rating of 10). Yet, such hardness doesn't grant immunity to cracks, so days and days of work can be thrown out the window if even the smallest mistake occurs during the final stages of milling – which unfortunately tends to happen with frustrating frequency. The process is also extremely time consuming. Independent watchmaker Rebellion claims that it takes 99 days to fully cut just one complete case of the new all-sapphire Magnum 540 Tourbillon. It's no wonder watchmakers can't afford to make these with any lasting regularity.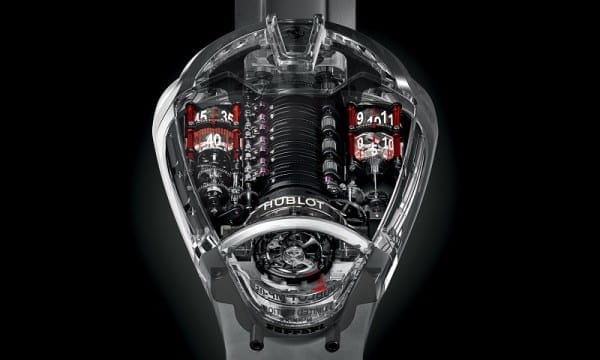 But when a piece does make it out of the factory, it's a sight to behold. Having a completely transparent case allows a much clearer view of the movement within. The H. Moser & Cie. SFr1 Million Venturer Tourbillon Dual Time Sapphire Skeleton, a unique piece released last year, shows off the stunningly skeletonised HMC 803 calibre, full of intricate hand-engraved motifs on German silver bridges and base plate that will oxidise and develop a patina over time. Even its crown is made of sapphire. Francois Quentin's 4N watch, famous for using a mechanical movement to display time digitally, also showed off a crystal case in the Sapphire Planet launched last year, where only three pieces were made. After all, it's one thing to cut out tiny discs or squares to protect a small watch face. It's another to mill it into complex shapes that curve and extend into lugs. 
Richard Mille may have propelled the trend, but it wasn't the first brand to find extended uses for the material. The MB&F HM2 Black-SV and Red-SV came with sapphire crystal cases in 2010. Granted, the HM2's case shape is nowhere near as complex as, say, Hublot's new offerings, but the same can't be said for the HM6-SV. Affectionately known as the "Space Pirate", the original HM6 is characterised by four sapphire domes on each corner that displays the time and winding rotors, and one in the middle housing a flying tourbillon. Replace the red gold/platinum/titanium case with a sapphire one and you have the impressively insane looking HM6-SV.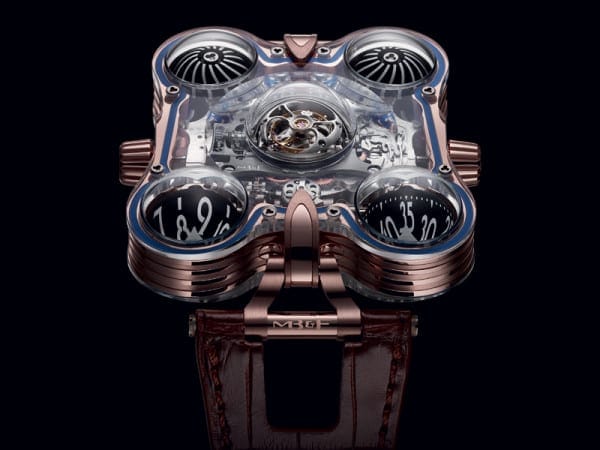 Those who are worried about such watches being mistakenly thought of as plastic need only feel the luxurious heft and smoothness of this highly fussy material to know that what they hold in their hands is the work of sheer dedication and utmost skill.
Story Credits
Text by Charmain Leong
This article was originally published in Men's Folio Magazine April 2016
---