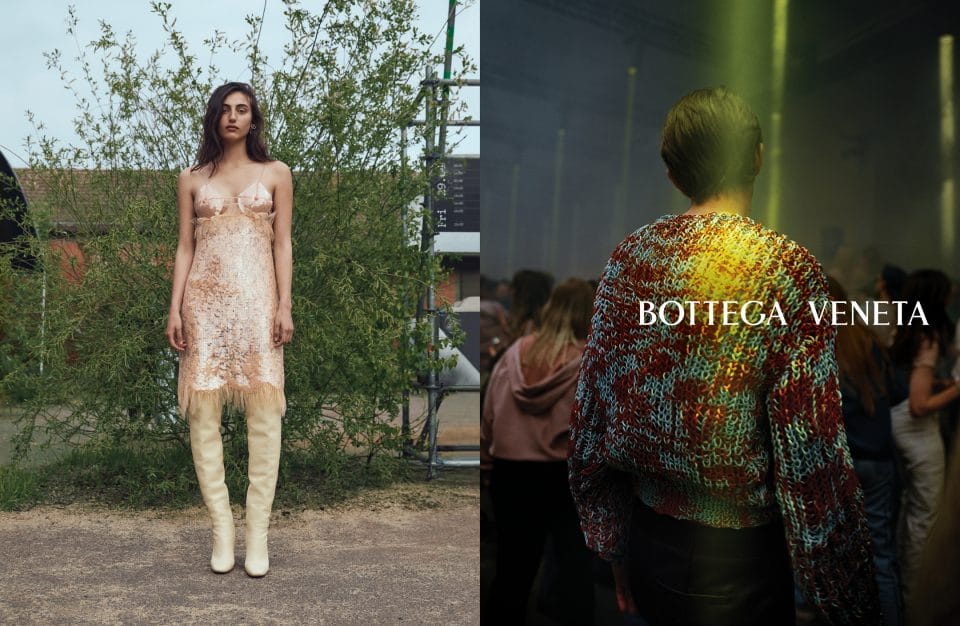 Timelessness is eternal, but at Matthieu Blazy's debut collection at the Bottega Veneta Winter 2022 show, it reveals itself as building on the past to realise the present and evoke the future.

Bottega Veneta has been called timeless by the press since its inception. 
Time can be a ruthless conqueror. It governs all — from the flowers on a lawn doomed to whither to the empires destined to turn to dust— time never misses its mark. Even our mighty planet will one day fade into the silence of space, bound to be lost in the void of the cosmos. But time is only a matter of man's perspective. And while time is eventual, views can change. Mark Twain once mentioned that"time and tide wait for no man. A pompous and self-satisfied proverb was true for a billion years, but we turn it around in our day of electric wires and water ballast: Man waits not for time nor tide".
In the Bottega Veneta Winter 2022 collection, time is a master who refuses to be commanded. During Matthieu Blazy's debut presentation, the newly-appointed creative director demonstrated that time should be manipulated instead. From start to end, there were neither nods to specific trends observed nor intentions of manufacturing new ones. It was a navigation at the innovation of theHouse. The first look — an unsuspecting ensemble comprising only a basic white tank top, jeans, and a new bag adorned on fresh face model Paola Manes heavily supports this notion. Why you may ask, the answer lies in the intention. Look closer: the clothes are made of "photorealistic" leather, trompe-l'œil as they say, but executed flawlessly, lest you fail to realise.
Bottega Veneta Winter 2022 was also about recognising beauty in intricacies, and it could not be more fitting as an introduction. "It is style over fashion in its timelessness," Matthieu Blazy said of the House. That mantra is seen sprawling across the rest of the collection, even at its most improbable. The clothes were flattering, seductive, and current, but all the more empathetic to the people who would eventually adorn them. For instance, the utility of leather is as inventive as the House's intrecciato weave. Leather in the collection replaces the cotton on shirts, wool on coats, denim on jeans, and the silks of dresses as they move with just as much grace and ease as the real deal — never too restrictive nor heavy on the body.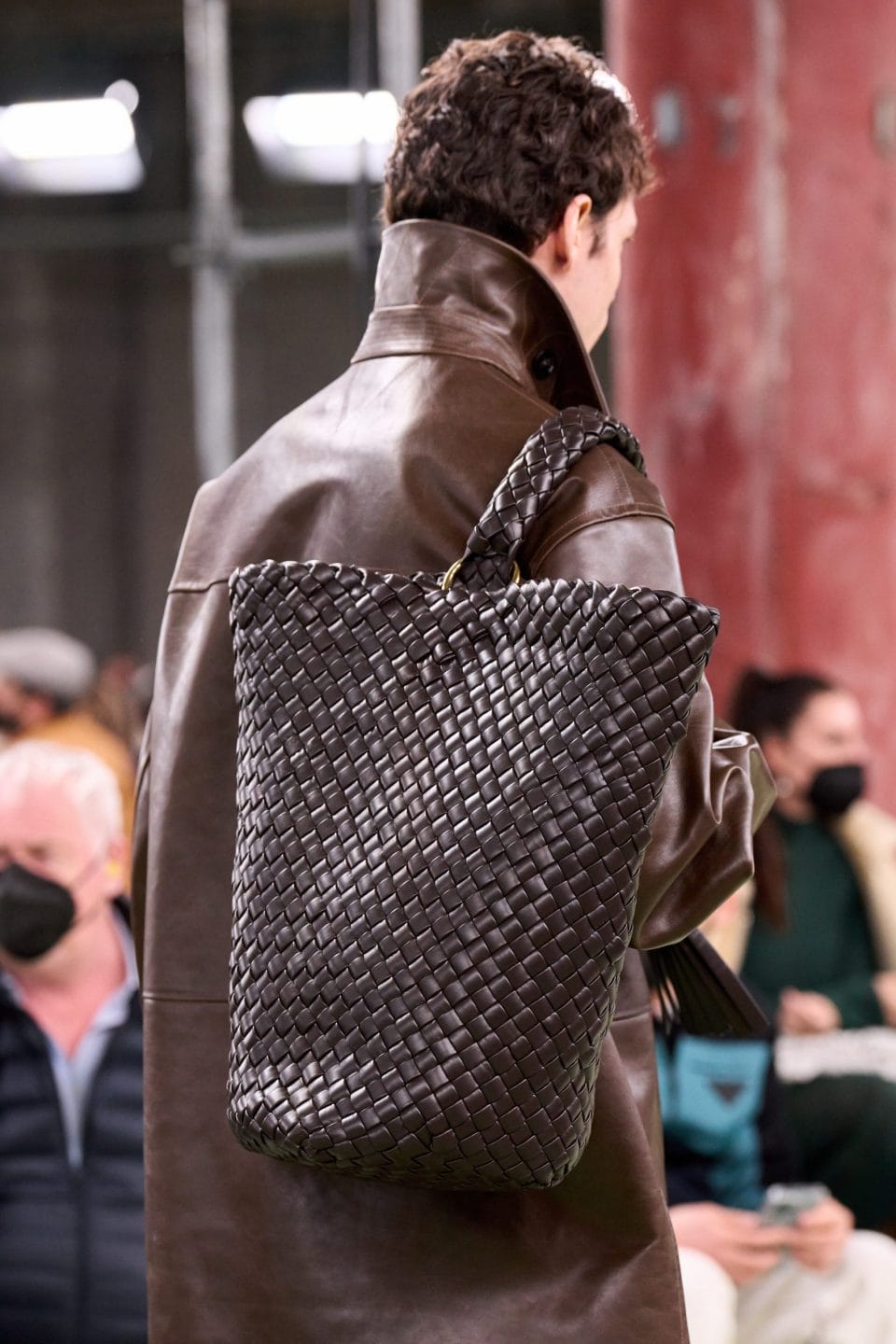 Revisiting the topic of time, the collection reveals itself as three parts — "building on the past to realise the present and evoke the future", as best described by the House. The show's start reveals the past, particularly its influence of the early 2000s when TomasMaier served as creative director and revitalised the House as one that is straightforward and intelligent. While it is not thoroughly evident, one can interpret the soundtrack as a way of communicating this emphasis. Fatboy Slim's insatiable rave track "Right Here, Right Now" plays while minimal, clean, and modern looks travel down the runway. They consist of traditional slim-cut wool flannel suits, discreet cocktail dresses, and unfussy cropped coats, which were all once widely popular but ever relevant to our times.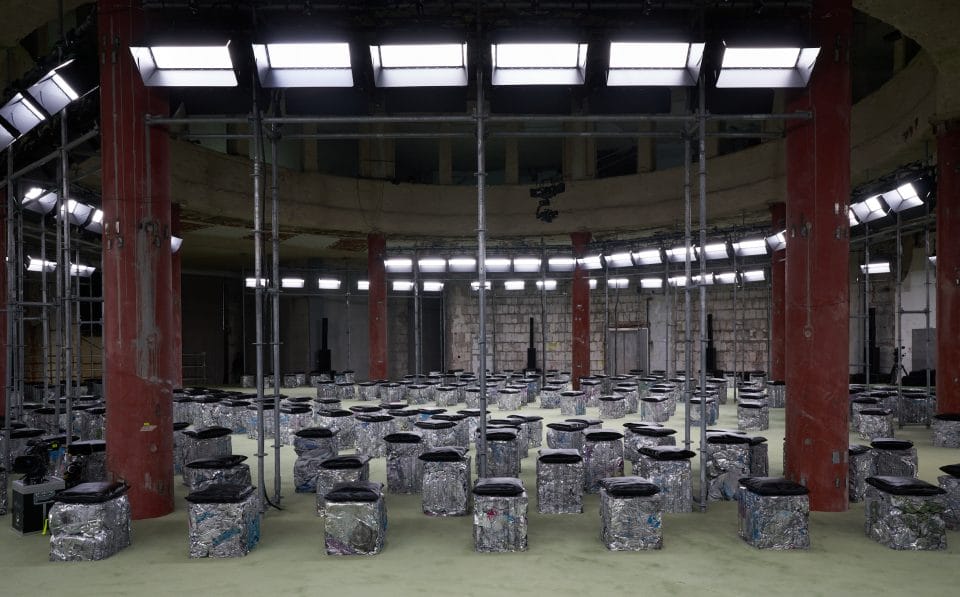 Then came Daniel Lee's iterations. Woven wool knits in a childlike manner with a splash of various colours, disconnected woven dresses, and the heavy use of fur kick off the collection's most memorable looks. From the straightforward and the persuasive came the technicolour. It was Blazy's turn to reveal his inventions. Rob Dougan's "Clubbed To Death" plays as he navigates us further into an emphasis on the future. There was an intelligent use of thrice-printed textural pieces, metallic fabrics layered with twenty-first-century synthetic jersey, and idiosyncratic knitwear. At its finale, all three timelines fused to reveal the new Bottega Veneta — a timeless symbol.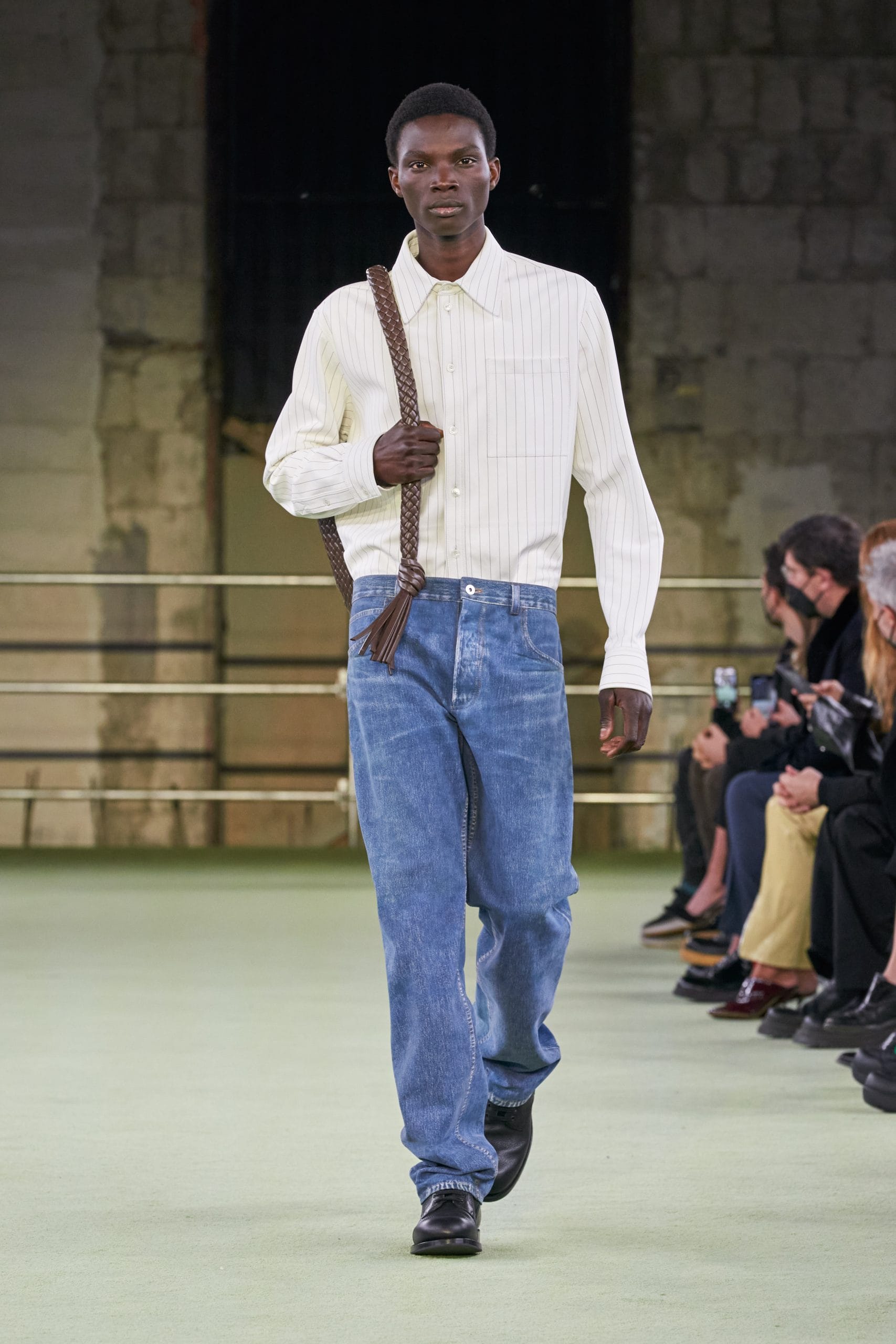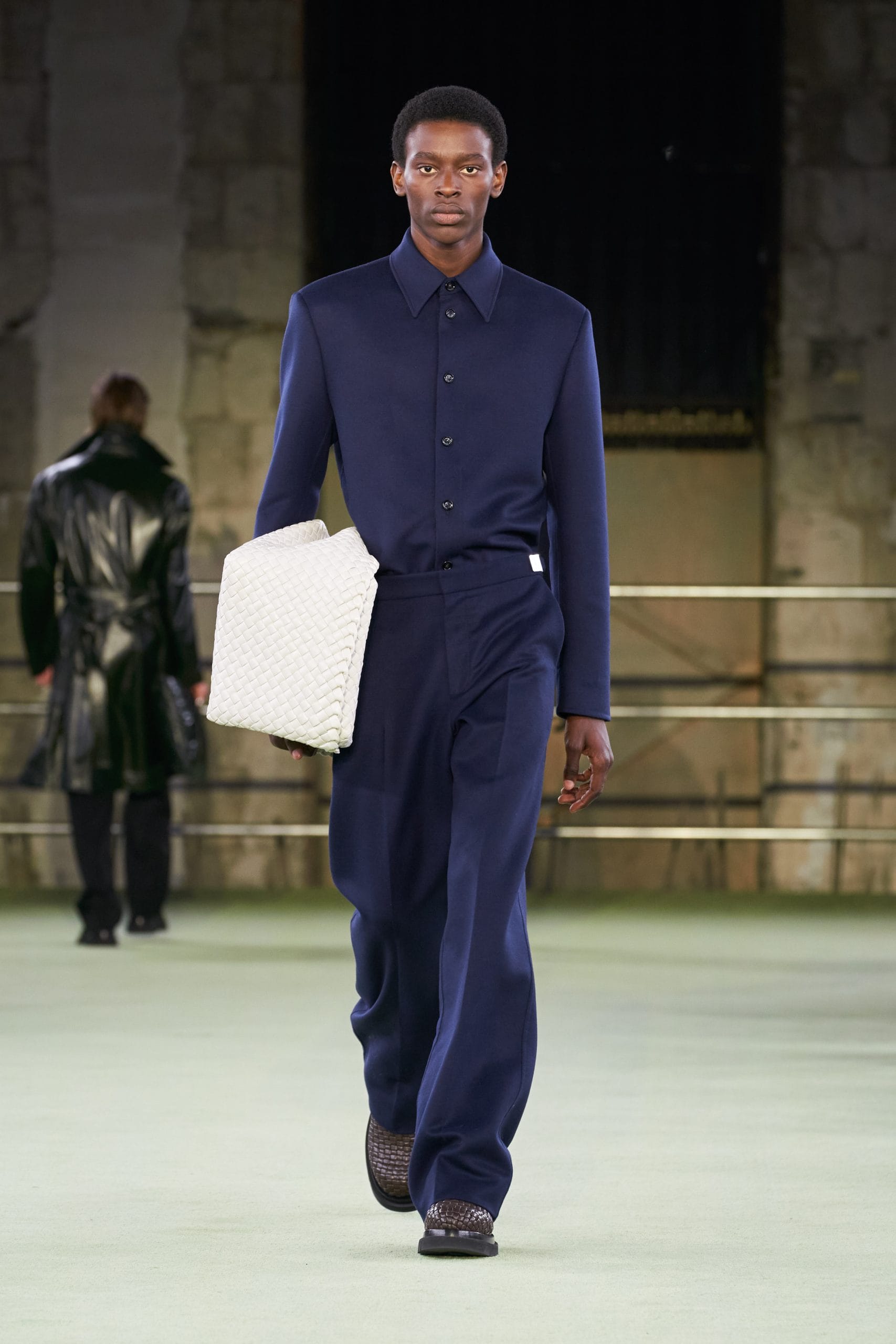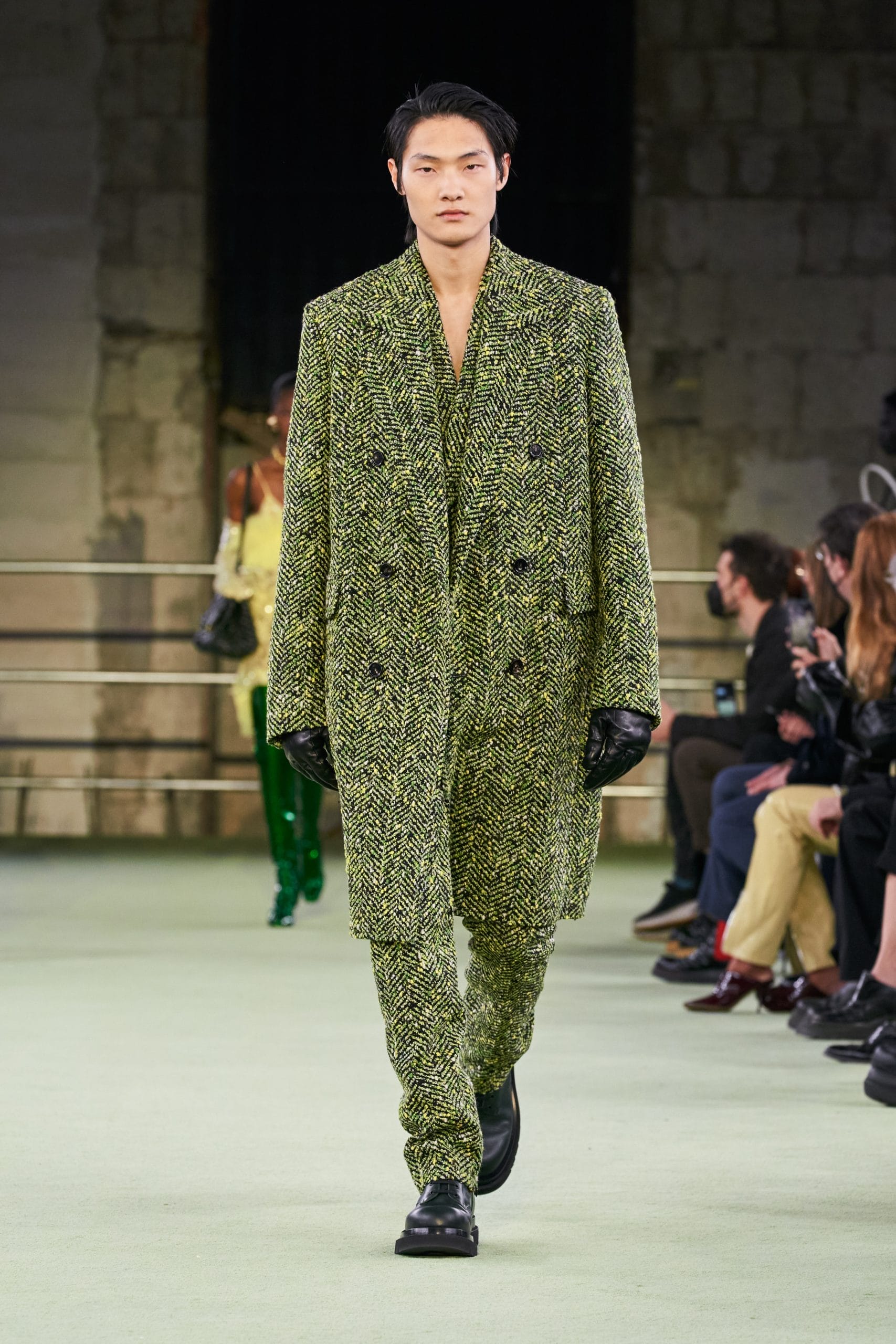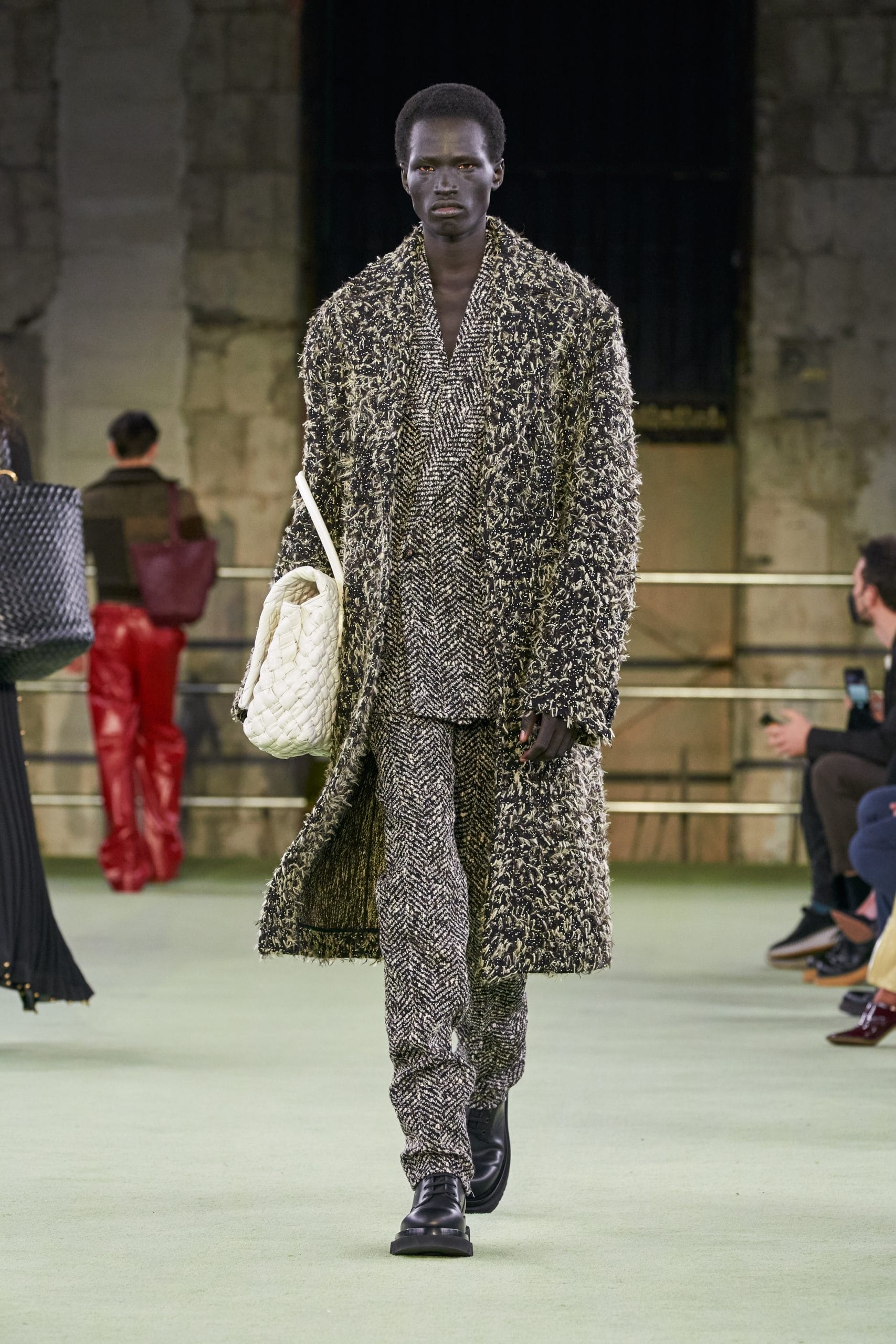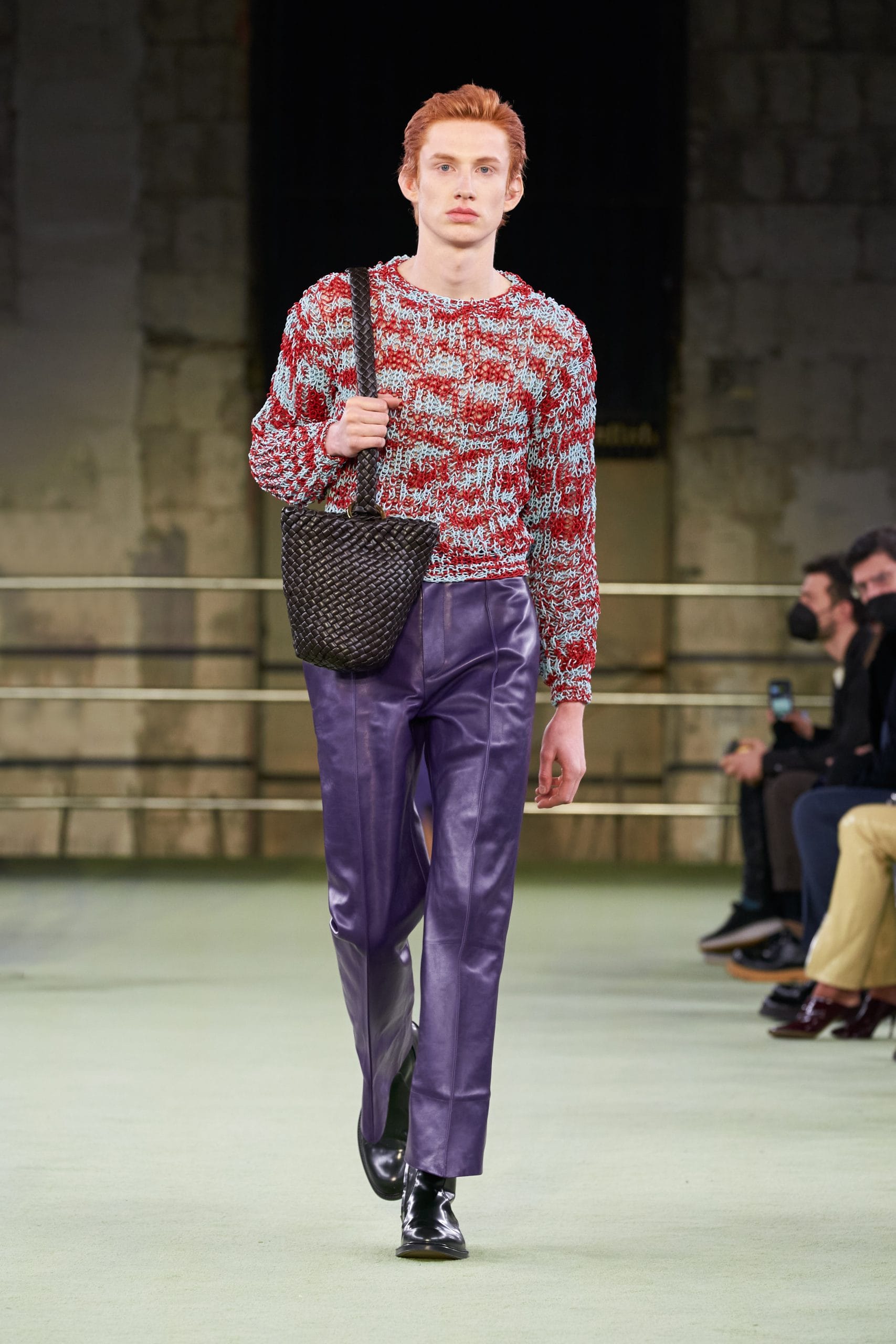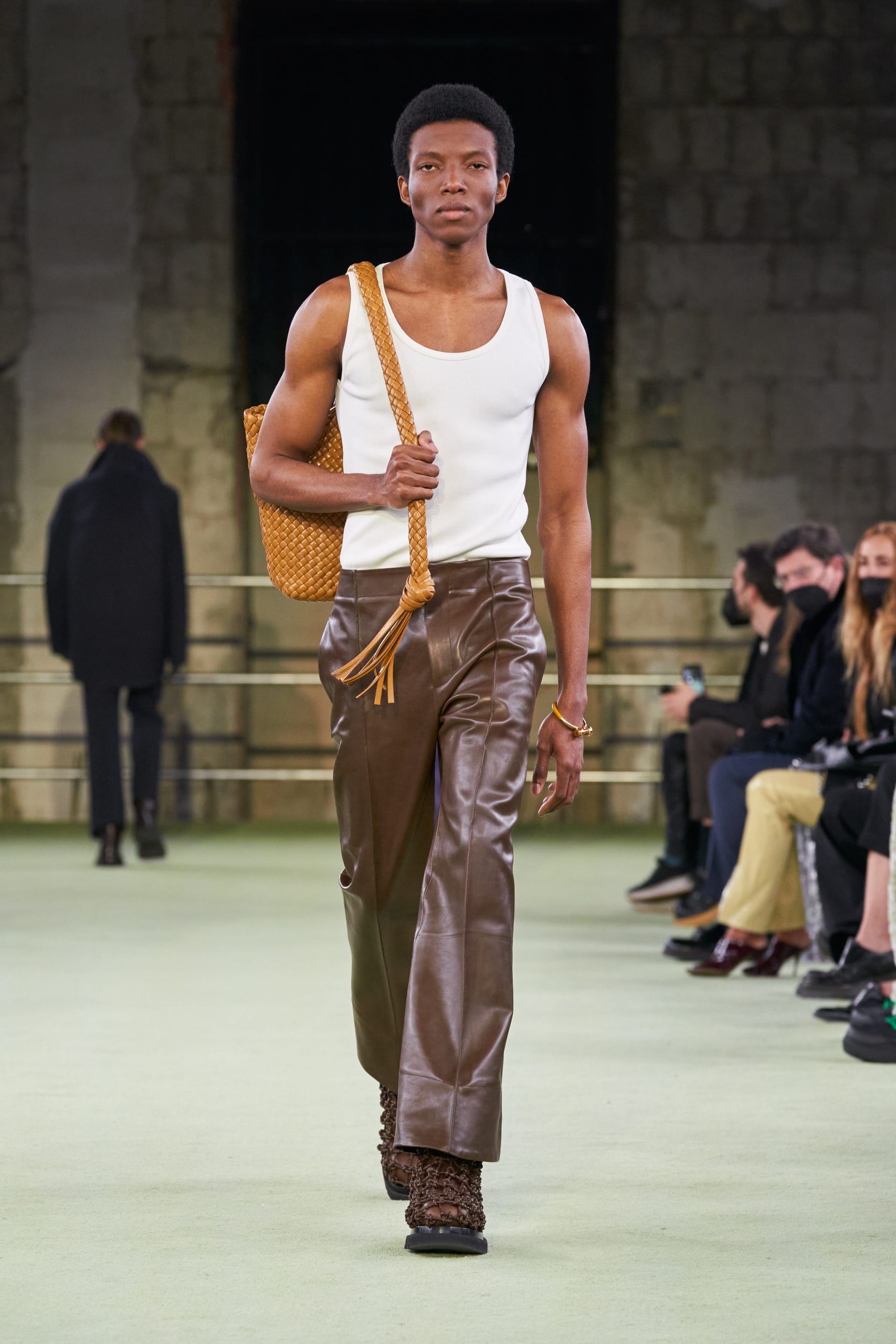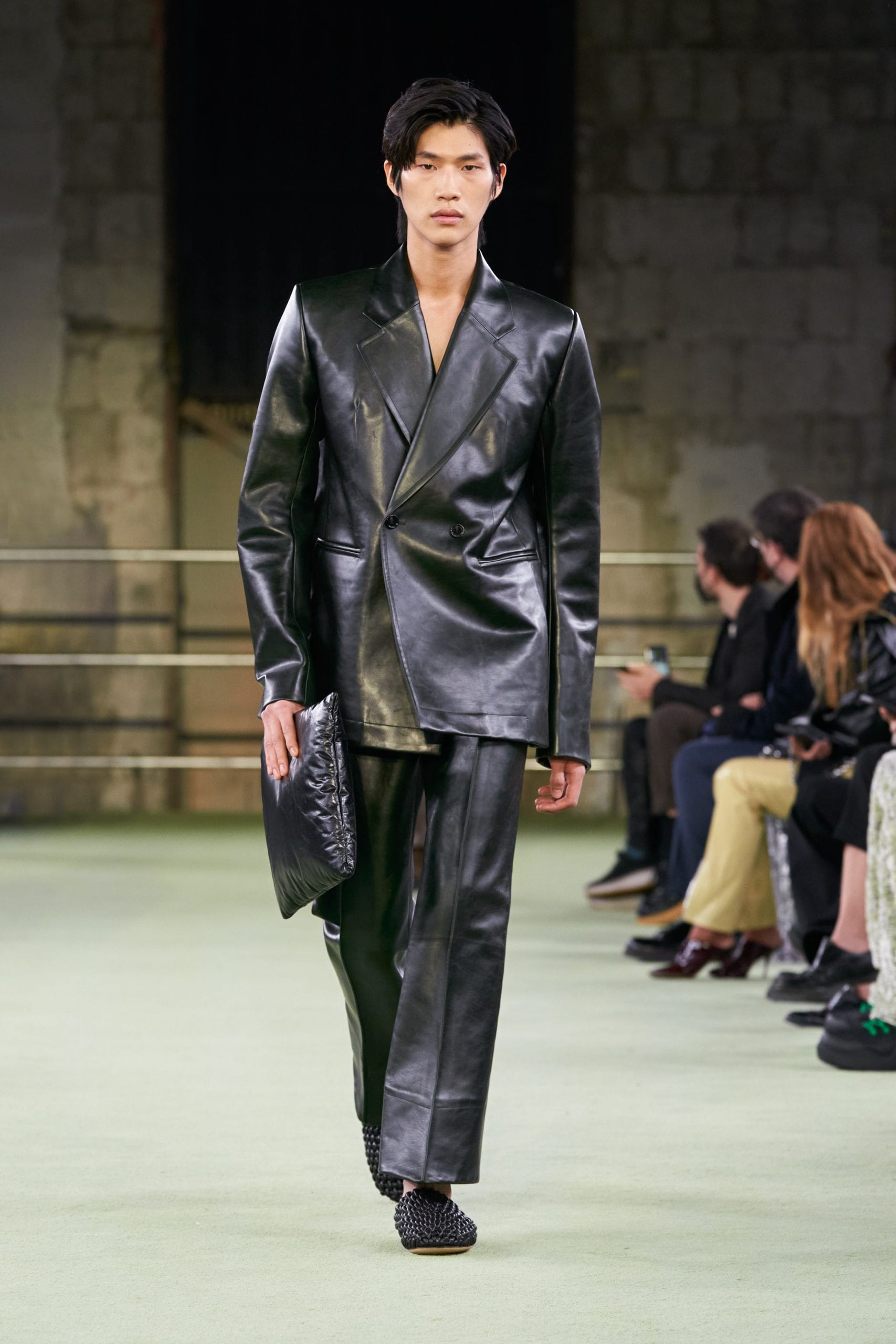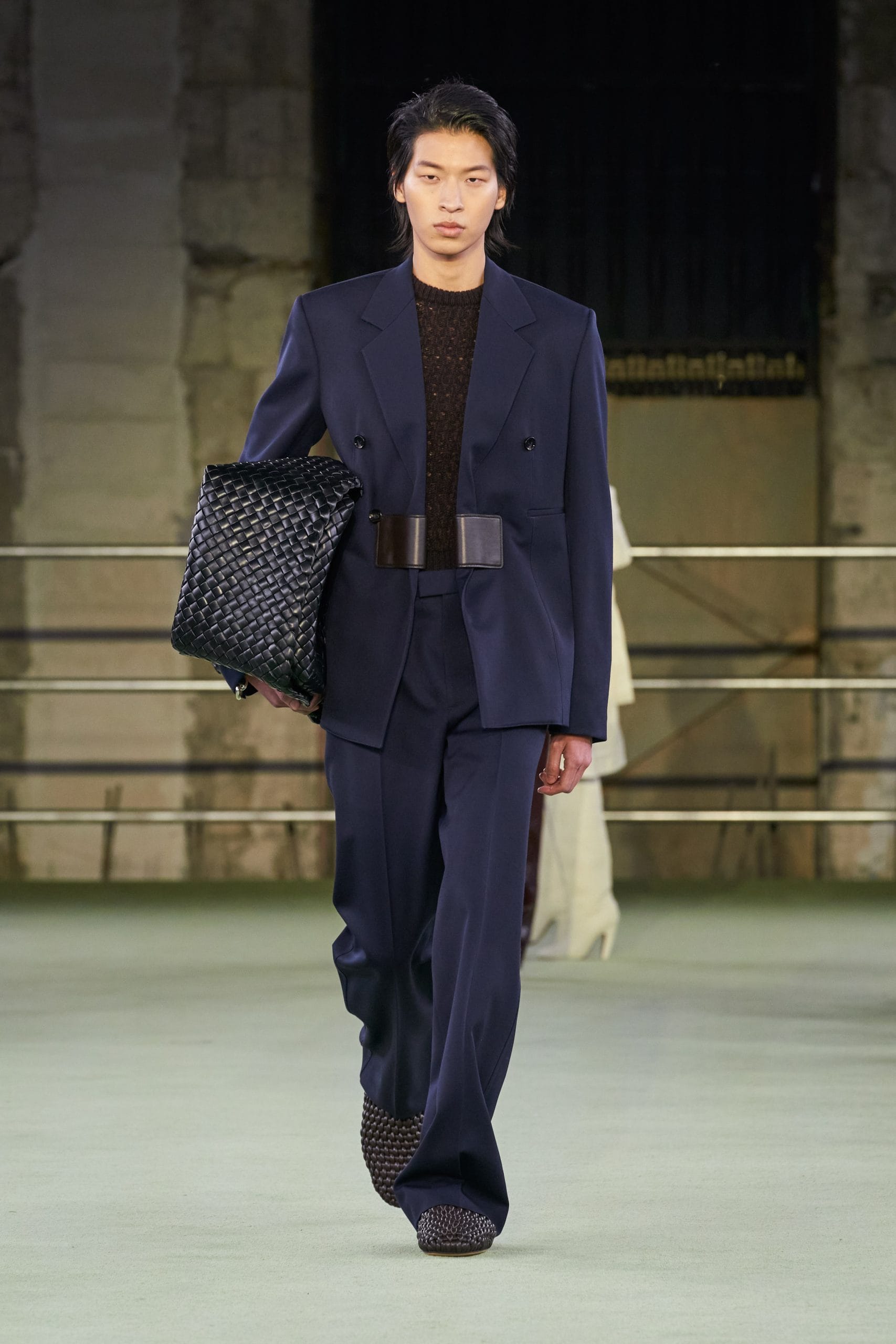 The use of spectacle is often an intuitive tool in a debut collection.That need to impress — with critics ready to determine the future of the House — was not on Blazy's mind. Instead, Winter '22 is akin toa garden, a foundation of what will eventually come, and the looks witnessed were all simply his seeds. The House's headquarters in Milan became the ideal venue for such a contemplation, a prime position where they could germinate and sprout across the globe under the new vision
"Here, the question isn't 'why?' But 'why not?' An individual's gestures matter; it's ultimately the wearer's decision how to move and live in this clothing, of how they will tell their tales through these pieces, that is ultimately respected and encouraged by the maker."
Bottega Veneta Winter 2022 is only the beginning. While many have described Bottega Veneta as a brand known 'only to those who know', the House inquires us to relate them as "quiet power". The 35-year-old Belgian interned at Balenciaga and worked at Raf Simons, Maison Margiela Artisanal, Céline, and Calvin Klein before landing as ready-to-wear design director at Bottega Veneta in 2020 — he wants us to know that he is not afraid of what others might think.
Once you're done with this story about the Bottega Veneta Winter 2022 collection, click here to catch up with our September 2022 issue. 
---
RELATED ARTICLES