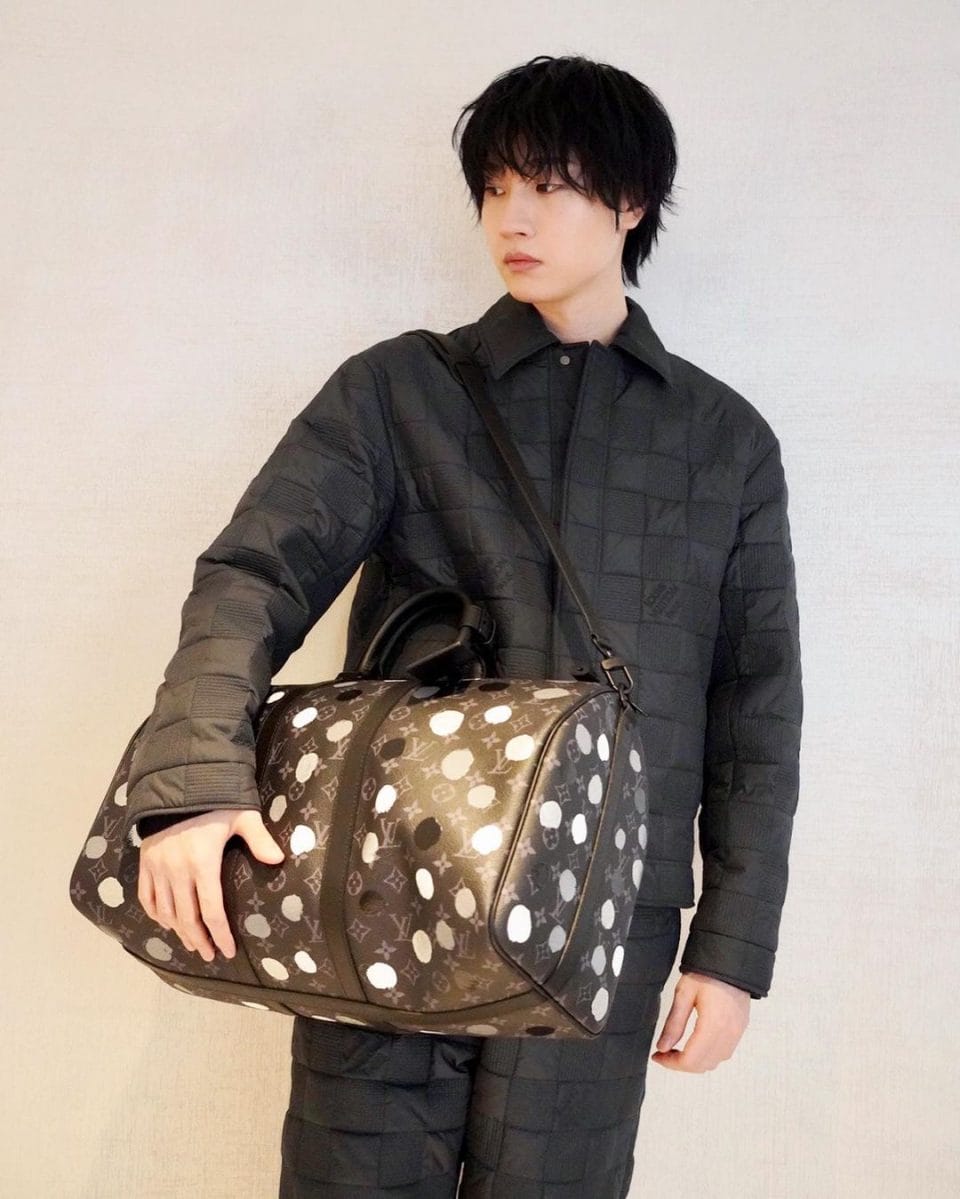 Alice in Borderlands star Dori Sakurada flaunts the new Louis Vuitton x Yayoi Kusama collection over a timeless black set.
The dawn of a new year often comes with the temptation to adopt a new identity. Be it due to the passing of a difficult year or a fulfilling one that gave you new hope to do even better in the next, the turn of a new leaf is a figurative reset button that appeals to anyone who genuinely wants to grow as a person.
Whether or not it is just minor tweaks in your everyday routine or an entire overhaul of habits and rituals, one of the most common ways to enact change is to dress differently. Even just physically seeing yourself in a different light can kick things off in a faster and more powerful way.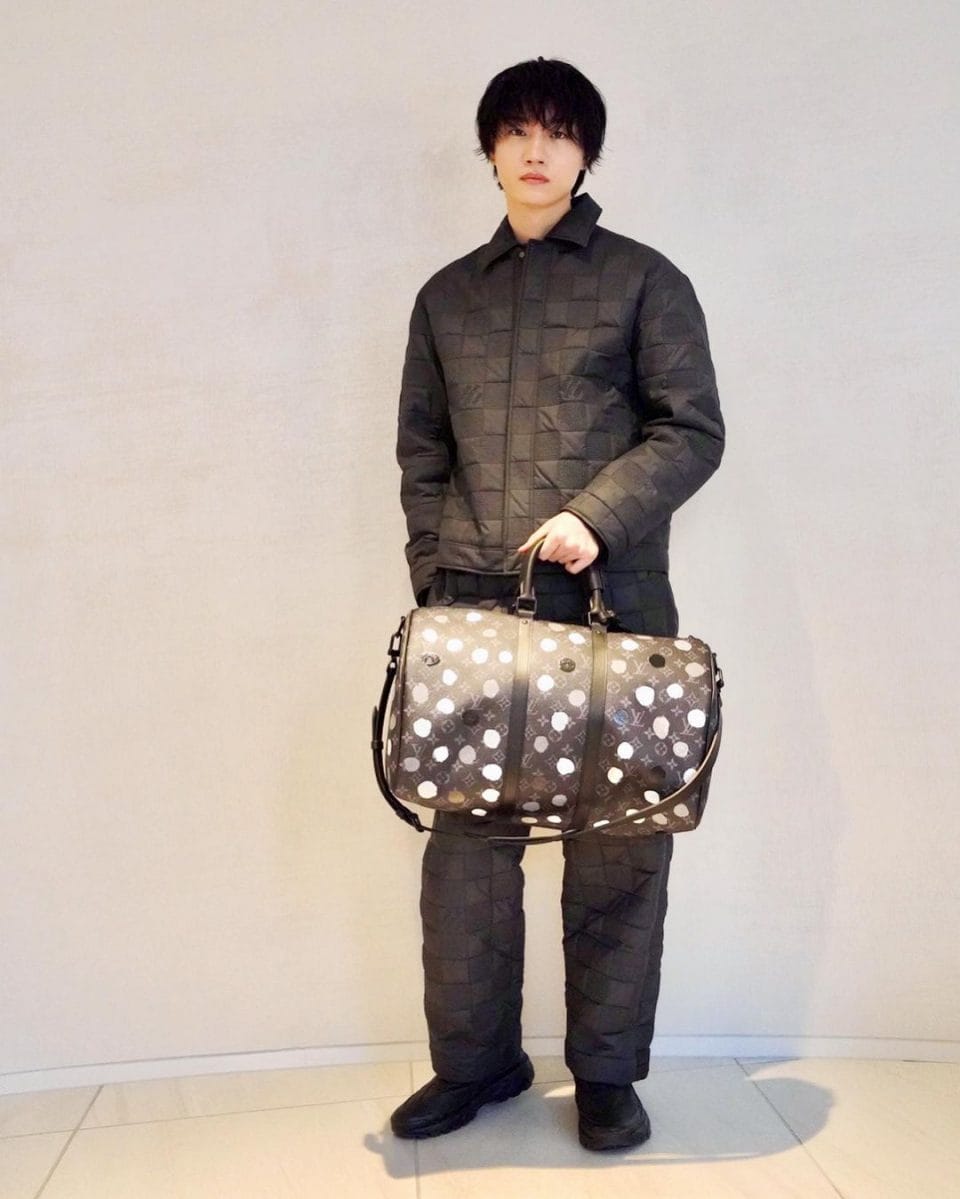 Louis Vuitton and Yayoi Kusama's most recent collaboration, their second since 2012, does this to a great effect; the artist's whimsical and hypnotic prints are applied onto heritage silhouettes ad infinitum, the colourful shapes inviting not only a new= character into the conversation between wearer and bag, but also encouraging the acknowledgement of perspectives — with time, texture,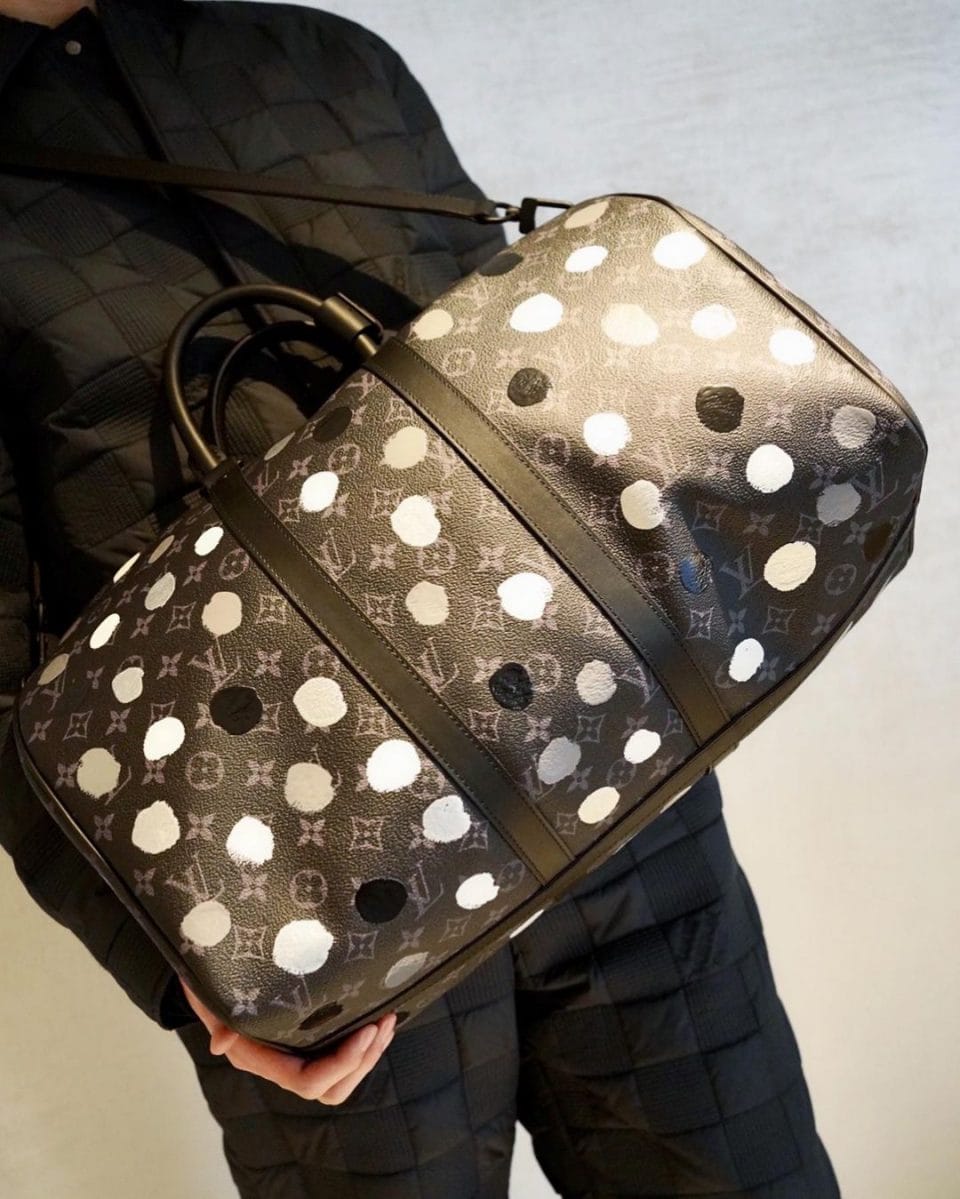 Seen on the popular Netflix series Alice in Borderlands actor Dori Sakurada, the black Keepall 55 Bandoulière in Painted Dots presents a curious point of attention against the thin, puffer, cross-hatch all-black set, which while austere, is made playful with the combination of the white and silver brush-stroke dots against the Maison's Monogram. A direct translation of her hand through a complex serigraphy technique and featuring embossed printing on leather or iconic coated canvas, the dots and the bag now carry the sensibilities of both artisans in a compact and convenient way.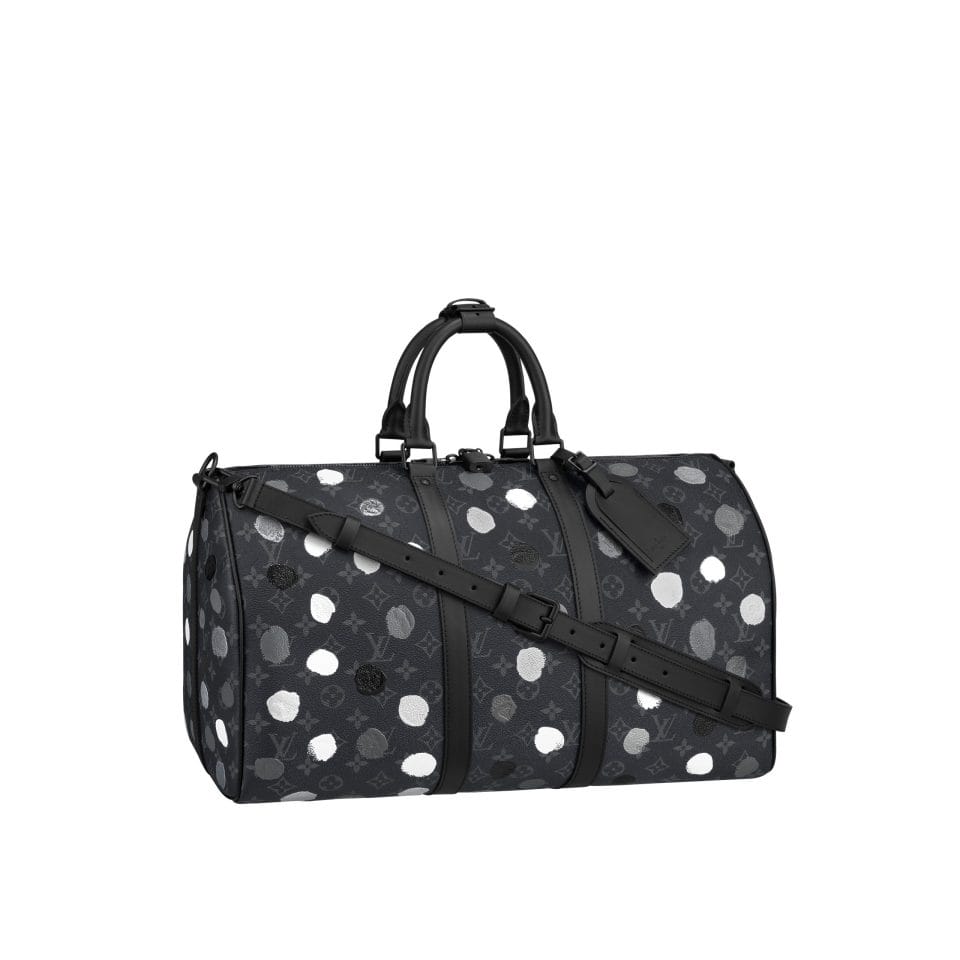 The double homage to two influential concepts of the eternal now makes for a cool talk piece that is versatile, handy, and a joy to look at. And look at how effortless and comfortable Sakurada is, a stark contrast to the heavily pierced and devilish Niragi (his character from the show). A worthy 'fit to be crushing on this fine Monday.
Once you're done with this story, click here to catch up with our December/January 2023 issue! 
---
RELATED ARTICLES