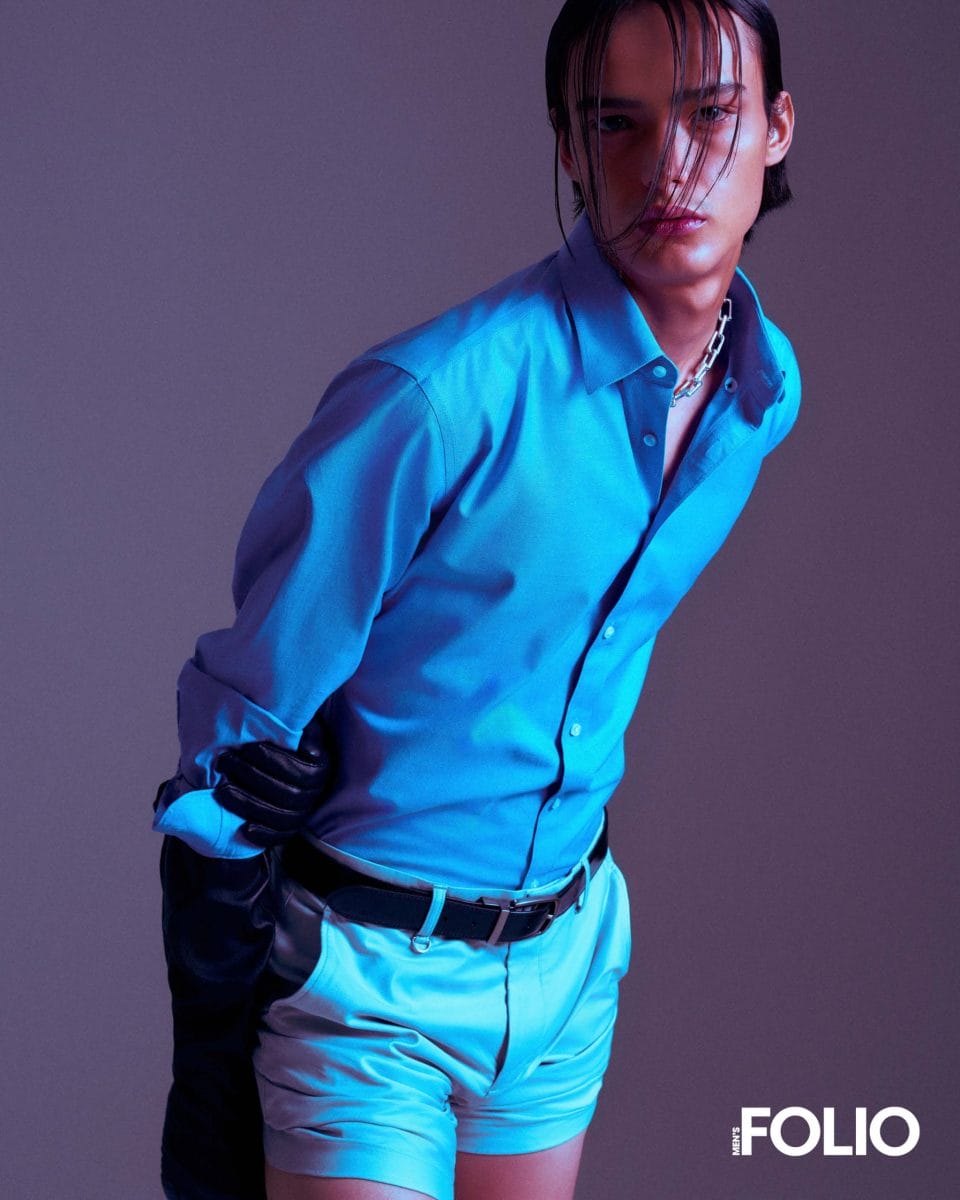 G2000 brings minimalist tailoring to a new level of cool with its new Spring Summer 2023 collection — read on for a stylist's take on how to best wear the new elevated classics this season.
(Pictured above) Look 1: Hide and Seek
Sometimes, the trick to amplifying the casual cool of a shirt-and-short look is to play on the show of skin. Instead of baring the forearm, the scrunched up Cody cotton-stretch shorts shows more leg, a contrast to the long leather gloves that play on the fine lines between subtlety and sensuality.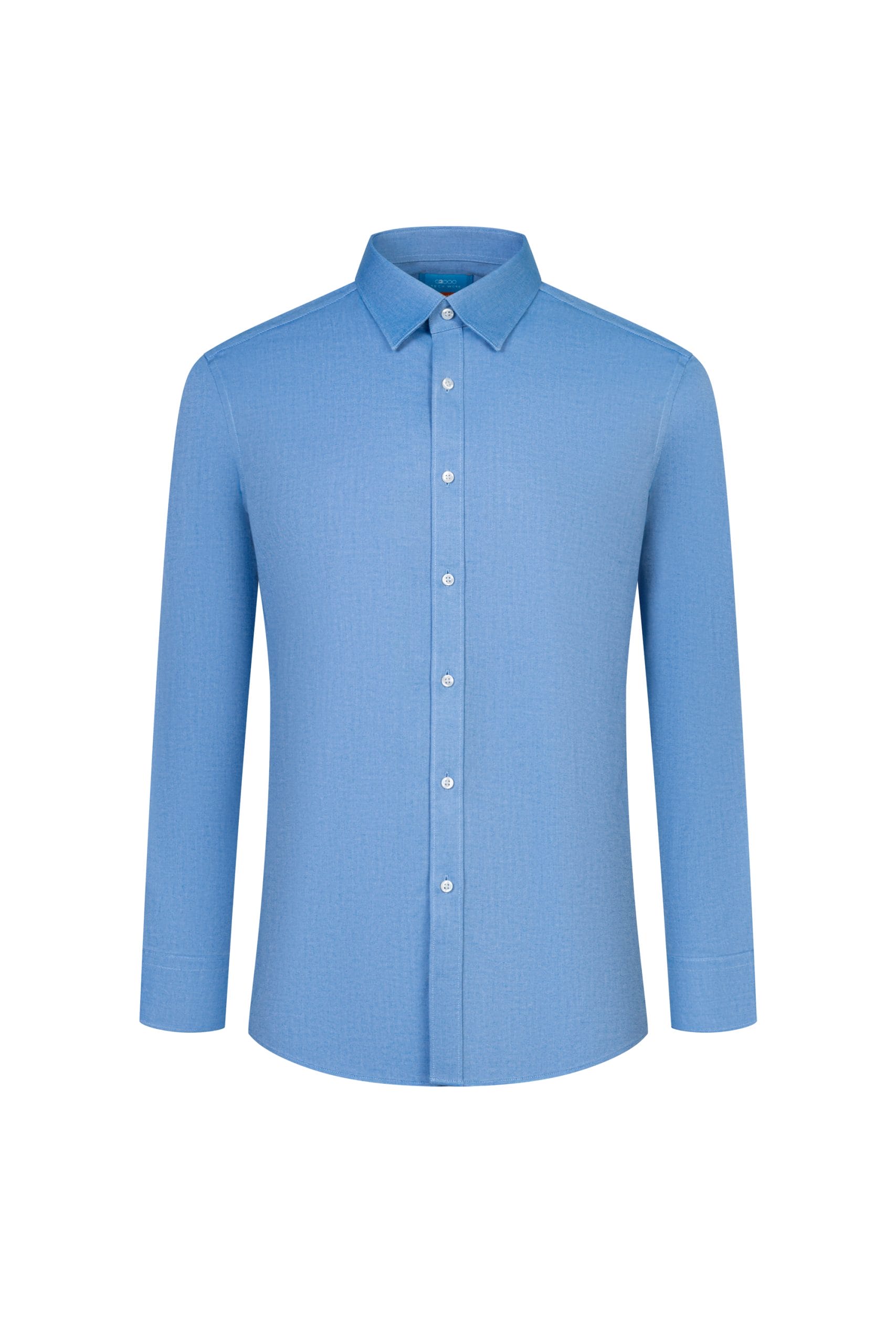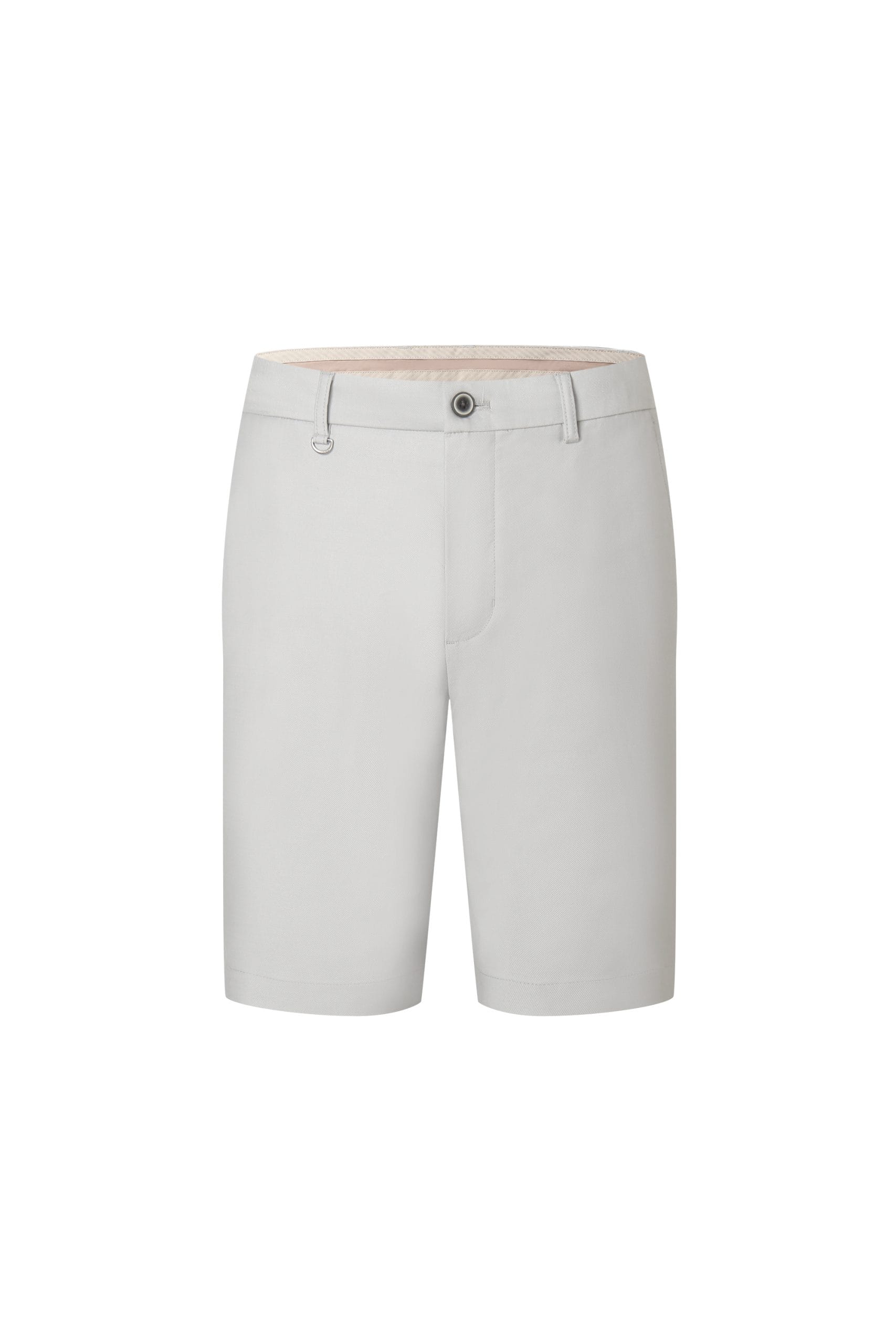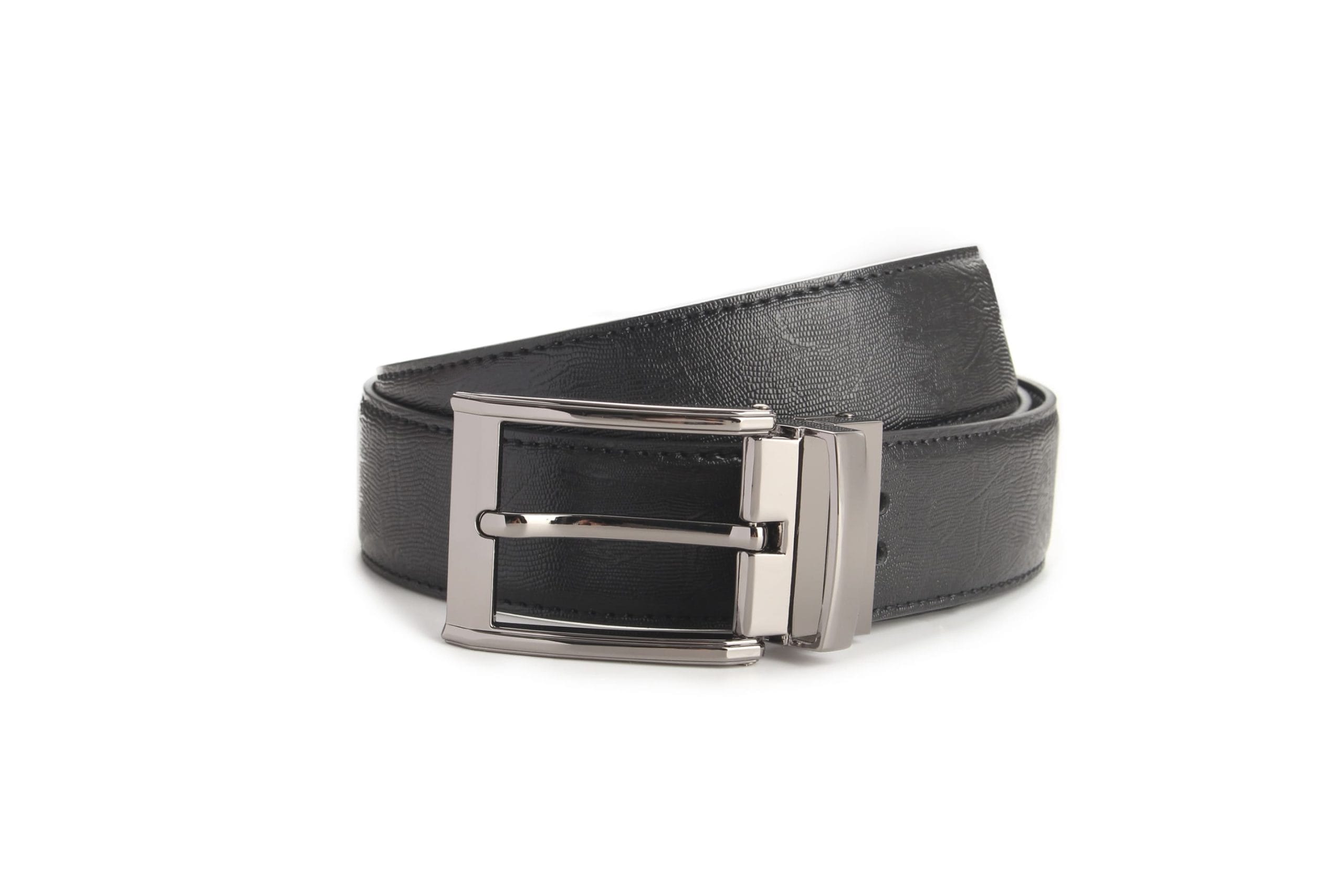 G2000 Nicholas shirt, Cody shorts, leather belt with black ink needle buckle; Stylist's own Steel chain necklace, leather gloves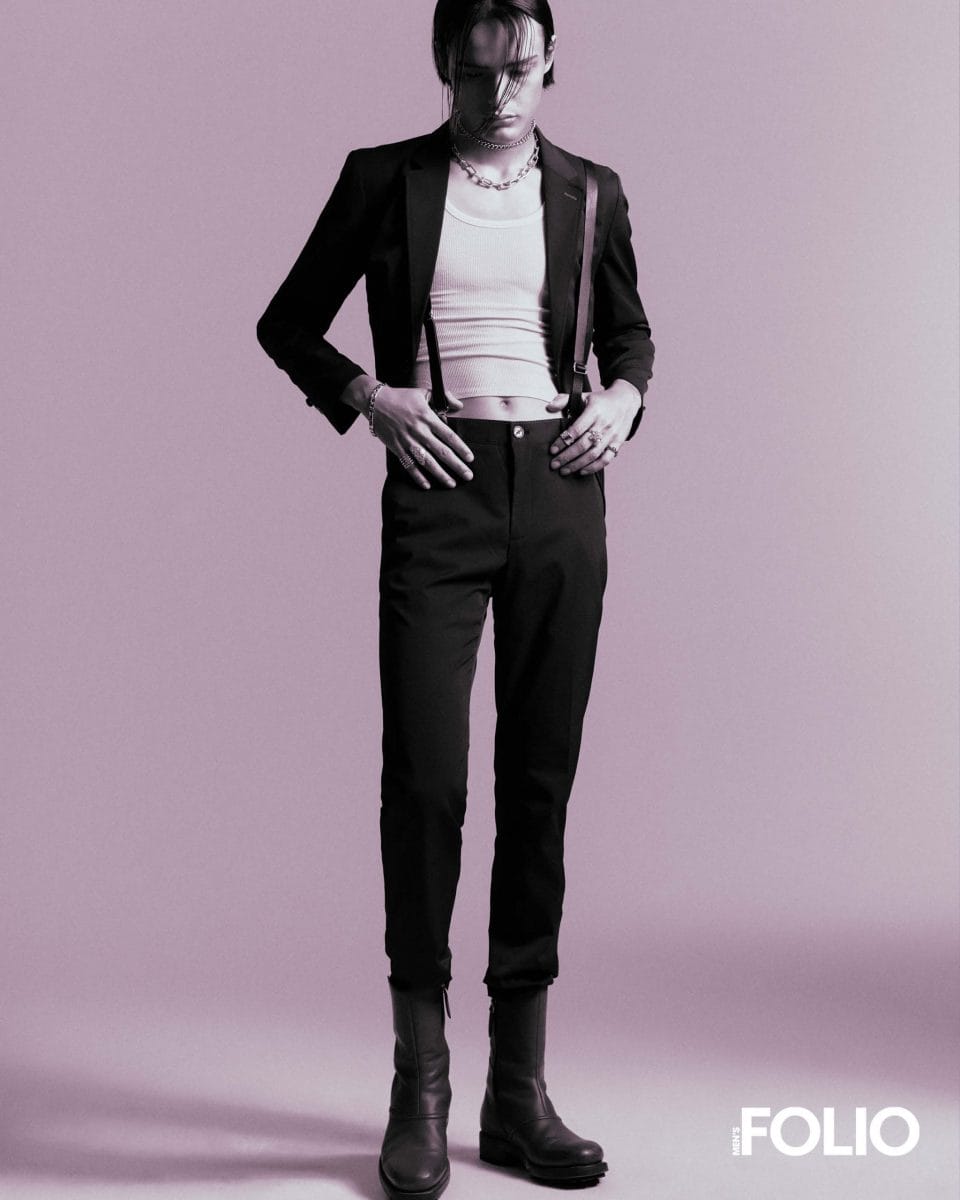 Look 2: Well Suited
Rather than going for the traditional fit for formal suits, consider playing on proportions like that of your favourite rock artists with a slimmer and cropped look of sized down BLAACK wool-blend single-breasted jacket and BLAACK wool-blend pants. The additional grunge vibe can be played up with an inner white singlet (worn cropped if you are up for it), black suspenders and black boots — this is a timeless get-up that will never not get compliments from fashion and non-fashion crowd alike.
G2000 BLAACK single-breasted jacket (Available Exclusively at G2000 ION), BLAACK pants (Available Exclusively at G2000 ION); Stylist's own Cotton vest, steel chain necklace, leather suspenders, leather boots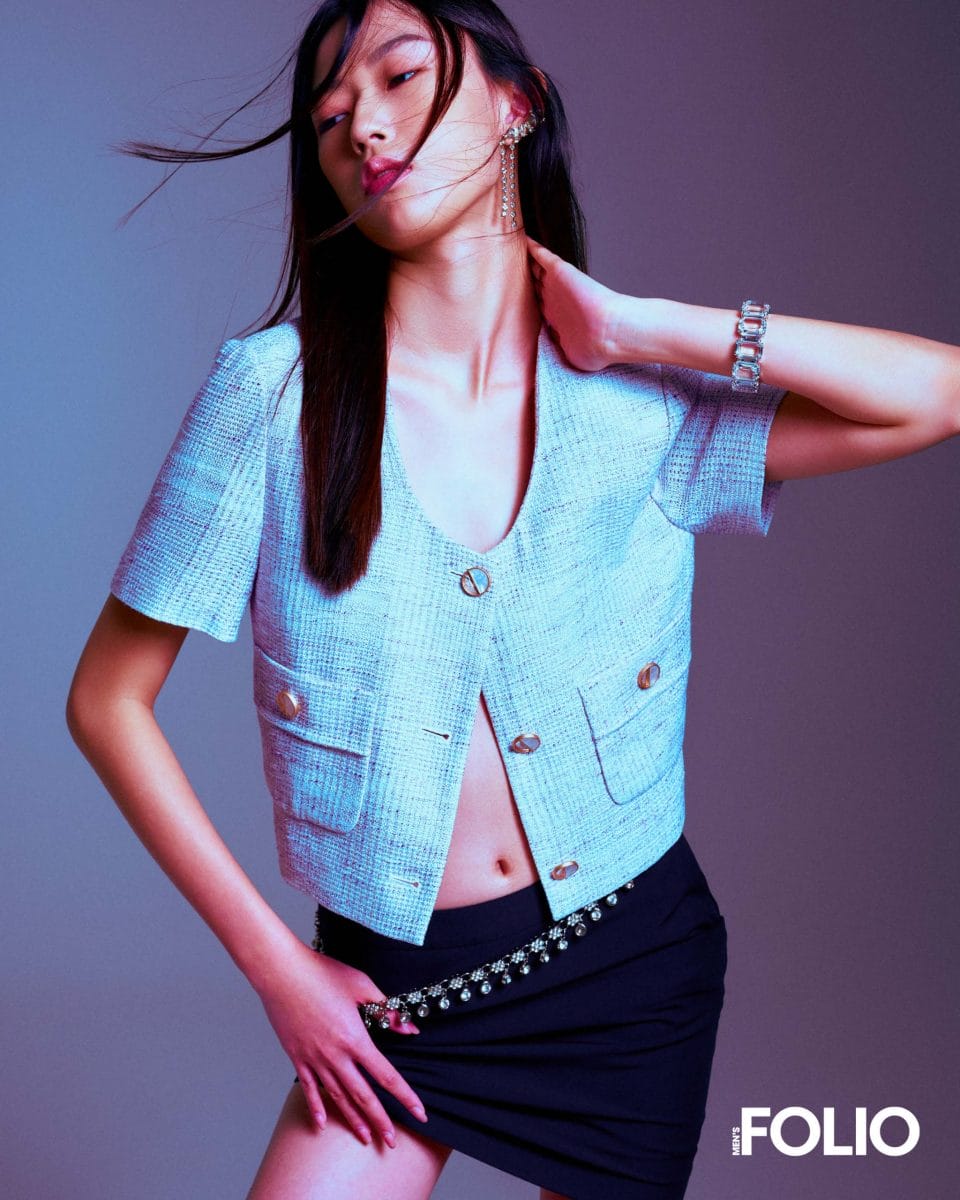 Look 3: This Is Serious Business
Ladies, here's a styling hack you can apply to any button-up top — leave it unfinished. It's a sense of ease that can turn even the Coco nylon-blend tweed short-sleeve jacket into a night-out worthy top. Pair it with the versatile Penny nylon-blend skirt and an assortment of bling around the nape, wrists and hips and you have a seriously eye-catching ensemble that will bring you from 9am to 9pm without a hitch.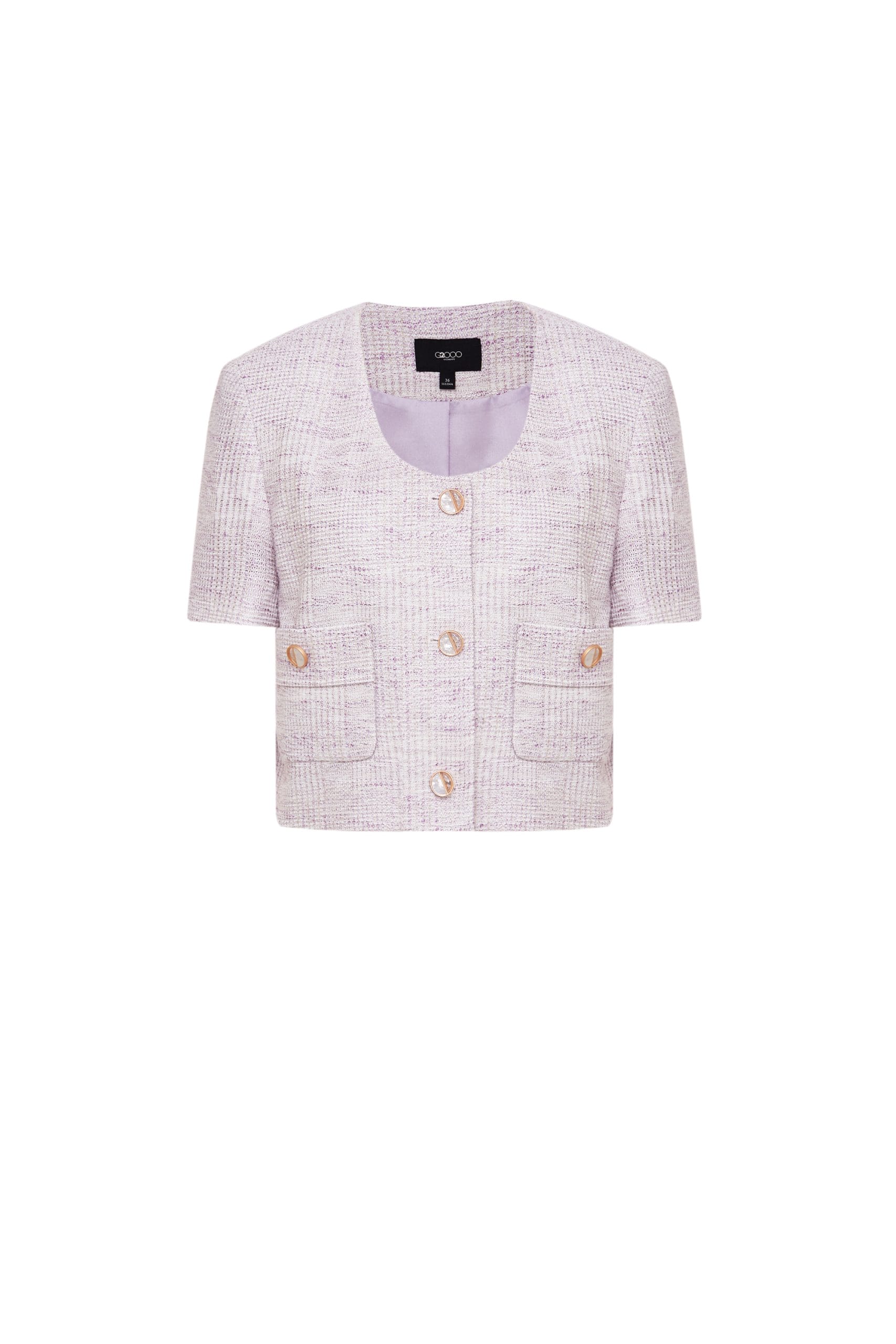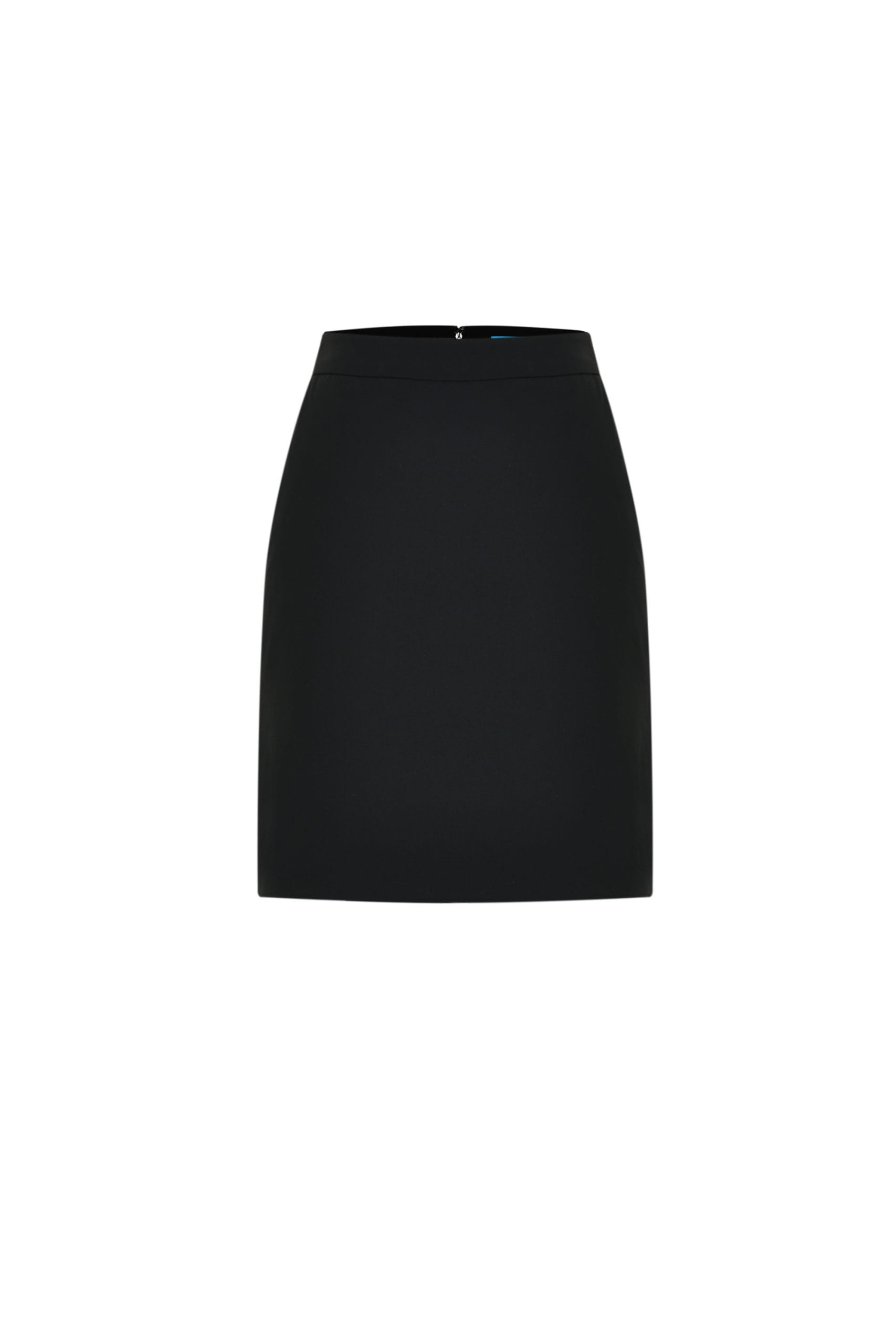 G2000 Coco tweed short-sleeve jacket, Penny skirt; Stylist's own Crystal earrings, crystal bracelets, crystal-embellished belt chain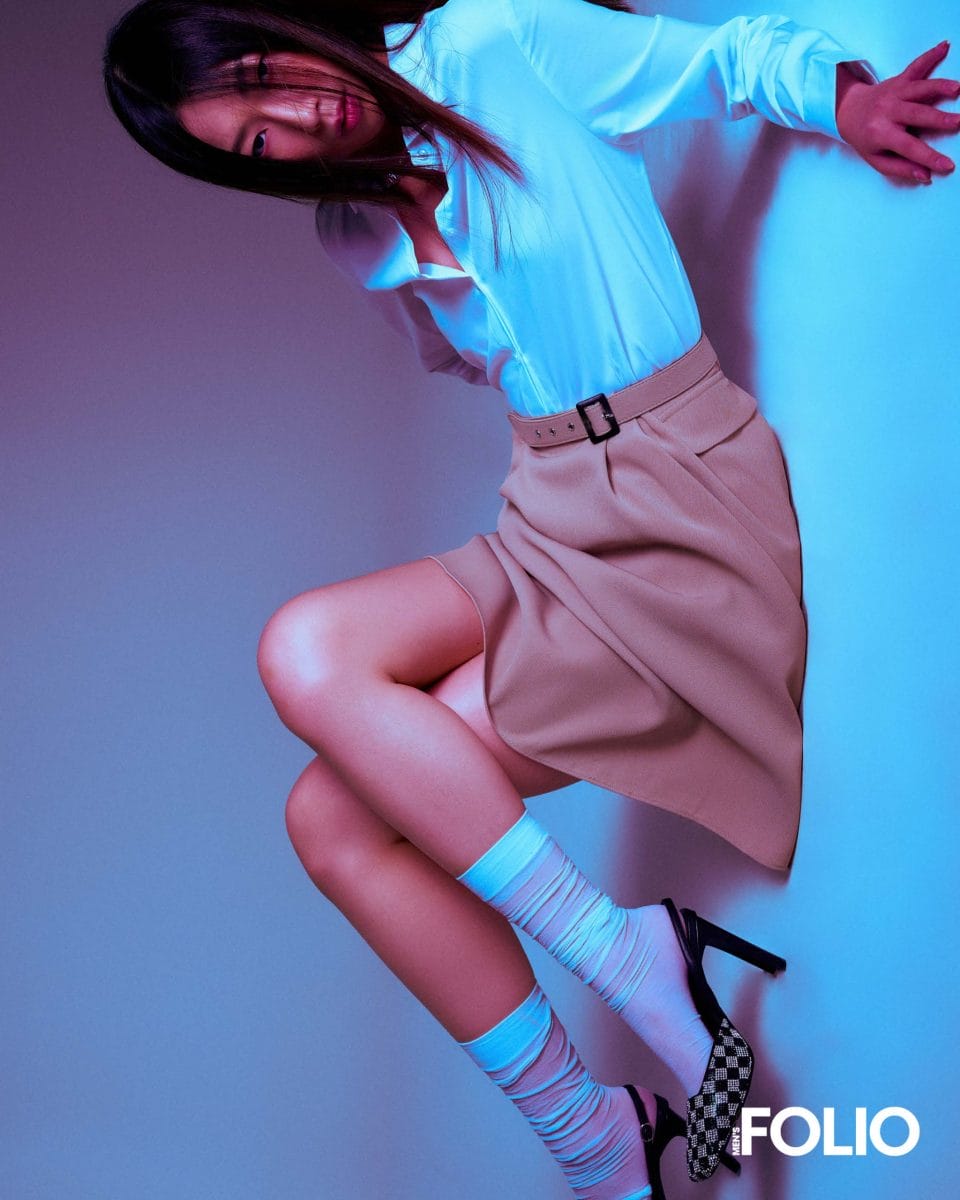 Look 4: Attention To Detail
For the women who are taken up by the formal sensibilities of uniform but still want to keep things fun, the combination of a classic Cotton shirt tucked into the Blair cotton-blend dress (worn as a skirt) brings a lighter sense of play to the trope. Instead of wearing a plain classic heel to accessorise, continue to take cues from the school days by wearing nylon socks with a flashier choice of heel.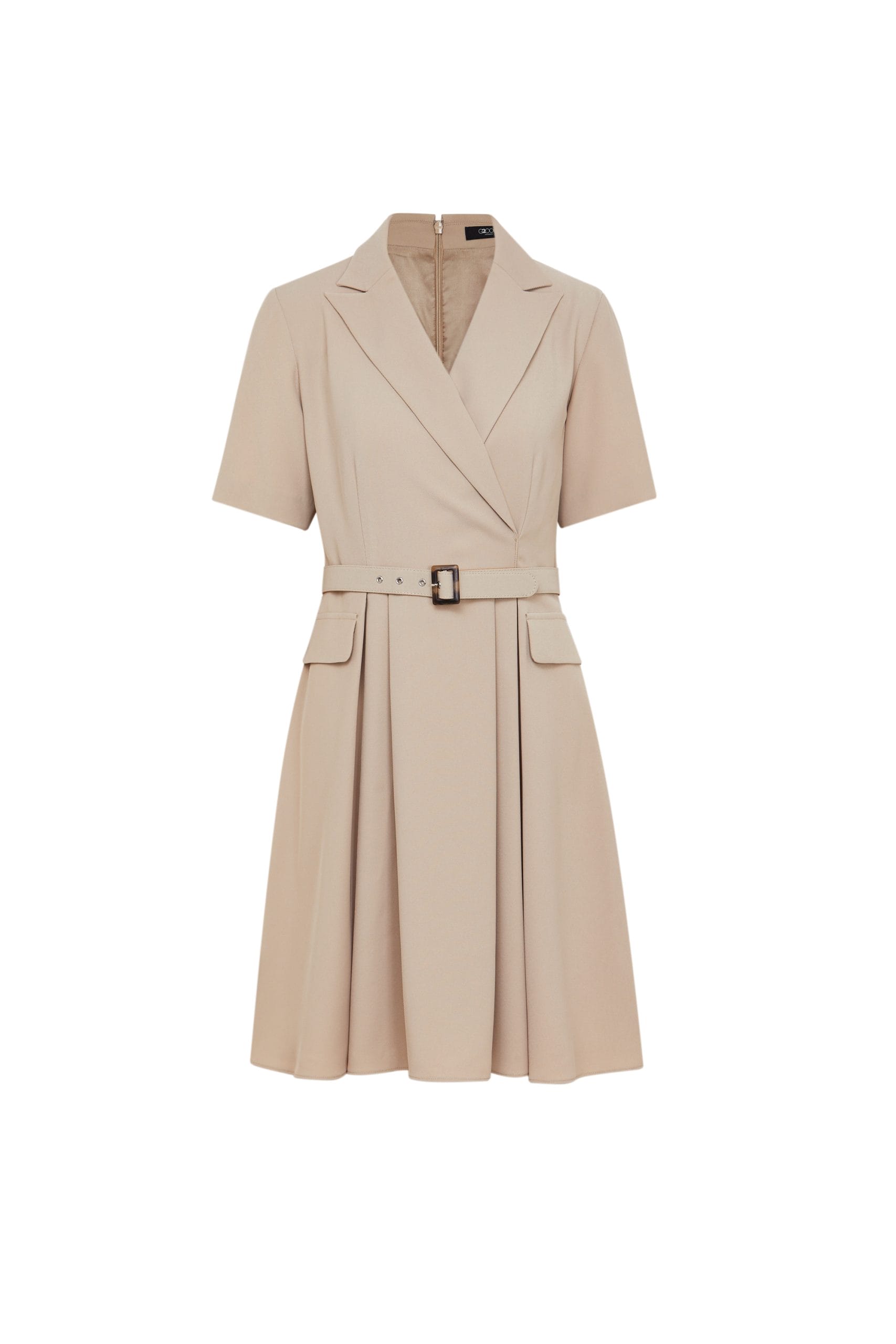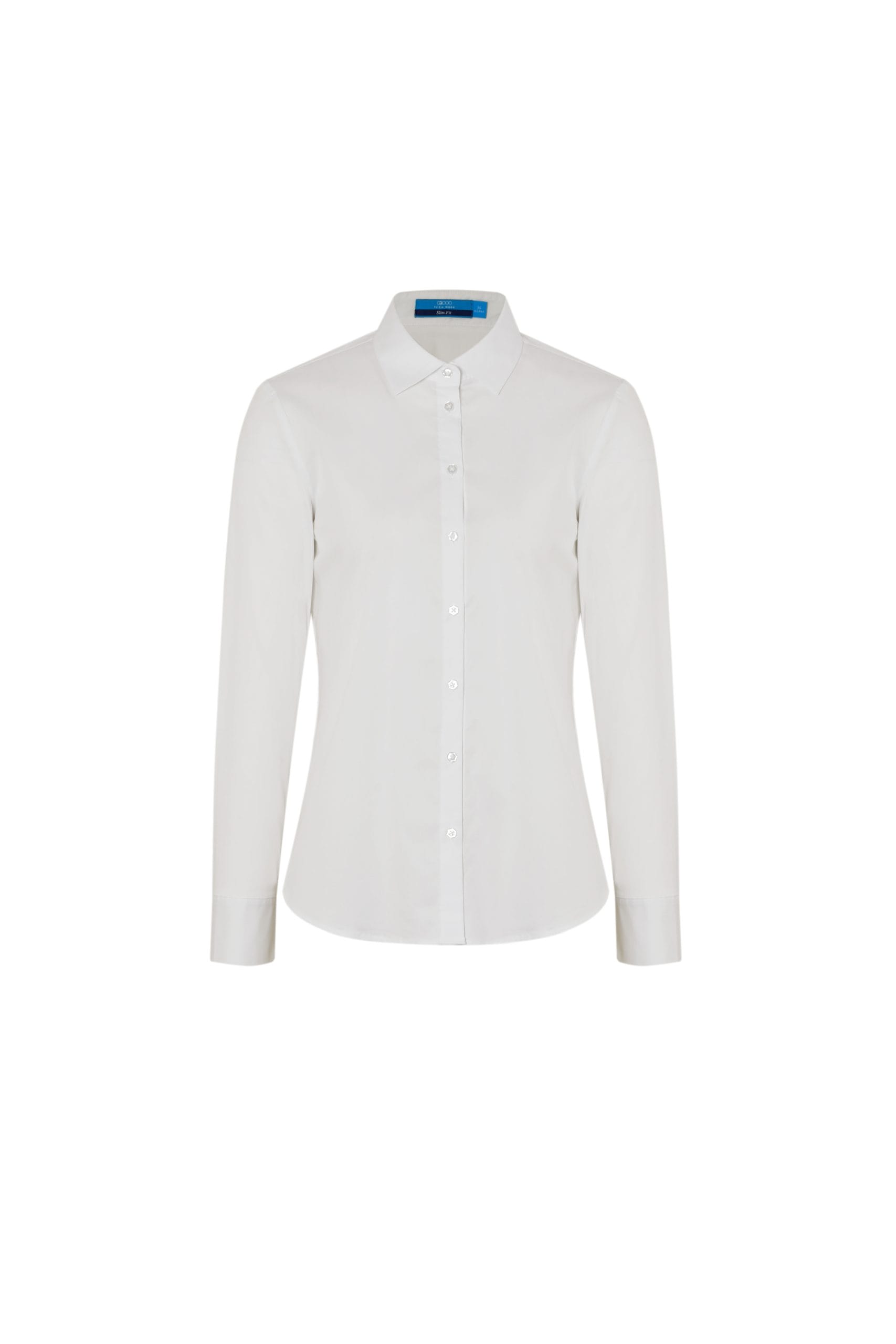 G2000 TECH Shirt, Blair dress (worn as a skirt); Stylist's own Nylon stockings, leather heels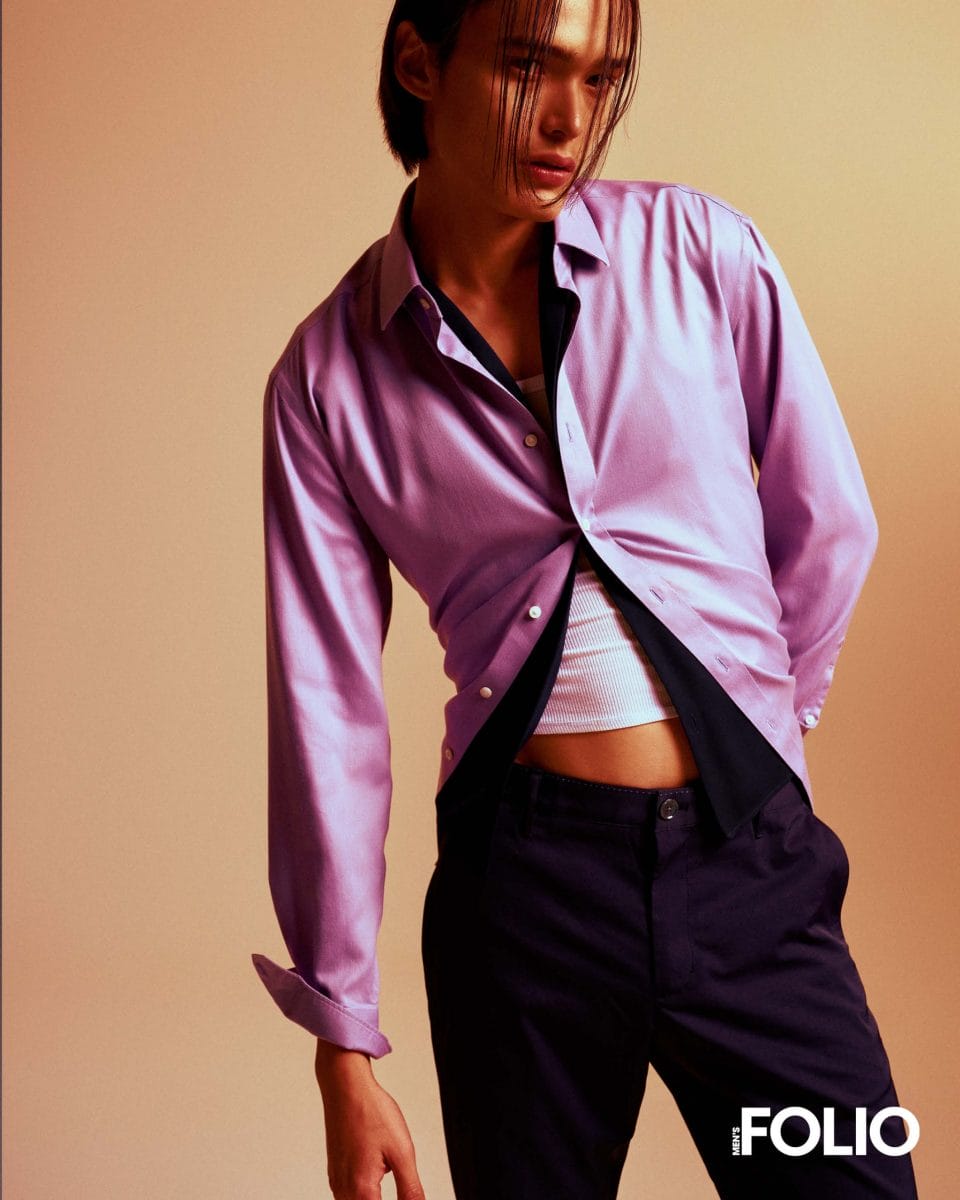 Look 5: Layer Upon Layers
The simplest way to make the classic work shirt look novel is by layering. With the breathability of the BLAACK cotton shirt and pants, this is not big feat for Singapore's weather, and a wonderful 'fit to be in at the newest sky bars and restaurants. To make sure you show off the layers, button only the centre button so both layers get some "air time" — make sure you style it on top of a vest if you still want to make this look office-friendly.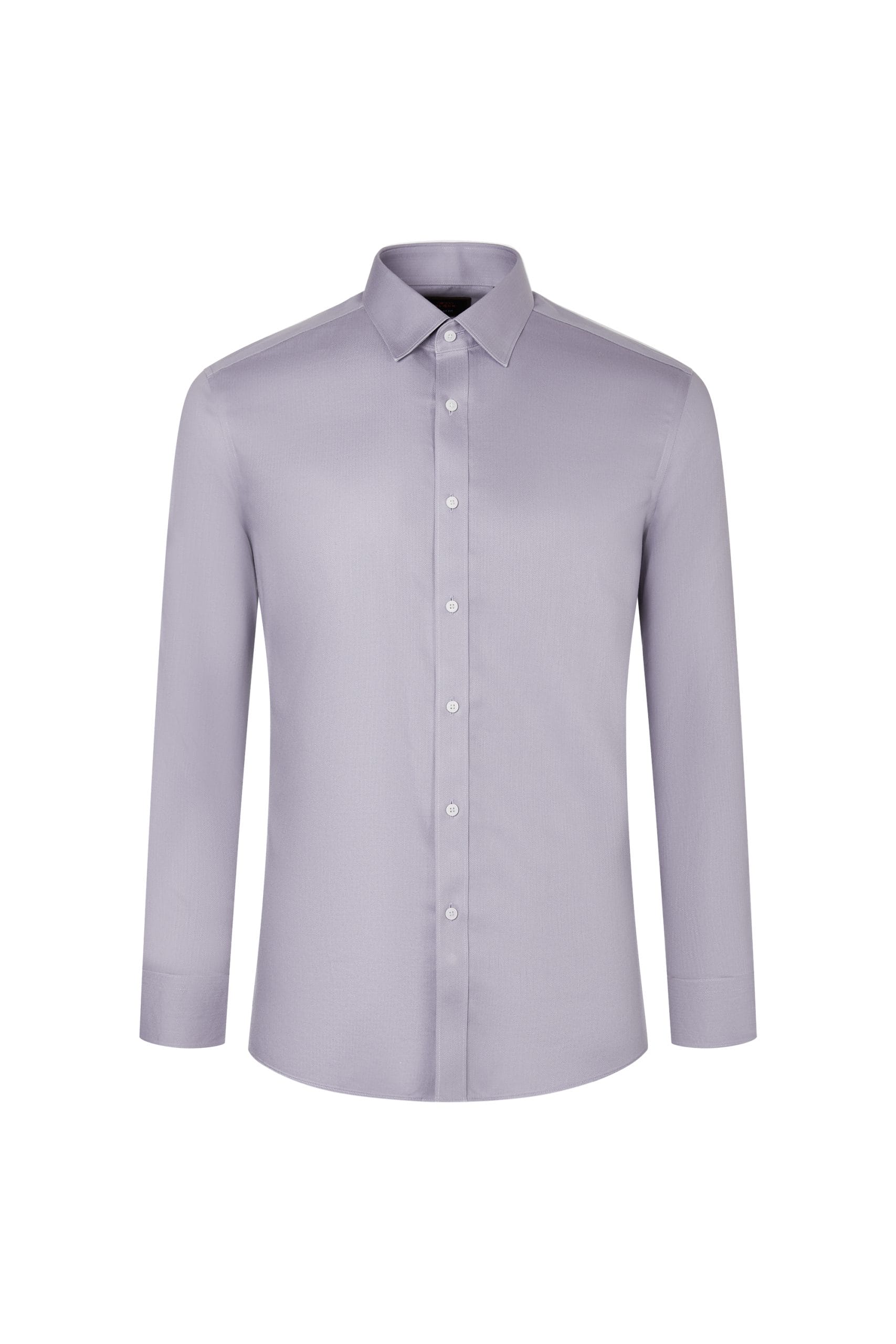 G2000 Nigel shirt, BLAACK shirt (Available Exclusively at G2000 ION), BLAACK pants (Available Exclusively at G2000 ION); Stylist's own Cotton vest

Look 6: Power Play
The power suit is fast becoming the go-to outfit for semi-formal occasions. Make your presence be felt and remembered with a more unorthodox choice of shoe — just like this thigh-high leather boot, laced all the way from foot to thigh.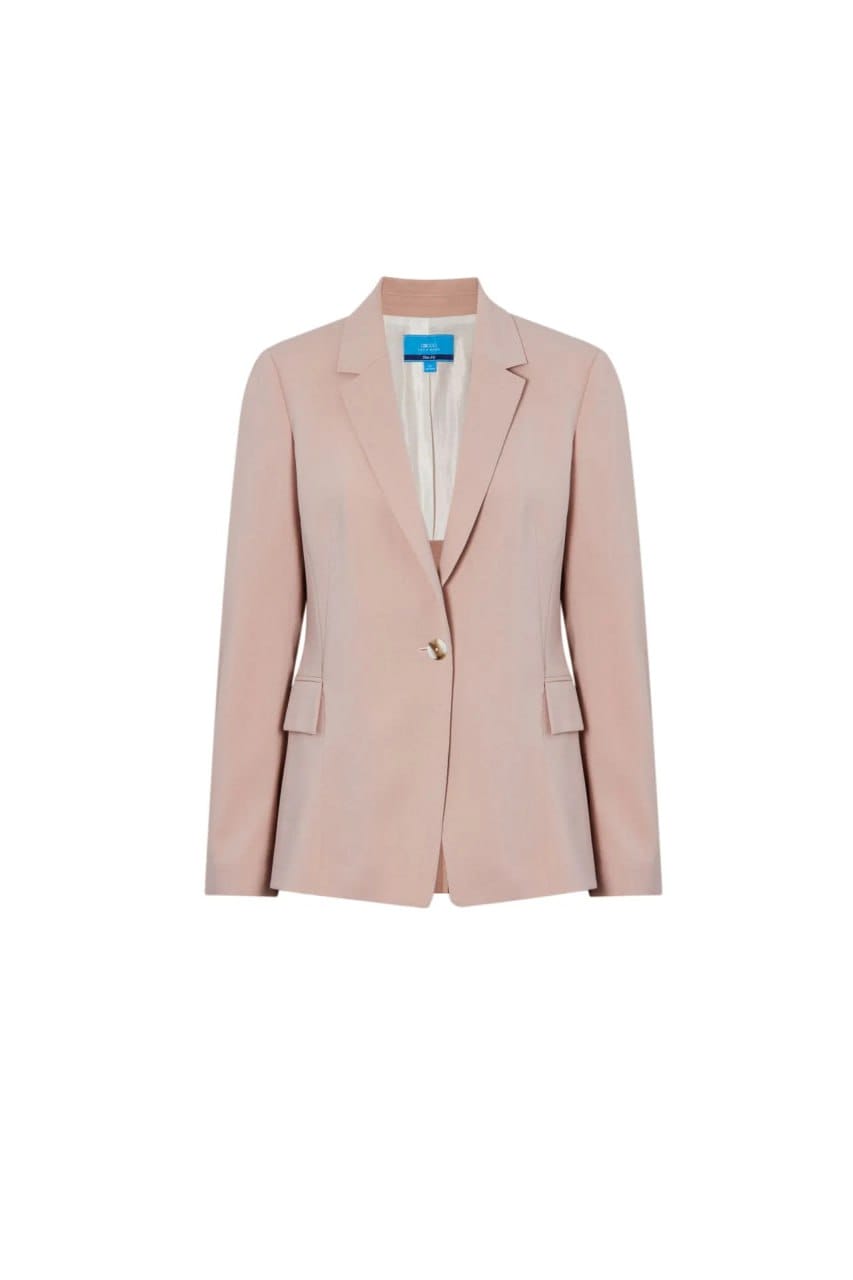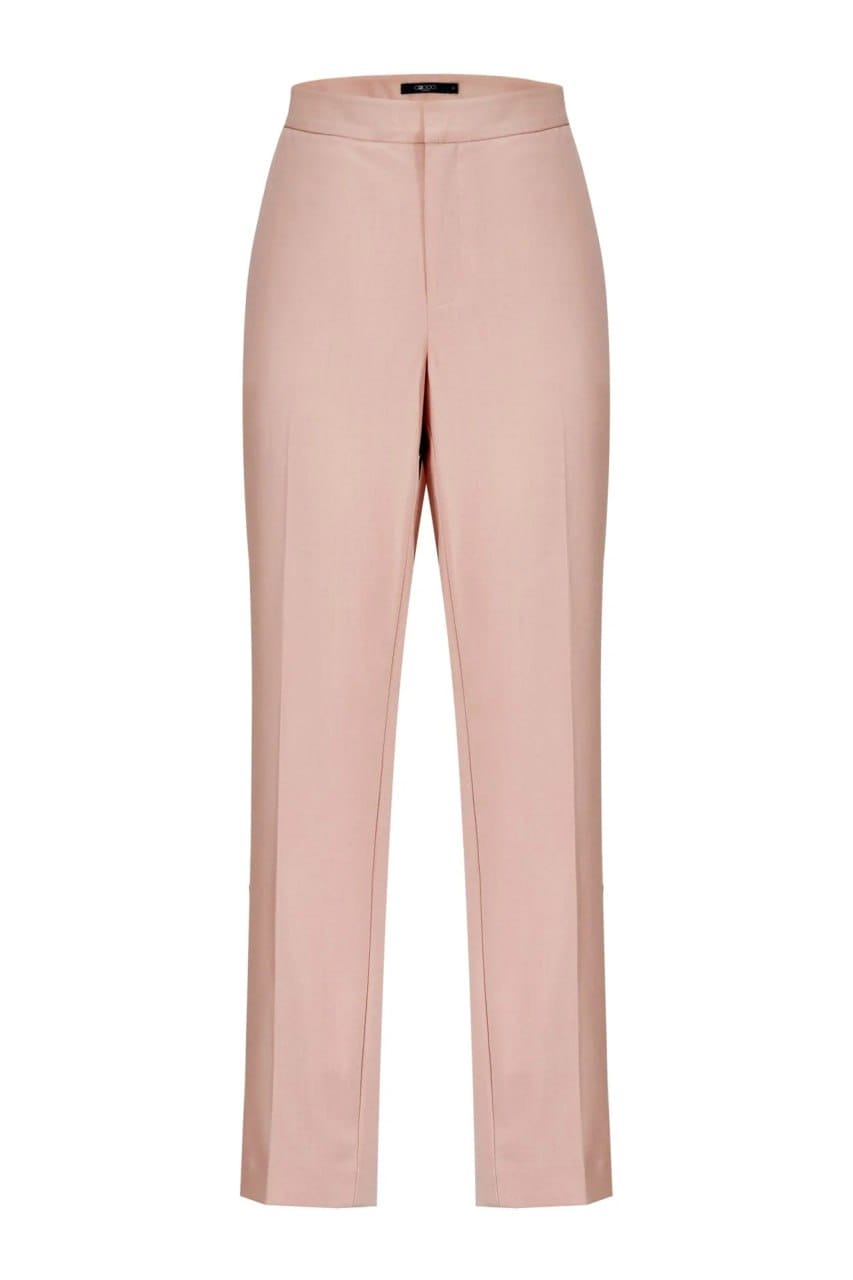 G2000 Jacket, pants; Stylist's own Leather boots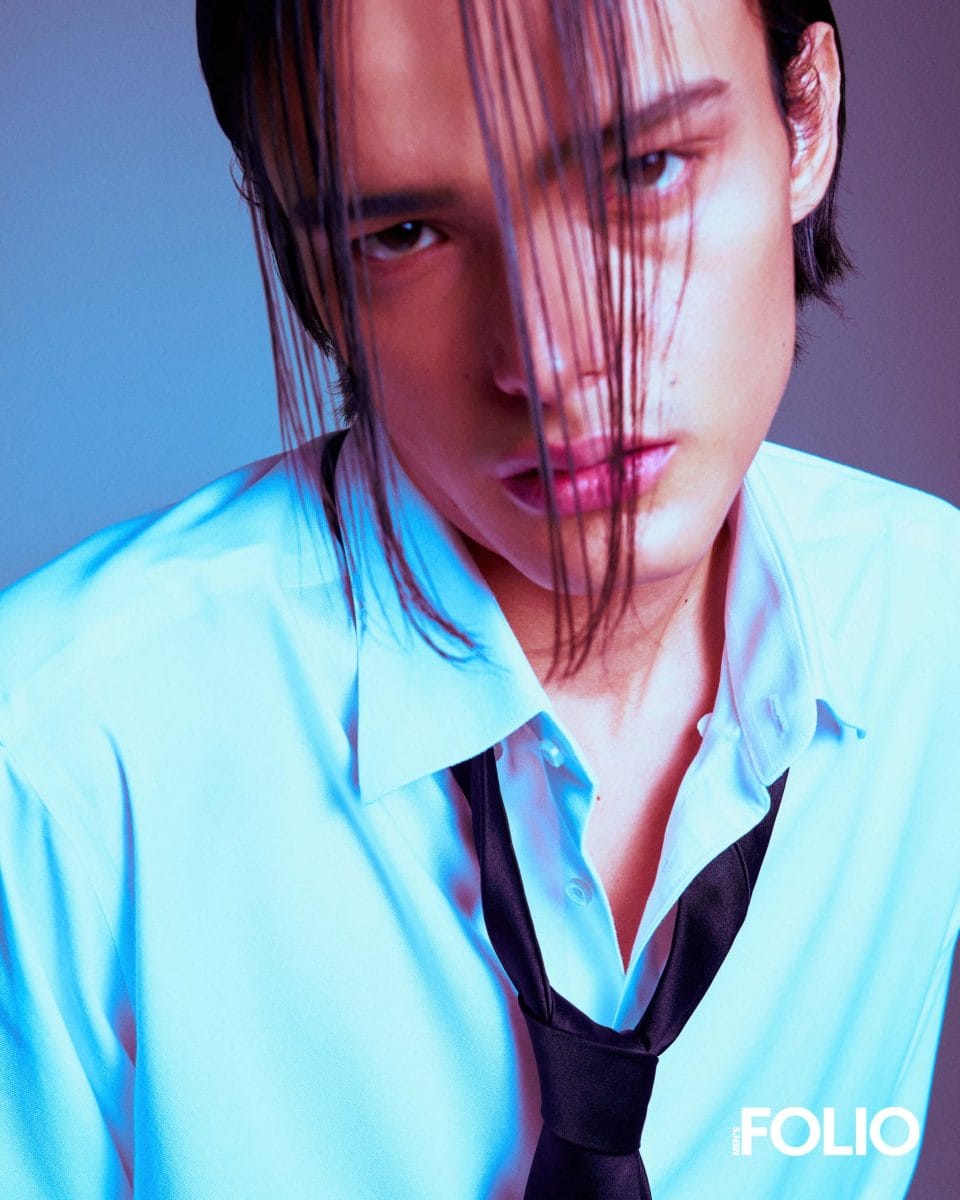 Look 7: Scarf or Tie?
How about re-wearing the tie as you would a scarf? Leave it loosened just enough for the top two buttons of the shirt to be open, so you don't look so severe and strict in the salaryman uniform. A bit of skin is ok.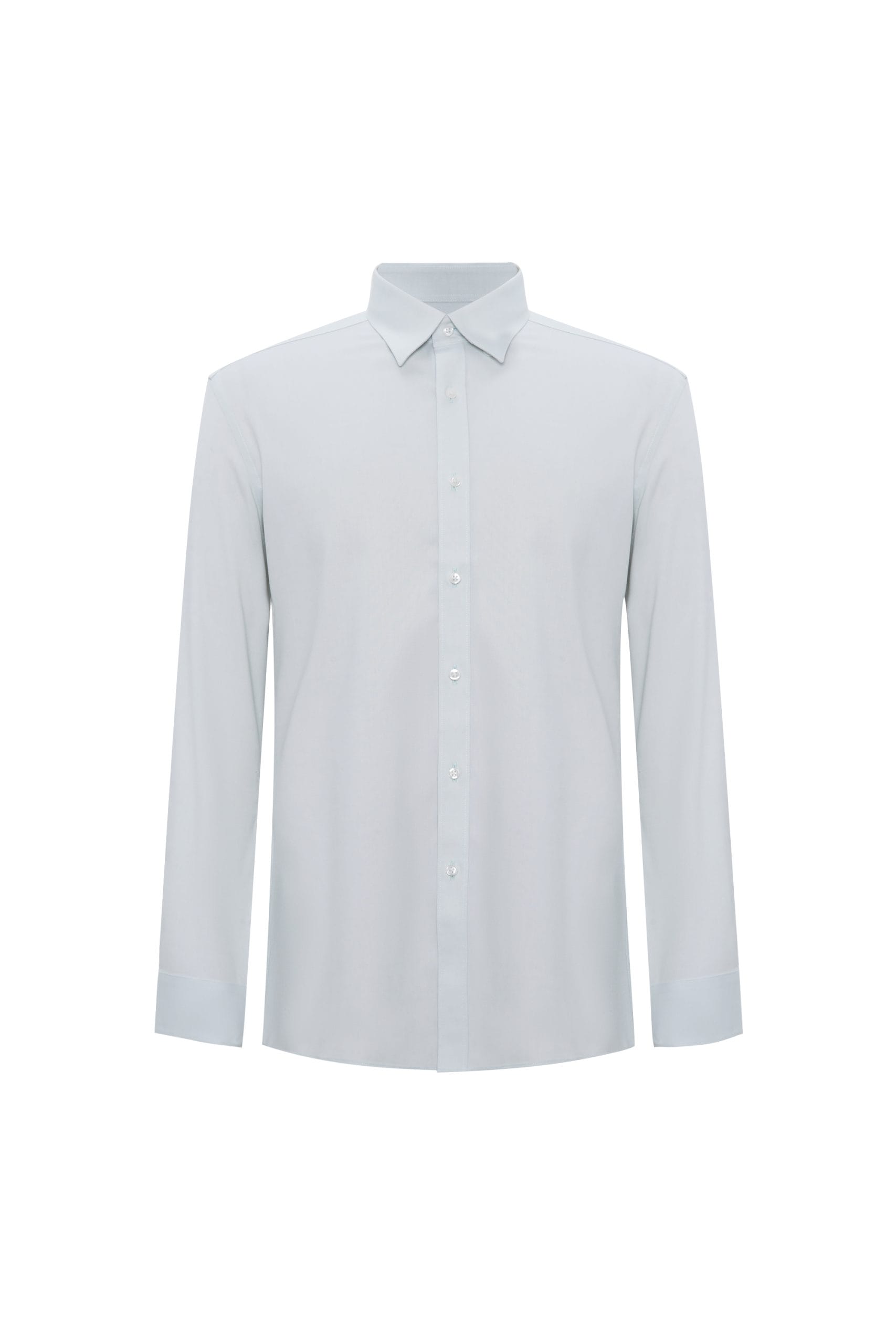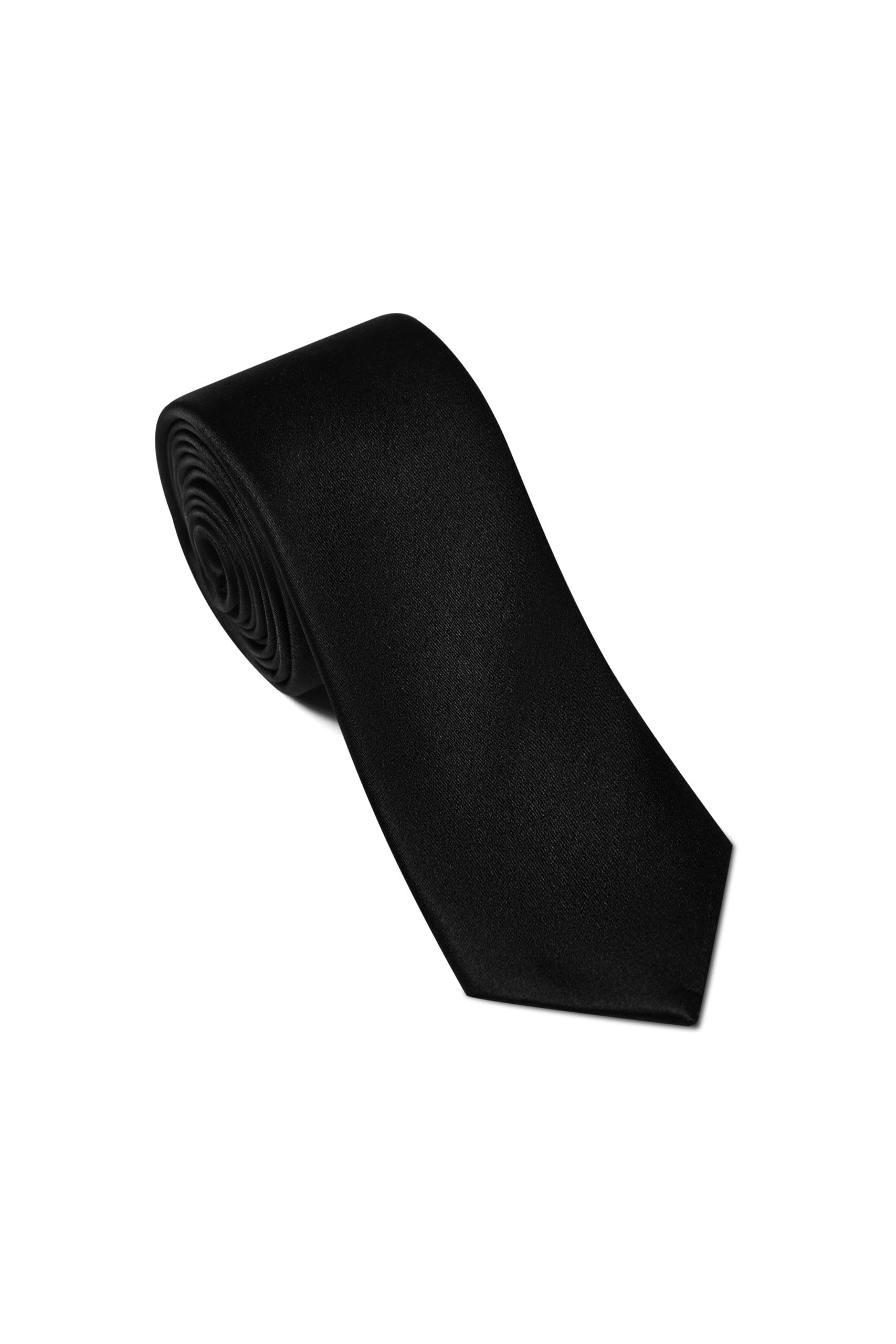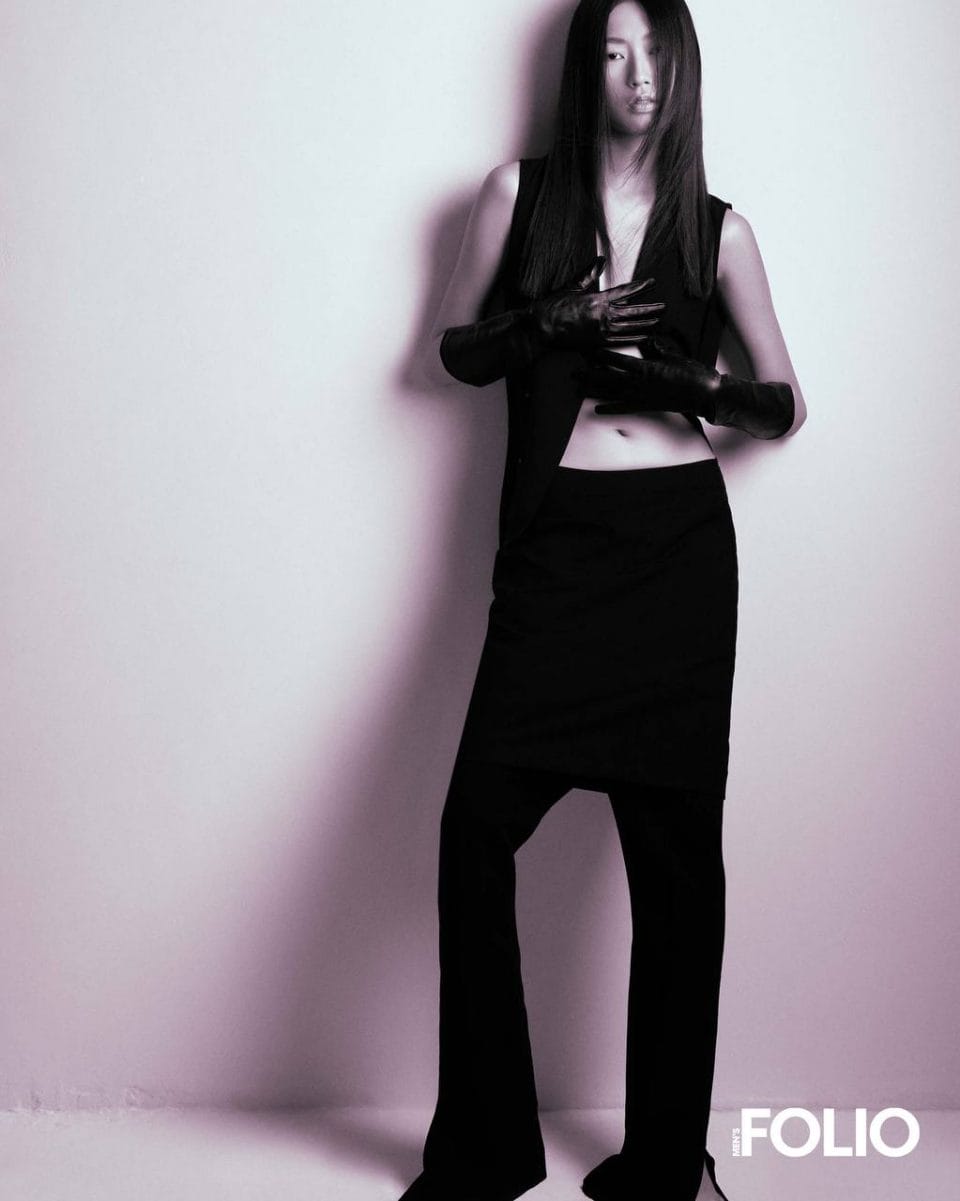 Look 8: Vested Interest
The vests are all the rage now, and the easiest way to not be drowned out by all the repeat outfits is to go luxe and drama with tonal layering — the key point of this look is the Penny nylon-blend shirt over the Belle-nylon blend flare pants – match this with the Valerie nylon-blend double-breasted blouse and you have a Gen Z approved styling of timeless essentials.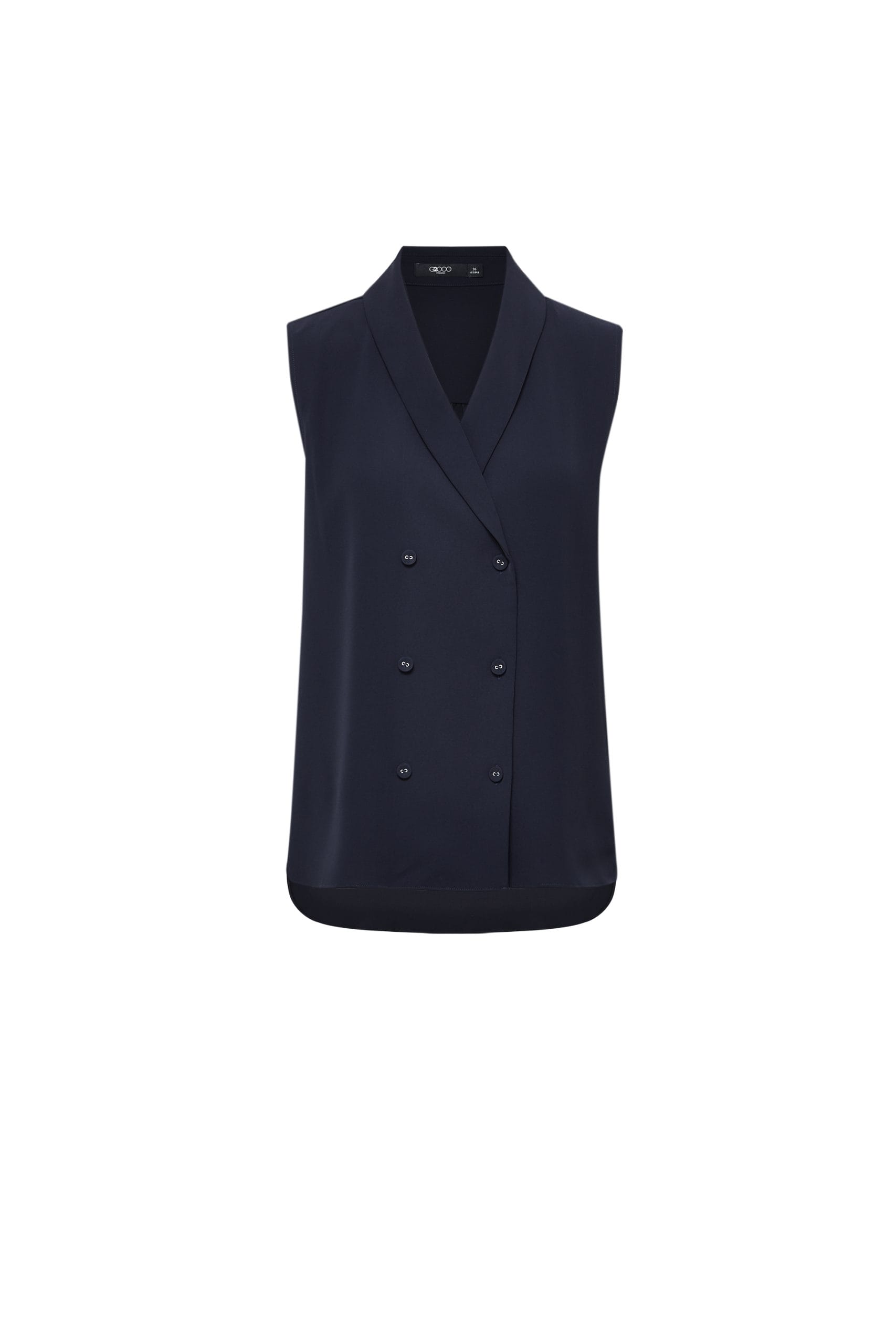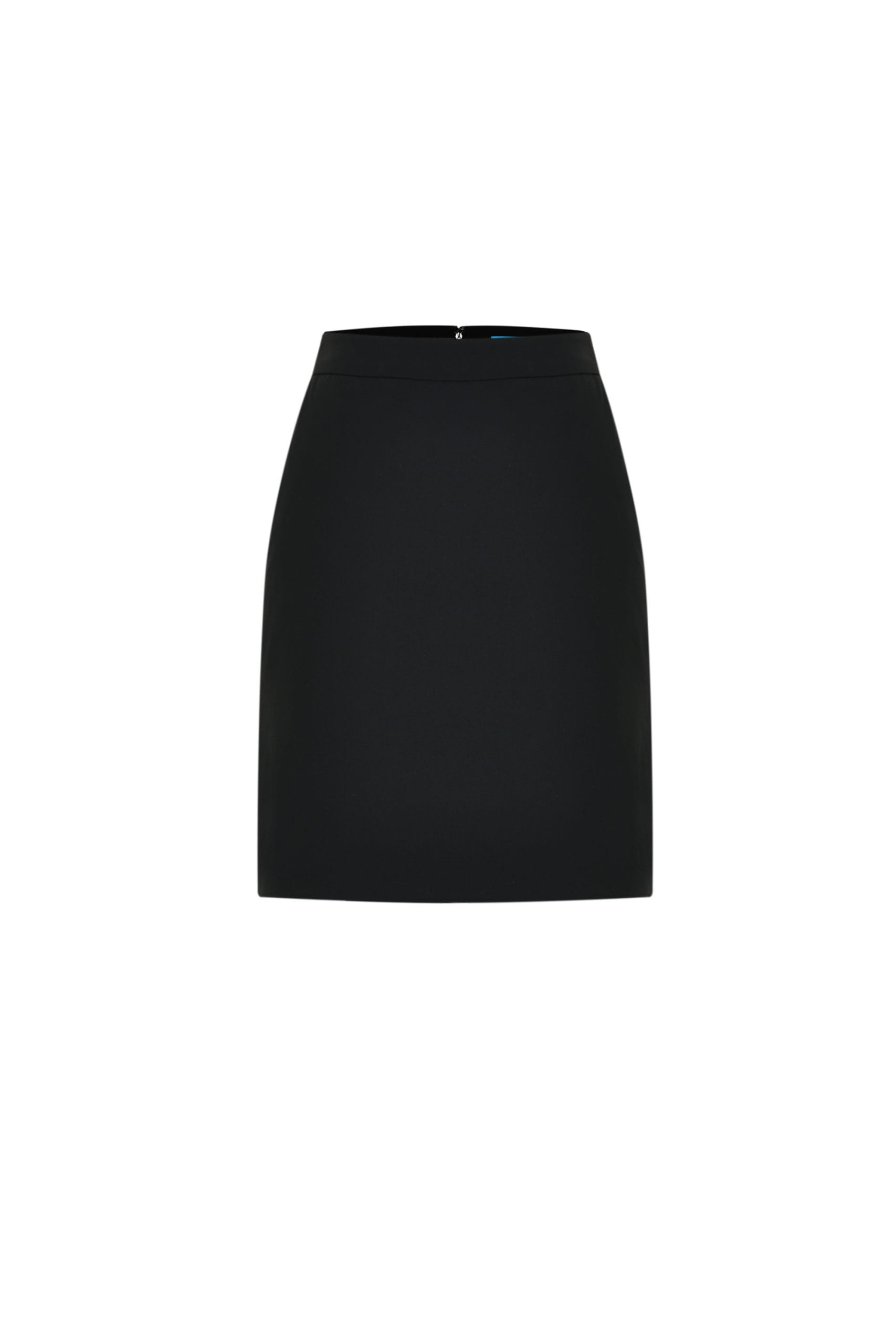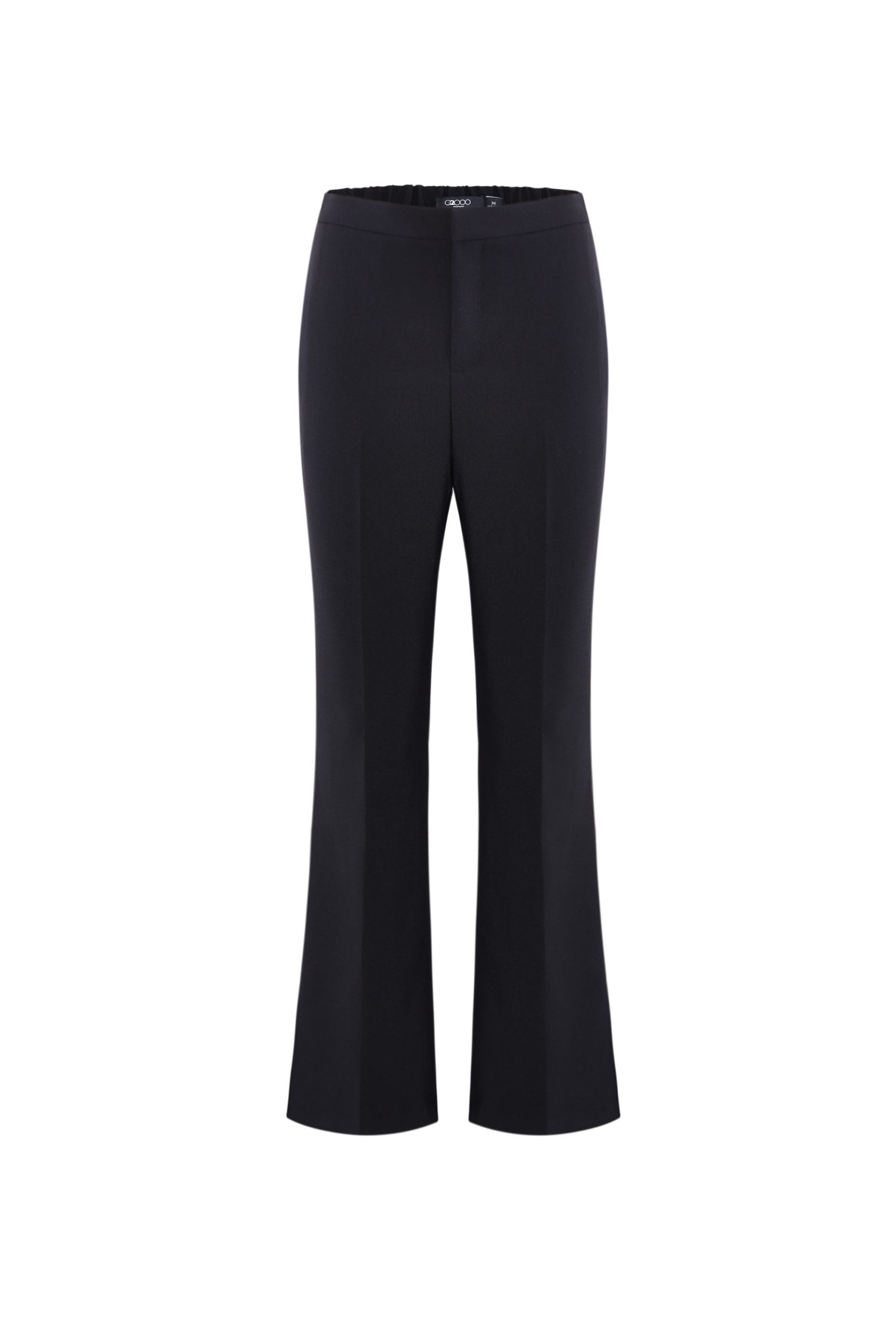 G2000 Velarie double-breasted blouse, Penny skirt, Belle flare pants; Stylist's own Leather gloves, leather heels
Grooming Rachel Seok | Plika Makeup
Hair Juno Ko
Photographer Assistant Szen Cheah
Styling Assistant Liew Hui Ying
Model Mika | Addicted To Models, Xin Yu
Shop for G2000's Spring Summer 2023 collection here. This spread first appeared in the June/July 2023 issue of Men's Folio Singapore. Click here to catch up with it.
---
RELATED ARTICLES