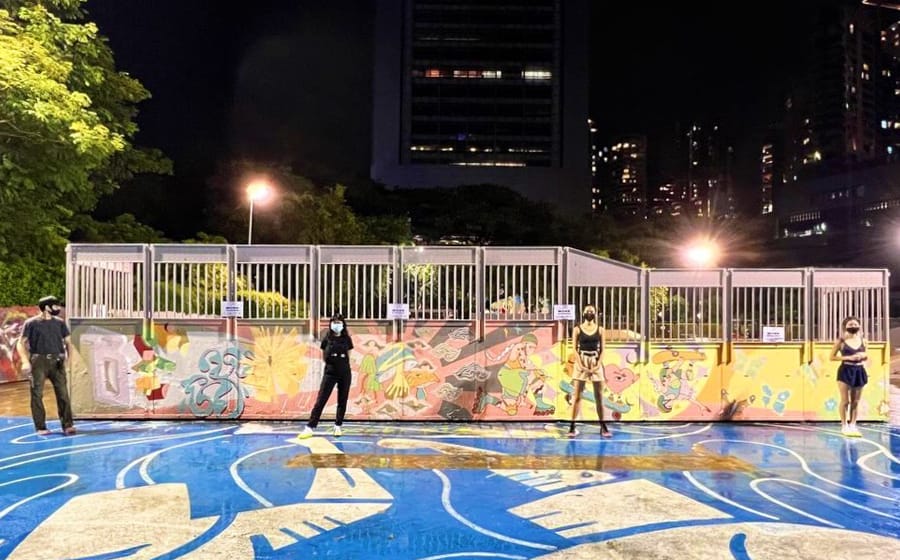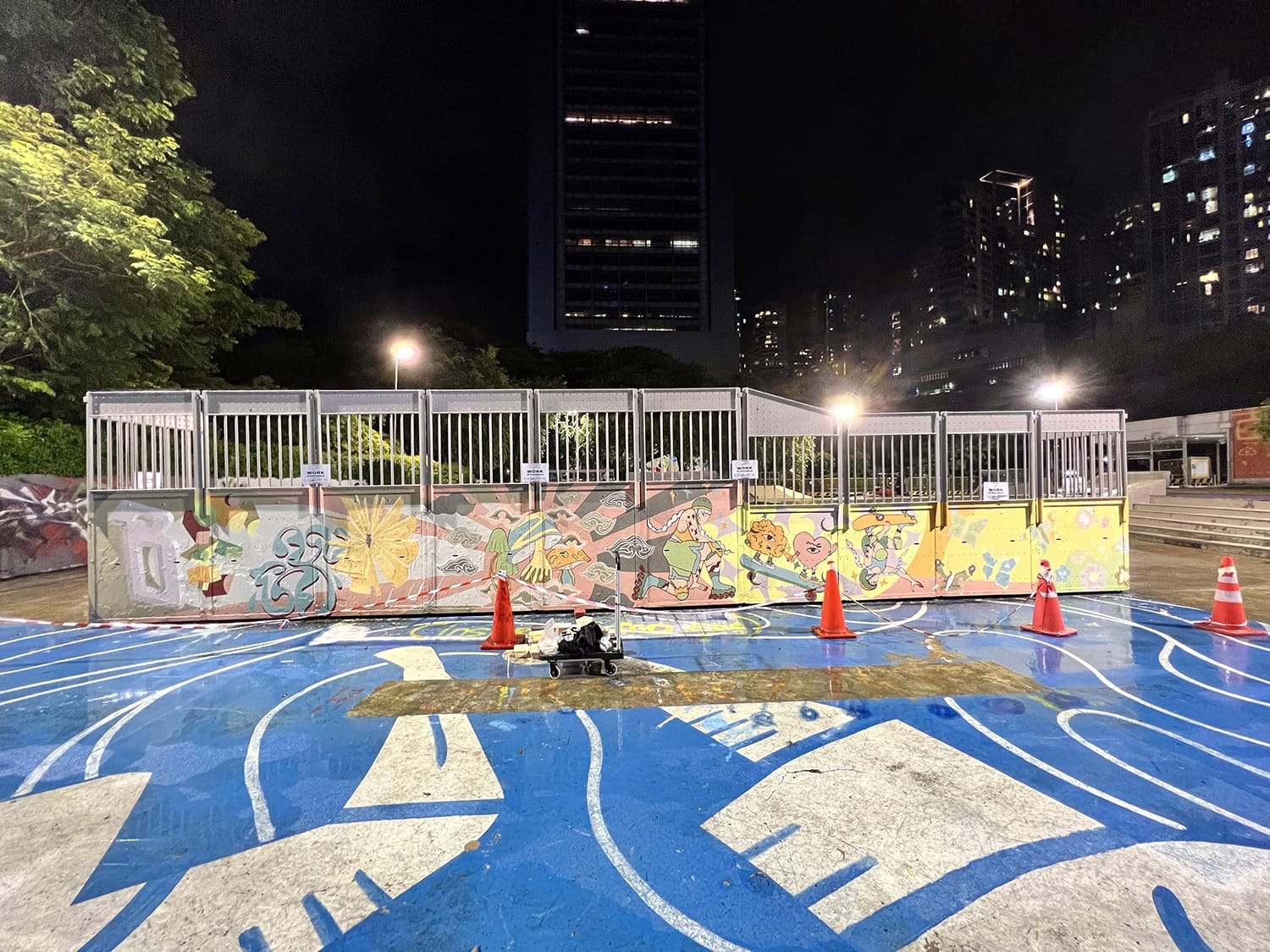 Somerset By Youth Art Wall — Create Next
As time passes and generations progress, youths have been and always will be an integral part of society. The statement "youths are the future" is reiterated numerous times yet it never loses relevance in the cyclical nature of societies — youths of today are leaders of tomorrow. Unpolished gems are what they are — beyond the rough edges of mischief and wilfulness lies the potential to shine and with the right support system, mentoring and experiences, who knows how brightly these young individuals will shine years down the road.
With this in mind, Somerset By Youth was set up by 32CM: a local initiative supported by National Youth Council (NYC) and Ministry of Culture, Community & Youth (MCCY) targeted to enrich youths, who have a keen interest in the creative industry, with meaningful connections with art professionals through mentorship and sharing sessions. Apart from developing their skills, the youths had the opportunity to take on invaluable experiences and advice from their mentors.
After weeks and sessions of mentoring, Somerset By Youth concluded its inaugural run on 6 November 2021 with the unveiling of three art walls along the Somerset Belt to the public. Titled Sea-rial Killer, Create Next and Pollution is Destruction, Men's Folio had the opportunity to interview the various individuals a month after the completion of the art walls.
Click here to find out more about the Somerset By Youth  artworks and the team behind them.
Sea-rial Killer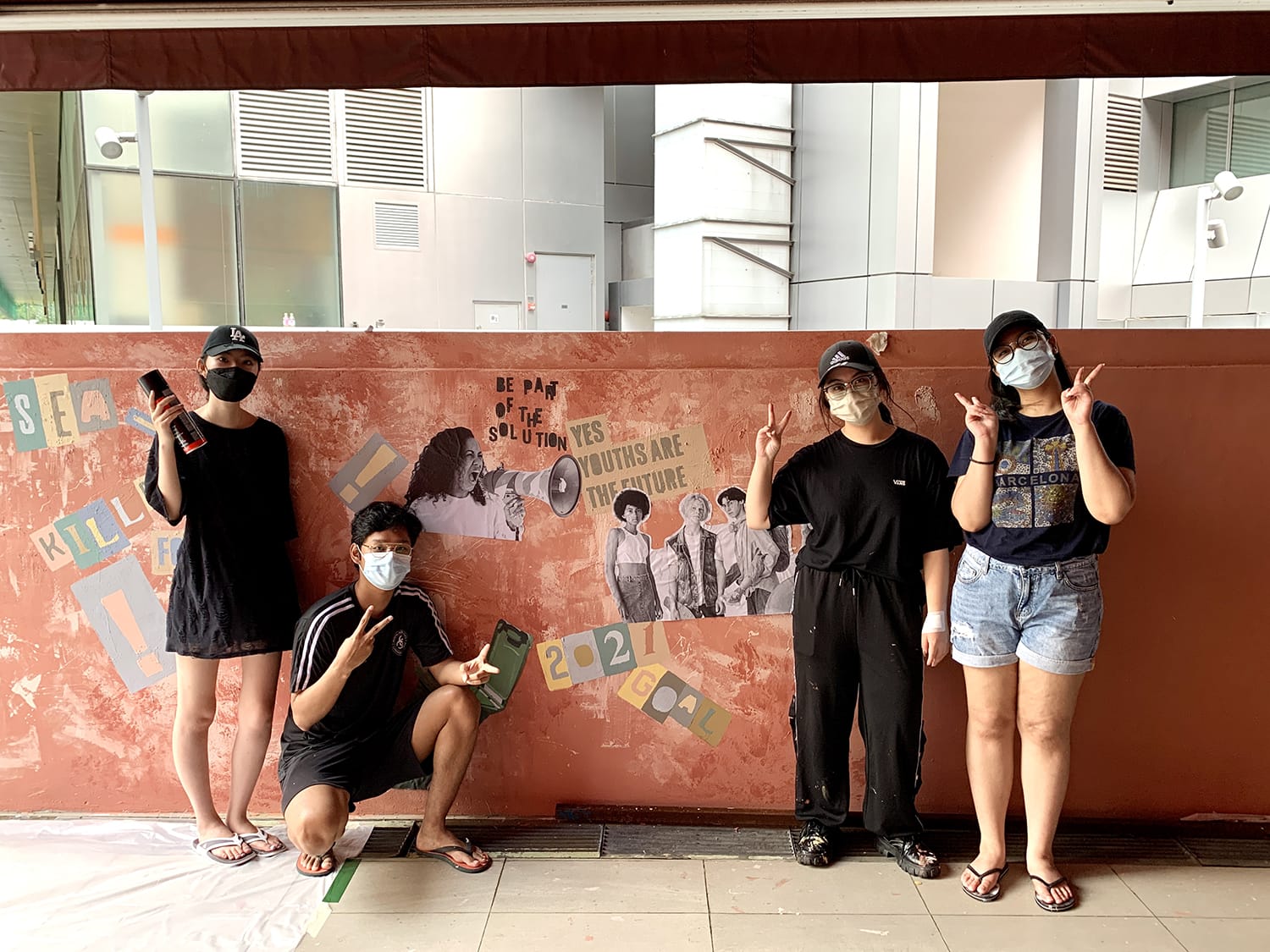 Concept by Emily Wirawan, Firas Azhar, Joleen Low, Park Sojung; Mentored by Ernest Goh  
What is your personal connection with the artwork your group created?
Firas Azhar: I think everyone has a personal connection with plastic pollution, one way or another. No one is a stranger to plastic pollution. It's nothing new and has existed for decades and more. This problem might even be dismissed by the fact that it has been over-discussed so many times.
But what we felt as a group was to shed light on this matter with a unique and different artwork to convey our message to the audience. A way that could possibly have not been done before. And with that, we hope that the artwork has caused a difference in people's lives, doesn't matter small or big. 
Do you feel art can exist without meaning?
Ernest Goh: The wonderful thing about art is that it is up to us to assign it a meaning or a response. Art is not any lesser than itself without an audience but an audience is possibly lesser without art.
Create Next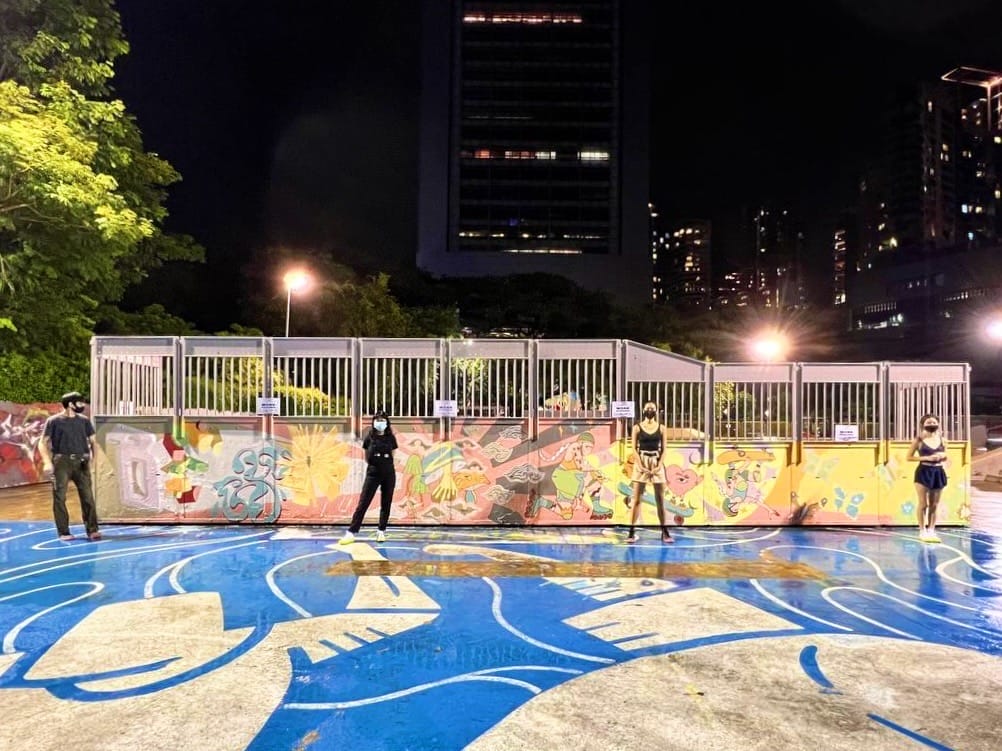 Concept by Converse All Stars Min Kwok, Nabila Ghani, Christian Darryl Soh, Weimin Lai; Mentored by Sam Lo 
What are some social norms or stereotypes you would like to address with the artwork?
Wei Min Lai: The work is a reminder that empowerment is what we need to build within our community, to advance in this long fight for inclusivity and diversity. There are countless ways to empower individuals. We chose to focus on the four ways that seem most important to us – feeling empowered to be yourself, to be seen, to grow into your own, and to take action. We hope that our work will, at the very least, uplift and brighten someone's day. Or perhaps inspire some to work towards a better future.
How did this mentoring experience enrich you professionally and personally?
Sam Lo aka SKL0: Through this experience, I've learnt to approach mentoring in different ways as everyone is built different and receives information differently. I've always believed in doing things with heart, and connecting with them on a personal basis has in turn made this experience much more rewarding as I have gained friends in them along the way. We are still in touch and am continuing the mentorship as we speak, going more into spray painting this time.
Pollution is Destruction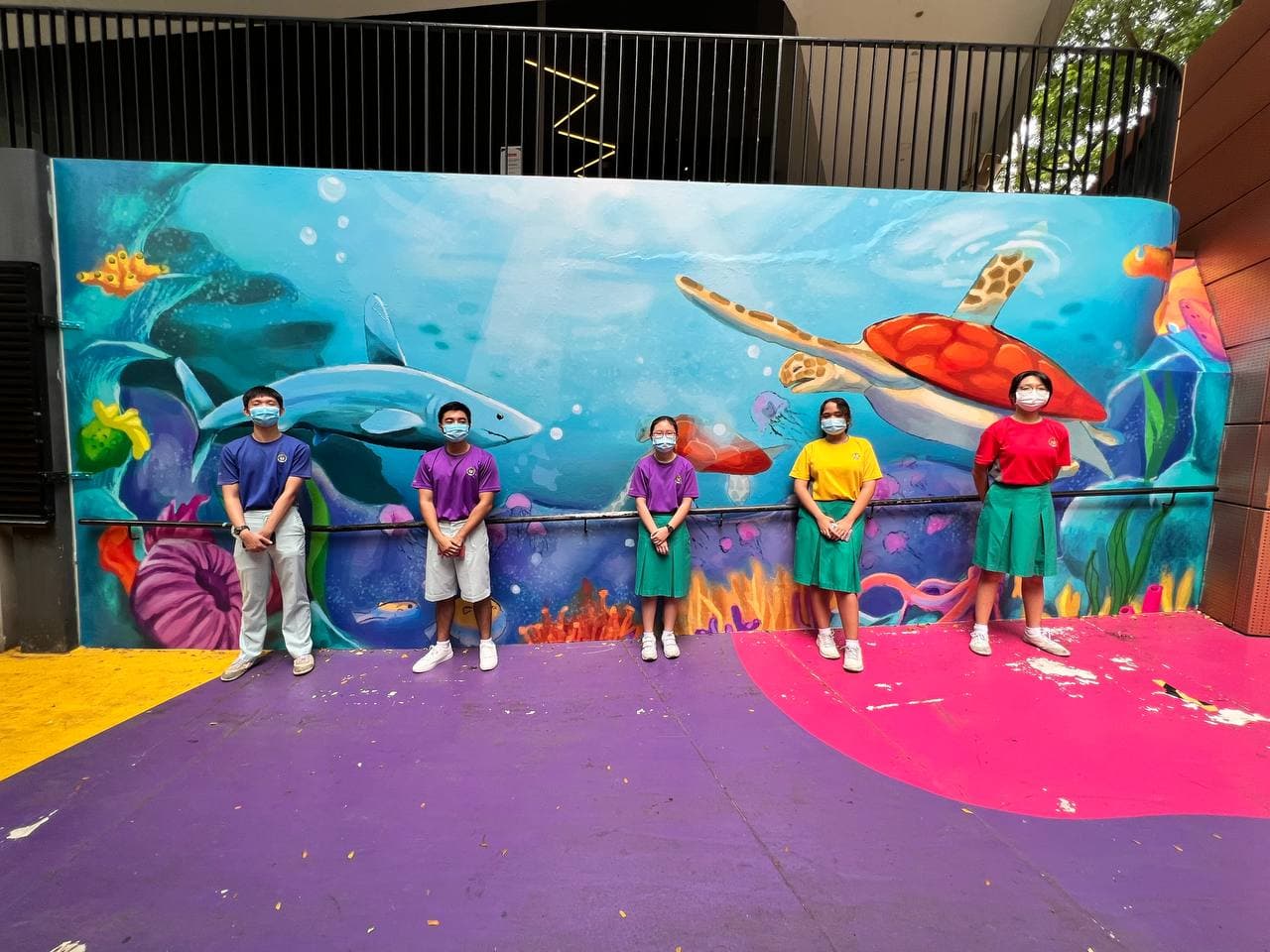 Concept by Adrian Tan Wei Loong, Nur Amirah Syakirah Binte Ashnol, Johnson Pey Chong Jun, Tan Kai Wen, Lynelle Ho Jiaying, Natalee Chan Rou Shan; Mentored by Haikel Yusuff
What is your favourite memory about creating this artwork with your group?
Johnson Pey: The revelation of the artwork. I am grateful that our group members were given the opportunity to visit the mural personally and try out the mind-boggling AR effects with our phones. It was rewarding and awesome. The creatures came to life from our creation. Despite all of this, I felt what was most memorable was that every one of us felt proud to accomplish this, standing in front of our work which we have worked together over a few months.
How do you feel art will evolve as digitalisation accelerates even further?
Haikel Yusoff: The recent hype of NFTs goes to show how art has been revolutionised through digitalisation, be it in the way we create and consume it. Platforms like Instagram and Pinterest have aided artists to get views on their work and they will continue to do so. Though the announcement of Metaverse being the new digital frontier, I believe artworks will have a whole different level of engagement and I am excited to see how it manifests.
All images courtesy of 32CM
Once you're done with this story of Somerset By Youth, click here to catch up with our December/January 2022 issue. 
---