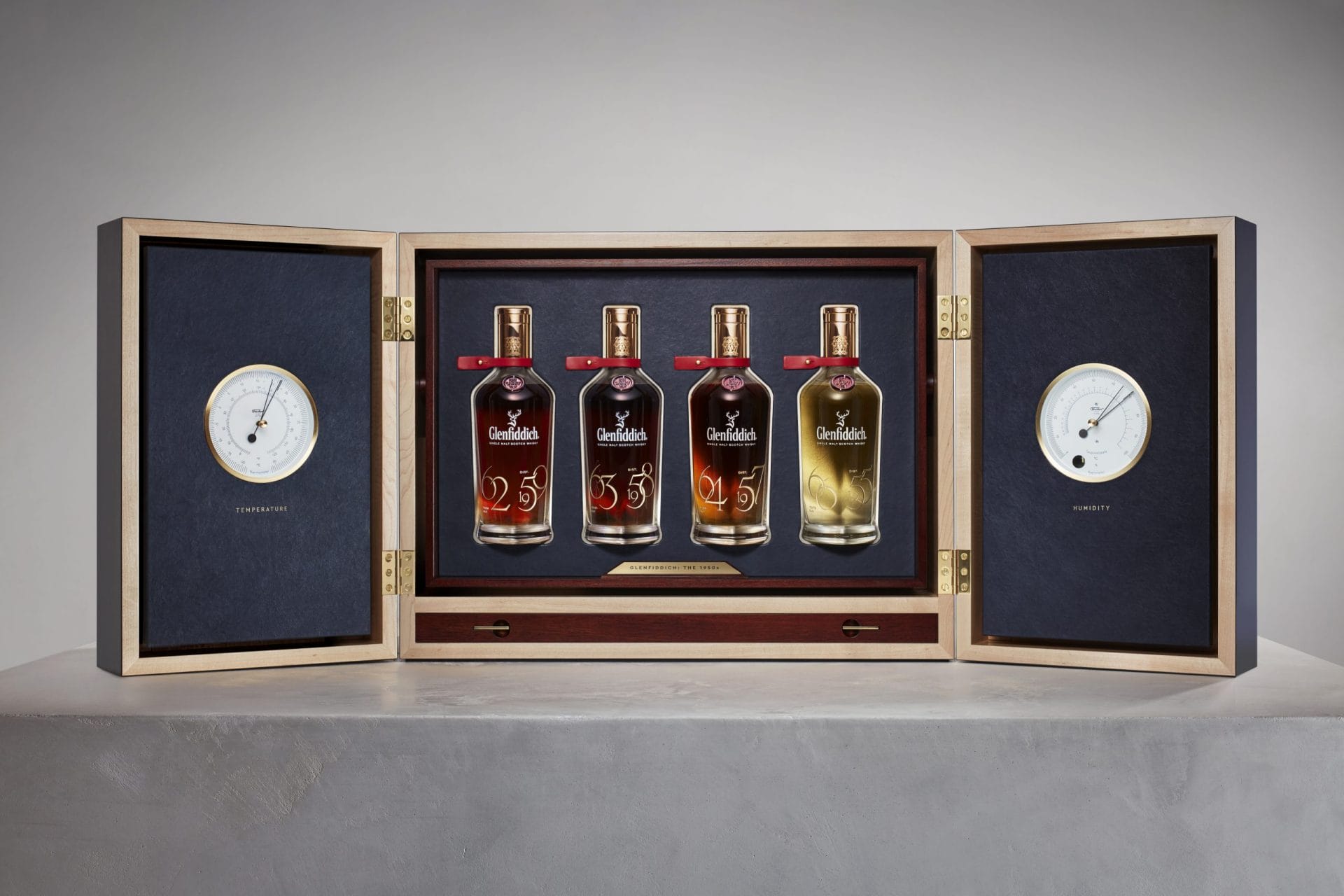 One of the three very rare whiskies available for auction: a  four-decanter prelude set of one-off bottlings from Glenfiddich distilled in the 1950s – some of the oldest reserves in the William Grant & Sons stocks. 
William Grant & Sons are in the business of delighting their customers so much so that when they create an experience, it's usually out of the box. However, the fanciness meets the joy of their Distillers One of One charity auction campaign goes a little against the grain: it's what counts that's inside a box.
Namely, three very rare whiskies that aim to raise £1 million for Scottish charities.

Following the success of the Ladyburn David Bailey Limited Edition in early 2021, this 54-year-old whisky comes from the 'lost' distillery Ladyburn and comes with an image of icon John Lennon on the bottle. 
Jonathan Driver — a leading authority on whisky, holding the dual positon as Master of the Company of Worshipful Distillers and Managing Director of William & Grant & Sons' Global Private Clients — comments: "William Grant & Son's rich legacy of giving back to its communities comes from the heart and over generations – it is integral to the way we do business. The Distillers One of One is hugely significant because it is the first time that these precious whisky stocks have been made available. These liquids are beyond rare, they are truly 'one of one', and their sale is historic as it represents the future legacy held in these liquids".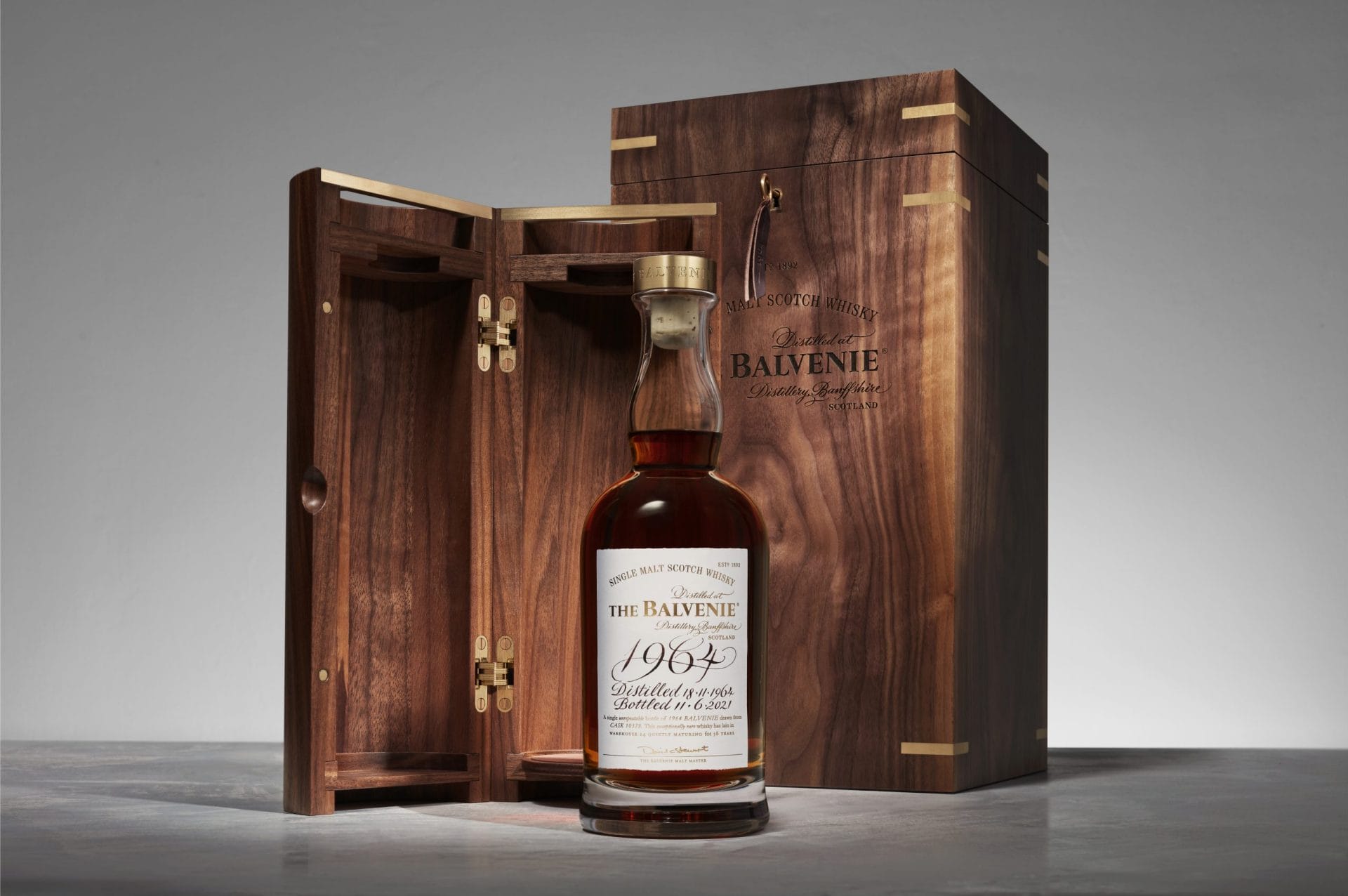 The third offering and another one of the very rare whiskies William Grant & Sons is offering: this is one of the rarest and oldest expressions of The Balvenie. To be exact, 56 years old.
While we could go on to explain how these bottles are a grail of sorts, we'll leave it to the good people behind William Grant & Sons to do the deed. Drop  Jonathan Driver's team at William Grant & Sons Private Clients an email at [email protected]
Once you're done with this story about three very rare whiskies, click here to catch up with our November 2021 issue. 
---