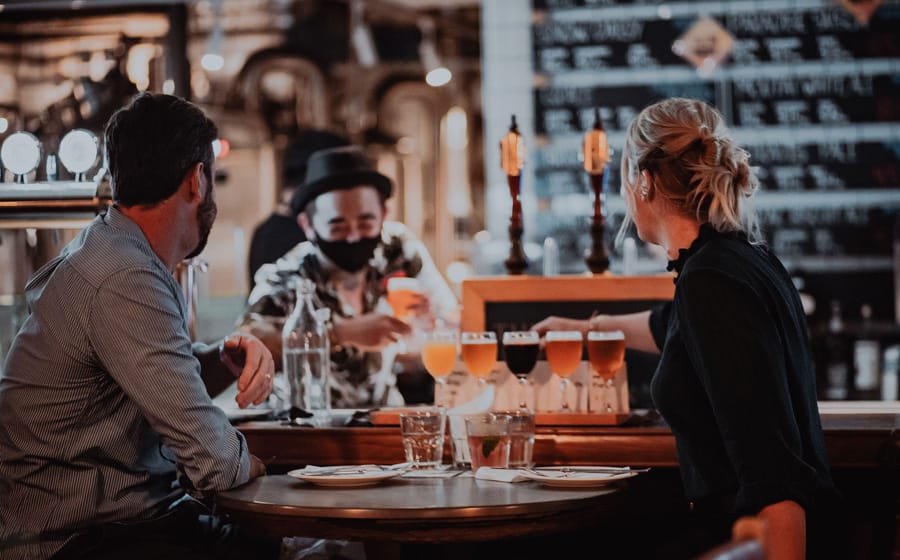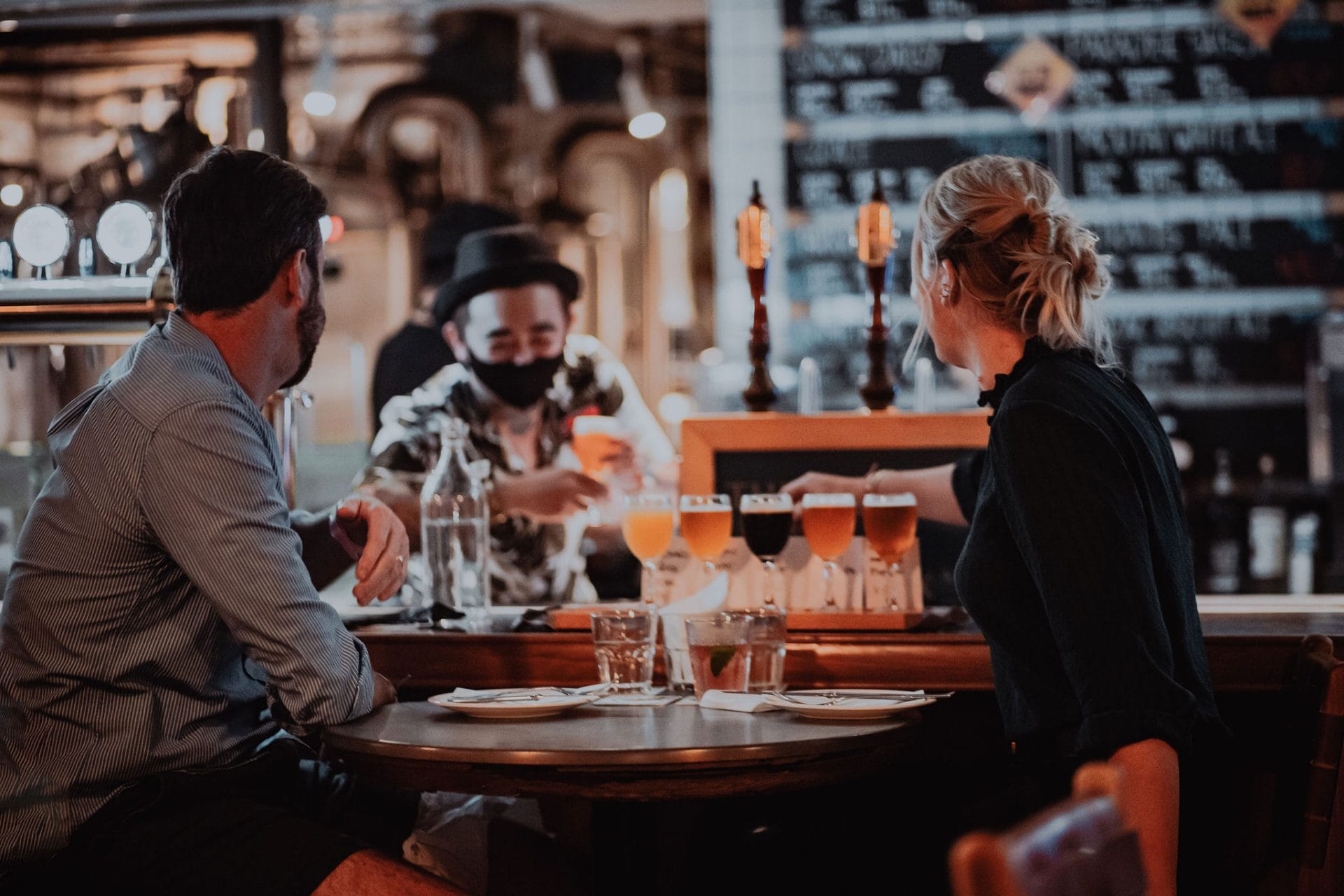 Small in production but big on beer (23 taps!), Thirty Six Brewlab & Smokehouse welcomes all fans of the beverage.
Once upon a time in a peaceful period of no-holds-barred physical contact and phone privacy, the term "craft beer wanker" (pardon the inventor's language, not ours) was invented as a sort of derogatory term towards craft beer drinkers if one will for all the perceived snobbery that some of them are capable of. At times, they thought of lagers as unsophisticated or of lower socioeconomic standing. In turn, the lager lads thought of them as pretentious and prissy.
In 2021 however, drinking craft beer is as normal as wearing sweatpants to work or wearing a full beat on one's face. One can chalk it up to shifting global culture standards (the sweatpants, from Los Angeles and the full beat, from Europe) but there is no denying that craft beer is delicious.
View this post on Instagram

Before we introduce Thirty Six Brewlab & Smokehouse — a micro-brewery and restaurant under Lion Brewery Co — there has to be some explanation about what craft beer is. So far, 397 million Google searches have tried to explain it but simply put, craft beer comes from a source that produces six million barrels or less annually. It also has to be produced using natural ingredients without additives or preservatives. Some might argue too that the taste of craft beer is often crisper and "lingers longer" till the last drop but again, that is up to one's taste buds.
View this post on Instagram

Greg Brown, the Head Brewer of the restaurant, knows about the wonders of craft beer culture. His 2021 award-winning beer Violet No-Regard (ABV 5.8%, Purple ale and a cheeky nod to Willy Wonka's 3-Course Dinner Gum) telegraphs the sort of breed of beers one can expect. Raspberry Beer-et at an ABV of 4.6% (which interestingly, is lower than the average of above 6%) is a Berliner Weisse (a cloudy, sour beer) packed with sweet raspberry flavours while Something Something is a zesty and pleasing classic 5.5% ABV American pale ale.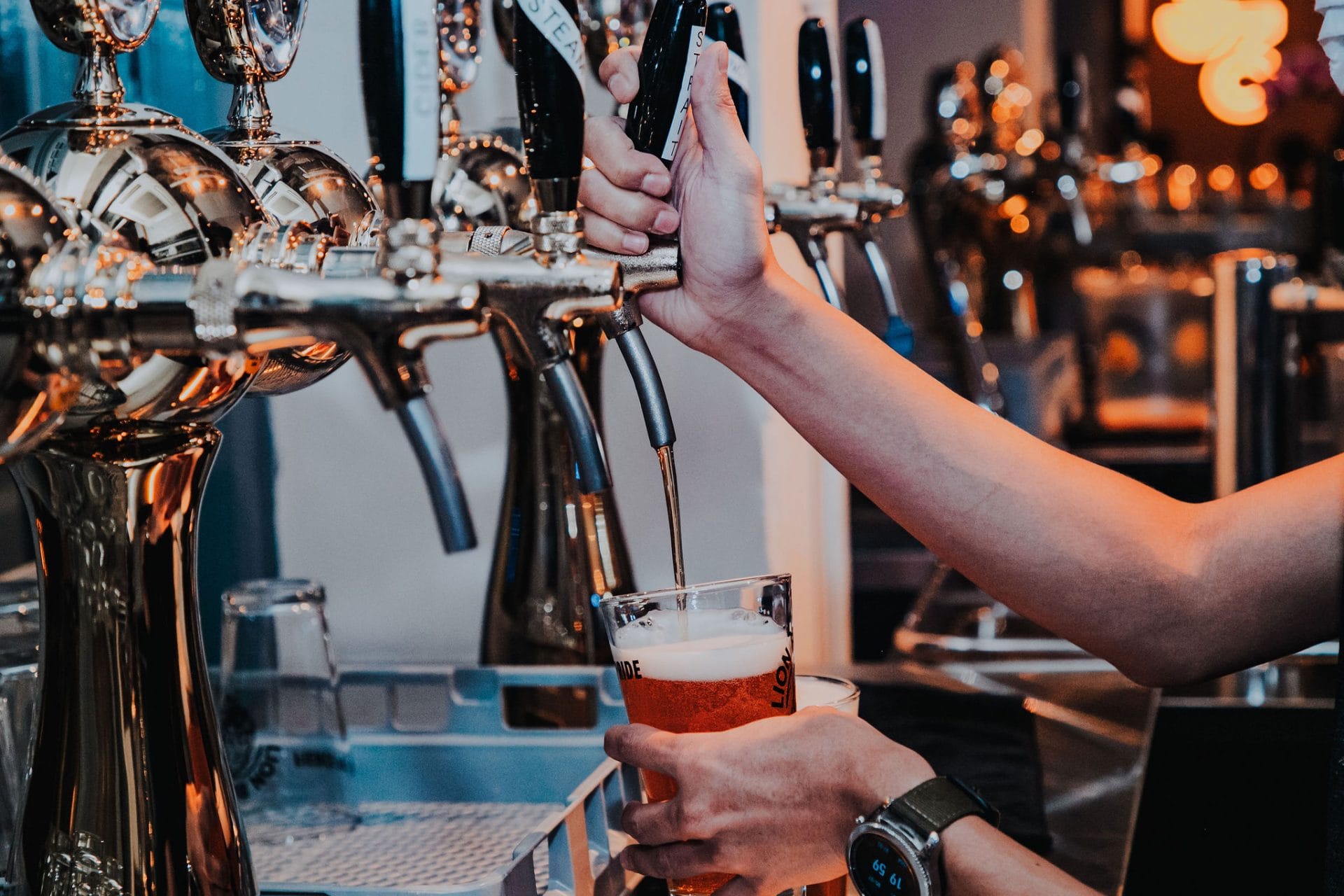 If purists, however, baulk at the thought of contending with fangled names, they would be pleased to know that Thirty Six Brewlab & Smokehouse is one of the only bars in Singapore that serves British-style cask-conditioned ales using a traditional Angram pump. The former is a nod to how the British have been doing it for years and the latter is a traditional format that dispenses beer at the right temperature and pressure.
If one wishes for a classic lager, Lion Brewery Co's Island Lager (ABV 4.7%) is also available on the tap. A tree will be planted for every Lion Brewery Co keg bought, made possible with the Green Steps Group. Cheers to that.
Once you're done with this story about Thirty Six Brewlab & Smokehouse, click here to catch up with our November 2021 issue. 
---