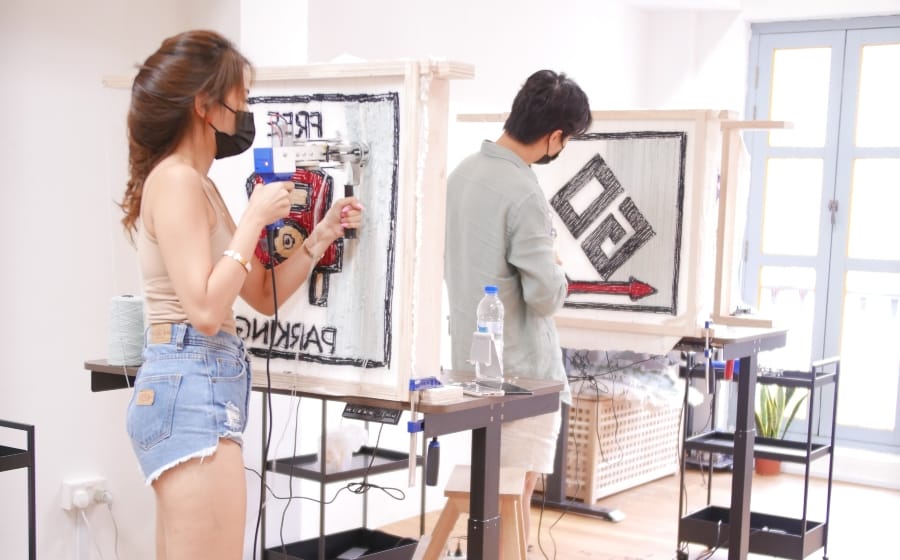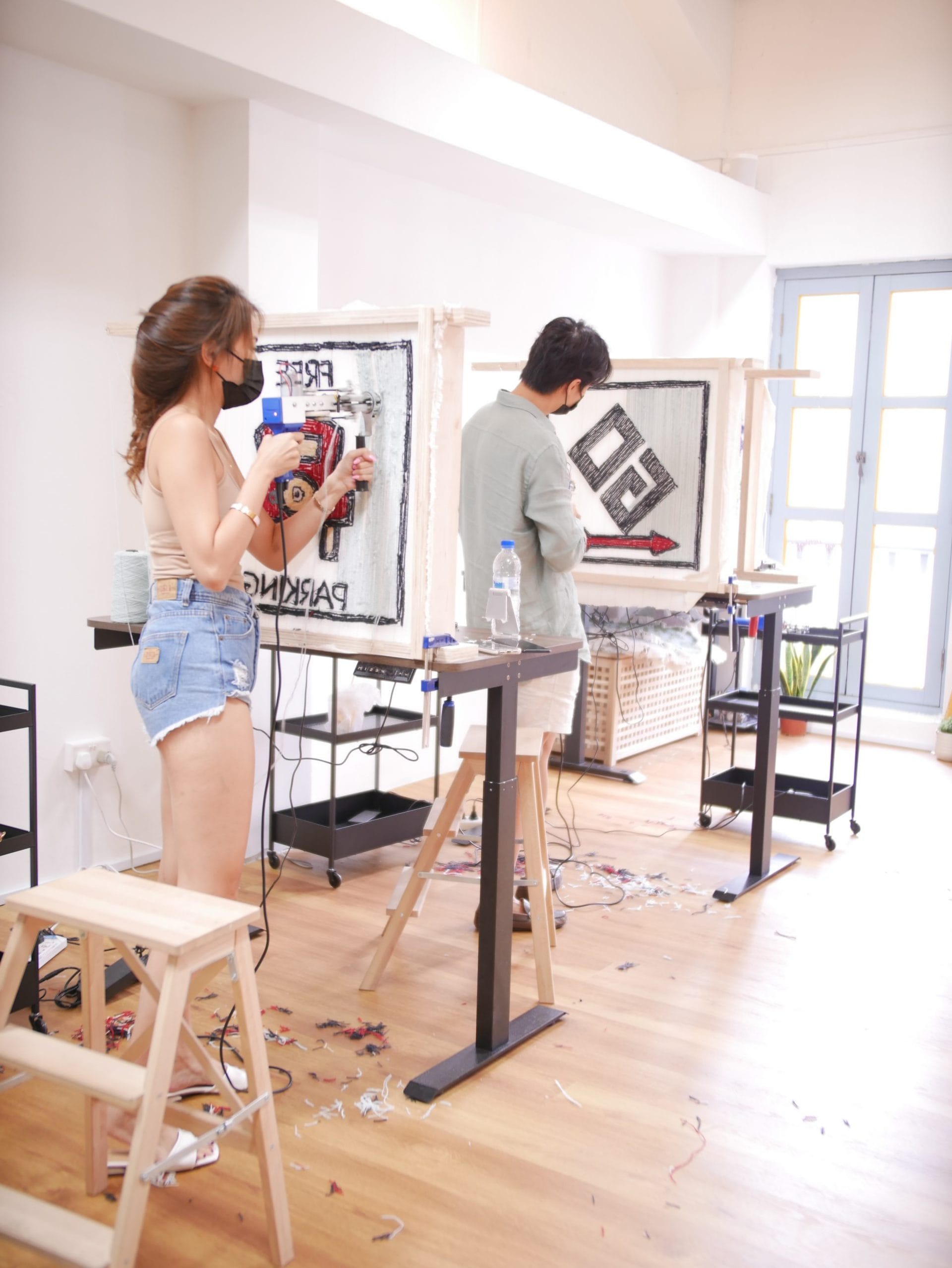 The tactility of tufting one's own rug at Tuft Club proves surprisingly delightful in an already-crowded hobbyist's checklist.
Our little red dot measures 13,673 times smaller than the United States, 13,344 smaller than China and 459 times smaller than its neighbour Malaysia. These numbers — put into perspective for the geographically-disinclined — means that there could be a lack of activities to partake as compared to other places. One can visit a rooftop experience centre that houses a bee farm or defy gravity with a water jetpack at Sentosa. Even Pulau Ubin has become a diving destination to explore till The Yongala or the Great Blue Hole opens up again.
This brings one to tufting, which is proving popular on Pinterest boards and Instagram feeds. However, before the trio behind Tuft Club (Izac handles the business, Zoey handles workshops and operations while Carl handles marketing) can explain the mechanisations behind the activity, there is some context to be explained.
View this post on Instagram

Tufting originated in Iran, a fact proven by the world's oldest carpet dubbed the "Pazyrk Carpet" that dates back to 5 BCE. It depicted a hunting scene with images of deer and men riding horses, a precursor to the Mark Rothko or Frederic Forest ones today. Cementing themselves as the purveyors of great design, the Scandinavians soon partook in this activity where they would compose a carpet made of thousands of knots for the vikings to trade them with the Ottoman Empire.
To dial it into the future a few thousand years later would be the invention of the first mechanised tufting machine that was developed in 1930 in Dalton, Georgia that promoted the popularity of this activity till the seventies.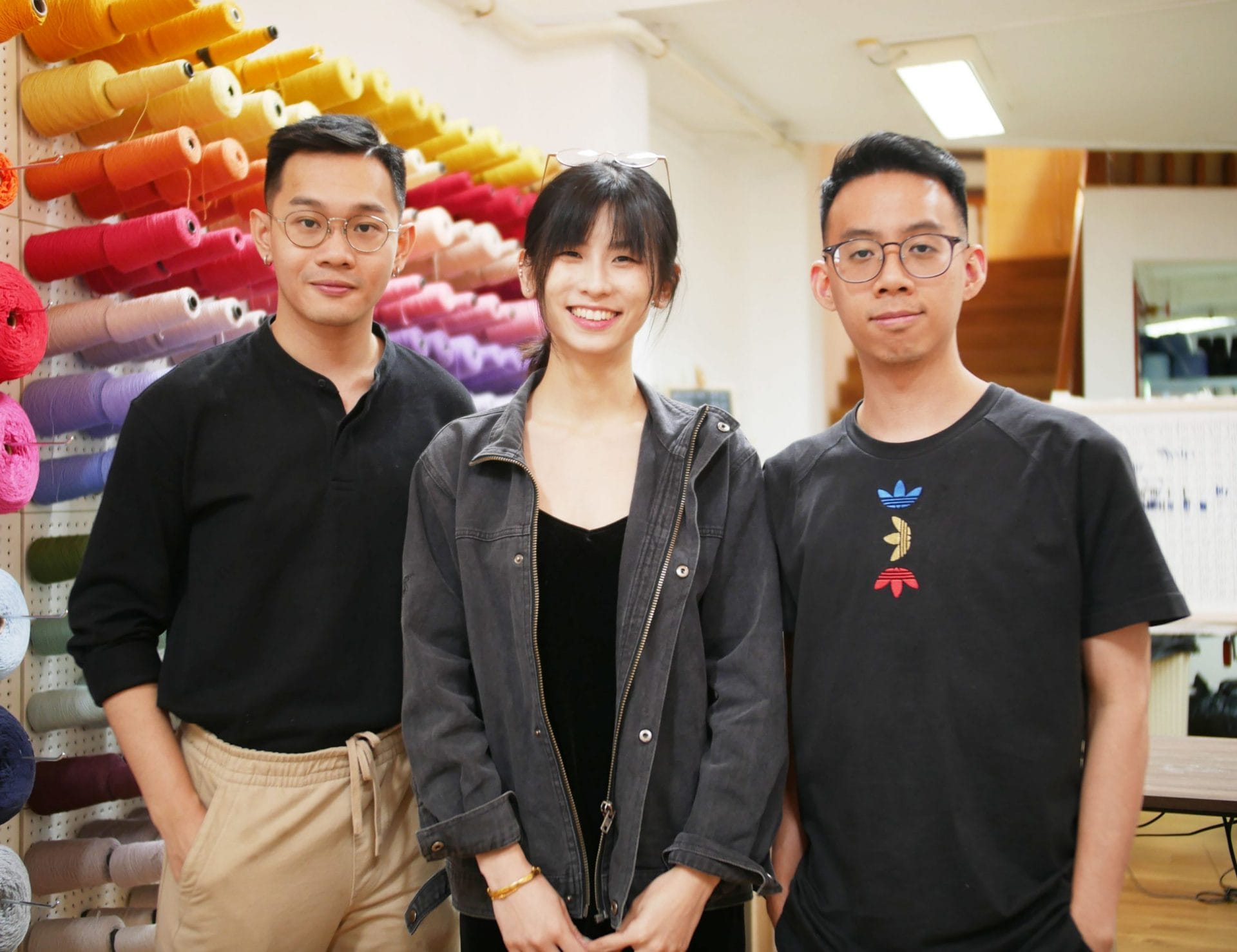 From left to right: Izac, Zoey and Carl of Tuft Club.
In 2021, Carl believes that there is some novelty to the act — "a lot in the craft's versatility and utility" if one will. "Tufting does open a lot of possibilities beyond just the activity — there's meaning out of it. We've had folks create rugs for their soon-to-be-born children, tufted rings as proposals, for their pets, to commemorate a new home, birthday, anniversary and more. It's a personal craft and what a tufter makes usually becomes a part of their living space. Be it a mirror or rug, having that meaning, the intent behind the design, the memories and a whole lot of effort attached to a part of home is something in itself."
"The past year, we found that folks seeked to live more consciously, make art as a form of catharsis and self-expression, and attach meaning and fulfilment to the things they create and do. I think this — along with the challenges we went through — and what we saw in tufting inspired us to start Tuft Club. A space where folks come by, learn the craft and tuft the day away, and create something different, special and personal for their living spaces."
View this post on Instagram

"It's a roll-up-your-sleeves type of craft — learning to operate the gun is daunting at the start, but once you master the technique and get into the flow, you'll really zero in and focus. It's something like cooking. It can be laborious but there is a sense of pride and accomplishment that comes after finishing a piece," shares Zoey who highlights the act's simpler, and more wholesome pleasure.
"As with metal or wood working — or with any craft — tufting comes with its own risks. For the most part, the tufting gun looks intimidating but it's quite a friendly tool. As long as tufters understand the hardware and take care, it's really quite a safe craft. We want our workshop pieces to be both creative and functional — balancing between what our tufters want and what we can create, rather than stopping at rugs. The tuft mirror workshop is just one possibility to explore, and we're always looking at ways we can complement other aspects of home decor with the craft."

Photo Credit Tuft Club
There is no limit to what one can tuft within the club's corners: a circular periwinkle rug with a cartoon fugu fish, an oval rug with a Byzantine caricature of a lion or a square-shaped one with a Takashi Murakami inspired egg yolk. However, Izac has a reminder about the gamut of colours available. "Tufters can match their designs to our yarns — we have 25 colours of cotton yarn available, and 50 colours of wool yarn available. However, we're planning future workshops for larger, more ambitious pieces for experienced tufters that are in the pipeline and we have plans for a line of tufted rugs that bring warmth to living spaces coming soon!"
This story about Tuft Club first appeared in our October 2021 issue. 
---