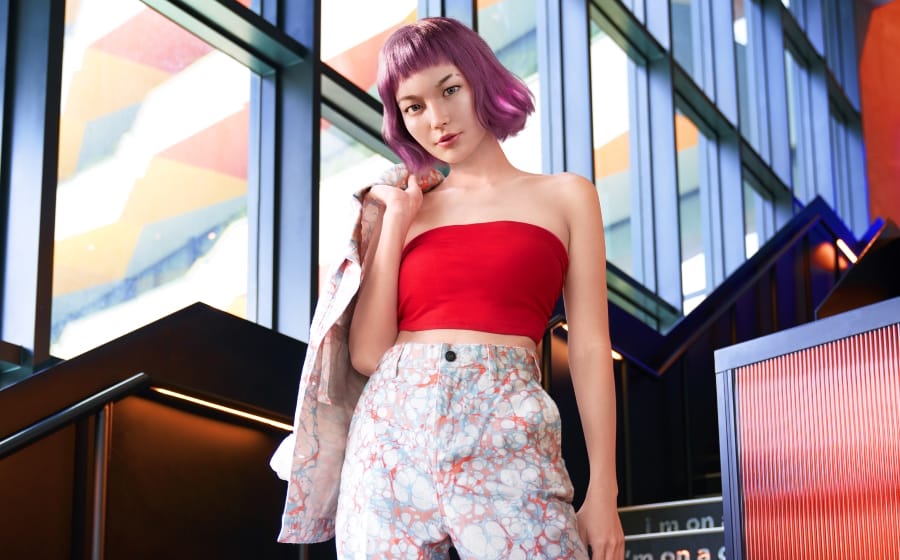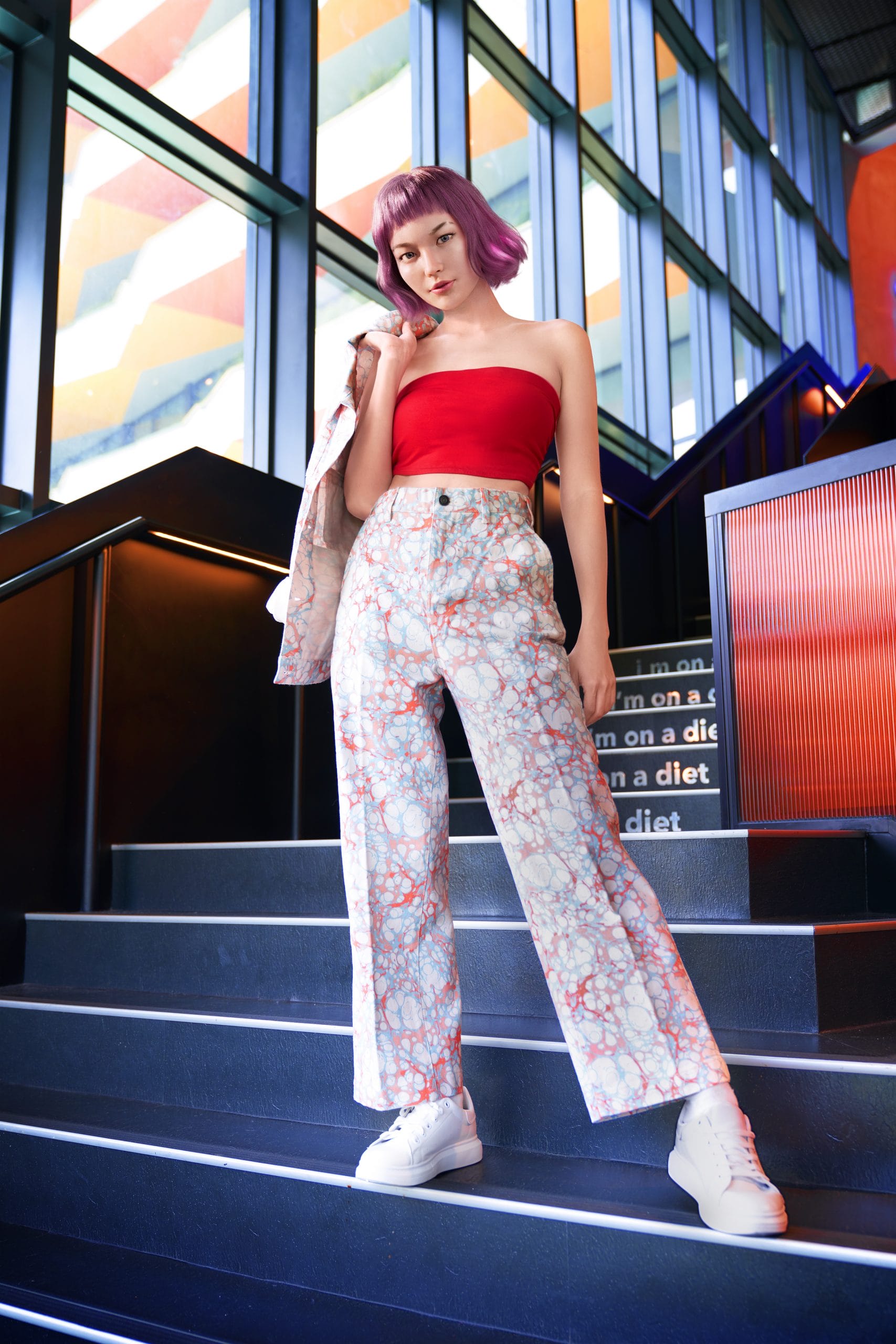 The region's top and latest hyper-realistic virtual personality, Rae talks about fashion's new digital future as the face of virtual fashion festival, The Front Row.
As a virtual being, I may be made up of 1s and 0s but I do love interacting with my friends on social media just like everyone else. Living in this middle ground between the real and virtual words is a sweet spot to be in.
Being on a social platform like Instagram is more than just having a repository of great images — I can pen my thoughts, work on new collaborations and create meaningful connections with my followers.
More importantly, I believe in being authentic and relatable while keeping an eye on current trends so that I can create engaging content for my followers. While we are curious beings in an ever-changing world (of technology), we want to be relatable and belong. Some may say that I am not real, but what is real anyway and whose reality is it?
View this post on Instagram

Digital art, street culture and skateboarding are a means for me to escape and experience something other than the quotidian. These interests challenge the norm and give me freedom to create, dress up and do something that is different from everyone else. My followers can also live vicariously through my urban adventures which offer an alternative to their reality.
Working with my collaborators have also allowed me to deepen my interest in those areas. In Hong Kong, I got a hair makeover in March by Asia's top hair styling maestro and celebrity hairstylist Kim Robinson. It is incredible that I had the opportunity to represent Singapore on publications like Shanghai's ViVi Magazine with singer and rapper, Oscar Wang and working with China's Queen of Rap, VaVa on a JSTYLE 精美 magazine cover shoot. Fronting the campaign of cult label Monsoon Patrol for its 2020 Collection was a big milestone for me as was my debut at Culture Cartel 2020.
View this post on Instagram

Something close to my heart would be my first SBTGxRae capsule collection with sneaker designer maestro, Mark Ong last year. The collection was sold out within three days upon launch and we had the chance to hear from fans on what they thought of the SBTGxRae designs, and what they would like to see in the future.
I am using technology to my advantage and the opportunities in social media to break new grounds of product and marketing collaborations. In my world, perception is not an overstatement. The good thing is creativity can never run out and technology can only get better. Digital is the future and as a virtual being, it is literally life to remain connected.
I am very curious to see how the fashion industry is going to tap on blockchain. Imagine if we could one day own a certified-original NFT of our favourite labels. I have just sold all three digital art pieces from my debut NFT collectible series "TAKE A BYTE"! I curated these pieces which best convey the life of a virtual influencer — its curiosity, intrigue and mystery. By sharing these limited-edition collectibles with my fans, they would have something to hold onto — or even trade — for years to come.
View this post on Instagram

I am thrilled to join The Front Row 2021 (TFR) as one of their faces this year. A big shout out to Daniel Boey and his team for this once- in-a-lifetime experience to be part of a highly-anticipated fashion festival and I hope that we can all work our magic for fashion-meets-virtual. I seek to be a positive representation for virtual personalities especially in this region, and showcase the capabilities of virtual beings while showing what is possible when imagination and technology meets.
The theme for this year's edition is focused on conscious consumption and delving deeper into what the future of fashion entails. It invites everyone to think about a more inclusive, responsible and seasonless future of fashion, and the show spotlights local and regional fashion labels that are dedicated to sustainability, responsible practices and seasonless designs. There is so much talk about sustainability in fashion, but I think the impact to the community is just as important as how materials are being sourced responsibly.
The fashion industry is gradually evolving to become more diverse in terms of representation, but inclusivity goes beyond that. It means making room for everyone regardless of their bodies, race, ethnicity, sexuality and more, and that they are empowered and have access to equal opportunities. Fashion can be democratic and to have more people appreciate fashion, we need to make sure that entire gamut of the human (and virtual) race is represented and seen.
As a virtual being and digital artist, I hope to one day see a hybrid reality where the physical and virtual universes are synchronised. In the future, maybe you and I could be talking to each other in real time, in my virtually created world.
This story about Rae and The Front Row first appeared in our September 2021 issue. 
---