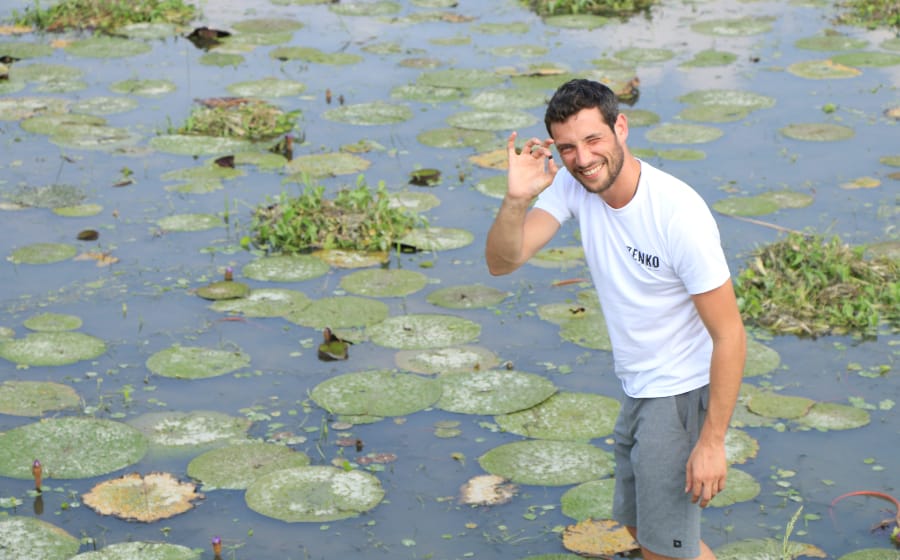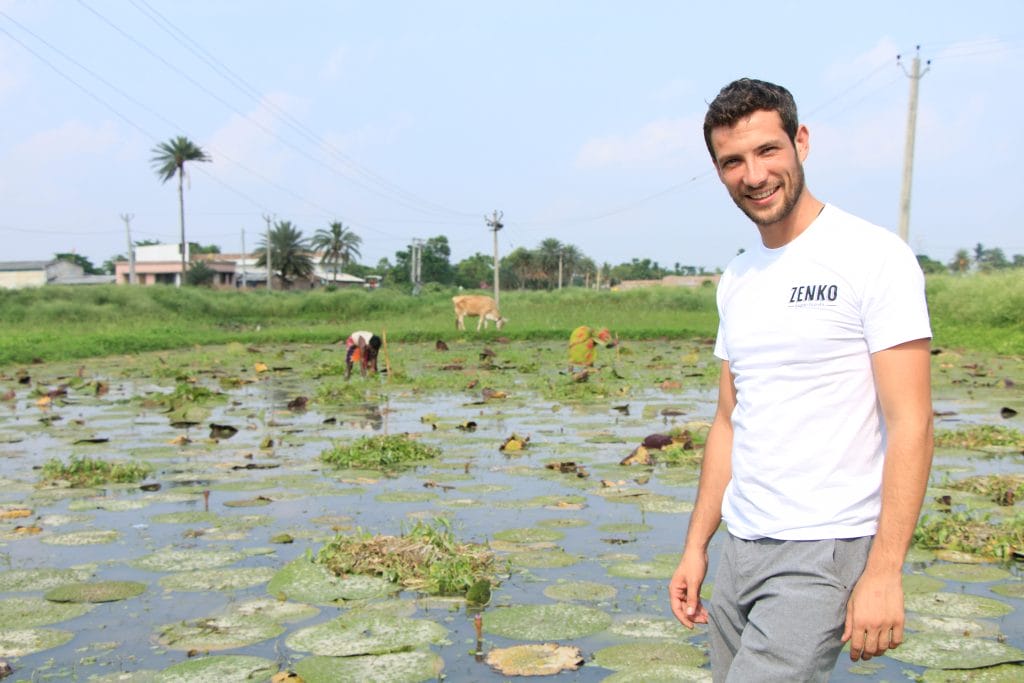 Unfortunately (or fortunately for some), we're still living in age of home-meets-office spaces and frankly, not enough time to do things like reading nutritional labels. What that means is that despite us being able to fix the tech-y things in our lives, strangely, we're still eating preservative-filled things that don't do much for our bodies.
Enter ZENKO Superfoods, the brain wave developed by co-founder Wouter Duyck. It's low in calories yet energy-boosting; it's low in fat and it's good for what keeps you alive, your heart; and it's made of water lily seeds. We'll leave Duyck to explain.
–
View this post on Instagram

Hello Wouter, I like to usually start interviews by getting interviewees to pitch their producer elevator style like their lives depend on it.
Wouter Duyck: We explore the world to find ancient superfoods and sustainably transform them into nutritious and delicious snacks. The world is becoming more aware of the importance of healthy living and we believe there's a lack of healthy snack alternatives that excite us.
With ZENKO Superfoods, we bring not just a healthy product that is all-natural and low in calories, but also, a "seed-to-snack" production process that firstly, supports the local farming community, and secondly, enables us to produce our products sustainably and with reduced environmental footprint.
—
It's quite hard to excite people with health snacks but what's interesting is that ZENKO uses water lily seeds, how exactly did you discover them? What is the true nutritional value of them? And have these facts been scientifically proven?
Wouter Duyck: We discovered popped water lily seeds on one of our travels in 2018. We had heard tales of the mysterious water lily seeds and decided to set out on an adventure in search of the prickly water lily flowers. After a long 48-hour travel by plane, bus and train, we finally found the source close to the Himalayan foothills.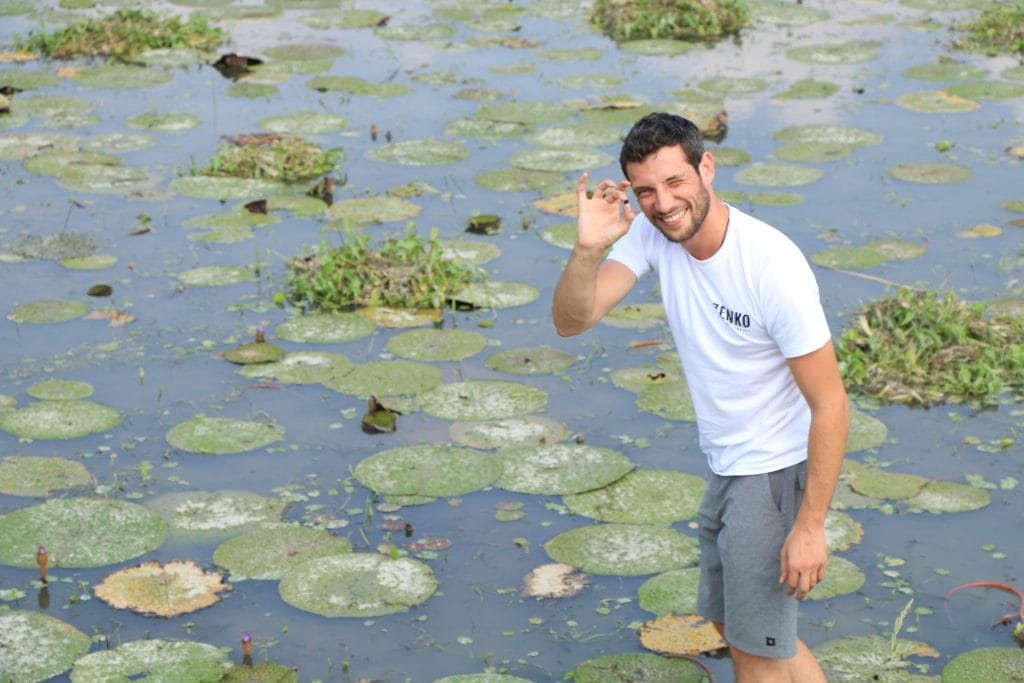 Water lily seeds are zero in trans-fat, low in calories and are gluten-free, while naturally high in fibre and protein. In comparison to popcorns, they contain around 70% less fat and 30% less calories. These nutritional facts are lab-tested and compared to a large number of similar snacks by a third-party company, Food For Real.
After realising how amazing this ancient superfood is, we decided to transform the popped water lily seeds into ZENKO Superfoods' delicious Water Lily Pops!
—
View this post on Instagram

What about the four flavours then? To me, Himalayan Pink Salt and Original seems the most healthy. How healthy can Cheddar Cheese or Spicy be?
Wouter Duyck: Our Spicy flavour contains a mix of olive oil and spices. We keep the flavours simple and minimal, striking a balance between being tasty and staying below 120 kCal per serving. The reports show that our Spicy flavour is significantly lower in fat, calories and sugar when compared to other savoury snacks.
The Cheddar Cheese is our newest flavour and we're really happy with it, although improvements can always be made. We've received feedback that it tastes like Cheetos but healthier. We are on a mission to constantly improve our products based on the feedback we receive from our customers.
—
You know how people like to binge snack, right? What is the recommended serving for ZENKO?
Wouter Duyck: We see snacking as either an option for meal replacements or an additional energy boost between meals. Depending on the individual's diet and average daily intake, the answer will be different.
I'm currently training quite a lot to prepare for my first half Ironman, so I'll have five packs a day to maintain my energy levels at work. The great thing about our snacks is that they are very light and natural so you always feel great after eating them.
—
How does ZENKO Superfoods work with local communities? Who does it exactly benefit?
Wouter Duyck: Right from the beginning, my co-founder, Jochim and I decided that we would examine the impact of our business on the local communities very seriously. We see many brands operate with a drop-shipping mentality, bringing in materials through traders and only focusing on the marketing. We wanted to understand the entire lifecycle of our product, operate on the ground and get involved in the hard work — which we now call the "seed-to-snack" process.
It started with being present during harvest and production cycles, and quickly we recognised it was more sustainable to have a permanent presence among the farmers we work with.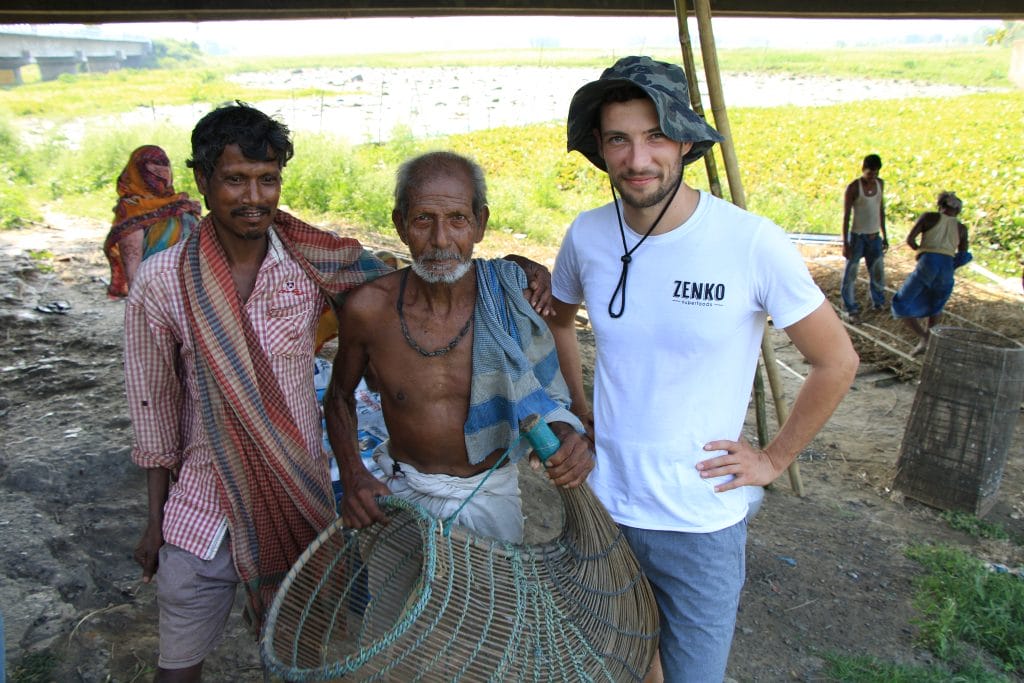 My co-founder, Jochim and his wife, have been in India since 2020, which demonstrates a real commitment, especially when we consider the complications that came with the global pandemic. The biggest benefit of putting ourselves amidst the local communities is that we are aware of any issues they might face during farming and production. The visibility and insights give us the opportunity to become a part of the problem-solving process so we play our part to fix the issues to the best of our abilities. When we are involved in every step of the supply chain process, we can also identify the pain points and help to facilitate more efficient practices.
This can happen at the harvesting stage, such as through implementing traceability schemes and quality systems. We feel that even at the processing stage, there are still manual tasks that can be substituted by and complimented with technology, which we are working towards. Our main goal is to remove all the middle men, so that we can work directly with the farmers, which is something that we hope to realise in the near future.
—
What is next for ZENKO Superfoods then? Is there a dream snack you're planning to launch?
Wouter Duyck: ZENKO Superfoods goal is to launch a new superfood snack every year. We've got a long list of new snacks we want to launch, so there's no lack of ideas. The real challenge will be to manage our time. [Laughs] Our fans who have been supporting us know that we've recently done a soft-launch for a new snack, which has been receiving really good reviews so far. However, it will take a few more months before we officially launch it to the masses (although you could already find it at some Fairprice Finest stores).
View this post on Instagram
The third snack that we are currently developing is something I'm super excited about! I hope we can already share some samples with our fans by early next year.
—
Lastly, out of curiosity, if you could put a song behind ZENKO, what would it be?


Once you're done with this story about Wouter Duyck of ZENKO Superfoods, click here to catch up with our June/July 2021 issue. 
---