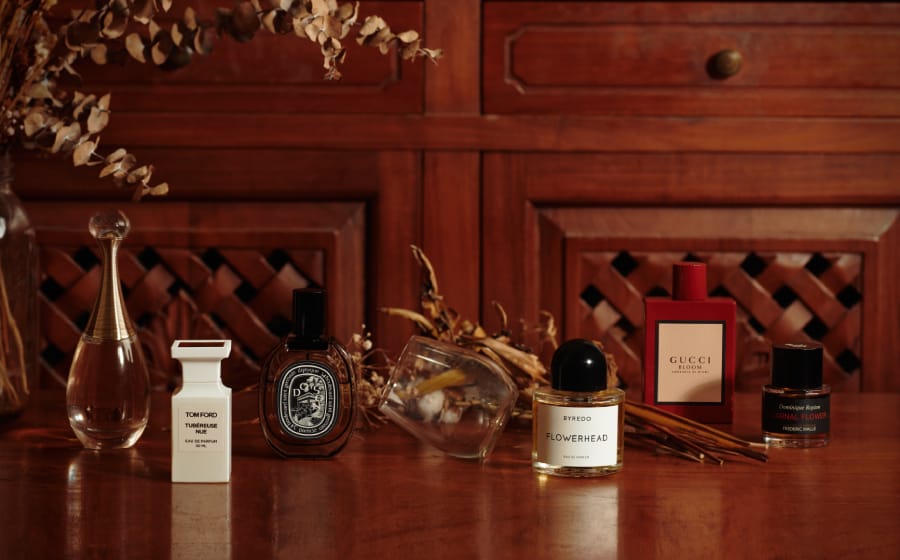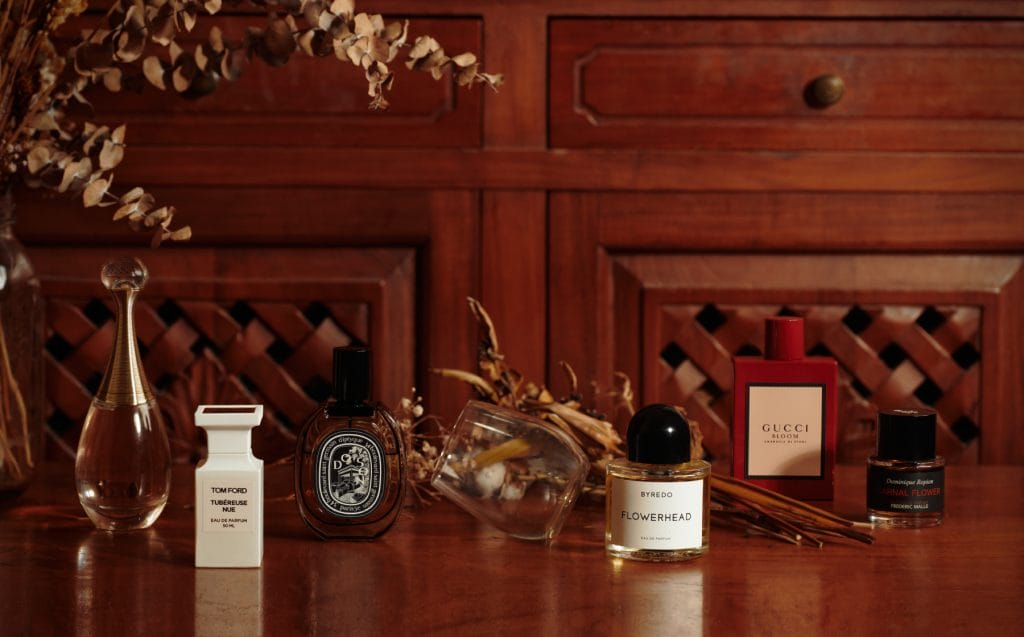 Like the evening primrose and Japanese wisteria, the tuberose blooms at night. Unlike the aforementioned two that emits a sweet fragrance in a bottle, a tuberose fragrance is best described as animalistic. One that has even been documented in Victorian times as "fleshy", "narcotic" and "one that awakens dangerously illicit desire" — the modern day precursor of heady scents.
The science of its voluptuous and seductive depth lies under the indole funk of a tuberose fragrance — a molecule that is an intimation of rot (and… faeces). Coincidentally, the molecule is also produced in small amounts during sex, which might be one's activity in the late hours if he spritzes any of these waters on.
—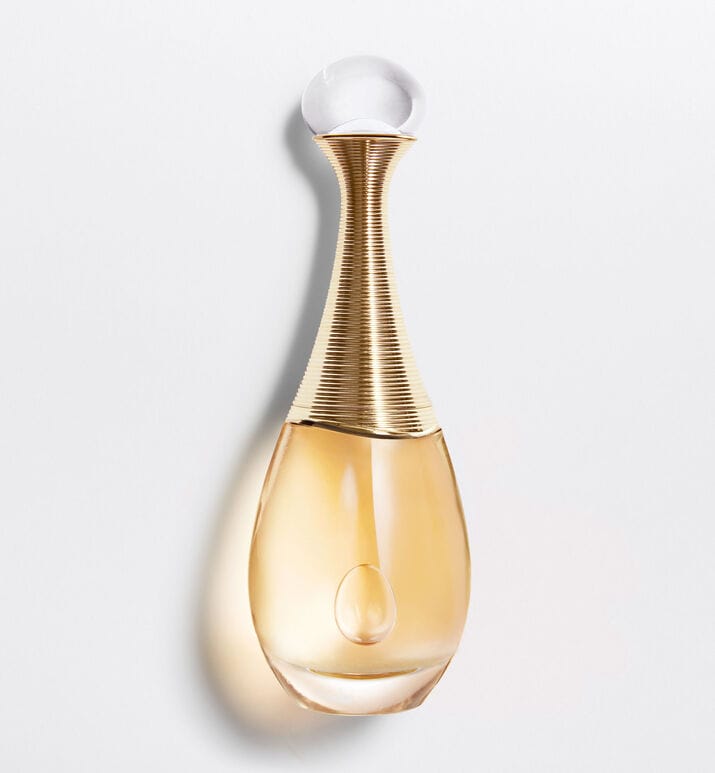 One of the first tuberose fragrances to harness the spirituous scent of the flower (typically for ladies) is also appropriate for the adventurous male —Christian Dior Perfume J'Adore is subtle, sexy and akin to gold champagne.
—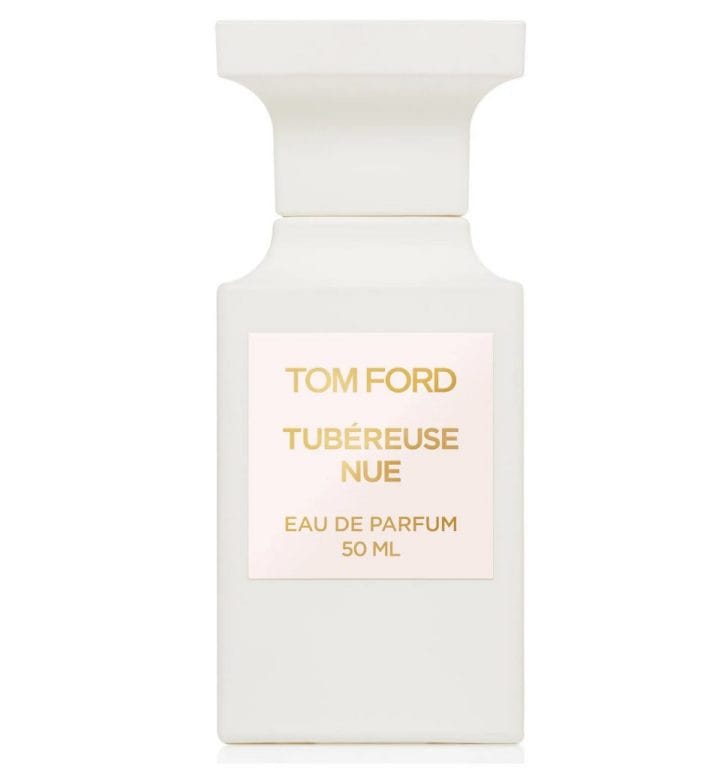 The dense fleshy top notes of tuberose in Tom Ford's Tubéreuse Nue is followed by the sweetness of lily, warmth of oud and the syrupy scent of benzoin — as usual, one single spritz is recommended.

—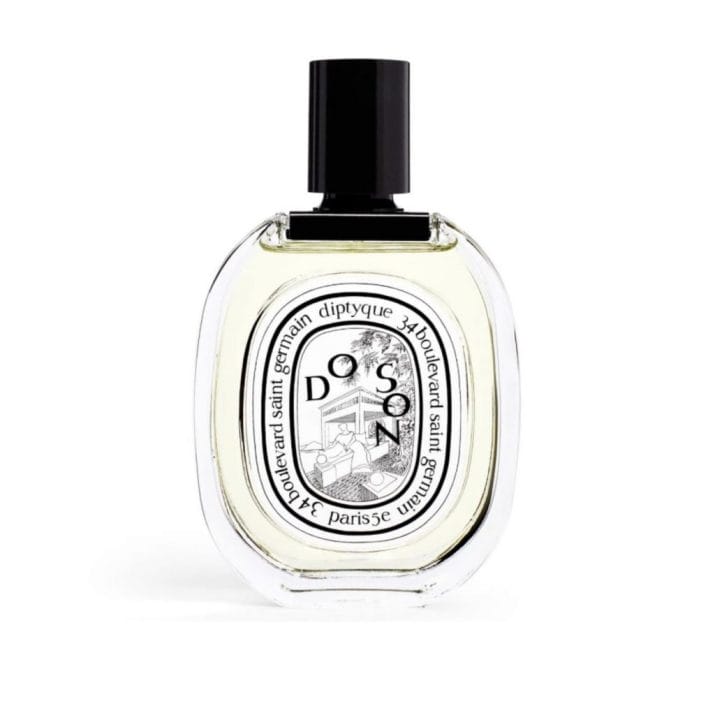 An intoxicating burst of jasmine, tuberose and African orange flower keeps Diptyque Do Son appropriate for the day. At night, however, is when this tuberose fragrance lends it warmth and depth.

—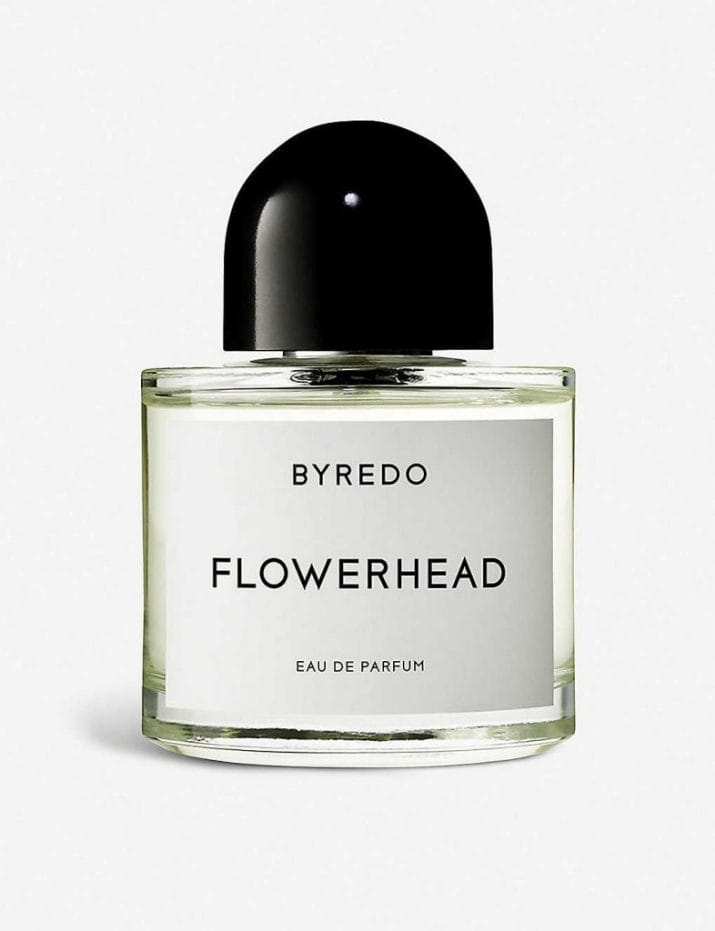 The pronounced first spritz of this tuberose fragrance gives way to ISO E Super (a woody chemical) and salty Ambroxan (a molecule) that lends this fragrance an almost skin-like scent to Byredo's Flowerhead.

—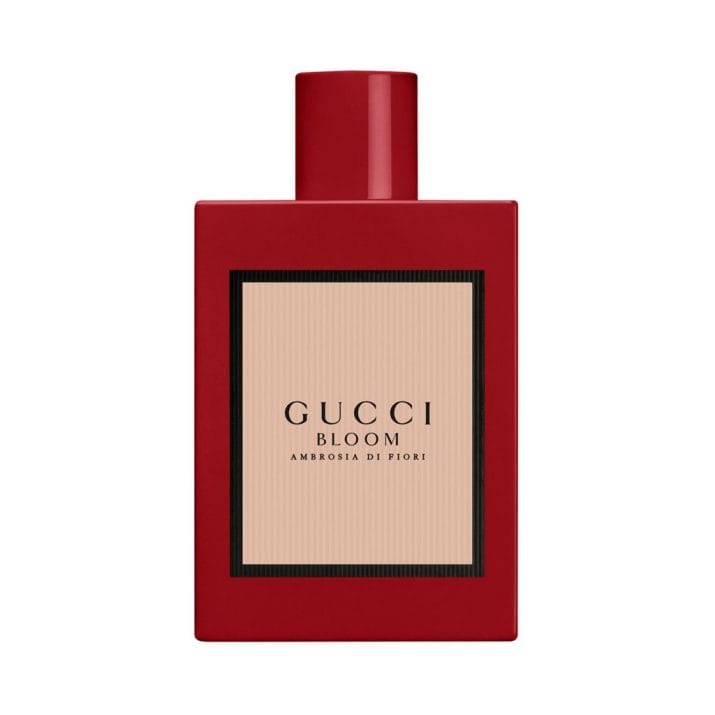 Akin to a floral garden from a Renaissance painting — Gucci Bloom's Ambrosia di Fiori alluring tuberose, sweet ylang-ylang, woodsy notes best identified with one's nose and interestingly, solar notes akin to crisp sunlight.
—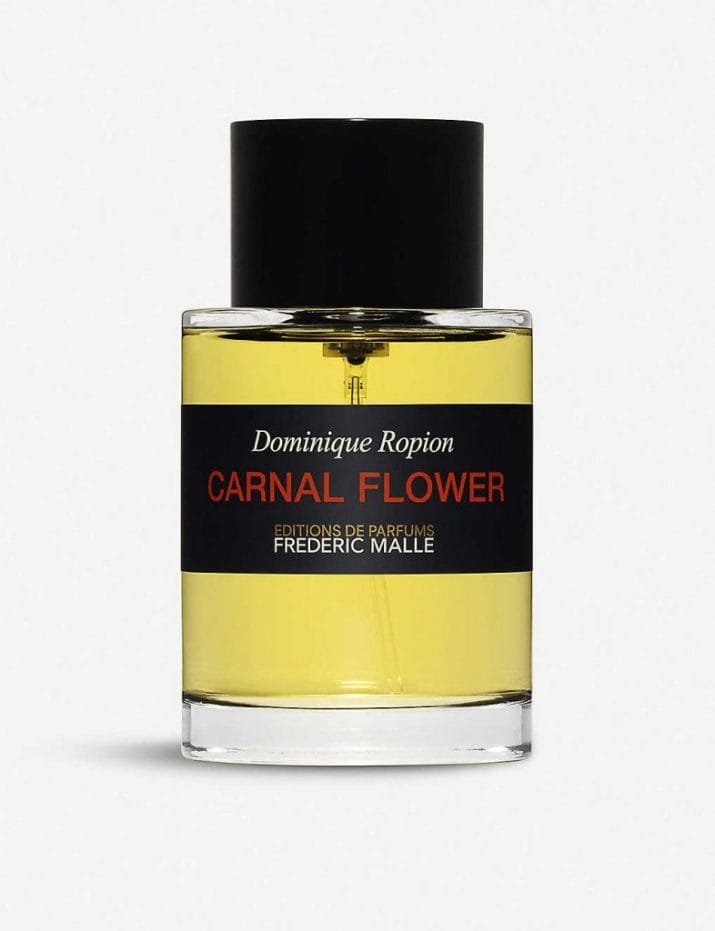 A tuberose fragrance beast of sensual tuberose, salicylates (a pheromone emitted by plants) and intoxicating jasmine, Carnal Flower by Frederic Malle swings between spicy animalic or milky sweetness.

—
Photography Jaya Khidir
Styling and Art Direction Izwan Abdullah
This story about tuberose fragrances first appeared in the February 2021 issue of Men's Folio Singapore.
---