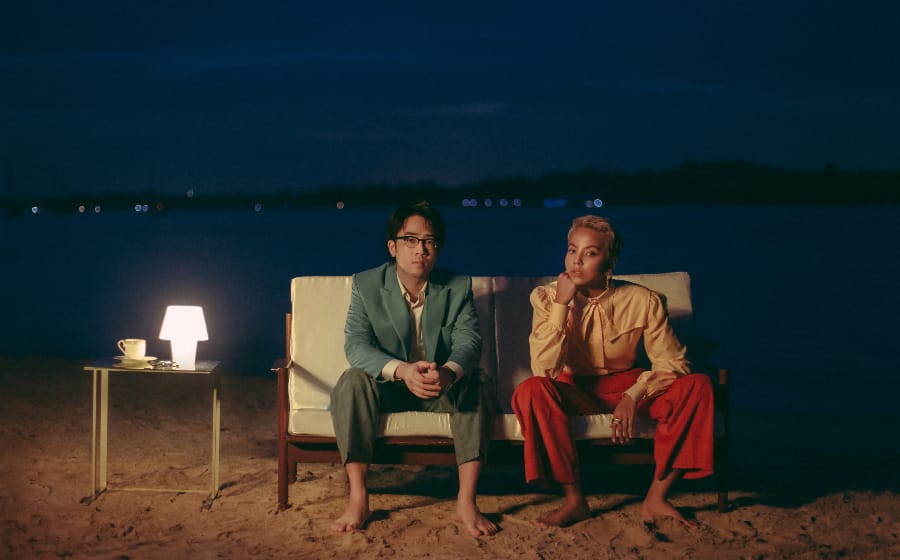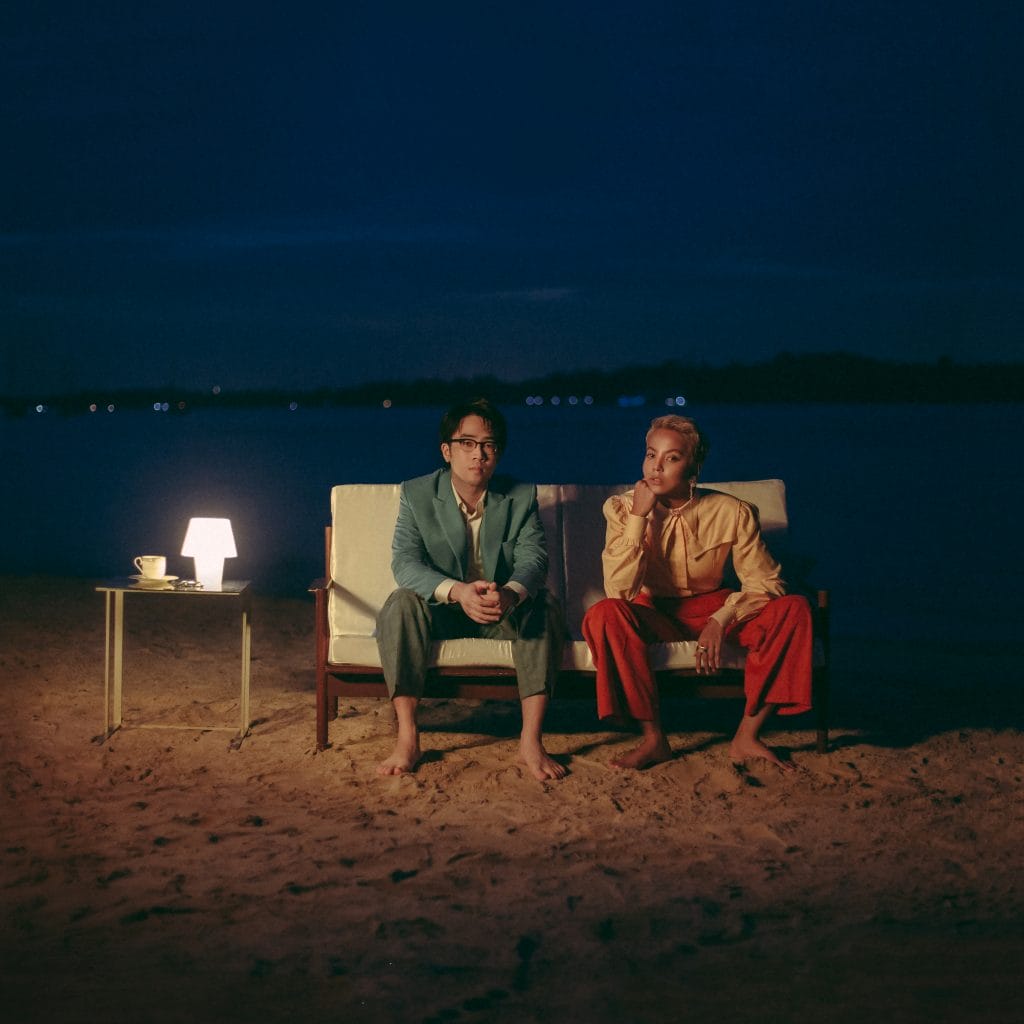 It's sonically lush (think of it like the sound of maple syrup being drizzled over a vintage oakwood table), it's sentimental but not in that annoying teenish-boppy way and it's reflective of how we view love today: this is the latest collaboration titled Won't You Come Around by Charlie Lim and Aisyah Aziz.
Here, we get the duo to take us through the song. One part the act of learning to trust in a relationship and the other, the patience to love oneself. Now that, is a powerful message in the big 20 of 21.
—
When it comes to deciding what was to be sung in English or Malay, how was it decided? Was it dependent on the poignancy of said lyrics?
Charlie Lim: I'd already written the main melody and the lyrics for my verse and the choruses, but felt like it would be better off as a duet…Aisyah immediately came to mind. I sent her the demo and she just filled in the blanks so effortlessly during our first studio session. There was close to no deliberation when she was writing her parts, it was just a matter of what felt natural at the time and we're glad it worked out the way it did.
Aisyah Aziz: When I heard the demo, I immediately felt that I had to sing it in Malay. Almost intuitively. I checked with Charlie to see if he was okay with it and he was cool with it. It felt organic to me, too.
—
View this post on Instagram

How about the modern R&B and gospel sound of Won't You Come Around then? Was there perhaps an artist that influenced the way the track was written?
Charlie Lim: Not really. Come to think of it, we never referenced anything during the entire songwriting or production process –which I think is really refreshing because you're not worried about emulating something or someone else. The arrangement is definitely rooted in more of a R&B/gospel tradition, mostly thanks to my frequent collaborator and bandmate Chok Kerong who helped with the original demo. While it did take a while for me to get the production right, the essence of the song was already set in stone early on, and it was just a matter of trial and error to get it to a place that felt sonically interesting and fresh, but still soulful.
Aisyah Aziz: I actually [laughs] enjoyed the arrangement a lot and it's all thanks to Kerong and Charlie for already working on the initial song. I basically just came in with vocals and harmonies.
—
What do the both of you enjoy about each other: sonically and companionship wise?
Charlie Lim: Aisyah is just such a joy to work with. Her free spirit and how she carries herself really reflects in the way she sings and performs; she's always just full of energy and passion. I've said this so many times but she's got one of the best voices of our generation so it's been such an honour working on a song with her. These last couple of weeks of media interviews have been fun just getting to hang out.
Aisyah Aziz: I really like Charlie's chill energy [laughs]. For some reason, even when I'm driving him back, I feel a sense of calmness. That's always nice especially when you go out and feel awkward with someone. With him, it's never awkward.
—
View this post on Instagram

How much of the song is rooted in real life?
Charlie Lim: Most of what I produce has to come from personal experience so I guess you could say so.
Aisyah Aziz: I think I'm gonna echo Charlie as well. I just started song writing but my process has been going back to whatever has happened to me and writing it from there.
—
What is self love to the both of you? Or better yet, fill in the blanks. Self love is ___.
Charlie Lim: Knowing yourself, what you need and when you need it.
Aisyah Aziz: Owning your truth.
—

Is there perhaps, an interesting story to tell behind the filming of the MV?
Charlie Lim: I guess ​Won't You Come Around ​lends itself to be interpreted as a love song, but our understanding of it really started turning more inwards throughout the filming of the video. The themes of self-love and self-discovery and going through our own individual journey became a lot stronger as we were working out the concept of the MV.
Aisyah Aziz: I had to learn how to swim prior to the shoot because I requested to Charlie that I wanted a scene in water. I realised after from the script that there was scene in the ocean and I learnt how to tread water at age 25.
—
What is next for the both of you?
Charlie Lim:   Just taking it one step at a time, given the current climate of things. I'm very fortunate to still be able to make the music I want to make, so I'll just keep doing that as long as I can.
Aisyah Aziz: I've got a couple of plans coming up but again, what 2020 has taught me is that we have to plan ahead but be flexible. Anything can happen at this point but I'm excited for this year. Hopefully, there's gonna be a new EP coming up and more collaborations. More happiness? Yes!
Stream Won't You Come Around by Charlie Lim and Aisyah Aziz today or click here to catch up with our February 2021 issue.
---