In 2008, at a roadside tapas bar in Sierra Nevada, Marc Hare found himself brooding over a pair of shoes worn by an older man and contemplating the changes he could make the man's footwear in order to make them more appealing. Coupling that introspective moment with his personal dissatisfaction for the offerings within the mens footwear market, Hare decided to take it upon himself to create shoes that were both wearable and stylish.
His determination resulted in widespread success throughout British department stores, Harrods and Selfridges, which led to the opening of the flagship Mr Hare boutique in 2012, located in London's Mayfair.
The brand has grown to call many fashion-forward celebrities its fans, and The Guardian has since touted Hare as one of the most important names in British menswear.
Hare sits down with Men's Folio for an exclusive interview to discuss the attributes of Mr Hare's fame.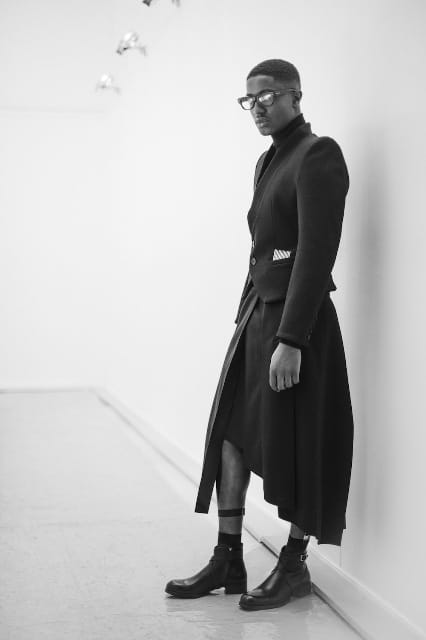 You set up the brand without any formal training in shoe design, what was going through your mind back then? I was thinking, "How hard can it be?" I was fired up and determined to have a completely new direction in life, and I decided shoes were going to be it. Looking back, it's quite hard to make great shoes and I think it's something you certainly can achieve over time, but a little blind naivety goes a very long way when you're starting out.
How does your background in PR and fashion marketing influence your perspective in shoe design? I understand the importance of catching people's attention, but I also know from experience that most of our customers don't want to make a brash statement. They want to make an elegant, suave statement that is lasting. I also learnt as a PR that no amount of coverage can make up for bad products, and the best PR is happy customers who tell other people and they become happy customers too. Everything else is smoke and mirrors and will one day be exposed as just that.
What qualities do Mr. Hare shoes bring to its wearer? If you wear Mr. Hare shoes, you're quite separate from the pack. My shoes bring elegance and/or mad flossing skills to any outfit. In my book it was always about having the standout killer shoe that no one else in the room had, individuality is what Mr. Hare is all about.
---