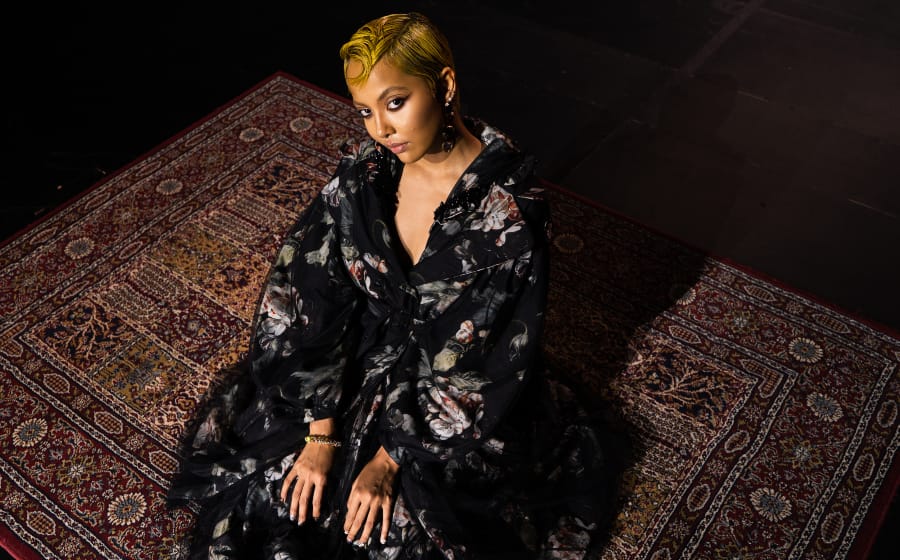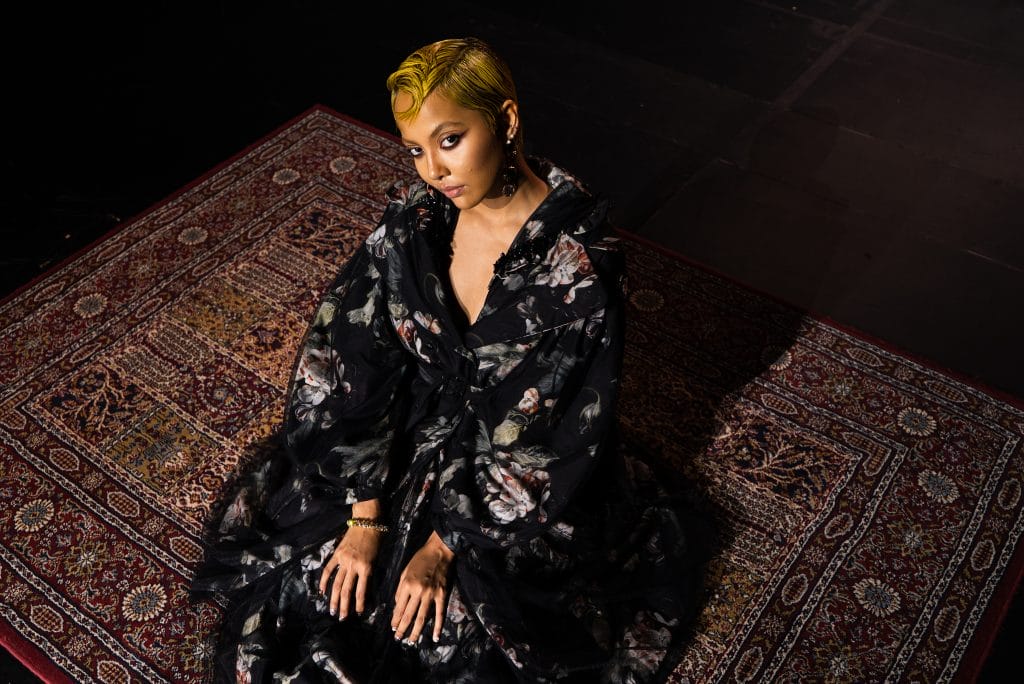 Here's a proposition: what if we told you that there was going to be a digital concert on Saturday, 22 November 2020 at 4 p.m.?
It's not just any digital concert that's akin to standing front row at a Nickelback concert (you know the ones…), it's one that actually has quality to it (#noshade) and a line-up of established and budding local performers (P.S.: it's filmed at MBS Theatre!!!).
Joining the stage of Majulah Live with her fellow co-stars (Estelle Fly! SMSBand! Jon Chua JX!) is Aisyah Aziz, also known as the soulful songbird. Here, we get her to talk about her experience frontlining Majulah Live and of course, what she's been up to since Akademi Fantasia.
—
Hi Aisyah, for those who strangely don't know you, can you introduce yourself?
I'm a Singaporean born-and-bred singer, newly turned songwriter and I like nuts.
—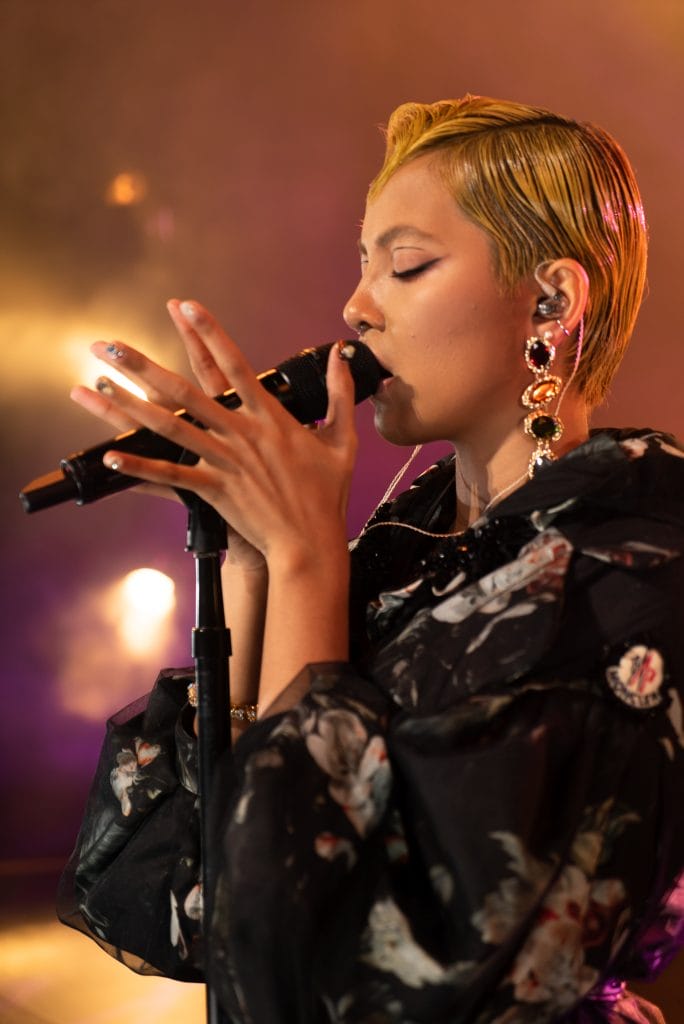 Is this your first time doing a digital concert?
I've done a couple of livestreams this year but Majulah Live is probably one of the bigger ones considering we're recording from the MBS Theatre and I'll be playing with a live band. It's been a sweet minute.
—
What lessons from previous ones have you brought to this one?
Well, it's mostly sound related. I've learnt to make sure everything in my ear is comfortable since we're recording it clean. Also to be warmed up proper because we'll be doing a couple of takes and we would need the same energy for the next couple of takes.

As a live performer, that feels a little odd, having to retake the same take but, it's nothing a good vocal warm up can't fix.
—
How has it been like working with your fellow performers? What have you learnt from them?
Having my backing vocalists Harun and Josh accompany me on stage vocally was a lot of fun. Backstage too, just through this gig I've learnt so much about vocal techniques and harmonies. I've always wanted to perform with live vocals and I'm glad we made it happen this time.
SMSband is just so cool lah and it's so great to have gotten acquainted with them.
—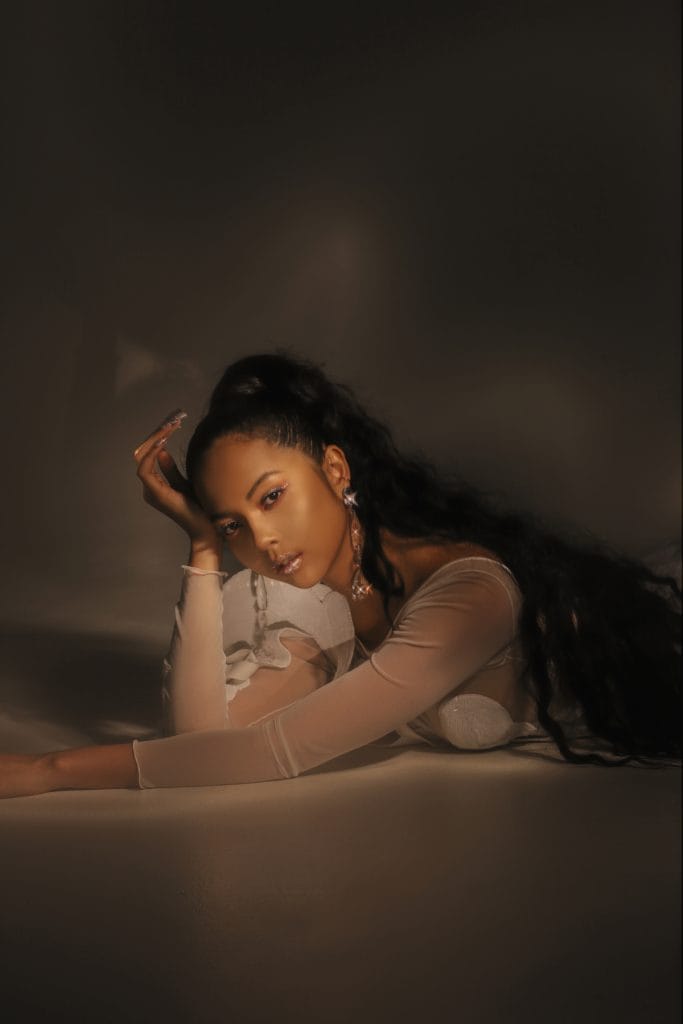 Photo Credit of Aisyah Aziz, Faiyaz.
Without really spoiling us, what is a segment you are most excited about?
A segment from my set or the whole show? For mine, I would think everything's exciting because ever since the release of Sugar, we haven't quite performed the EP live before!
If you're asking about the entire show it would be Fauxe's set! Fun fact: he produced the EP with me back in 2019 and I got to take a peek into his mind & his process. Gotta say man, that guy's pretty damn awesome!
—
What has life been like since you appeared in Akademi Fantasia?
I gotta say I'm the most comfortable and at peace with myself now, more than I've ever been. While many fear aging, I think it's alright. It's the only constant. You don't get younger. And I've made peace with it.

I see who I am and I'm learning a great deal about who she is. I guess it's the same with everyone else. We're all just constantly at work to find what feels good.
—
Do you perhaps feel like the term "Soulful Songbird" pigeon holes your sound? Would you be exploring a different one in the future?
I don't mind it. I think a soulful sound could be applied to any genre. And yes! I will be venturing into new sounds!
—
What do you hope for for the remainder of the year and 2021?
What this year has taught me is that you move better if you're flexible. In all sense of the word, if you're able to adjust to new conditions, you'll be fine. So, to flexibility!
Cop your tickets to catch Aisyah Aziz on MAJULAH LIVE here!
---