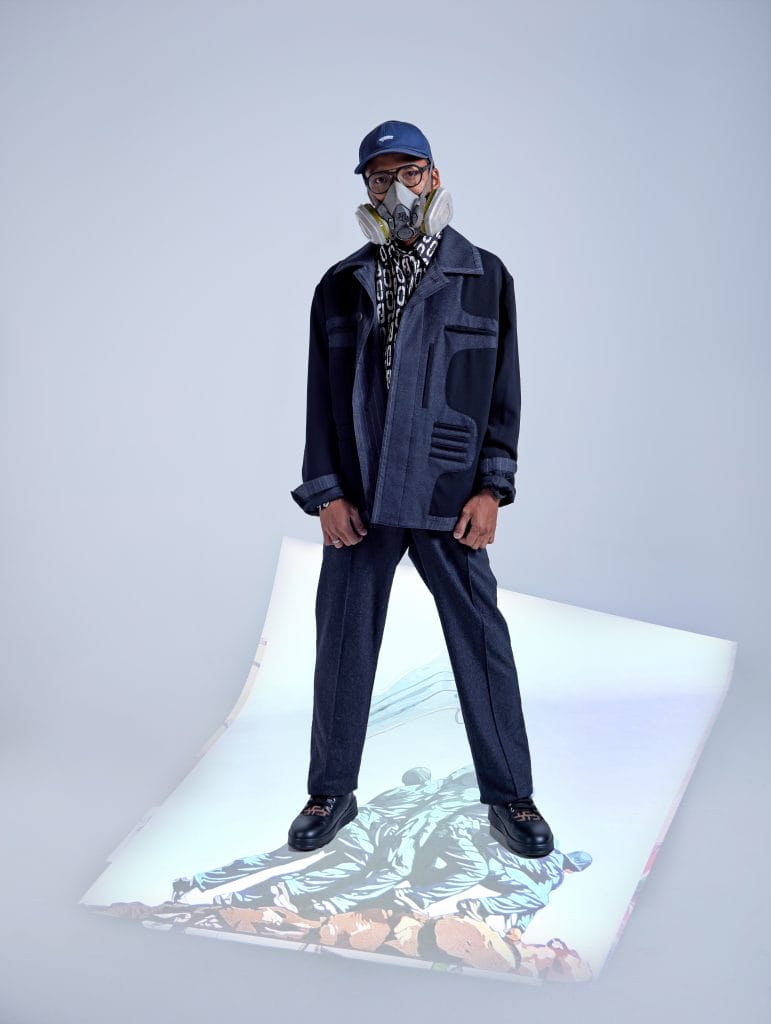 In the 1960s, legendary magazine editor Diana Vreeland coined the term — youthquake — to make sense of the cultural movement that inspired the music, pop culture and fashion of the times. In 2020, the word makes a comeback in the wake of youths rising up and defining their own narrative — including how each individual wants their voices heard.
Reclamation of power by the often-maligned millennial generation is not solely motivated by the energising of youths in politics ('Justice' was the Merriam-Webster word of the year in 2018 after all). It is in part owing to the rise of globalisation and social media — two sociopolitical factors working in tandem with the urgency of global concerns such as human rights, environmental issues ('Climate emergency' was the Oxford word of the year in 2019) and cultural diversity. Amidst these overflowing protests, technology has helped youths amplify their voices and garner greater mobility.
In the local setting where the economy is going through challenging times (perhaps even more so for the creative industry), there is a mass cancellation of events while independent grant applications are turned away in favour of creativity being used for commercial purposes.
These creatives stand out not only for the métier of excellence exhibited in their work, but also for their priorities that do not consider "hearts" and "likes" as necessary affirmations of success.
The joy in their work comes from banding with people who share a similar vision, the anti-establishment journey they are taking and needless to say, the writing of their own rules.
This is the story of Trase Oner aka the scenic artist by profession and a street artist by passion.
Trase Oner is wearing a Fendi Wool jacket, silk shirt, wool pants, and leather sneakers.
—
How did you start pursuing your love of graffiti art?
As a kid, I spent a lot of my time outdoors. I played all kinds of wheeled sports — from inline skates in my early teens to cycling and skateboarding in my mid teens. I first came across graffiti art while browsing through skateboard magazines and seeing the skate parks in the US littered with graffiti. I didn't know
what they were because back then the internet wasn't as accessible as it is now. A few years later, I found out what they were and I began sketching more than I was skating. Then, I started listening to hip hop and met some friends who were already into graffiti art, started hanging out together and forming crews.
Everything else just fell into place. I sold my soul to the spray can circa 1999.
—

Were you always artistically inclined as a child?
Not that I could recall. I couldn't draw very well, so my late mom taught me how to trace over pictures with tracing paper, and that was how I got my name Trase — as an homage to her.
She was an arts and language teacher, very crafty herself. I guess I inherited part of her creativity, but I only decided to use it in my later years.
—
Do you see yourself as a pioneer of graffiti art in Singapore?
Only others can decide if I am one or not, as there were others before me. I would say I belong to the generation of graffiti artists who changed the game here.

My crew and I did a lot of ground work to try pushing graffiti art into the limelight back then — being one of the first to do showcases and introduce graffiti workshops to schools. Then, we started working with government bodies like National Youth Council and National Arts Council, eventually earning opportunities to exhibit graffiti in places like The Substation, The Esplanade and Singapore Art Museum. Crazy thing to do, considering how graffiti was seen as a rebellious art form back then.
—
Is there a recurring message across all yours work?
It has always been about intervention. My mural works are mostly site specific and sort of respond to the spaces they are painted in. My canvas works alters perceptions with the use of a juxtaposition of images.
—
What would be your dream backdrop to paint on?
I'd love to try work on a huge ship or an aeroplane. Trains are too common for graffiti art.
—

Is there a topic you would like to tackle with your future work?
Maybe I will do a commentary on how this pandemic has altered practically everyone's lives — from our daily practices to travels, and even how we interact and socialise with one another.
—
Your work seem to reflect the times when they were done, is this of importance to you?
I actually have a bad memory, so painting works that are of social commentary or current affairs is a way for me to record history and create my own memory of a particular event.
—
Photography Eugene Lee
Art Direction Izwan Abdullah
Styling & Text Bryan Goh
Styling Assistant Manfred Lu
Makeup and Grooming Sha Shamsi using Dior Beauty
Hair Christvian Goh using KEVIN.MURPHY
This story about Trase Oner first appeared in our November 2020 issue. 
---