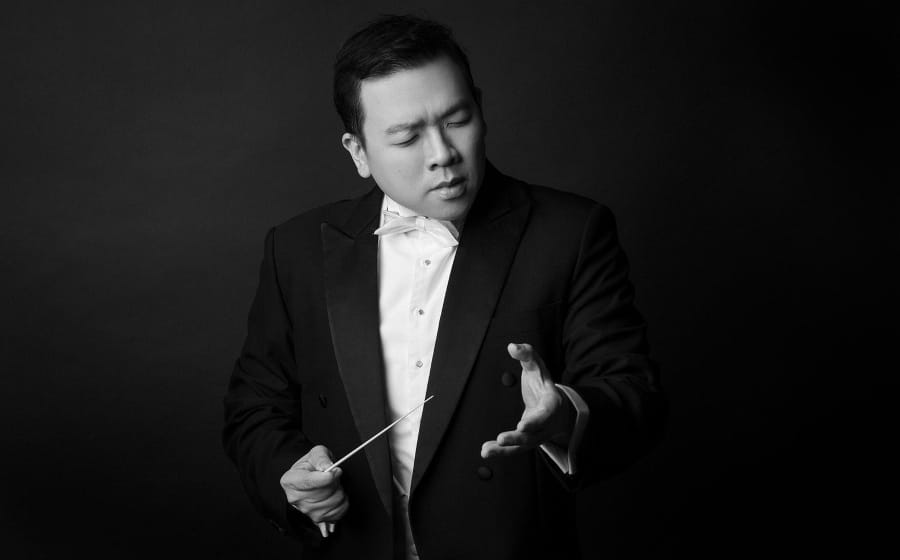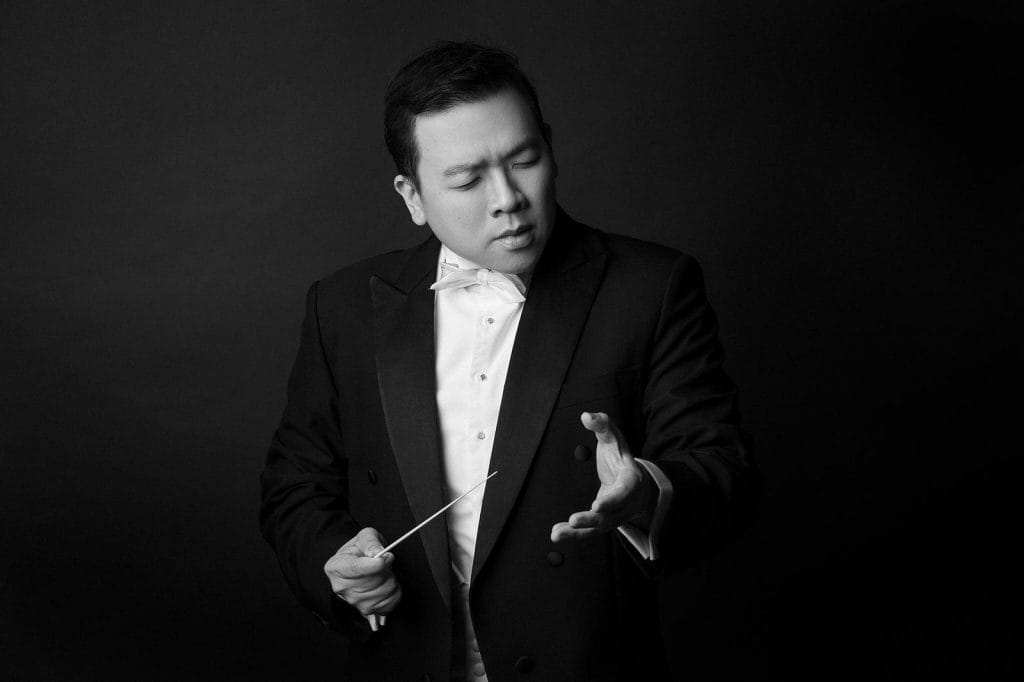 The adventure of becoming a music conductor in Singapore has been nothing short of a journey. My experience growing into the conductor that I am today took perseverance and patience. With more than 20 years of conducting experience, I have experienced more than I could ever dream of.
Growing up in a household with no musical background (except the occasional karaoke sessions), I was probably the typical Asian kid who was made to learn the piano for some bizarre reasons.
I have always been amused and mystified as to why so many Asian parents like to make their child learn music, but become petrified when their child tells them that they want to pursue a career in music one day.
View this post on Instagram

Fortunately, I got to dive deeper into the musical world in high school as I became the student conductor of my school's military band. The band would play the national anthem and school song every monday morning, but was known for not being the best unfortunately.
Not to mention, classmates then would often draw parallels with the visiting funeral bands that would visit the cemetery right next to the school. Despite the snickering from my classmates, I knew that I could perhaps do something to change the situation.
I thought there had to be a way to fix the music. From there, I took on the conductor role and worked hard to transform the band. It took much trial and error, but over time, the group started to strengthen. The many hours put into working together and keeping at it, our talent as a group started to grow. Before long, I could hear the snicking from my classmates start to change. The comments turned positive over time. I watched as the band flourished and my passion for conducting grew.
Then, the time came to pick a viable job source. With the societal pressure of an unknowing future and the kind advice from friends and family, I chose the Business School at the National University of Singapore.
Upon finishing my bachelor's degree and joining the workforce, I found a full-time job that allowed me to teach and conduct part-time.
The biggest change in my career was when I joined the Orchestra Management Department at the Singapore Symphony Orchestra.
The altering moments were getting to experience different conductors every week. Being around them and learning from their triumphs and mistakes was a life-changing experience. Learning from and watching these various conductors greatly shaped my work as it guided me to become the conductor I am today.
View this post on Instagram

Back in university, I would often wonder while teaching others, if I could make a living from pursuing this career. As I tutored, I wondered if I could overcome the obstacles and provide for my future family. Later, as I watched and learned from all types of conductors, my confidence in my own talent strengthened.
10 years went by and at 30 years old, I knew that I wanted to take the plunge and follow my own lead. I decided to take the leap and change from part-time conducting to full-time.
I watched the dos and dont's of conducting over those years learning from the conductors, which helped me cultivate the kind of conductor I wanted myself to be — I could execute what I learned in a way that helped my musicians flourish.
For any performer, constant self-doubt about one's worthiness was also something I constantly dealt with. Over time, one would learn that hearing or reading negative comments as an artist, is part of the growing process and they need to be taken positively and with humility.
One of the most pivotal learning experiences was comprehended when I did my Masters of Music at the Yong Siew Toh Conservatory of Music.
View this post on Instagram

For every student and musician that I had the opportunity to work with, I treat it as a great opportunity to collaborate and create great musical moments together. In fact, every work that I rehearse with my respective groups creates numerous memories of a journey that we had gone through together regardless of the size and difficulty of the work.
Whenever I revisit a work or a recording that was previously done, the images of the musicians' faces, jokes during rehearsals and tears during difficult times will always come flooding back in an emotional wave.
Alongside conducting orchestras and wind bands, I went on to work with other various ensembles. After an eye-opening experience conducting a cross-cultural collaboration — now known as the Asian Cultural Symphony Orchestra — I discovered it was connecting to different cultural musical talents around the world that fulfilled me.
With constant learning and gain from each program and event, I continue to grow and share my knowledge with students and other musicians who surround me. The connections and experiences I have built have been incredibly fulfilling and I hope to carry on.
View this post on Instagram
With the world in its current state of the unknown, it can be interesting to see how the future of the orchestra or wind band will unfold. There could be a new way to see symphonies moving forward.
Perhaps, this may mean diving further into online performances — sharing the beautiful music across the many platforms of the internet. We could also be seeing only outdoor concerts where the audience and musicians will need to stay a certain distance apart.
Although there is still magic in hearing the music being performed live — letting the sound made by the notes and timbres of instruments engulf you. This might also mean smaller venues where listeners could enjoy a more intimate experience.
My mind wanders to possibilities where the stage would be blocked by large barriers. The reality of a new normal of what the future of the orchestra will entail raises questions for many. Nonetheless, we will persevere and continue to pursue any opportunities that could showcase the beautiful work of the many wonderfully-talented musicians that we have, not just in Singapore, but all around us.
As long as there is the fierce passion burning in our hearts, the opportunities will remain far greater than we know.
Adrian Chiang currently leads and conducts 10 symphonic groups (encompassing community and educational institutes); is the President of the National Instructors & Coaches Association (NICA) and the Band Directors' Association (Singapore); and is the General Manager of Resound Collective, a Singapore-based professional chamber orchestra.
This story first appeared in the October 2020 issue of Men's Folio Singapore. 
---