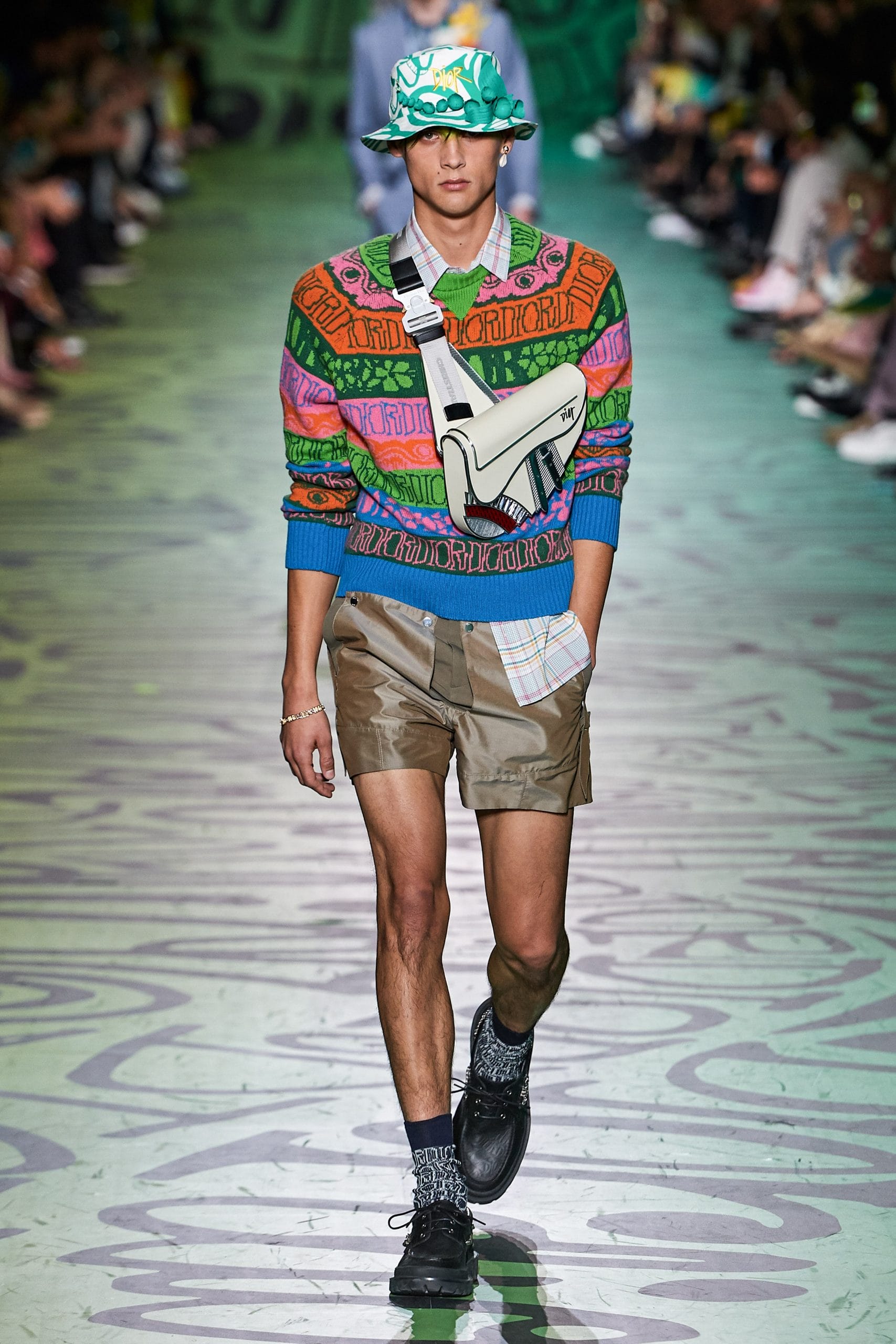 Pictured Above: Dior Men's Take On The Cozy Knitted Sweater
Male fashion followers have never had it so good. A boom in collaborations, capsule collections dedicated to male-centric lifestyles, and fluid visions that bends rules of gender identities. What was once a strictly womenswear characteristic has now come to pass. Much of the industry's excitement and newness is now coming from menswear.
__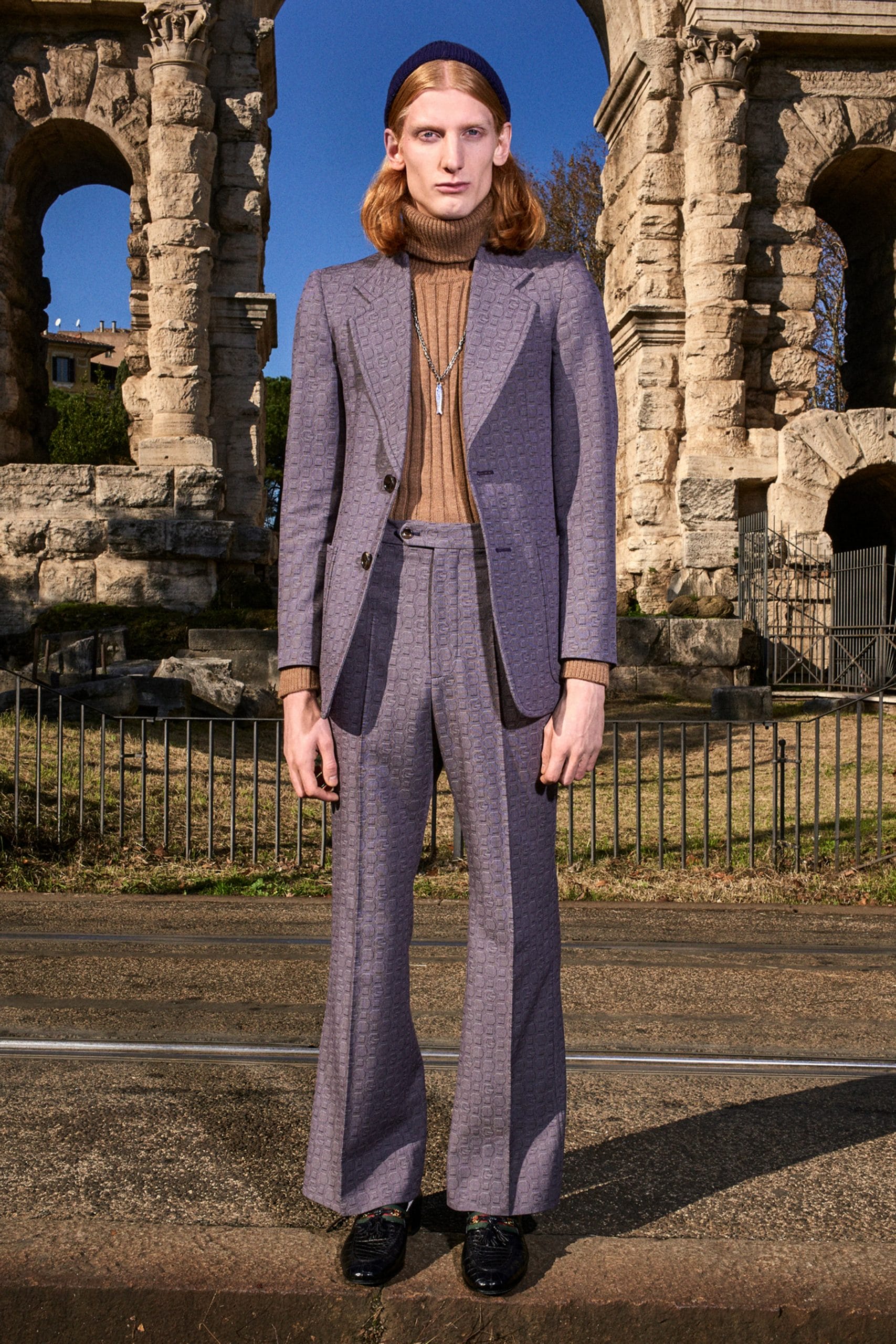 Gucci's old-school tailoring that would impress even your grandparents.
As each menswear season continue to surprise us with its enhanced theatrics and ambition for grandeur, pre-collections have also entered the men's market in an attempt to align its goals and to maintain its status as an important focus for fashion.
We were always told this day would come. We just weren't told it would reach this far.
__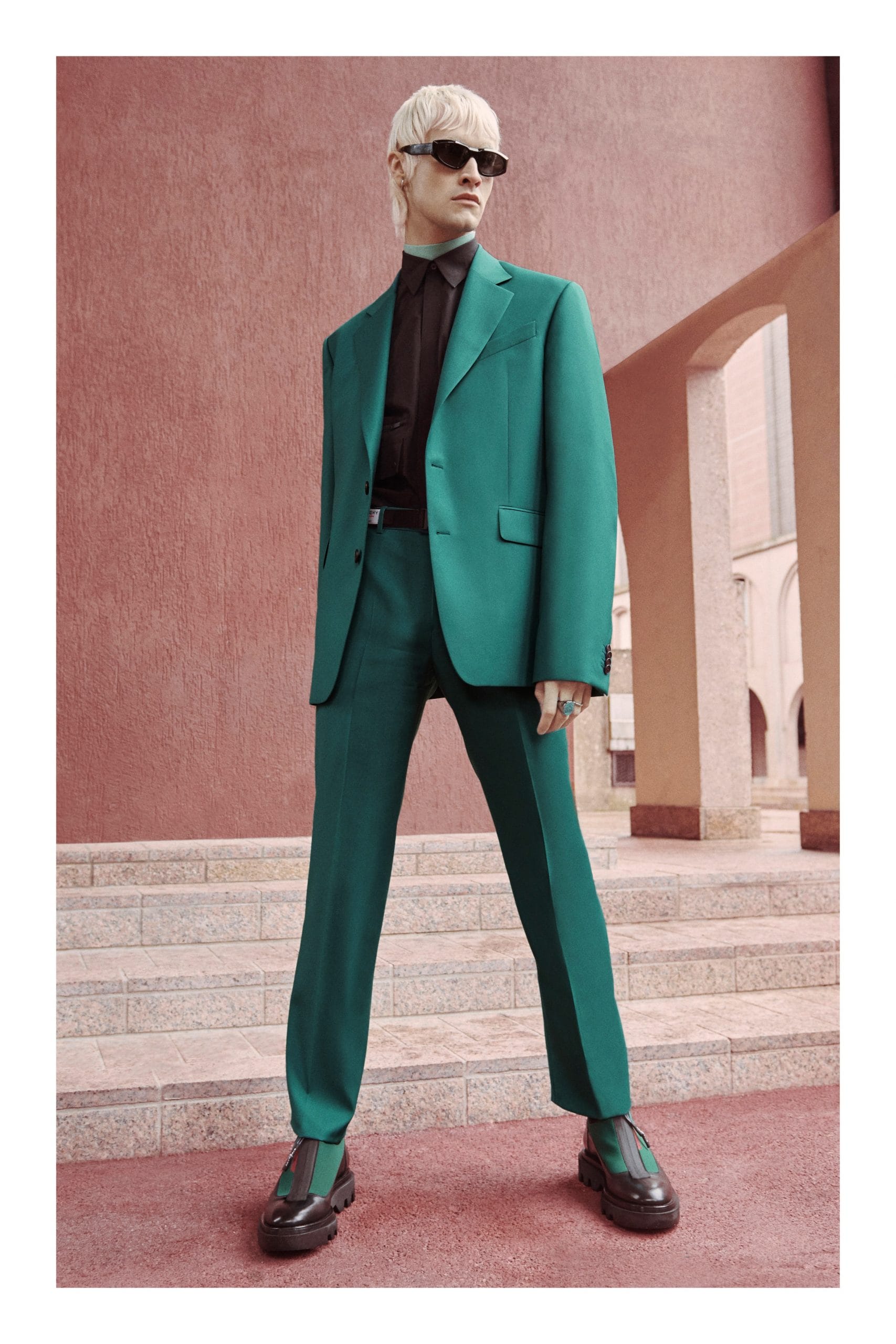 Givenchy's formalwear that outsmarts even uniforms.
If you often subscribe to fashion, you would notice the common misconception of Pre-Collections. Designed as an early extension between the larger and heavily focused Spring/Summer and Fall/Winter seasons, the Pre-Collections were once regarded as the "holiday specials" of fashion — with it gracefully sitting during the summer and winter holidays of the western continents.
Thus, it's often more relaxed and wearable identity has challenged it to appear as the sibling that gets the least amount of attention.
__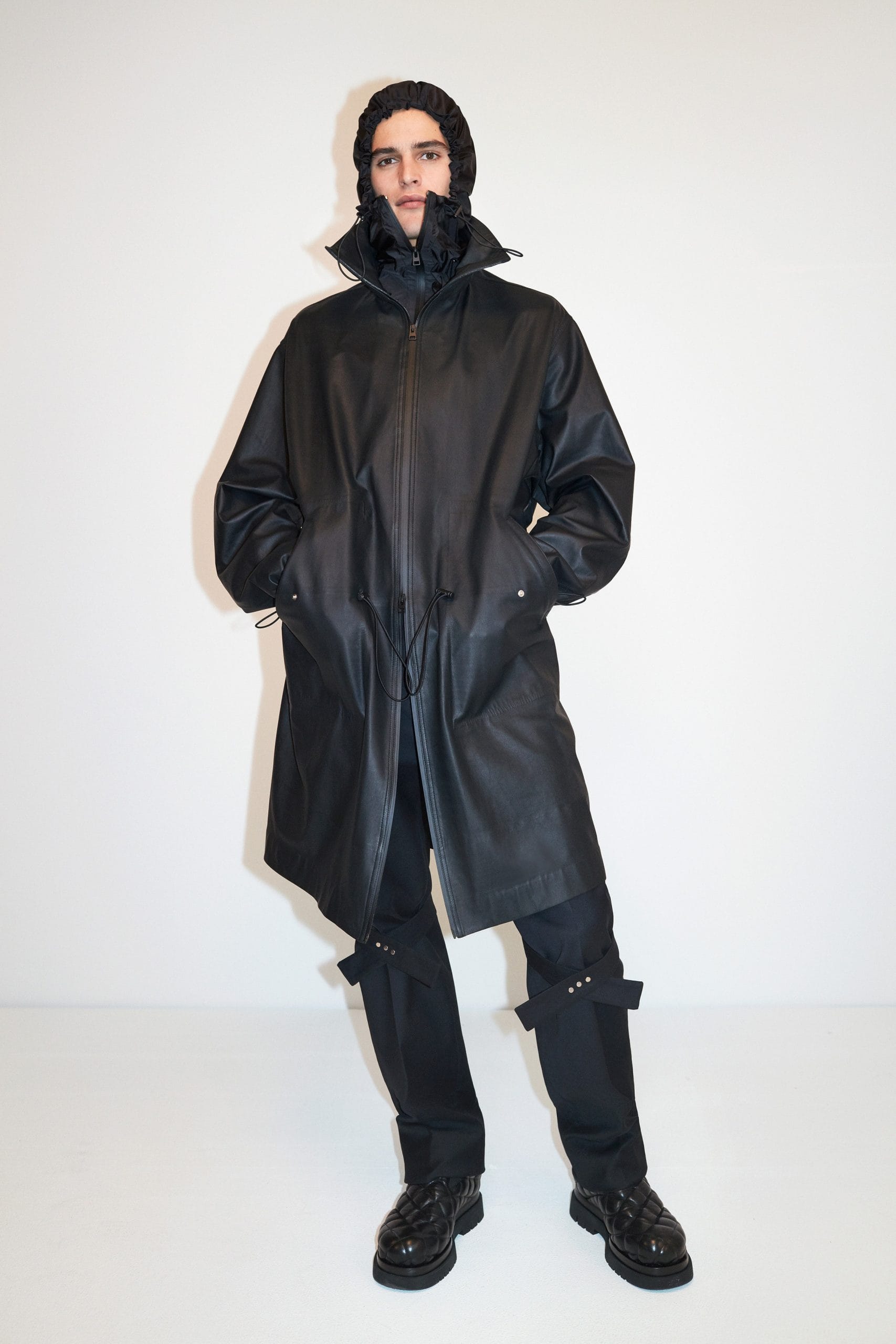 Bottega Veneta's timelessness; selected pieces are now available on their new shopping site.
Has that been applied to menswear? Apparently not. This season, we've seen designers such as Virgil Abloh and Clare Waight Keller use the Pre-Collection to create a forum for exhibiting fresh designs with an engaging utopia of reworked basics. Bland tailoring is remixed with street styles to look out-of-this-world and accessories that were once focused on the holiday remains locked on the streets.
__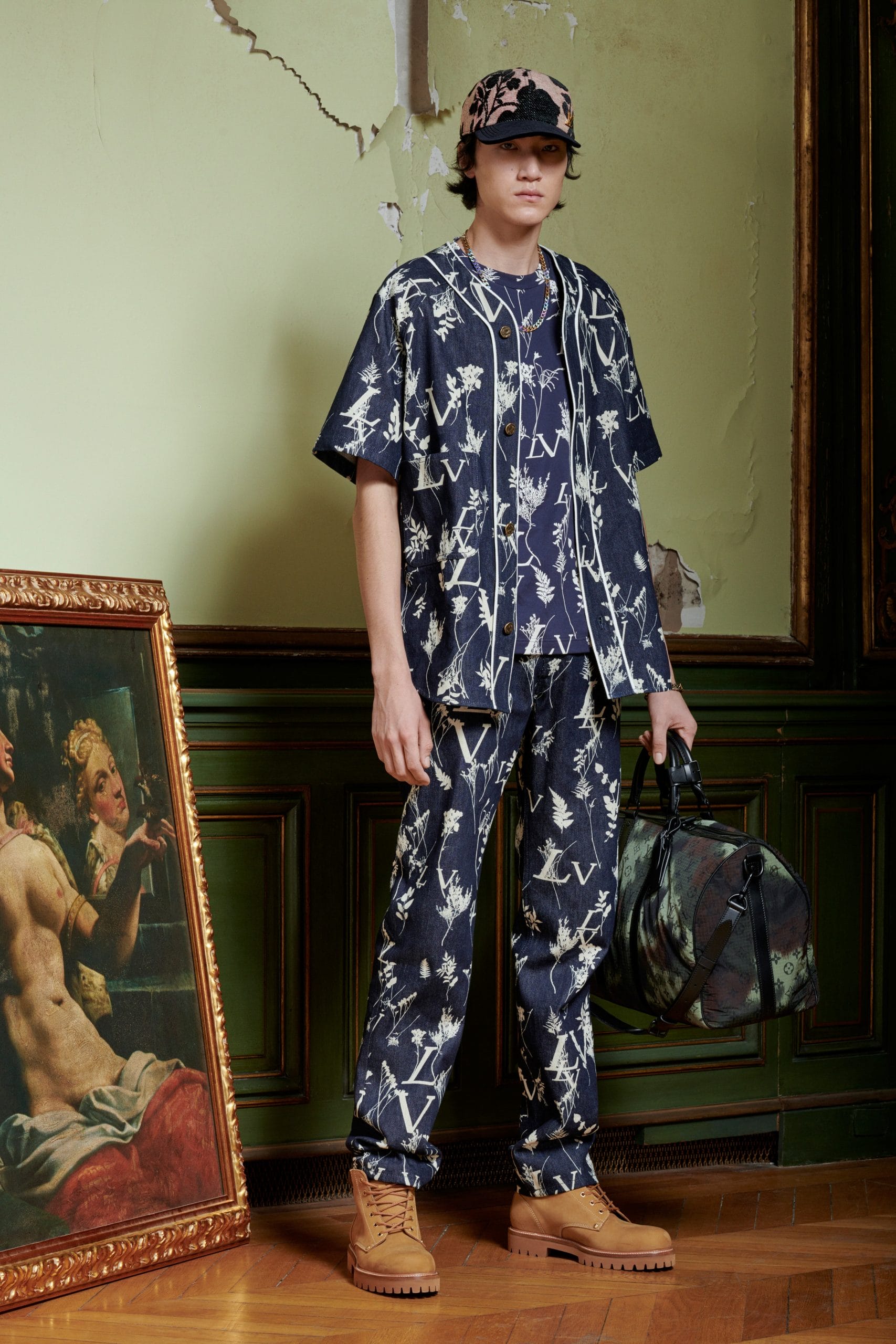 Louis Vuitton's take on printed basics. The "leaves" collection is now available for purchase on their e-commerce site.
It also acts as a recap of the best of the seasons so far, without ignoring the desires of its consumers by being unaccessible. If anything, these Pre-Collections serve as a reminder of the symbiotic relationship of the designer and the consumer — one cannot survive without the other.
That is why brands often regard the Pre-Collections as an opportunity to reach out to a target audience that are simply looking for fashion that is fuss-free.
__
And they're listening. For Pre-Fall '20, this fixation with elevating basics is ever more apparent and it lies within a spectrum that would impress without discomforting. Tales of the holiday remains but is now defined by streetwear codes of the highest regard, as seen with Dior Men's collaboration with Shawn Stussy for its Miami-focused collection.
Humble visions of revisiting the essentials of menswear also take flight with Louis Vuitton and Gucci's take on formalwear and suiting. For others, they have taken the "greatest hits" route with a focus on simplifying  designs that has been trending from the past seasons.
__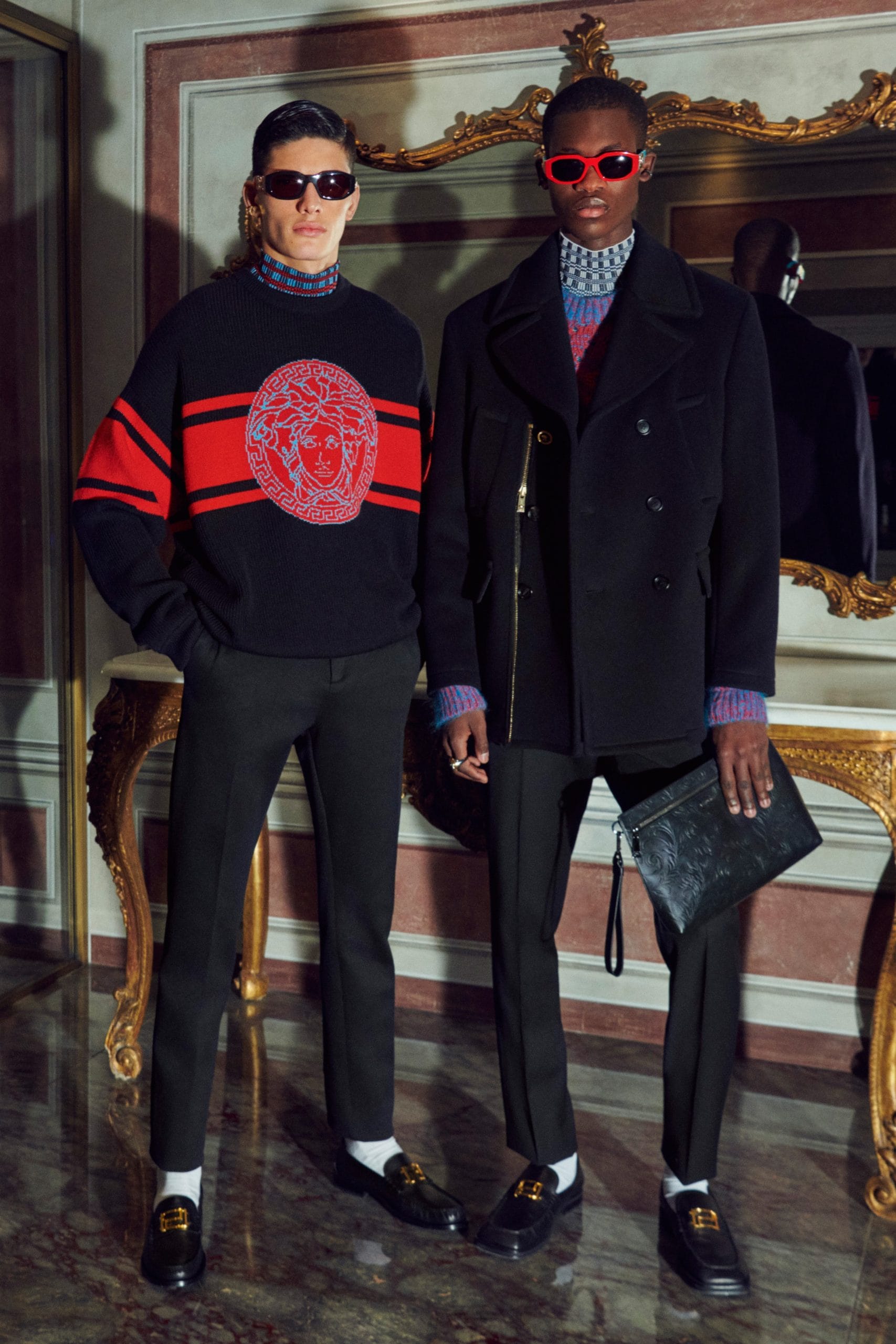 Versace's essential glamour. 
Theses are ambitions of what menswear could do, and one that we hope would continue to take flight for the next few seasons, even if news of the sooner-than-expected end of Pre-Collections continue to circle around the news. So, take this opportunity to get a piece that might one day become an archival piece worth mentioning to the next generation. 
After all, fashion tells the tale of a generation. Let this be the tale of the best moments in menswear.
---