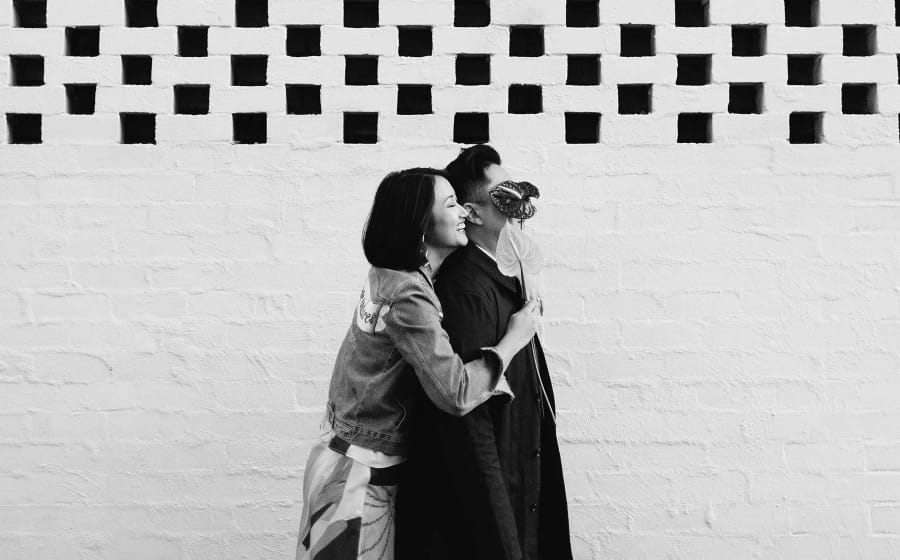 Some like it sideways, on the bed, in public places, or even sitting opposite a date. Whatever one's preference, love finds a way. In case the reader gets the wrong idea, I meant dating – specifically online dating. Online dating was not easy for my wife nor me. Coming from very traditional Christian families, online dating was something we hardly spoke about with our parents or our church friends.
Furthermore, the experience of having many possible dates offered in an application from the comfort of my phone was particularly unsettling. It made life more efficient – yet suddenly, life partners became more disposable than ever. Viewing of potential dates became akin to viewing items on a carousel – one could swipe, read a little description, see more photos, and if he was interested, send a wink.
The romantic experience of dating starts by being very consumeristic in nature, then a whole load of flirting by text follows. In all honesty, it takes a lot of effort, and when the other party finally decides to meet; it might turn out to be vastly different from what is expected.
If one does meet a prospective date, then he starts experiencing the modern phenomenon of FOMO (fear of missing out) – that weird, lingering feeling that there is always someone better out there.
—
The Right Fit
Barry Schwartz, a sociologist, once explained this FOMO feeling of while the usual assumption is that more choices should give one more chances of finding the best life partner, it somehow always ends up being the opposite. With more choices, one's expectations go up – said person looks for the perfect fit, and even if he lands a relatively good one, he tends to engage in comparison and then starts feeling regret or that he has made the choice too early. Small imperfections become enlarged, and by the end of the cycle, only perfection is accepted. This probably explains some of the lingering feelings we both experienced.
It is somewhat like having hundreds of shows on HBO at our disposal, and we constantly flip channels, even when the season finale of Game of Thrones is currently airing. At the back of our mind, we end up always looking for the next better thing or the next upgrade. After
a while, we grow tired of consumeristic relationships because what we wanted all along were the "old-fashioned ones".
In our case, love did not happen immediately. Dawn and I met at an industry social event, seated opposite each other. I was going on about how her purple hair matched the radioactive (purple) cauliflower being served for appetisers. We clicked from the first moment, but we did not start dating because I was talking to this girl online.
I started calling Dawn often for dating advice – which was funny – because I asked her months later why she friend-zoned me. Things went awry with my online date when I found out I was the other guy. Dawn became my shoulder to cry on and in a drunken stupor on my "Eat Pray Love" journey to New York City, I wrote her a postcard – little breadcrumbs of intent that led to our eventual turnaround. I told her she was very special, but I was not done grieving.
—
Minor Miracles
We did not make this easy on ourselves. When I got back from NYC, Dawn tried to set me up with her friend, I repaid the favour, and we ended up on a double date. Looking back, I think we were quite intent on creating our own Channel 8 mini-series. What was the best decision of both our lives nearly did not happen. It took one long night – before one's thoughts go "there", we did not go "there".
We started with dinner with friends, followed by a second dinner and an epic clubbing experience at Kilo lounge with PLACES + FACES. It was in my car after that I popped the question; Dawn said she would think about it, and then we went back to our conservative dating rituals of praying, seeking parental approval, and speaking to our church leaders.
We started dating a month later, signed up for pre-marriage courses two months after, and got married within the same year of dating. I guess that is modern love – in our humdrum existence, sometimes life throws you a lifeline, and when it does, you put a ring on it.
We recently celebrated the birth of our first baby. Fittingly modern love- appropriate, our first baby was a business. Our parents had to wait a little longer, but I think they will agree that our coming together was a minor miracle indeed.
Jason Song is the co-founder and managing director of multi-disciplinary design consultancy ACRE.
---