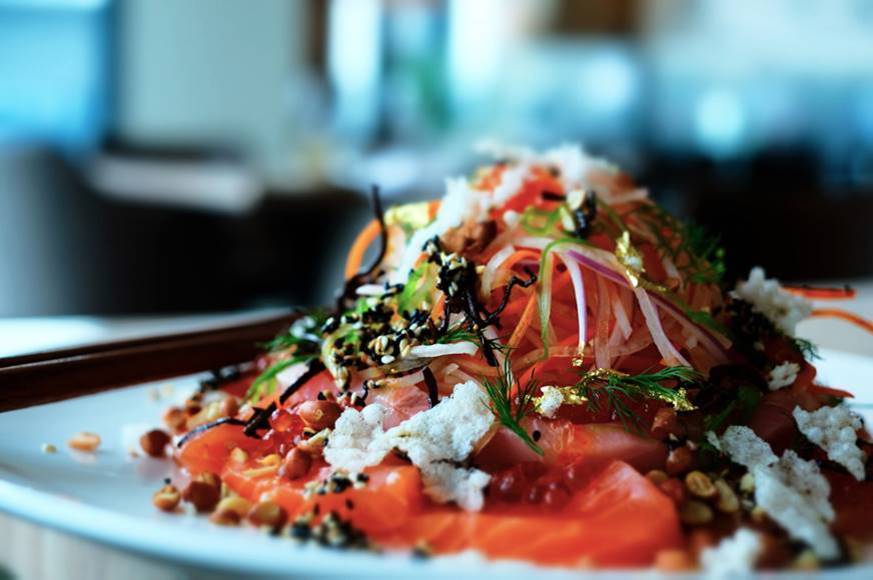 What exactly is it about Chinese New Year that brings out the worst in us? Is it a heightened proclivity for sinning (AKA feasting), gambling and binge drinking or is it turning into a grumpier versions of ourselves because "boy ah, you gained weight ah?" Well, we can't exactly tell you the nasty thoughts we have in our head when it comes to clapbacks but we can certainly tell you where to dine.
Here, nine restaurants with Chinese New Year menus for every kind of dietary requirement or neurosis (in case your family is a set of humans who go "anything").
Pictured Above: The Simple Set — Artemis Grill and Sky Bar
Artemis Grill is introducing fine dining Lo Hei for Chinese New Year, mixing the modern with the traditional with their Yusheng Prosperity Toss which includes a base of Hamachi, Salmon and Ikura Caviar, tossed in pickled Wakame, Red Cabbage, Carrot, Sesame, Peanut, Daikon Radish and Tapioca crackers, topped with gold leaf.
The Dates: 13 January to 13 February with a restaurant closure from 24 to 27 February.
The Prices: Set at $58+ for 3-4 people, $98+ for 5-7 people, and $148 for 8-10 people.
Artemis Grill and Sky Bar is located at 138 Market St, #40-01 CapitaGreen, Singapore 048946.
—
The Thai Take on Chinese New Year — Blue Jasmine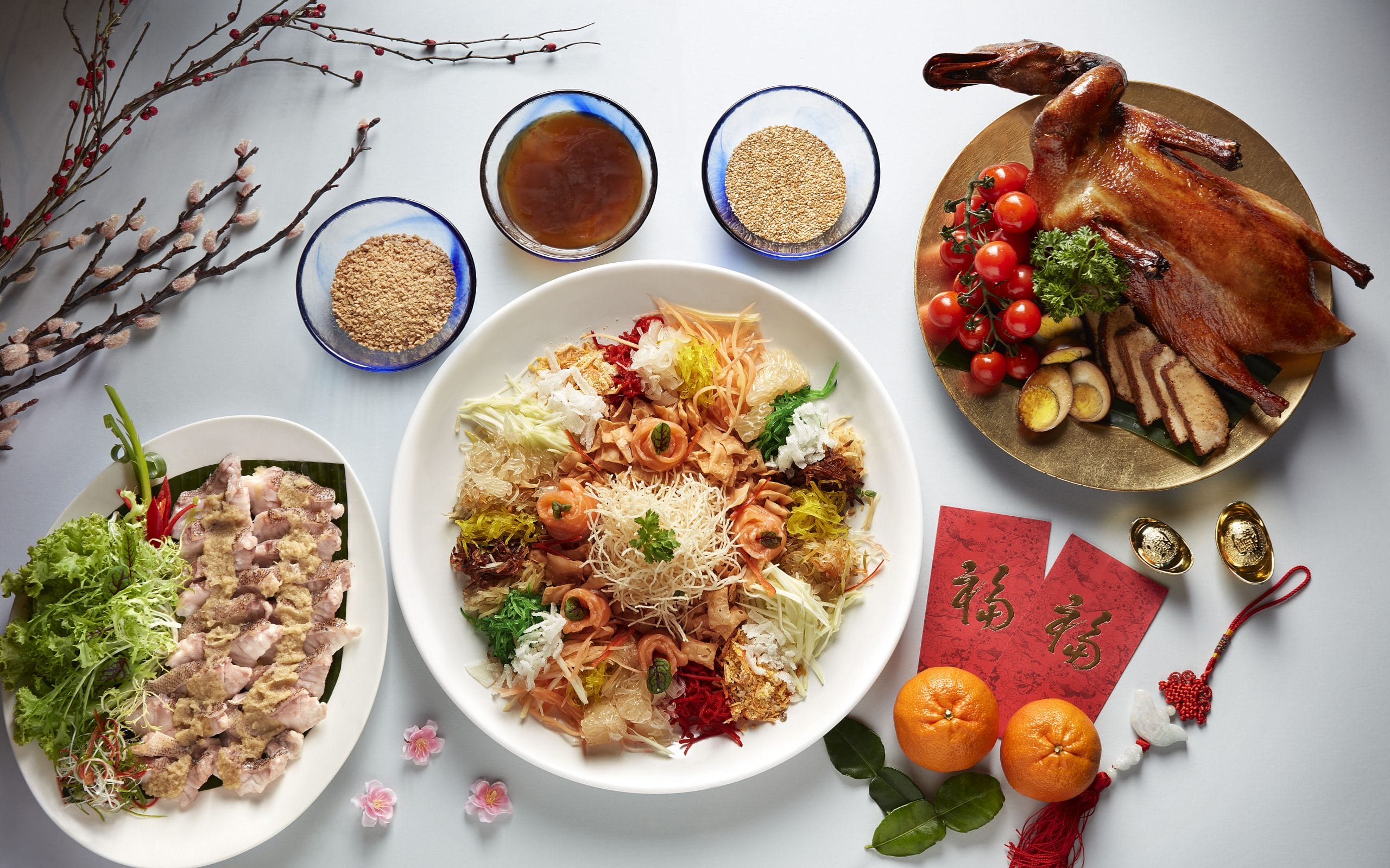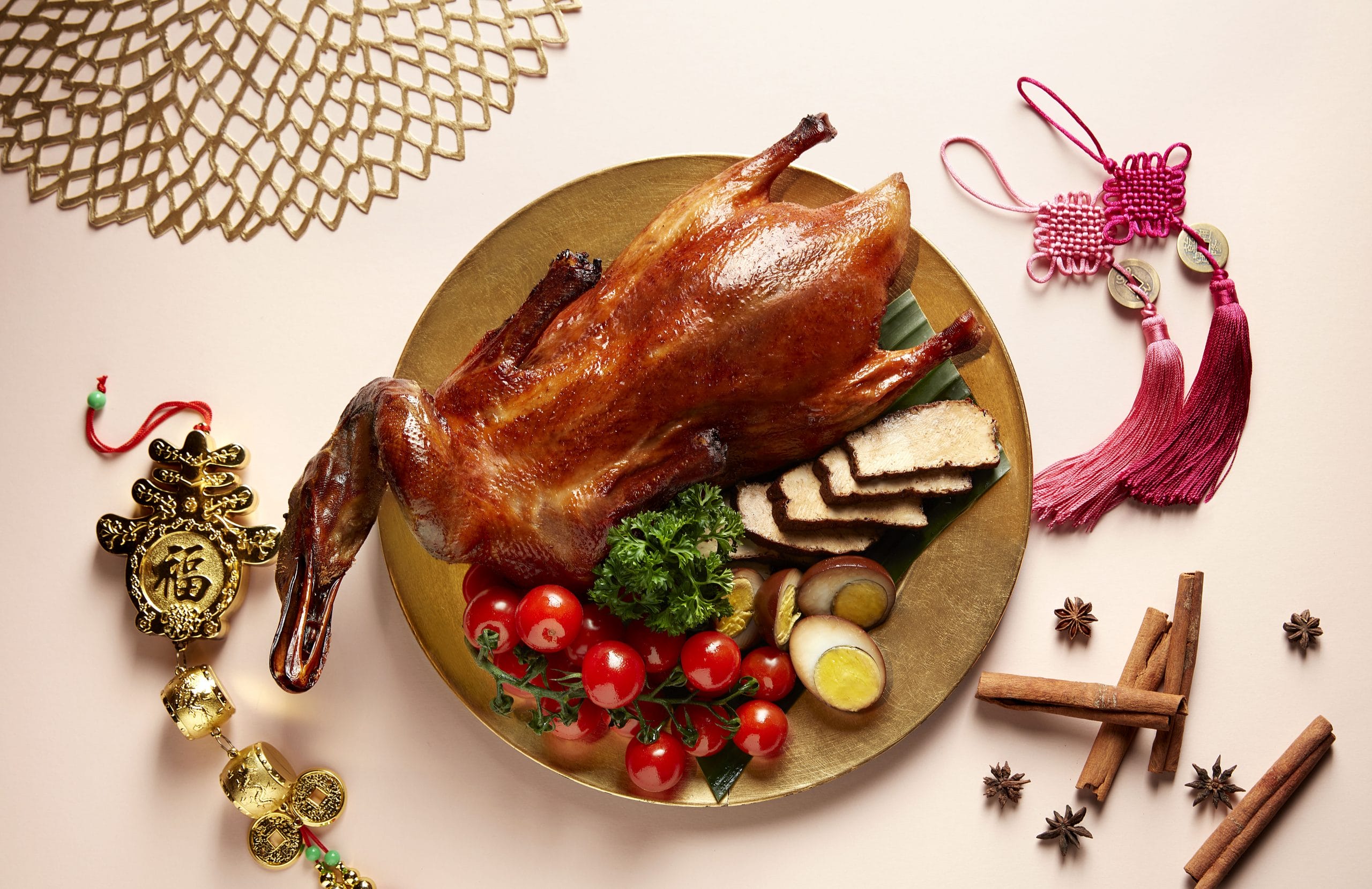 Blue Jasmine is holding a Chinese New Year Eve Reunion Dinner Buffet to start off the new zodiac cycle. The meal begins with a Lo Hei platter with a Thai twist, their Thai Chin Yu Sheng features slices of silky Salmon Gravlax on a bed of vegetables and fruit including the quintessential Thai Green Mango and Papaya, and is even available for takeaway until 8 February.
After that, the buffet begins with a selection ranging from Prawn & Melon Salad to Poached Chicken Salad, and Smashed Cucumber Salad with Seafood. It'll be an easy and warm segue into the mains that include Steamed Grouper, Claypot Rice and Spice Braised Duck, before finishing off with sweets like Mango Sticky Rice, Almond Bean Curd and a Mandarin Orange.
The Dates: 24 January from 6:30pm to 10pm.
The Prices: $58+ per adult and $29+ per child (6-12 years old). There is also a wine promotion of $38+ per bottle of house pour.
Blue Jasmine is located at 10 Farrer Park Station Road Level 5 Park Hotel, Farrer Park, Singapore 217564.
—
The Big, Big Buffet — Carousel at Royal Plaza on Scotts.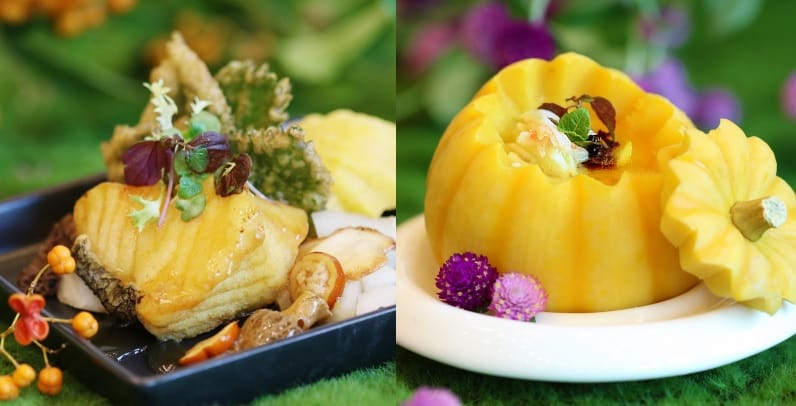 Carousel is ushering in the Year of the Rat with a Wonderland Prosperity Yusheng. The Yusheng features ingredients like Ground Pistachio, Pomelo, Strawberries, Namsui Pear, shredded Green and White Radish, and hydroponic salad, with the occasional cheese popcorn sneaked in.
The buffet also features highlights like Baked Halibut Filet made from herbs such as Tangui, Yu Zhu, and Wolfberries, and Creamy Pumpkin Soup, made from pumpkins imported from Nanjing.
The Dates: The Yusheng sets are available from 20 January to 8 February.
The Price: The Wonderland Prosperity Yusheng is priced at $158 for a small set made for 4-6 people, and $188 for a large set made for 8-10 people.
Carousel is located at 25 Scotts Rd, Royal Plaza, Singapore 228220.
—
The Classic Yusheng — Candlenut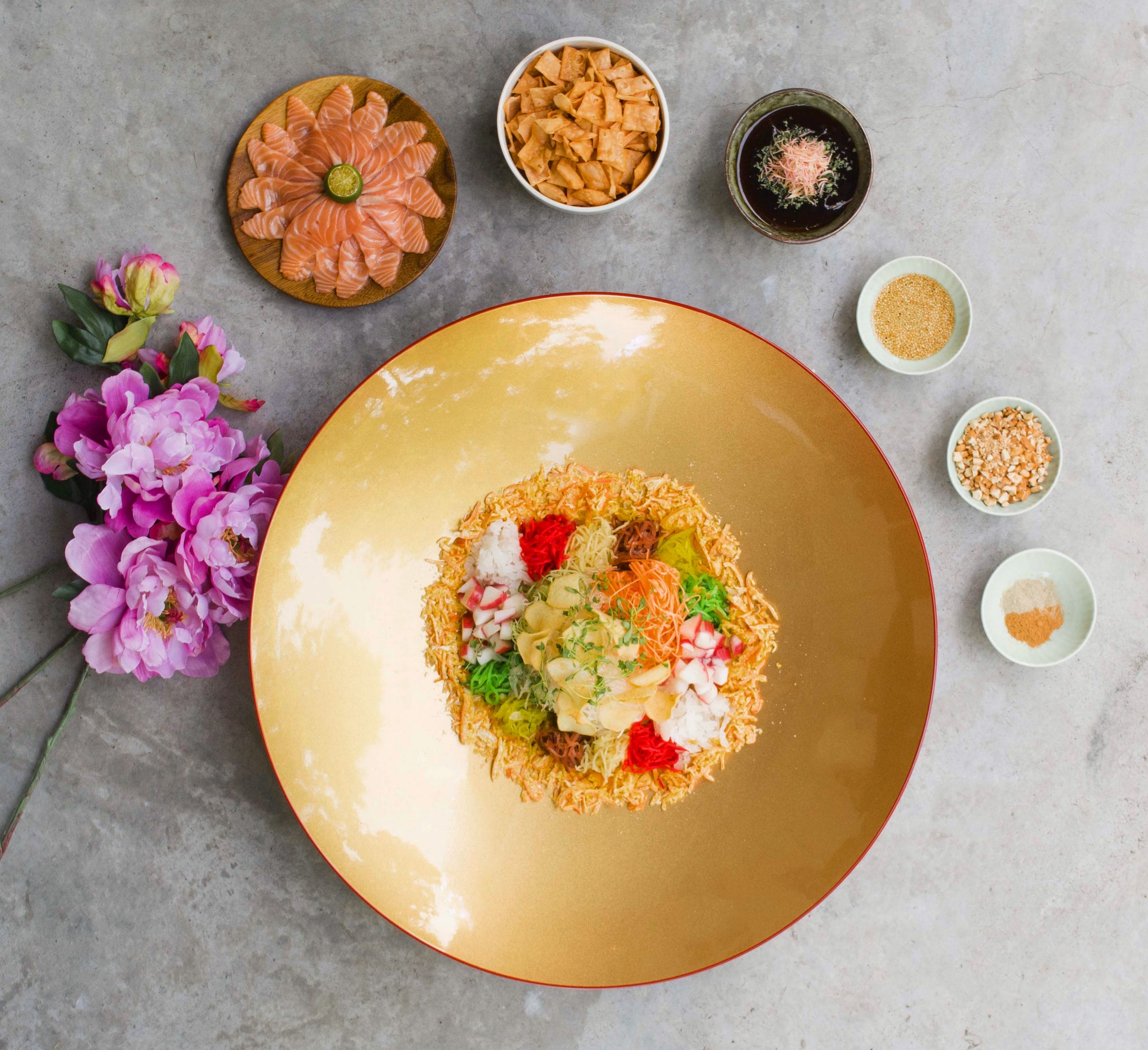 The restaurant is the world's first Michelin-starred Peranakan restaurant, committed to creating inspired Peranakan dishes and celebrating Peranakan culture. COMO Dempsey's first of two locations will be celebrating the Lunar New Year in their own special way.
Candlenut is offering a Yusheng "Lo-hei" Platter. The platter includes familiar favourites like shredded Iceberg Lettuce, Carrots, Red and White Ginger strips and Cucumber. There are also dried Orange Peel, Winter Melon and Pomelo in this festive salad, with a homemade Plum dressing to elevate the uniqueness.
The Dates: From 23 January to 8 February.
The Prices: The Yusheng "Lo Hei" Platter is priced at $68+ for sharing between 4 to 6 people. You can add plump Norewegian Salmon slices for an additional $28+ or abalone for an additional $48+.
Candlenut is located at 17A Dempsey Rd, Singapore 249676.
—
The Greener Yusheng Alternative — COMO Cuisine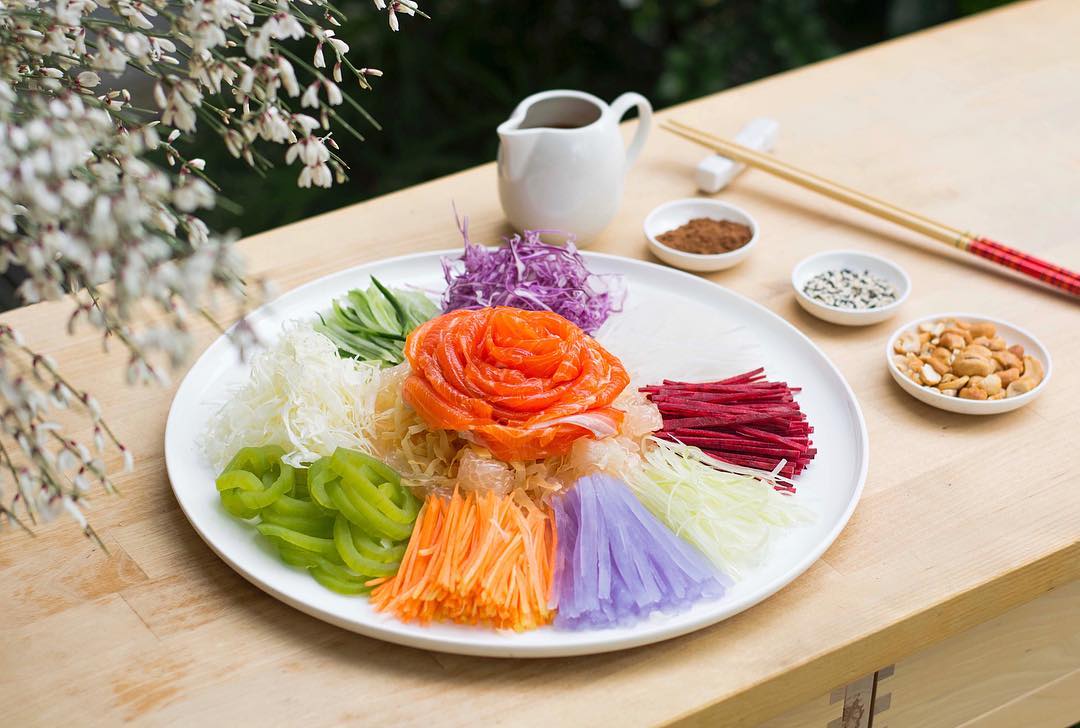 COMO Cuisine is offering a version of Yusheng called the Prosperity Toss Salad. The stunning display includes a variety of ingredients including Carrot and Zucchini spirals, Beetroot and Carrot Juliennes, Daikon and Snake Gourd, as well as fresh Pomelo, all served with five spice powder, Sesame Seeds and a dressing of Plum sauce and Lemon juice to enrich the Lo Hei experience. 
The Dates: 26 and 27 January.
The Prices: The small platter is priced at $24+ (for sharing between two people) and the large platter is priced at $50+ (for sharing between four people).
COMO Cuisine is located at 18A Dempsey Rd, Singapore 249677.
—
The Alternative CNY Menu — Kin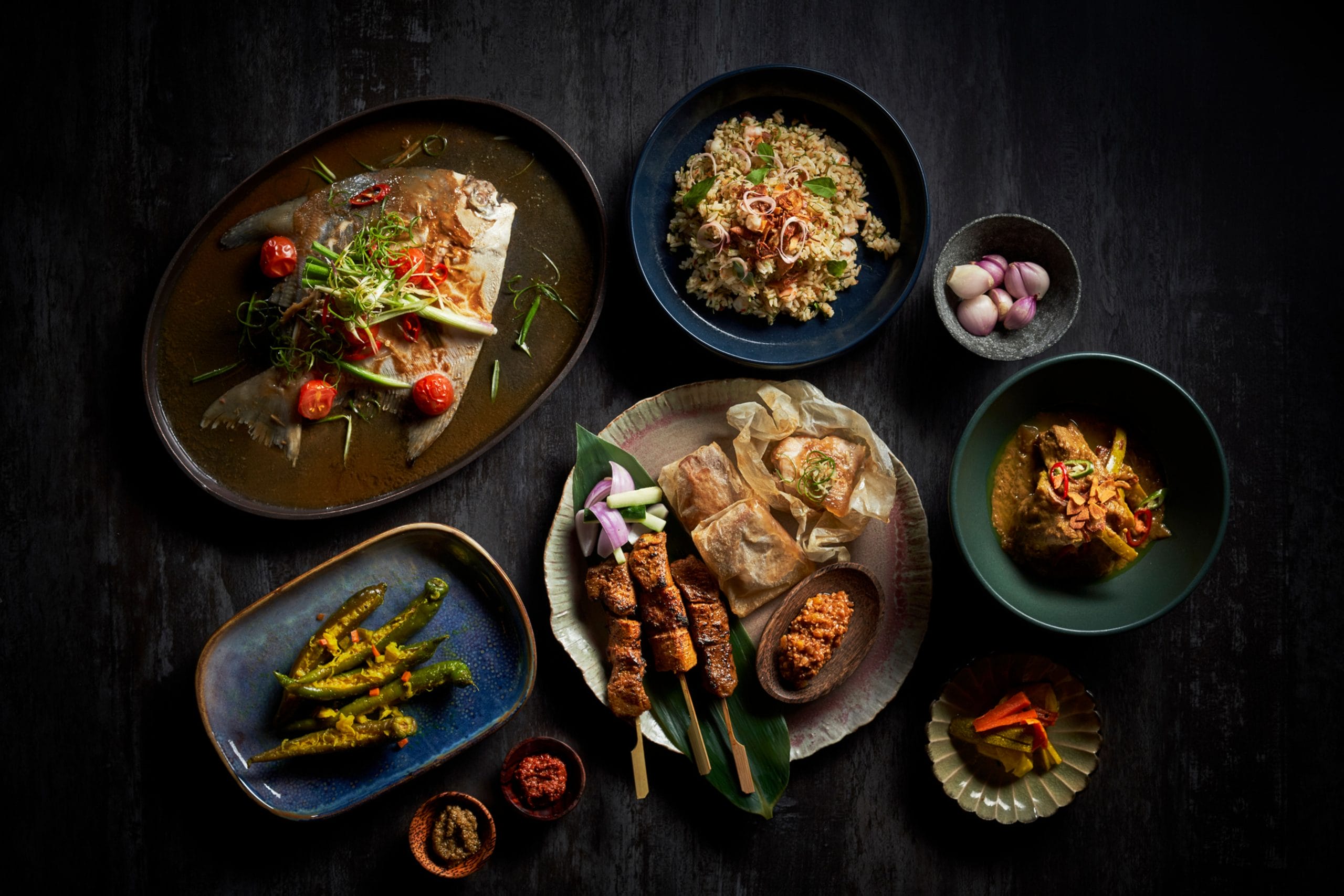 Kin welcomes a year of prosperity with a feast called "The Five Blessings". Among the dishes included are Garam Assam Snapper, featuring a fresh golden Snapper, Hati Babi Bungkus comprising of minced Pork, Coriander and Liver patties, and Buah Keluak Babi Tulang, composed of tender Pork Ribs braised in a rich and earthly Buah Keluak sauce with candlenut.
The Dates: 20 January to 8 February.
The Prices: The mentioned menu prices are Garam Assam Snapper at $34, Hati Babi Bungkus at $30, Buah Keluak Babi Tulang at $46.
Kin is located at 31 Bukit Pasoh Road, Singapore 089845.
—
The High End CNY Dining Experience — Mitzo


Mitzo is ushering in the Lunar New Year with all modern Cantonese feats that includes several delectable dishes. This includes the Abalone "Yu Sheng" which is a generous portion of abalone surrounded by a vibrant display of greens, Carrots and Red Cabbage, the Miso "Peng Cai", consisting of ingredients like dried Scallops wrapped with Radish, Flower Mushroom, Sea Cucumber, Miso Pork, and "Fa Cai" (black moss).
On top of a number of delicious food platters, there will also be a creatively crafted concoction known as the #888 by Head Bartender Azlam Kadir, which is a mix of Milagro Tequila, Campari and Sweet Vermouth.

The Dates: 6 January to 8 February.
The Prices: The Abalone "Yu Sheng" is priced at $158+ for up to 8 pax, and $258+ for up to 14 pax. The Miso "Peng Cai" is priced at $298+ for a table of four, $588+ for a table of eight, and $78 for each additional person. The #888 is available for $18+.
Mitzo is located at Grand Park Orchard, 270 Orchard Rd, Level 4, Singapore 238857.
—
The CNY Course Set — Monti At 1- Pavilion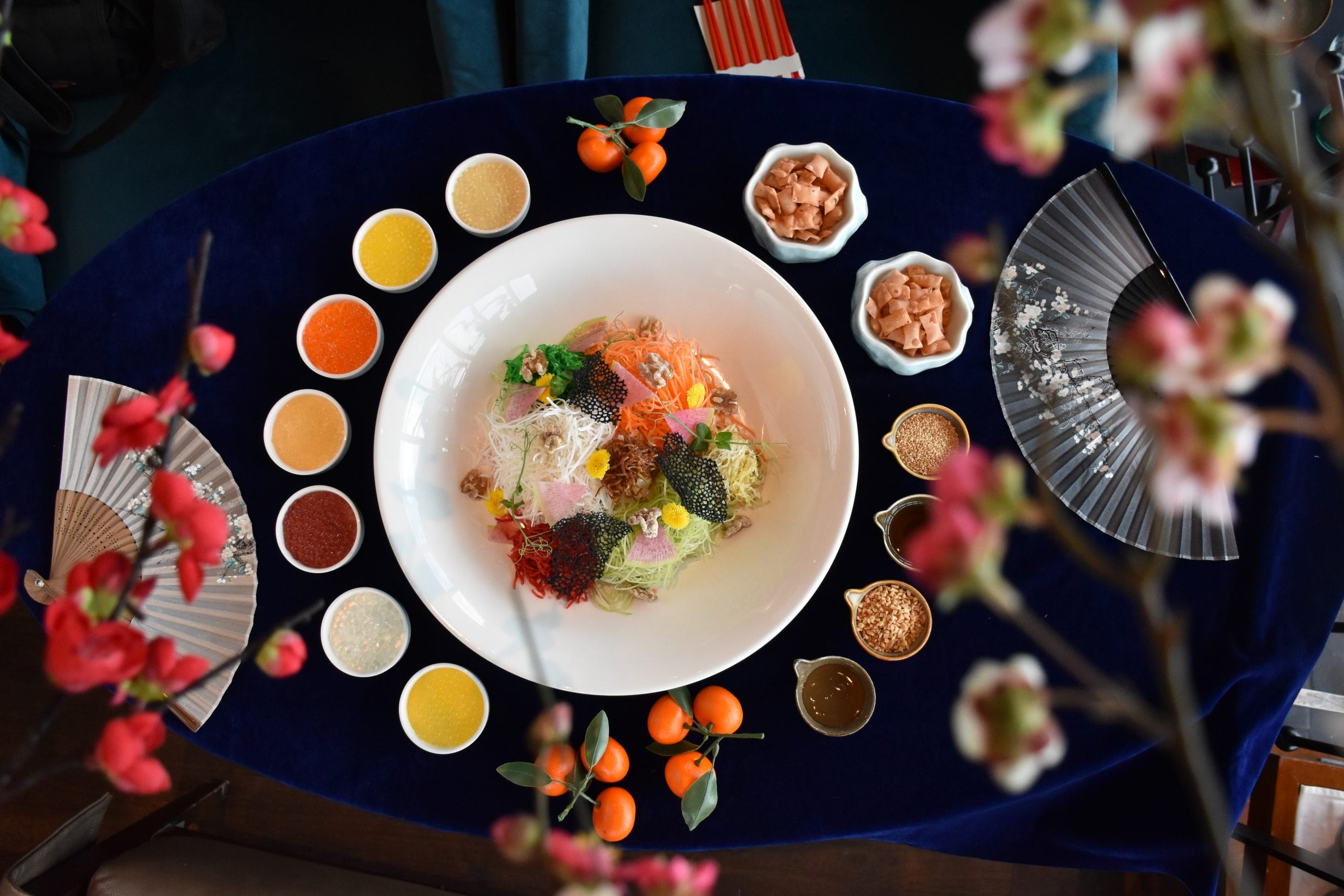 To kick off the Lunar New Year, Monti has curated an opulent array of sumptuous dishes across a full-course meal, from 6 January to 3 February. The course comprises of highlights like Mayura Wagyu Beef Tartare, hand-cut Mayura Beef topped with Egg Yolk, Burratina & Heirloom Tomatoes, and Asparagus Bismarck, that is topped off with a balancing touch of Parmigiano Fondue and gloriously perfumed Truffle. The course will end with a pick of either Vanilla Panna Cotta sprinkled with Vanilla Crumbles and drizzled with Yuzu Strawberry, or the zesty Tropical Fruit Platter served with tropical sorbet and Strawberries Coulis.

The Dates: 6 January to 3 February.
The Prices: The two-course meal will cost $54+, and three-course at $59+. You can also order a la carte at $88+ per pax (for 4-6pax) and $128+ per pax (for 8-10pax) during the restaurant lunch service.
Monti At 1- Pavilion is located at 82 Collyer Quay, Singapore 049327.
—
The CNY Menu With A Twist — Po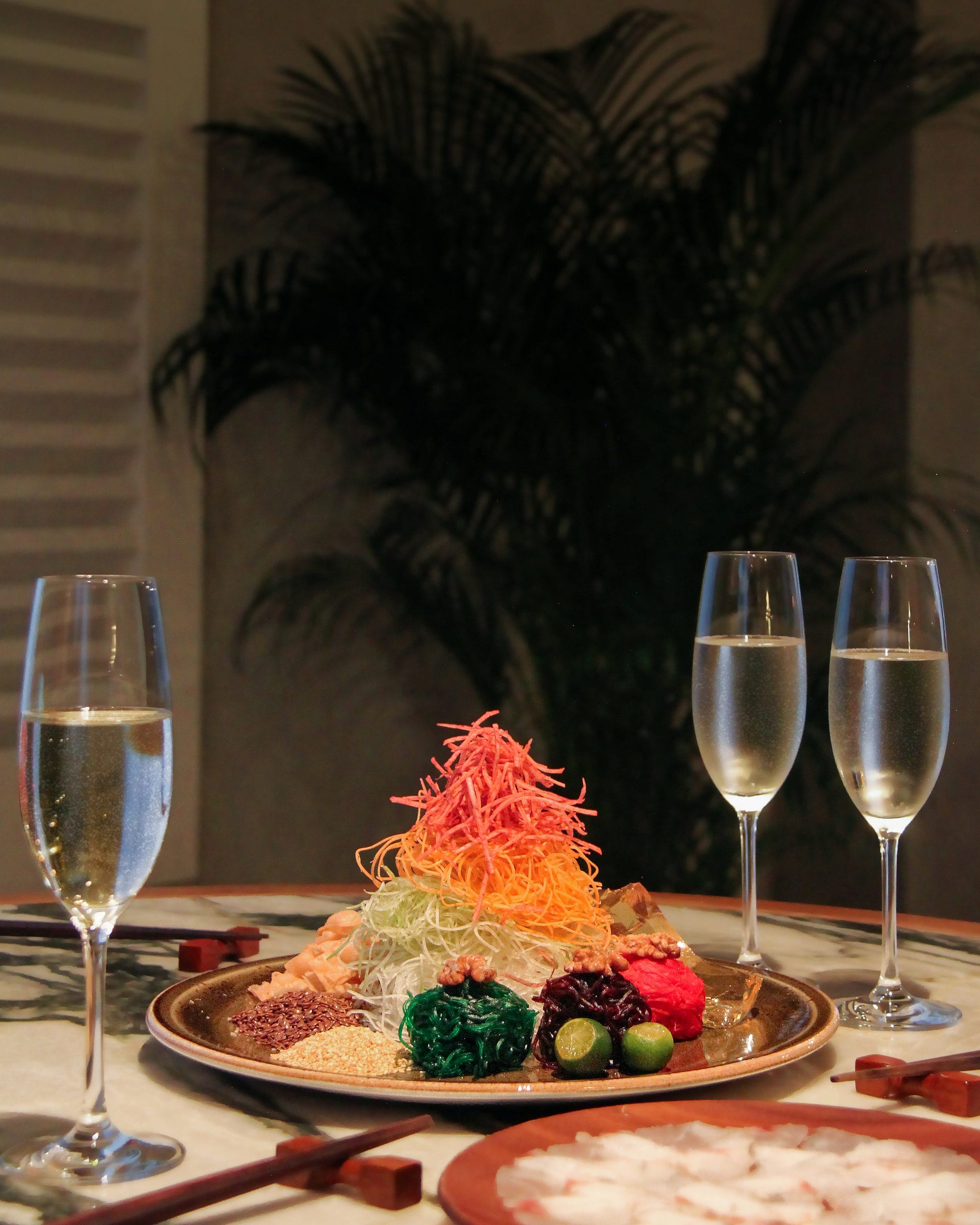 Po presents an array of special dishes for Lunar New Year that are available for both lunch and dinner. The menu consists of delights such as Silk Hen Broth, King Crab Carrot Cake, Dragon Ribs, and Lobster Steamed Egg with Black Truffle.
Before digging into all that, diners will toss their way into a prosperous new year with Po Hei, Po's version of Yusheng featuring their signature Barramundi Salad, a tangy and tart raw fish salad that is complemented with Champagne Jelly, Flax Seed, and Candied Walnuts.
The Dates: 19 January to 9 February
The Prices: Po Hei is priced at $68+ for 2-4 guests and $88 for 4-6 guests.
Po is located at 320 Havelock Road, Robertson Quay, The Warehouse Hotel, Singapore 169628.
—
FYI, in case you are allergic to family gatherings.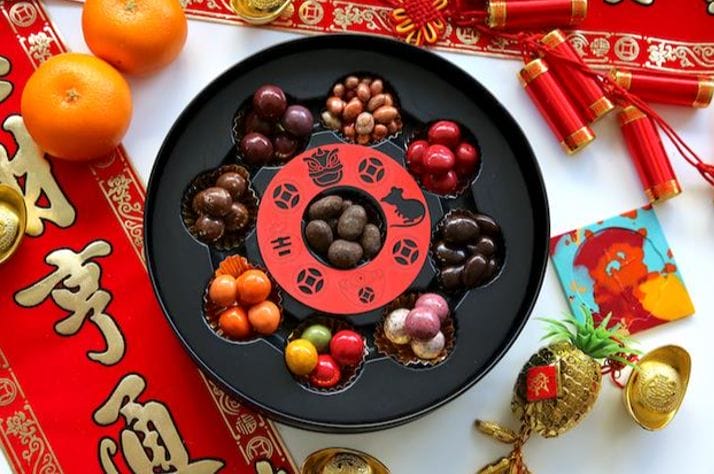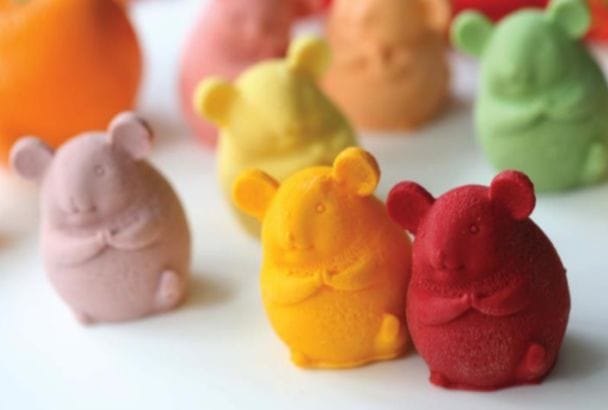 This year sees the return of Janice Wong's Chinese New Year Hampers, filled with an assortment of cookies and treats. The feature items called 6 Cookie Jars ($168) and 9 Cookie Jars ($238) feature Chocolate Pineapple Tarts, Kueh Bagkit and Shrimp Rolls, while the 5 Cookie Jars & 4 Teas set ($238) include Pineapple Flower Tarts, and selections of tea such as Rose Marzipan and Crème Brulee. 
You can also get your treats individually packaged, like Chocolate Coated Nuts and Fruit Jellies priced at $58, which come in multiple different flavours including Mandarin, Apricot and Raspberry, and the cute and quirky CNY Special Mr Rat Chocolate, priced at $35 a pair, for both a playful treat that is further filled with cocoa almonds.
Janice Wong's stores are located at  Paragon, 290 Orchard Road, B1-K28, Singapore 238859,  Raffles City, 252 North Bridge Road, B1-48, Singapore 179103 and  Changi Airport Terminal 3, below the Business Class Lounges, 02-K11.
---