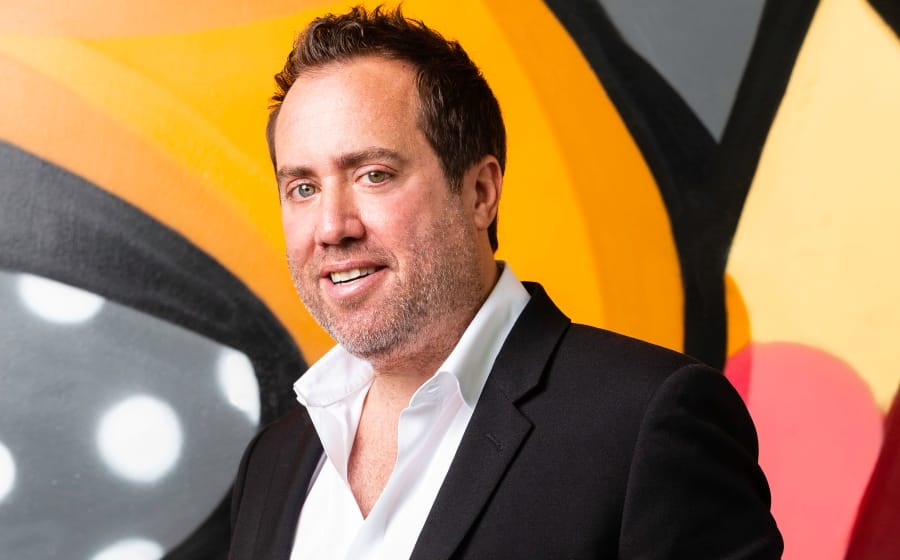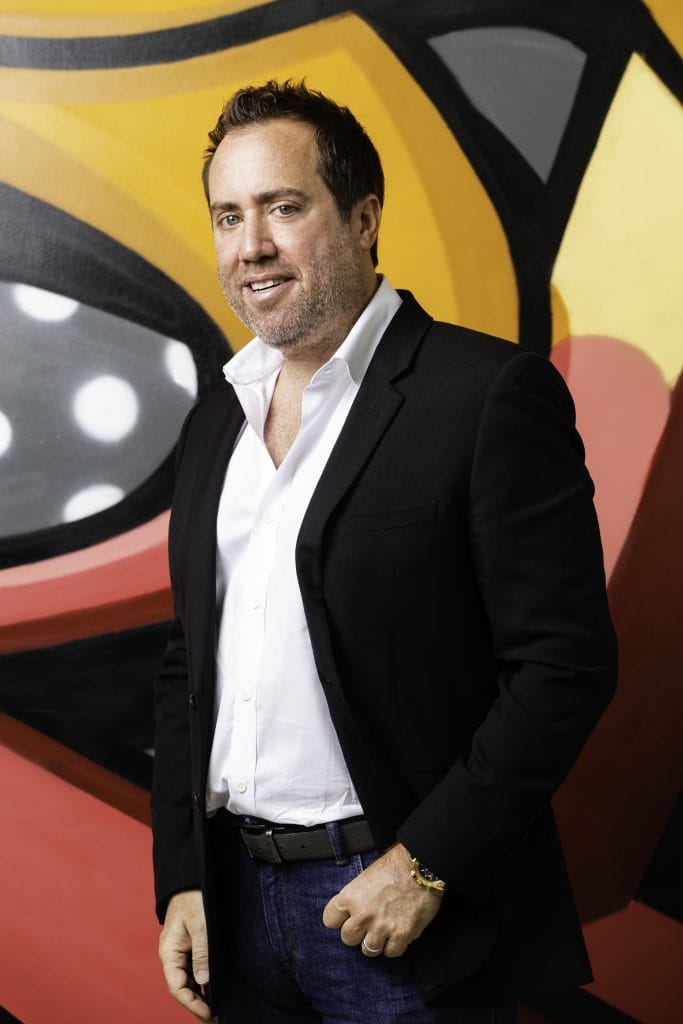 In the ninth instalment of #MensFolioMeets — a weekly column where we interview who's who and who's in the know — we speak to Chris Barish, founder of burger joint Black Tap.
How does one interview someone who is crowned the "King of Clubs"? Do you hold him in high regards and look at the floor because the aforementioned king is intimidating or do you decide to say a prayer and ask some humorous questions? Well folks, you can employ the latter strategy if you're interviewing Chris Barish. Let this be known on our humble little website that the nightlife mogul is equal parts affable and generous in his replies.
Chris' rolodex of achievements reads like a parents' wet dream (well, if said parent wants their child to be a King of Clubs) — Light, the famous midtown Manhattan club was opened by him in the year 2000 which spawned a Vegas version and so was Martini Park (2007) and both Gordon Ramsay Pub and Grill; and Gordon Ramsay Steak (both launched in 2012).
If one is blissfully unaware, Black Tap — a burger joint that serves artisanal burgers, craft beers and their trademark heart-stopping CrazyShake™ milkshakes — has landed on our shores just last year. Just in time for his pit stop here where he celebrated the Epicurean Market, we decided to grill the man on how he plans to keep grilling patties across the world.
—
Hello Chris! How did you get your start in the big albeit somewhat chaotic world of hospitality?
I grew up in the industry and worked through every position at my father's company, Planet Hollywood. In my late teens, I also threw a lot of parties in nightclubs, and found that I really liked being a host and making sure people had a great time. In my late 20s, I started out on my own in nightclubs and opened Moomba, which turned out to be very successful. I also opened Light in New York and Las Vegas, so that gave me deeper insights into running successful nightclubs.
I then ventured into running restaurants through my involvement in developing Gordon Ramsay Steak (opened in 2012) and Gordon Ramsay Pub & Grill (opened in 2013) in Las Vegas. Moving from nightclubs to restaurants was a natural evolution. Both are in the hospitality business and had common elements to drive success — a great experience, amazing music, and passionate people. Yes it's chaotic, but I love every minute of it!
—
What prompted you to create Black Tap Craft Beer & Burgers? Was there a specific gap in the market you wanted to address?
We created Black Tap as I had been working in Las Vegas on different restaurant projects and realised one day I didn't have a restaurant where I'm based at — in New York. So that started the urge to do something in the great neighbourhood of SoHo, which didn't have a 15-seat countertop burger joint with a cool vibe.
I absolutely love burgers, so we decided to open a burger joint called Black Tap and the rest is history. We now have 15 outlets around the world, including Singapore.
—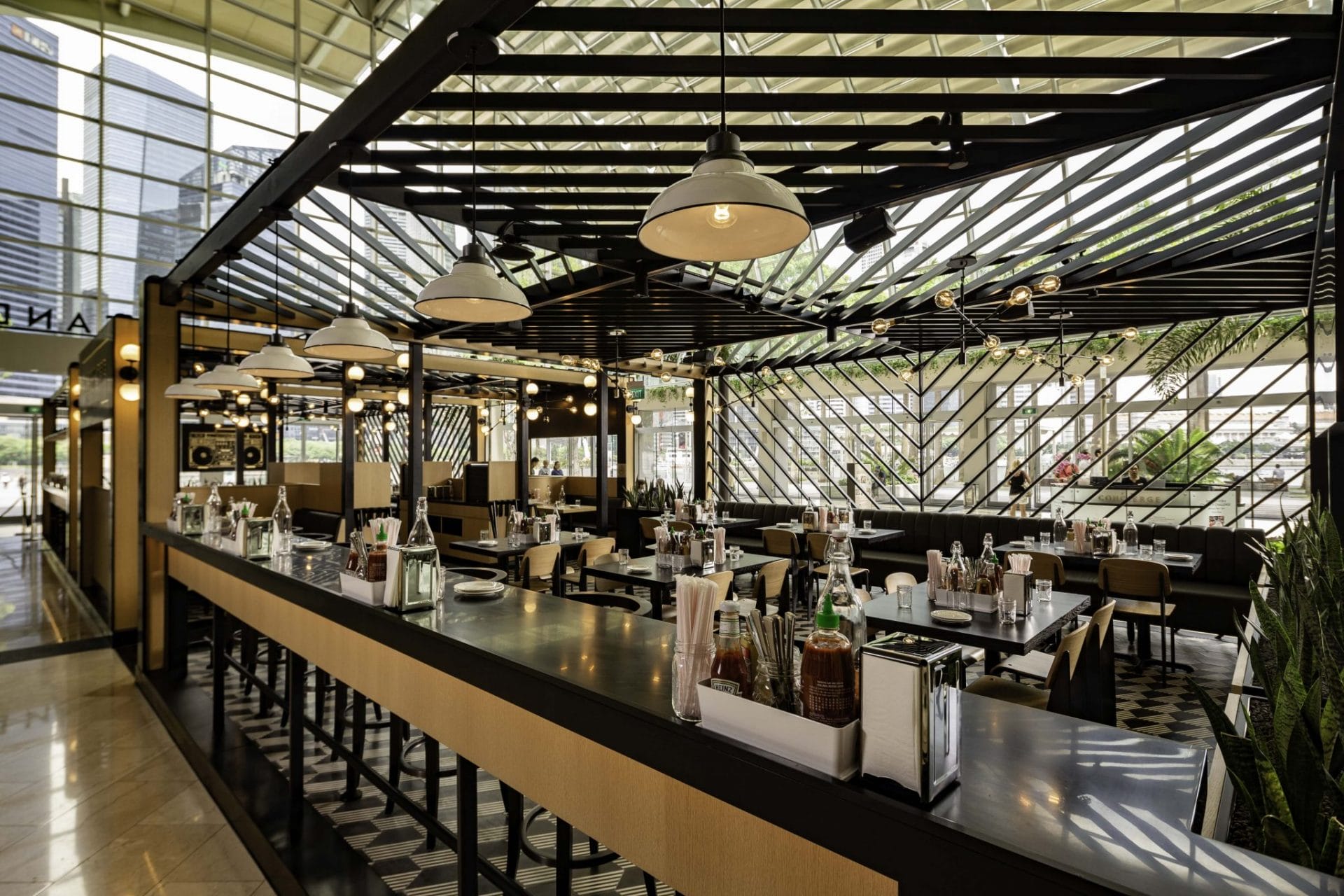 —
Why did you decide to open Black Tap in Singapore? Did you hear about our reputation for being voracious eaters?
We knew Singapore was a great cosmopolitan city with great food and a high-end mixology scene. So when our partner Las Vegas Sands — who we were already working with to open Black Tap at The Venetian in 2017 — presented us with the Singapore opportunity, we jumped straight in.  The team is fantastic, and we're thrilled to open our first restaurant in Asia in this great city, which has a vibrant food culture and passionate eaters!
When we first opened in 2018, we were a little concerned that our 200g beef patty would be considered too huge for local appetites. But we stuck true to our brand and did not compromise on portions. Our satisfaction comes from seeing diners here ordering the All-American burgers and cleaning up their plates — 200g patty and all. In fact, during a recent Father's Day promotion — the Boss Burger — which had a double beef patty, was sold out in the first few hours. Well done Singapore!
—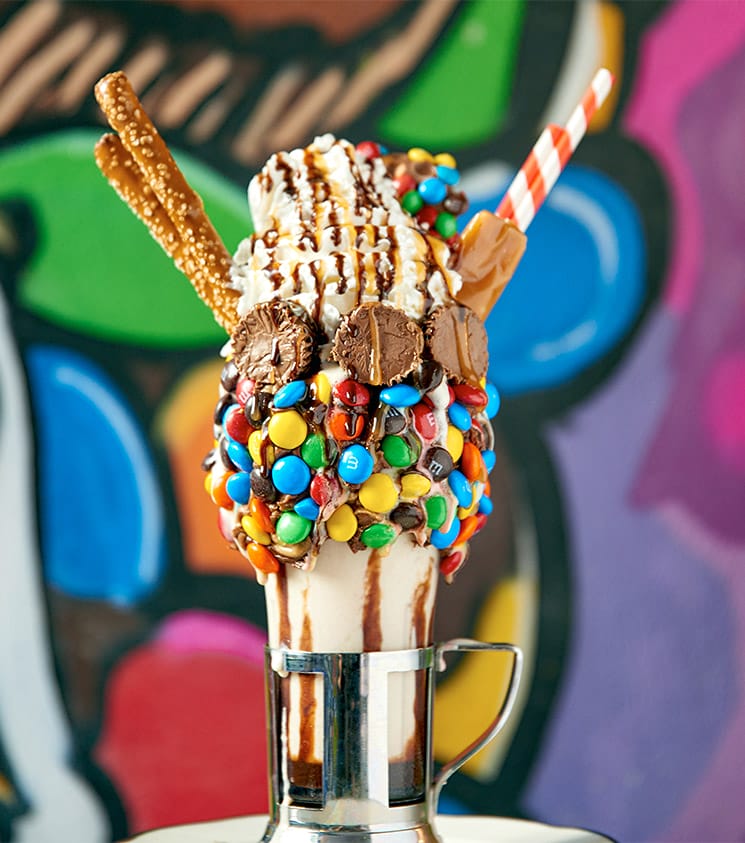 —
We've tried a CrazyShake milkshake and honestly, we felt bloated after but that was fantastic! Can you let us in on a R&D secret on the CrazyShake?
I'm glad you thought it was fantastic! A R&D secret… we have a brand new shake launching early next year that we're really excited about – it's something unlike any shake we've offered yet.
Also, a lot of guests don't know this, but all of our shakes are actually made with a vanilla milkshake base, as that's how they were made at old-school milkshake joints. It gives a perfect balance to the shake than if you made it with a flavoured ice cream.
—
Is there a specific burger at Black Tap that you can foresee yourself eating for eternity?
The All-American for sure — it's the classic take on a cheeseburger that never goes out of style.
—
Some of us or the people we know unfortunately deconstruct our burger when we eat it, is this a travesty to you?
Not at all! Eat it however you like — it'll still taste just as good!
—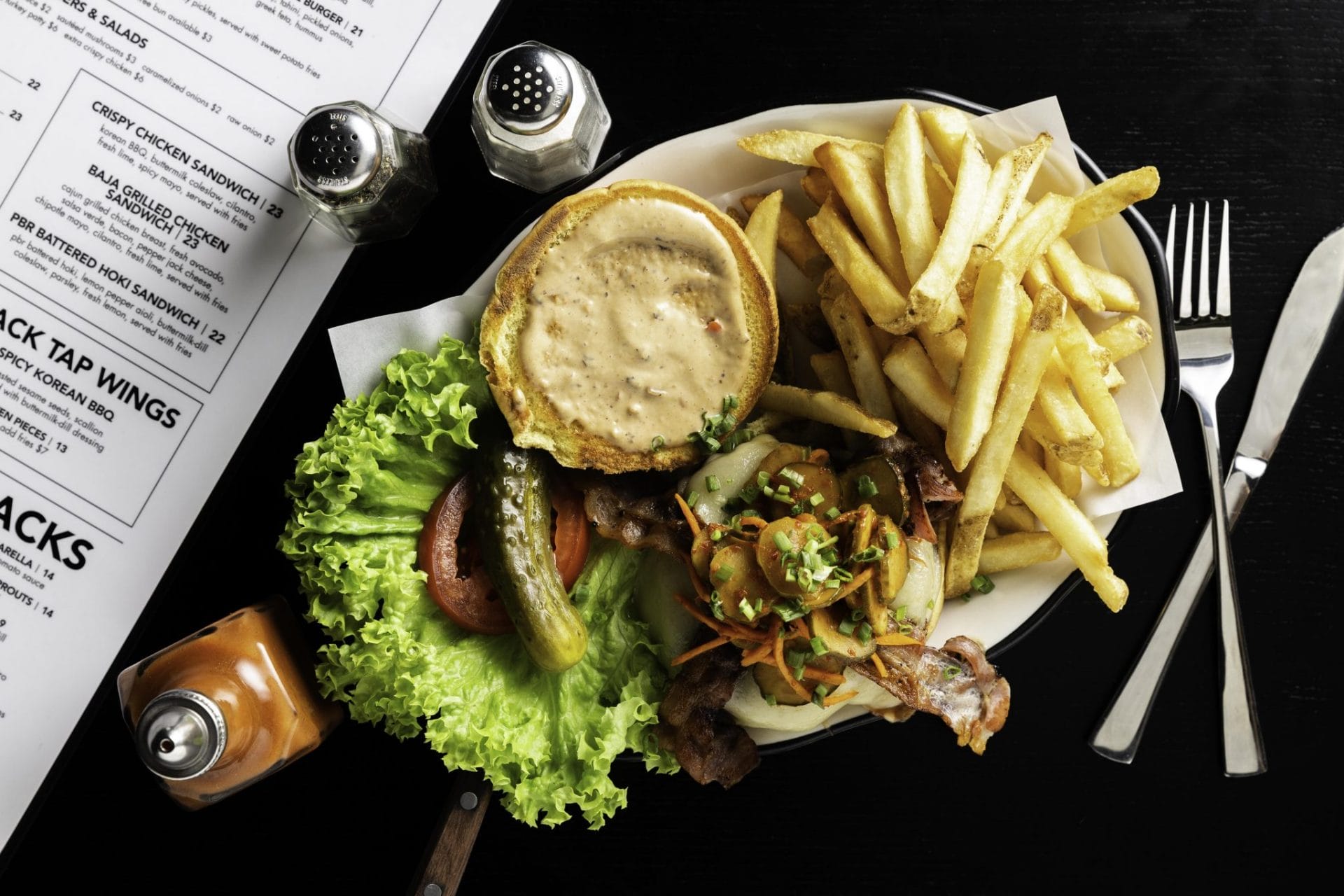 —
What is your dream burger? Do you hope it dislocates someone's jaw?
[Laughs] Definitely not!  My dream burger is the popular Lamb Burger that is only available in our Singapore branch.
The grass-fed lamb burger is served with pickles, pickled onions, Swiss cheese, buttermilk dill — there are so much flavours packed in this burger, it leaves you wanting more!
—
You're walking in a forest and suddenly, you encounter a stream filled with your favourite CrazyShake milkshake. Which one will compel you to dive in?
The Churro Choco Taco for sure — I love how fun it is with the cinnamon cereal flavoured shake, and topped with a Choco Taco – a classic ice cream treat from American ice cream trucks. Plus, the churros!
—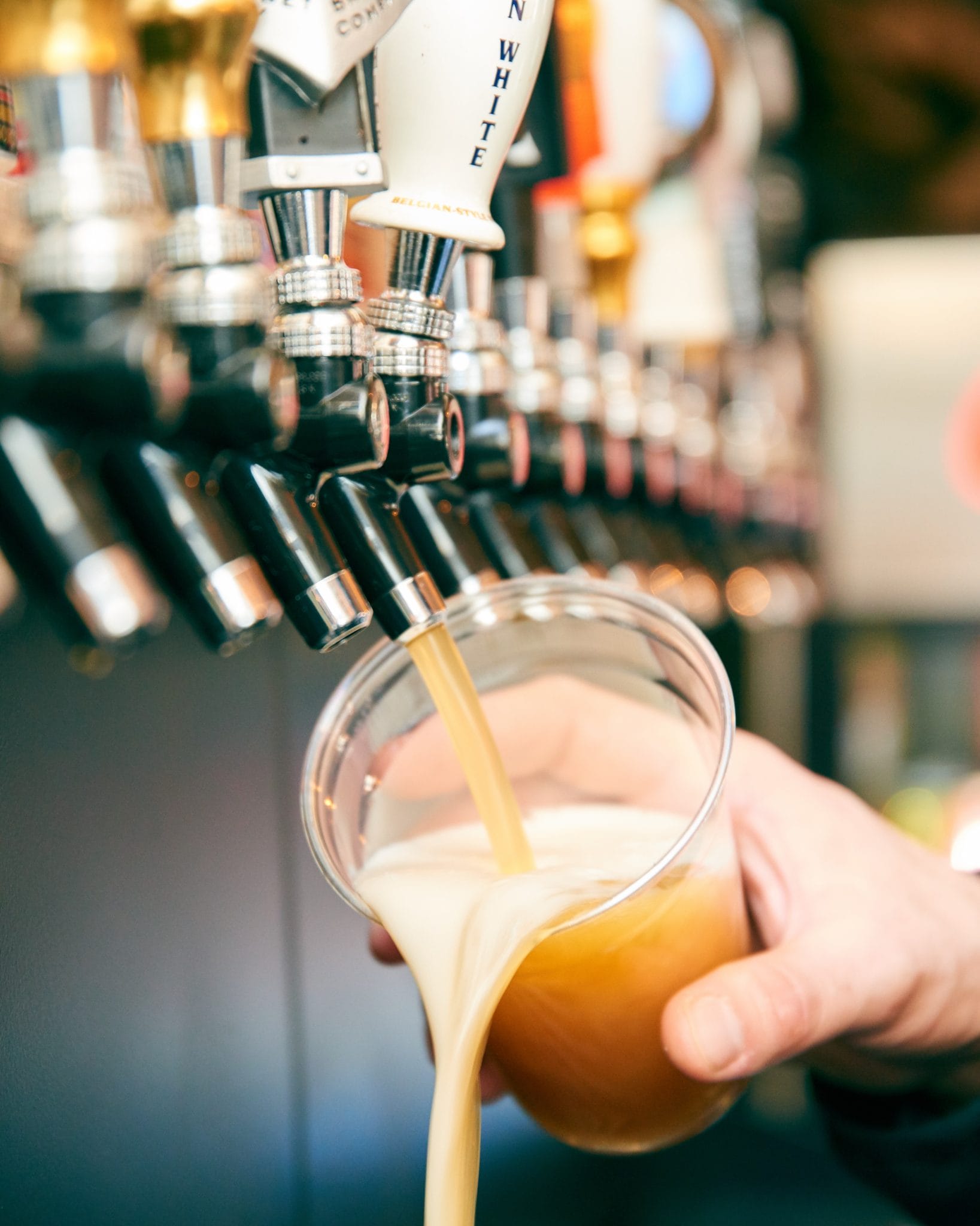 —
We've actually tried the Cantonese burger and for a lack of a better word — amazing — but for anybody who has not tried it, you have 10 seconds to give them an elevator pitch. Go!
The Cantonese Burger you can only get here in Singapore and it kicks it up a notch with spicy pickles and a sambal BBQ sauce – you have to get it!

What do you hope for Black Tap in the future?
It's my dream to bring the Black Tap experience around the world with new locations across Asia and Europe — we have about 10 branches in the pipeline, so stay tuned. I love the team we've built over the years, and there's so much passion that goes towards creating a great experience. It's a magical feeling to see thousands of guests smiling as they walk out our doors — that keeps us going every single day.
Black Tap is located at 10 Bayfront Ave #L1-80, Bay Level, The Shoppes at Marina Bay Sands, Singapore 018956.
---