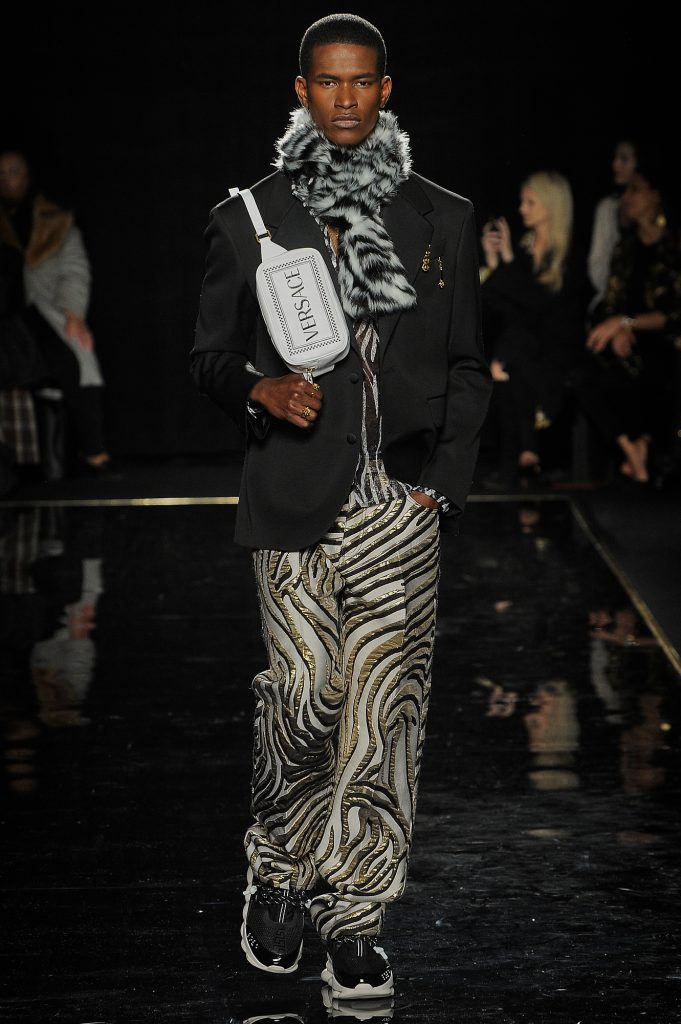 A crooked baseball cap rests above an oversized shirt, messily tucked into a pair of stonewash denim jeans; waist down are a pair of bulky trainers and topping off the look — the obligatory bumbag. Back in the 90s, such an outfit back was universally recognised as the simple yet iconic "American Dad" dress code. But with fashion's never-ending pursuit to refresh the scene, accessorising with a bum bag is now seen as an essential both on the runways and on the streets. Traditionally, men are typically confined to carrying a briefcase or a backpack wherever they go, bolstering the rigid essence of masculinity — bring a bag smaller than these two and get ready to be ridiculed for being lesser of a man. With the prolific rise of several outdoor and skate brands, a turning point has been carved out for attitudes to shift away from that stigma and fast forward to 2019, many bulky pockets have been averted. Wearing bumbags is now an established norm, the once cringe-inducing accessory no longer hangs off the waist and is worn in various ways  to hold one's daily necessities.
From Waistline to Crossbody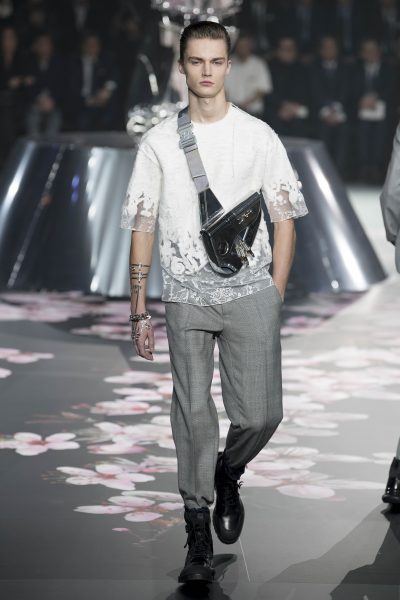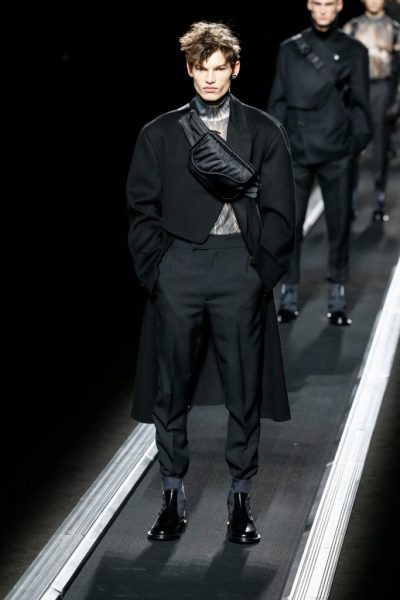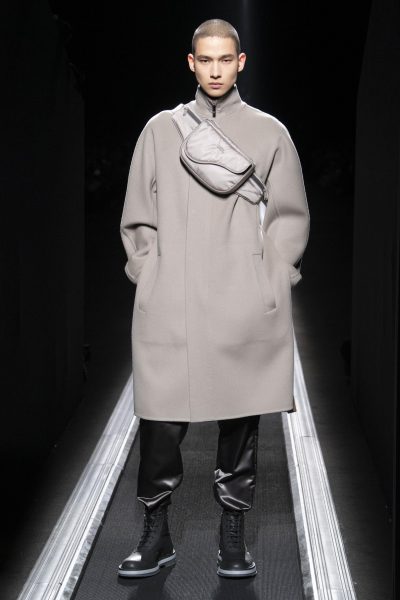 A key evolution in wearing the bumbag has seen it wiggling out from its predetermined placement — they have climbed up north of the waistline in a thinly-veiled attempt to shed its "uncool" association. The outcome is crossbody bags, a hot trend to have emerged from streetwear's ever-tightening stranglehold on high fashion. It was initially influenced by menswear fixtures such as the Wall Street Journal's Jacob Gallagher and stylish downtowners slinging bumbags across their chests like a crossbody bag. At Kim Jone's recent Dior Men Pre-Fall '19 show in Tokyo, almost every outfit was complemented by a bag and subtly slung across the body — some highlights include the metallic saddle bag and understated messenger-style bags with metal buckles.
Over the Shoulder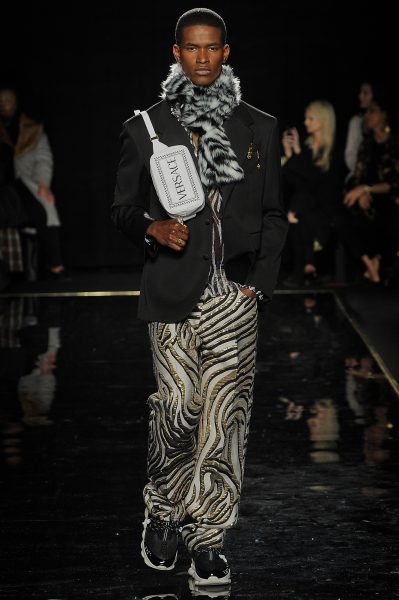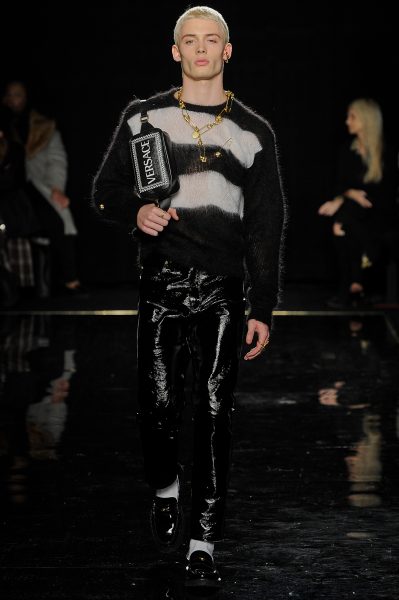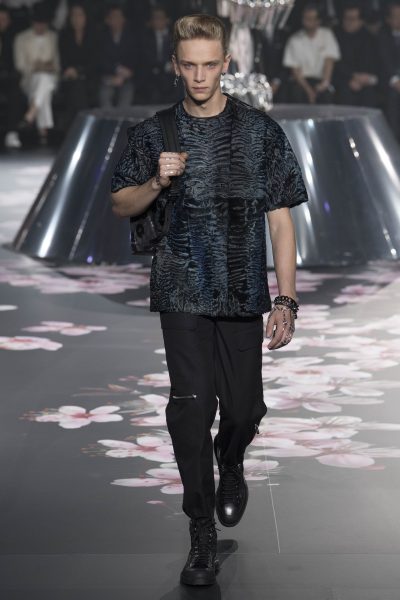 Not only did bumbags migrate across the chest, but it has also swayed to the side and nonchalantly slung over the shoulder. For instance, at Versace's Pre-Fall '19 runway, models were seen carrying a bumbag over one shoulder for a modern yet elegant suaveness. This growing shift take cues from the women's counterparts who wear handbags over their shoulders, which also shows the growth in accessorising for men.
Evolution to Vesting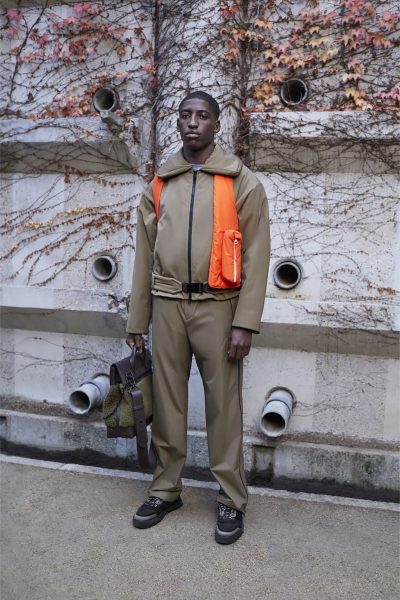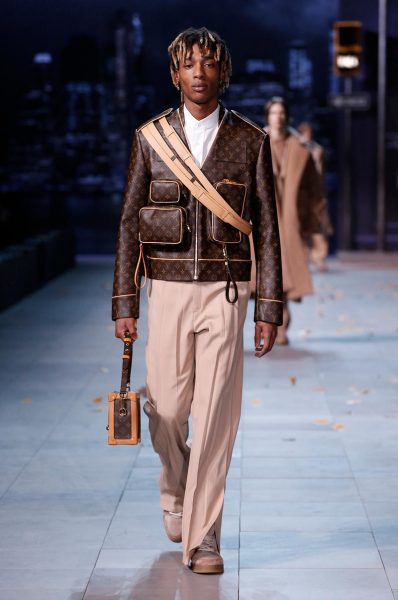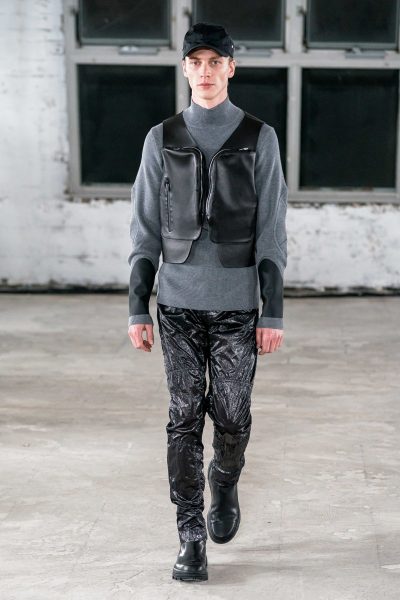 The most interesting evolution in the bumbag trend is the tactical vest, a sort of wearable crossbody bag or vest with pockets. Streetwear brand Alyx is attributed for spearheading the movement — fastening the bumbag body, now more rectangular, in the middle of the chest and strapping it in with four plastic buckles instead of just one. Kanye West wore one on the streets of New York in December 2017, which set off the fervour.
In the recent seasons, brands from Alyx to Virgil Abloh's Louis Vuitton and Kim Jones's Dior Men, have morphed their lust for bumbags into desirable adornment worn hands-free and above the waist.
---