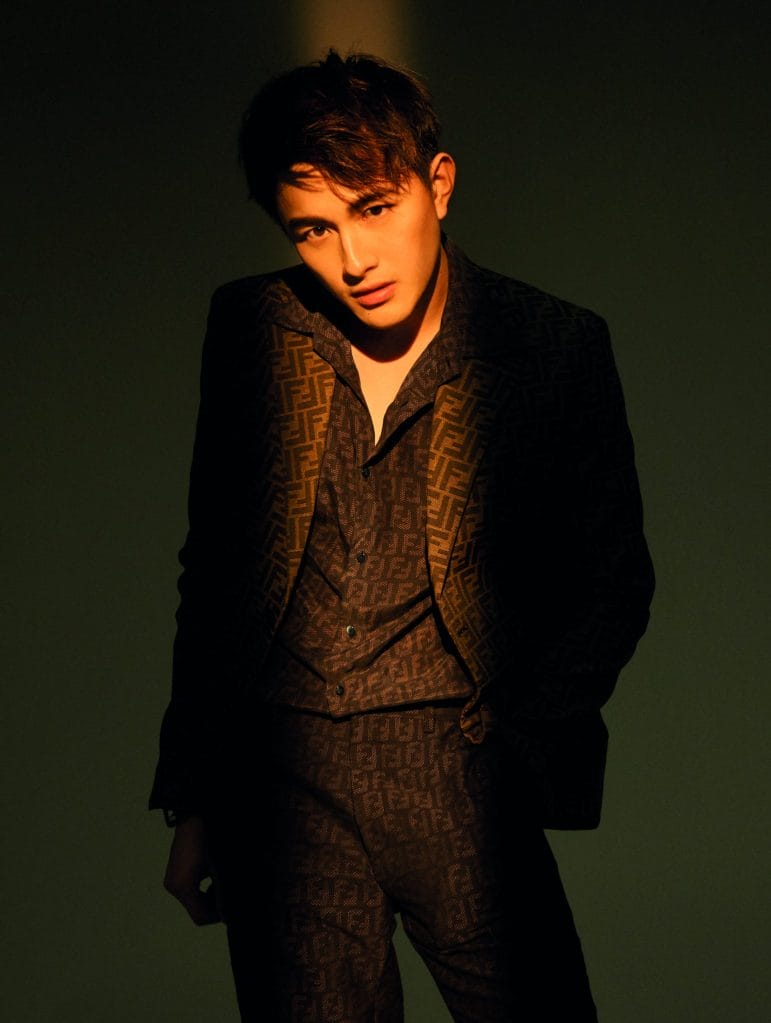 "Eight years into his career as an actor/host, he has conquered the big screens, small screens, and even radio! Even though he didn't fulfil his dreams of becoming a radio DJ, he managed to find himself a radio DJ girlfriend. In 2019, he took his career to the next level by becoming a scriptwriter and director."
The above is Singaporean artiste Shane Pow's self-composed career snapshot. The multi-hyphenate even throws in the mention of girlfriend, Kimberly Wang for good measure and in jest, revealing the big kid that lives beneath his often-serious on-screen personae.
A mass communications graduate from Ngee Ann Polytechnic, Pow specialised in radio journalism, production and public relations, but when the opportunity to dabble in acting came along, he dived in headlong. This is not without experiencing being a radio DJ beforehand, as he was "live" on Chinese radio station YES 933 for a few months. 
Was his transition from a radio DJ to an actor natural? Pow would not necessarily agree, but he has not looked back since. As he rightfully acknowledged, his audiences appreciate the growth of the humble actor and remain steadfast in their support towards Pow's endeavours.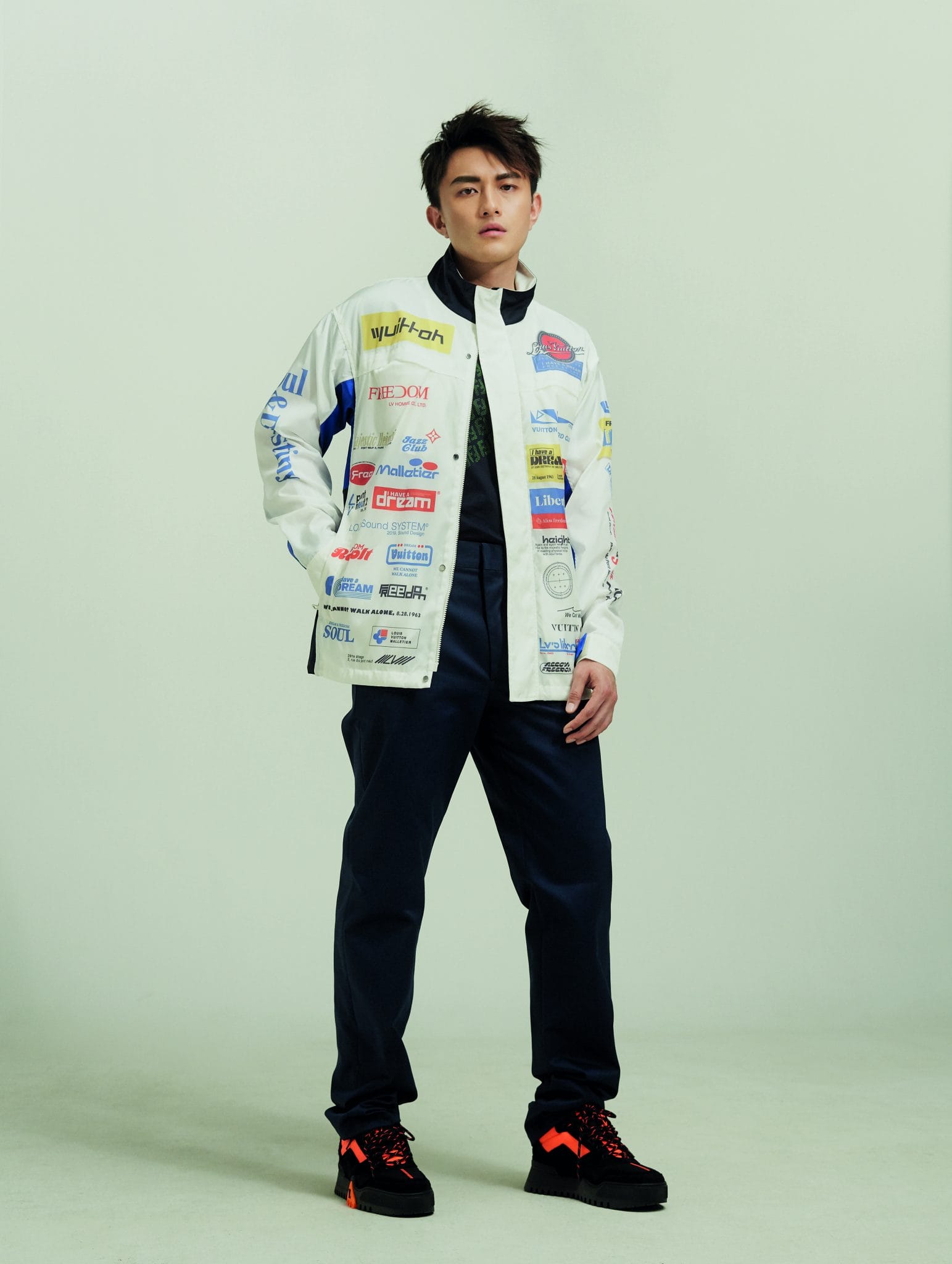 Louis Vuitton Nylon-blend jacket, wool pants, suede sneakers; Fendi Cotton T-shirt
Pow is probably oblivious to his likability and will most likely attribute it to "just doing my job", which is exactly the reason behind his likability. His down-to-earth personality comes through when he was asked about his future in show business. "People say that a minute onstage is an accumulation of 10 years of practice and hard work, and that is true. I am hopeful that I will step up to be at the top of my game and the forefront of the industry." 
The charming Pow last graced the cover of Men's Folio in Oct '13, and almost six years on, he is once again our cover star. Comparing the two covers, we now see a more mellow Pow who is confident and comfortable in his own skin; an artiste coming into his own, and in our books, he is a star at the top of his game.
What have you been up to lately?
I just wrapped the long-form drama Jalan Jalan (showing every weekday, 730pm on Channel 8) after nine months of filming. Currently, I'm in the midst of filming a new police drama called CLIF 5. It's actually the fifth season of the popular Channel 8 drama CLIF, but this time around, it's a brand-new storyline with no links to the previous four seasons. CLIF 5 showcases the Singapore Police Coast Guard and its role in protecting Singapore from foreign threats. This is my first co-lead role, and I'm playing a senior staff sergeant in the show. It's really fun to be part of an action-packed drama!
What qualities do you think an outstanding actor should possess? 
I think an outstanding actor needs to be very in touch with his emotions. As actors, we need to think, feel, and express more emotions than others. We need to have the ability to dig deeper into our emotions, the eye for small details that are often overlooked, and most importantly, the passion for the craft. I think these are some of the qualities that an outstanding actor possess. It is also important to never be complacent.
Do you have a role model? 
Tom Hanks. He's a brilliant actor, and I aspire to be like him. Whenever he prepares for a role, he will be 101 per cent devoted to the character. Take his performance in Cast Away, for example, he filmed the front part of the movie when he had a belly and was much heavier, but he lost 55lbs in four months because, in the movie, he was stranded on an island and had to survive in the wild. The amount of dedication he has for a character is what I aspire to achieve whenever I take on a new role. 
You made your directorial debut recently, how was that experience? 
Exhilarating! It was a dream come true for me. It still feels so surreal because, at the start of the project, I literally spent days holed up in my room conceptualising and writing the script. Then, we went to recce for locations, do all the pre-production preparations including script reads with my cast, meetings with the crew, and numerous consultations with my executive producer. The shoot went by in a span of three jam-packed days, plus a couple more days of editing to make sure everything came together. I still can't believe it has come to fruition! I'm still overwhelmed by a sense of achievement, and I'm very humbled by the feedback on the show. I have my cast and crew to thank for making it such a great experience too.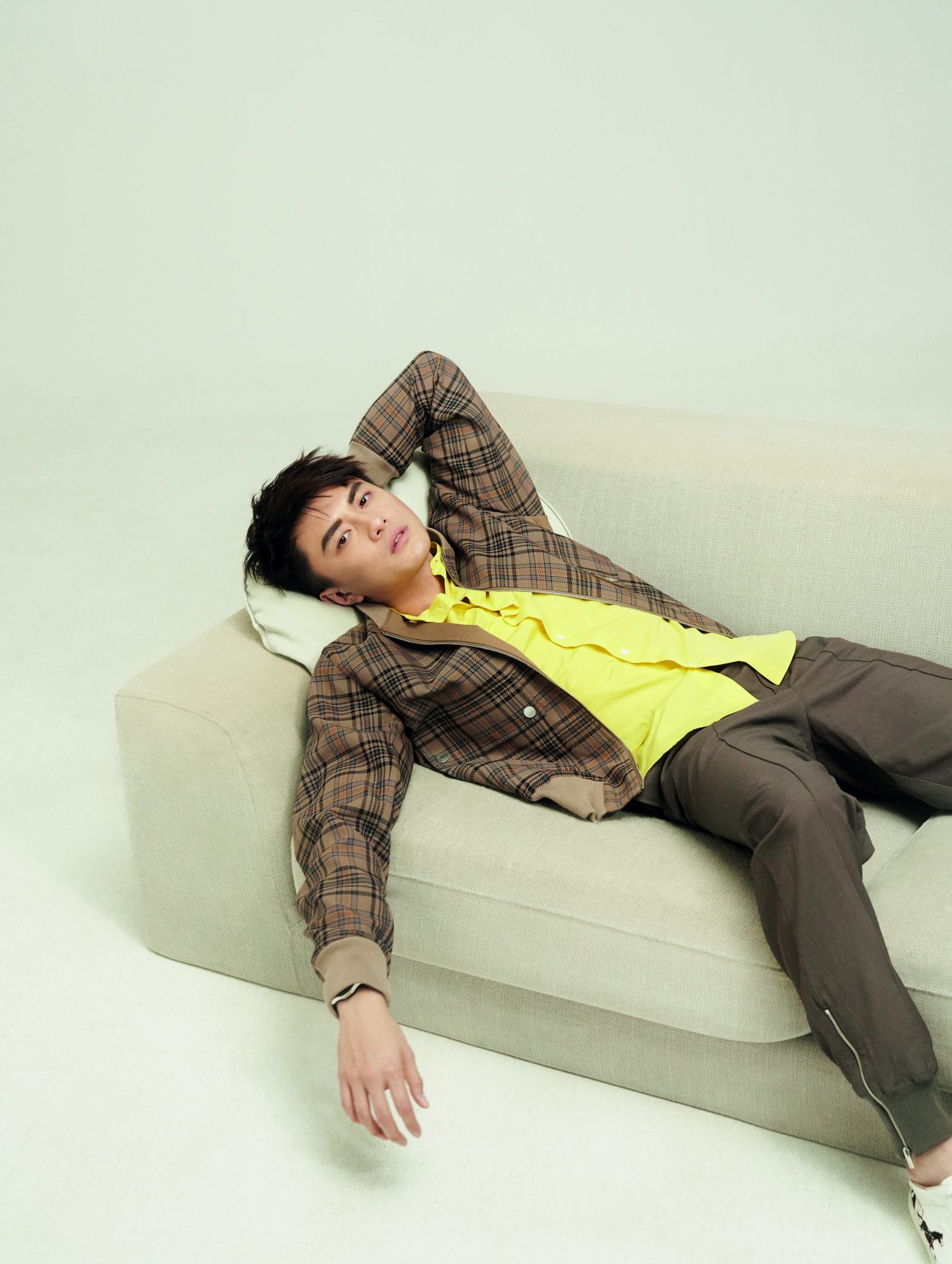 Hermès Wool-blend jacket, polyester shirt, cotton-blend pants, leather sneakers
Since this is our Dynamic Issue, with a focus on technology and cars, let's geek out for a bit. How "connected", in terms of technology and social media, are you?
I am very connected. [Laughs] I won't say that I'm very tech-savvy, but I love tech stuff that can help make my life easier. For example, I love smartwatches and Bluetooth sports headsets, because they make it so convenient to go for a run without having to bring along extra items like my phone! All I need is my smartwatch and my wireless headset, and I'm good to go! I can even pay for my meals or a cold drink after I'm done with just my smartwatch! I'm also quite active on social media because it's the best platform for me to stay in touch with my friends and fans (I'm reading your messages!), and get updates about everything that is happening around the world.
But I must say, gadgets aside, I have an immense love for cars, especially vintage cars like the Mercedes 280SL and big trucks such as the Ford Ranger and Land Rover Defender. My dream is to own a Mercedes G-Wagon! In my opinion, the G-Wagon will always be one of the coolest cars ever created. 
What is a technology that you would like to see invented?
Flying cars! I love travelling, and the thought of being able to fly to other countries with my car is just fascinating. One moment I could be having tom yum soup in Bangkok, and the next I could be "driving" to Japan to meet my friends for some sushi. That would be incredible! 
What does being dynamic mean to you?
I think being dynamic is never to be complacent. We need to have the mindset that everything can be better and to improve on it if we set our heart right and put in the effort. Be it technology, cars, being an actor or anything else, we must always remind ourselves that we can be better and never be complacent, so what we dream of for the future will soon be a reality. 
Catch the full interview in our May'19 issue, out on newsstands now. 
Credits
Photography Shawn Paul Tan
Styling Wilson Lim
Grooming Beno Lim
Hair Ark Lin / AIR
Photography assistant Melvin Leong
Styling assistant Sapphire Chin
Videography Jocelyn Tan
---