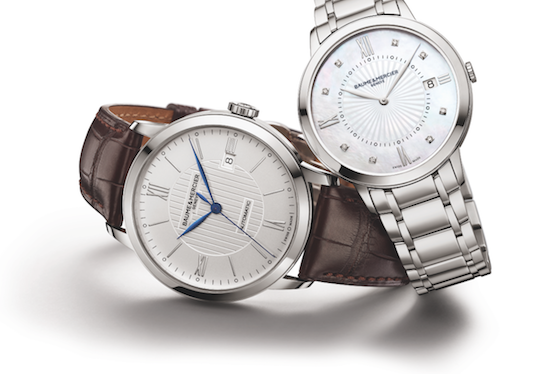 The function of a timepiece as a marker of time rings true in more ways than one. A watch might not simply just tell you the time, but also be a reminder of a pivotal moment of initiation in your life where you moved on to greater heights. Watchmakers Baume & Mercier play on this concept of an 'initiatory' watch by using their Classima timepiece as the focal watch for their latest #mymomentofsuccess digital campaign. 
Director Emil Moller has created a film to accompany the worldwide launch of Classima, featuring a touching story of a young professional purchasing a Classima timepiece to mark his greatest managerial success yet. It is a fitting plot line for a watch targeted to young graduates and first-time executives. The four new Classima watches come in steel and two-tone editions, each with the choice of an alligator strap or bracelet clasp. The slim and elegant watch comes with a wide 40mm case made of polished steel or red gold-capped steel for the two-tone rendition. A line guilloché detail on the watch face is topped by blue steel or gilt hands, and the watch's caseback is made of sapphire crystal – a refined way to expose the intricate Swiss Made mechanical self-winding movement. 
The Classima is ultimately a classy, simplistic watch with a dynamic, masculine form that performs as a valuable, meaningful trophy for any man making his first great steps towards the rest of his future. Watch the #mymomentofsuccess video below.
---