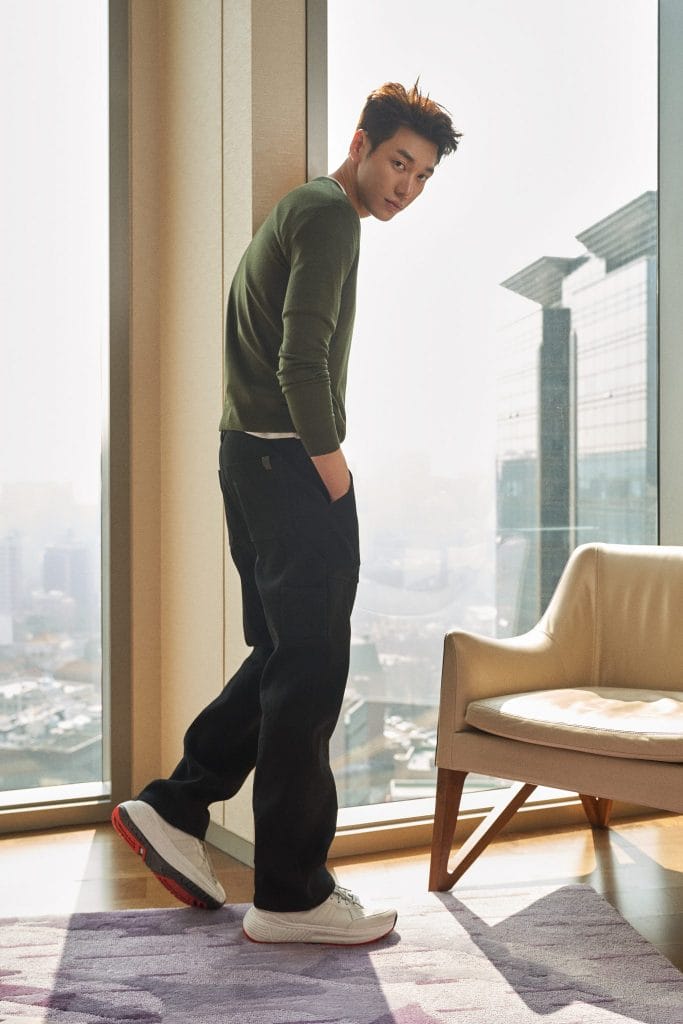 If one were to name their top three Korean on-screen celebrities, actor Kim Young Kwang would probably be on that list. Before this interview, this writer had faithfully watched all his TV dramas and movies. Therefore, she could not be more excited to have the pleasure of writing this feature. Alas, nothing could have prepared her for his modest personality.
His success did not come without a rough start. Born to a Vietnam War veteran who passed away when he was 12, Kim took on household responsibilities at a young age. Newspaper delivery was one of the various ways he contributed to his family's income. 
At 19, he was thrown into the spotlight when he was scouted on the streets to be a model for an advertisement. This led to him walking the runways for major fashion labels such as Alexander McQueen, Vivienne Westwood, and Etro. He was also the first Asian model of Dior Homme (now Dior Men) in 2008. "At that time, I was able to walk Dior Homme because of luck," he recalls. Although the honour came with some pressure, he was and still is thankful for the opportunity.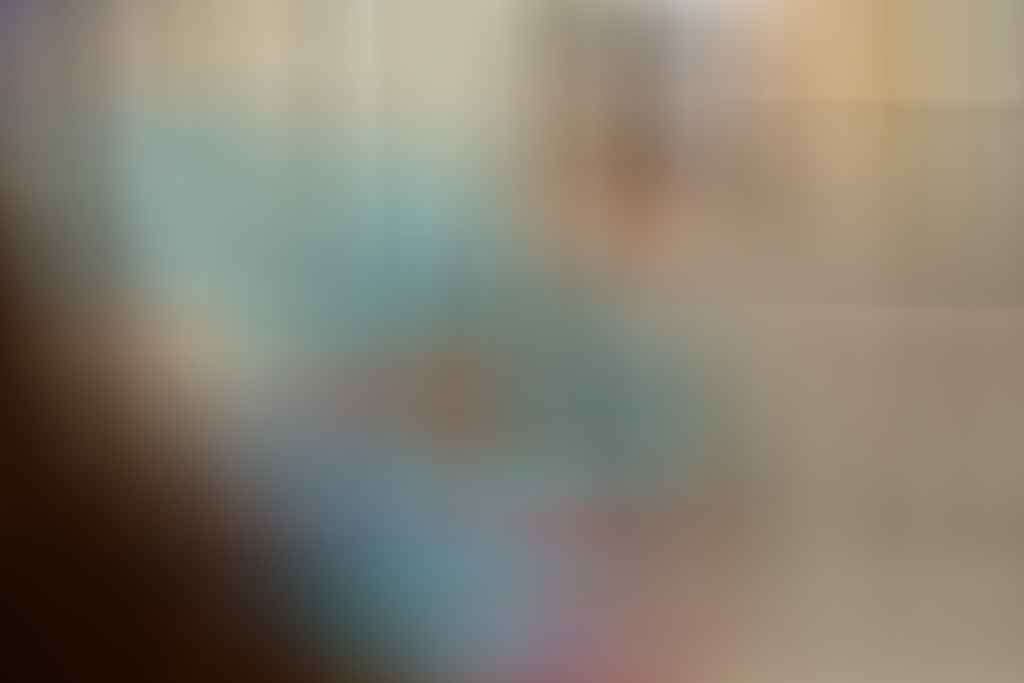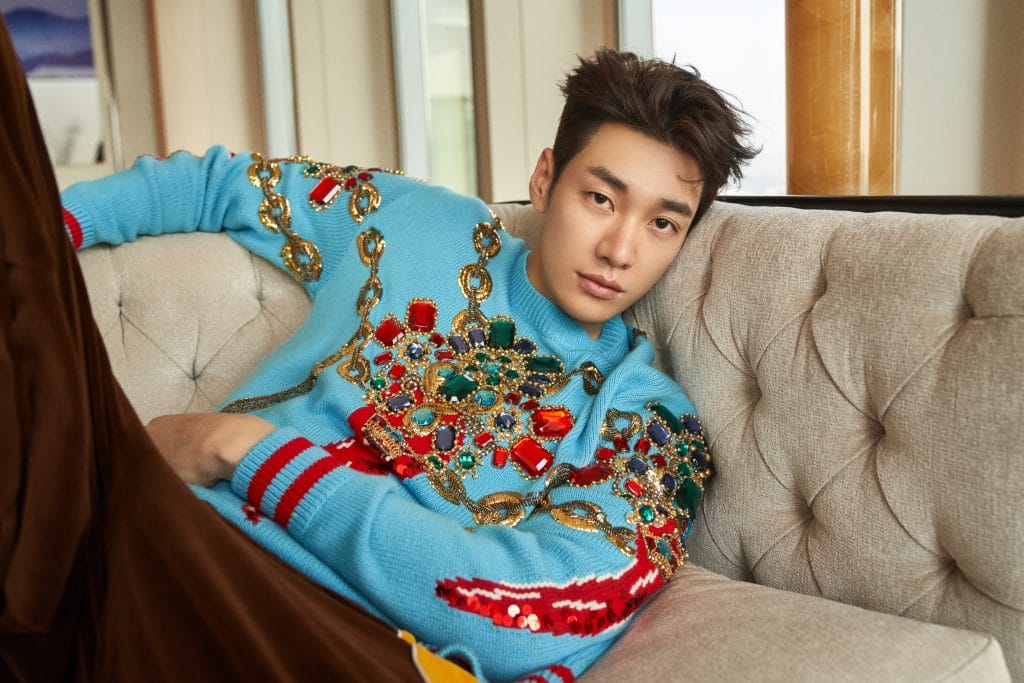 Dolce & Gabbana Wool embellished sweater; Gucci Cotton joggers
That same year, he tried his hands on acting. Debuting in KBS drama Worlds Within, he then starred in various feature roles for another five years before his first breakout role in the 2013 drama, Good Doctor. It seemed he did not regret transitioning from model to actor as he admits, "I would only think of modelling when I get questions about it or when I think about my past." 
Even at 32, his boyish charms shine through his warm smile and cheeky expressions. However, with a tilt of his head, he can instantly adopt a cold demeanour marked by the presence of a leading man and a smouldering stare. According to the Incheon-born actor, he believes that a strong sense of self-improvement is what keeps him going in the industry. "Whenever I act, I always have regrets about my acting and feel the need to improve myself. At those times, I want to understand the role better and eventually act it out better. I think these things keep me going." 
Although Kim is a towering 1.87m tall, one quickly realises that his prominent presence actually comes from his humble and down-to-earth personality. An exclusive interview with this handsome face had us digging deeper into his character and the alternate career path were he not the actor he is today.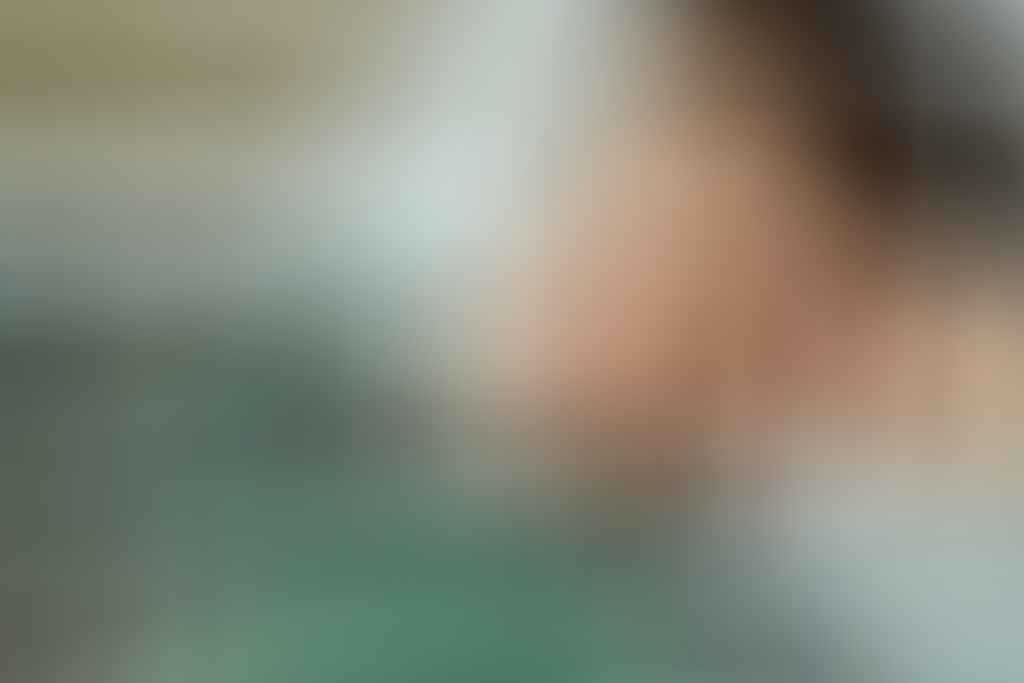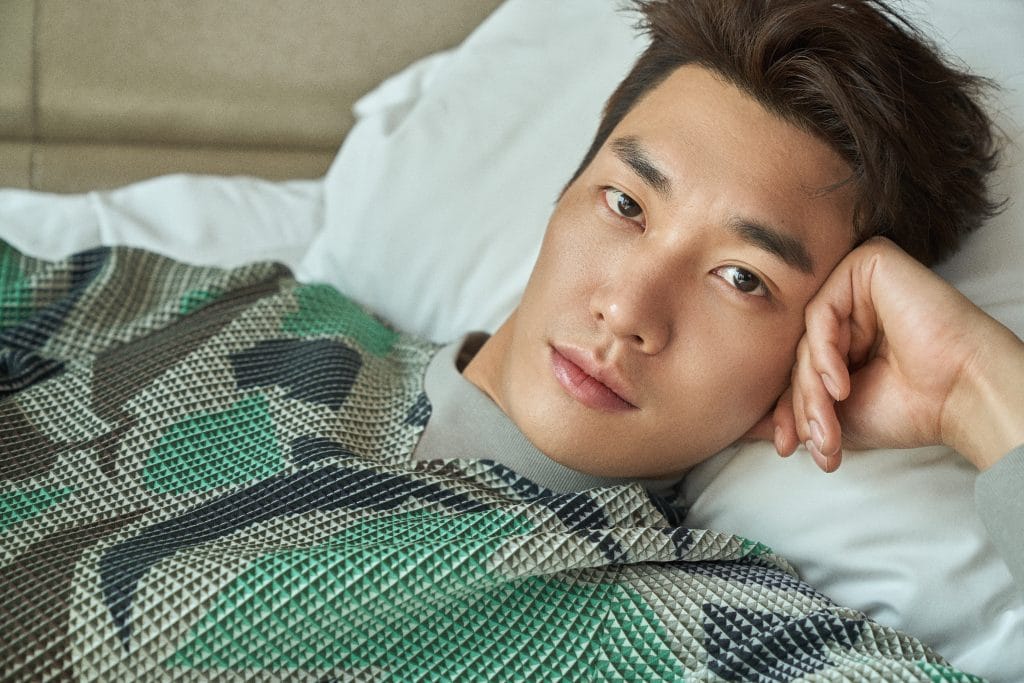 Hermès Polyester-blend sweater
What have you been busy with? 
I'm currently filming a romantic comedy called Love at First Sight, which is scheduled to air in May. My role in the drama is lead character Do Min-ik, a smart but needy and problematic boss who calls out his secretary all the time.
What is your trump card as an actor?
The phrase "trump card" is too grand. For me, I contemplate and mull through the script a lot. When I take on a role, I try to portray the raw and natural emotion of the character at that point in time. However, I think that I still lack a bit in this field, so I am still working on it.  
As this is our Practical Issue, is being practical or passionate more important?
If you lean towards one side while running, you will fall. Similarly, I think there should be a good balance between being practical and being passionate in life. You should live passionately but also consider the practical things in life.
Likewise, how practical do you think TV dramas are to life?
There are many TV dramas that reflect reality. However, I don't think it is realistic when I act. When I act, I act according to the script and based on the plot. I think only 10 per cent of the things in TV dramas are practical. It's hard to be unpredictable like in real life. I guess that's what makes dramas neither practical nor realistic. 
Photography Chee Wei
Styling Wilson Lim
Production Jeannie Ang
Grooming and Hair Lee Hyejin & Kim Young Ju
Photography assistant Ong Poh Siong
Styling assistant Sapphire Chin
Catch the full interview in our April'19 issue, out on newsstands now. 
---