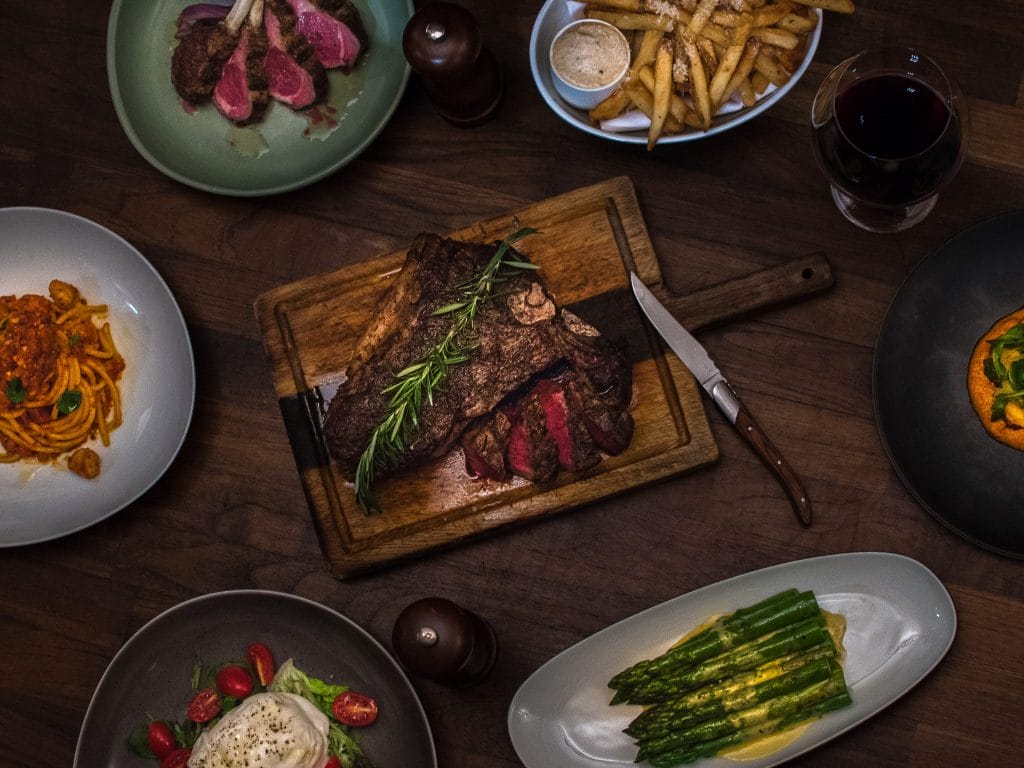 They say that good company begets good food, but is diving face-first into a painfully mediocre buffet that overcompensates with quantity truly enough to leave the soul and belly heartily filled? Rhetorical question aside, treat oneself and a posse of chums to these generous platters that make their rounds about the table with so much more decorum.
Bistecca Tuscan Steakhouse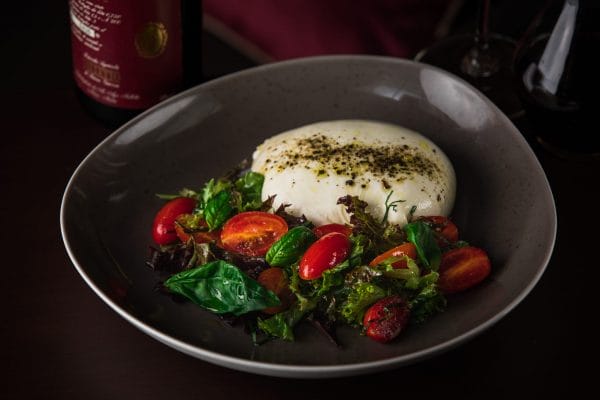 It might as well be heresy not to include carnivorous options in a list of indulgent feastings. Contrary to popular belief, meat platters are not bloodbaths that result in a grease-filled night. Enter Bistecca, a modern Italian steakhouse tucked away at the fringes of the city centre. The linchpin of the Tuscan establishment is undoubtedly its namesake Bistecca alla Fiorentina, a thick cut, char-grilled T-bone steak. The 1.1kg F1 Karoge washu-bred wagyu steak made for sharing is sourced from the evergreen pastures of the King and Kiewa valleys of Australia and seared Tuscan-style over a high-temperature wood grill to ensure a crisply charred crust while safeguarding a tender and juicy centre.
Forbidden Duck
From cattle to fowl, no prizes for whoever can guess the Forbidden Duck's claim to fame. Spearheaded by the Michelin-starred "Demon Chef" himself, Alvin Leung, the man has brought his experimental style of cooking and toned it down to better suit the tastebuds of roasted duck-loving Singaporeans. The restaurant's famed Signature Slow Roast Duck is the dish to put on the bill. Enjoy it with layers of familiar condiments such as hoisin sauce with calamansi, julienned cucumber, sugar, and smoked sea salt, encapsulated within butterfly-shaped steamed buns. If that is not enough to whet any group's appetite, tuck into the glistening Iberico Pork that melts instantly on palates. 
The Floating Donut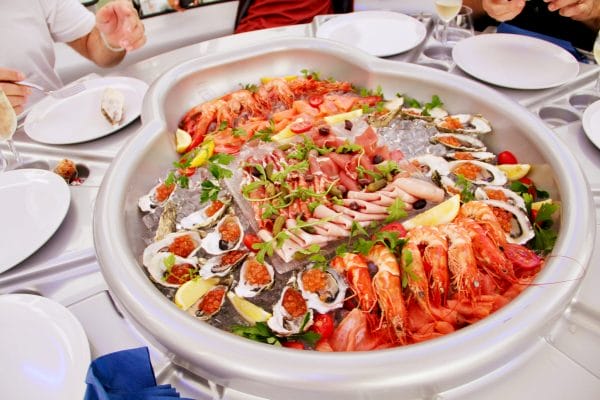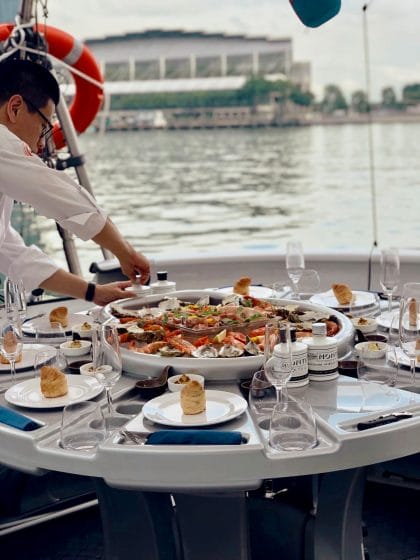 Take in the scenic views of Marina Bay's distinctive architecture with The Floating Donut. Keeping true to its name, guests are invited to cruise along Singapore's waters on a circular, doughnut-shaped boat. Feel free to bring on the most boisterous of friends along as the hospitably-sized boat comfortably accommodates up to eight. On the trip, place faith in the certified private captain and relish in a plethora of seafood. Fresh offerings on the menu include prawns, fish roe, oysters, and sashimi; plenty enough to go around as the gang cruises along in this one-of-a-kind boat ride.
Fish pool
If one is game for a more intimate round of quick-fire bites, look no further than the glamorous Fish Pool. As its name suggests, quality seafood is the urban enclave's calling card, but the bar takes it a step further by only including the finest catches of the sea. The meticulous selection features batches of oysters served with mignonette sauce, centre cuts taken from the crown of Kinglas Scottish Salmon, and Sturia Aquitaine caviar flown in directly from France. However, the limelight is stolen by Singapore's first mermaid, Syrena, who mesmerises with her aquatic acrobatics in the bar's very own diving pool twice a week.
---