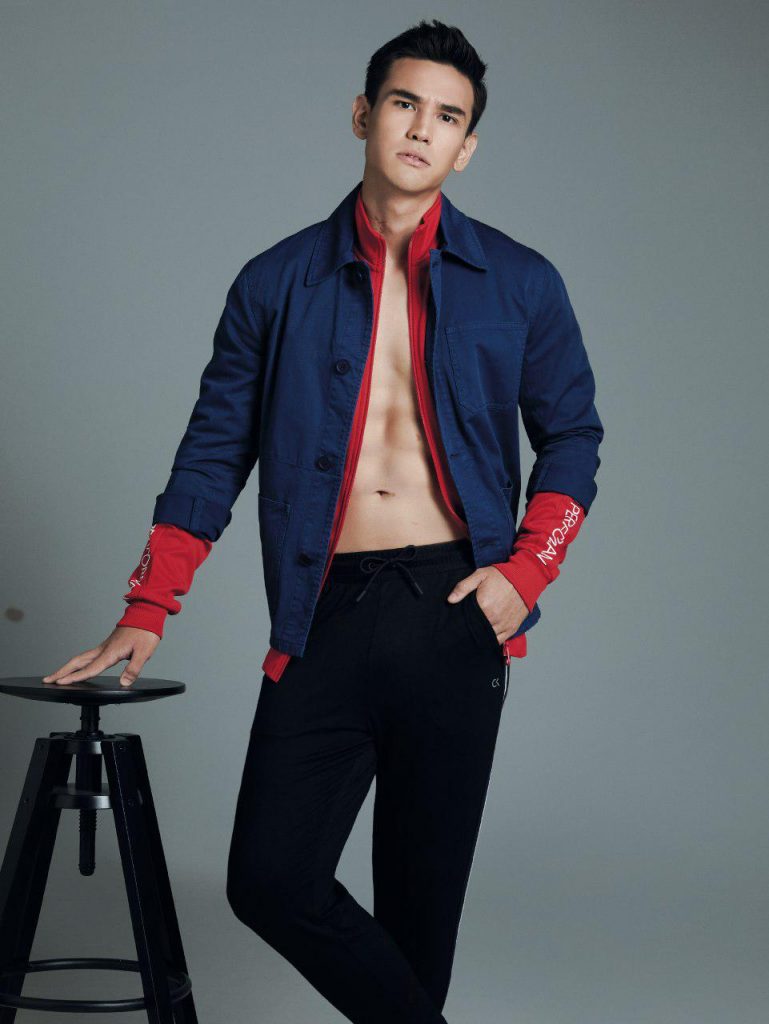 These strapping bucks are embodiments of better living through exercise.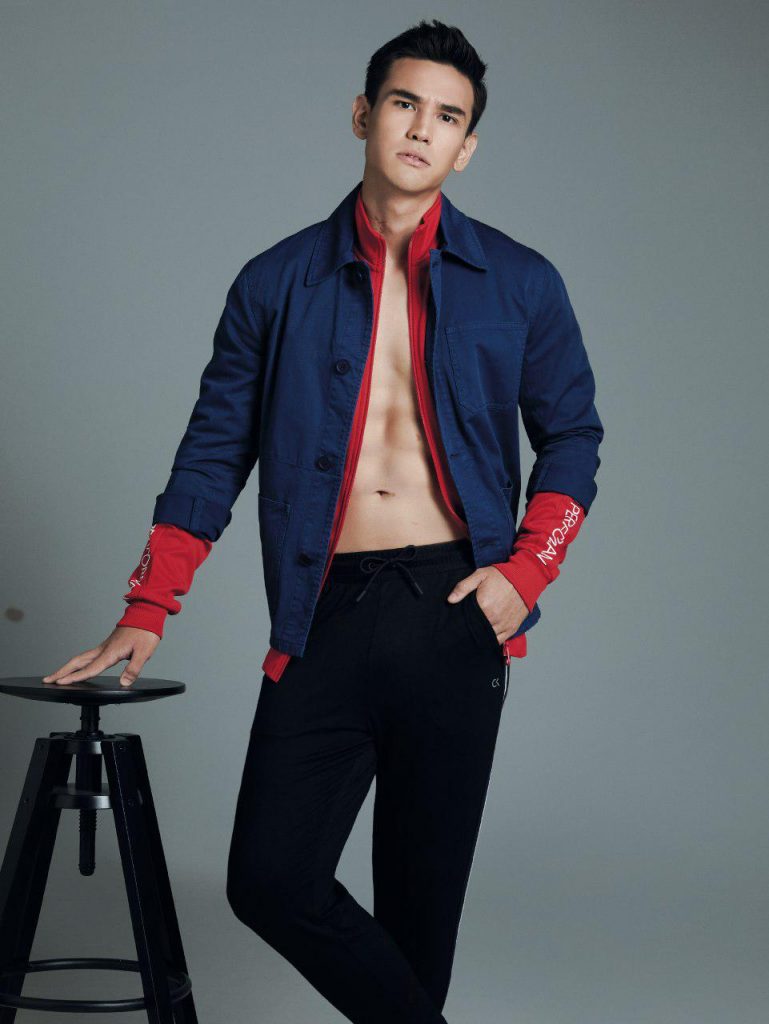 SEAN ROBERT DEN HARTOG (@seanrobertt)
IT Enthusiast / Model (NOW Model Management)
Are you a gym addict? The only adverse consequence of my gymming is the difficulty in fitting into medium-sized tops. I was addicted to running in the past. Every long-distance run tore my meniscus further, but I could not seem to quit. Favourite #fitspo: My gymming and running is more stress management than working towards a specific goal. Biggest male body image myth: Swimmer's Body Illusion – I fell victim to a variation of this. I did long-distance running to slim down my thighs because I could not fit pants smaller than a size 32. But no matter how much I ran and dieted, my thighs would stay large, and it was only my upper body that shrank. Does size matter? I think with a variable such as size, a goal should only matter if it genuinely can and is worthwhile to be achieved. If not, we need to come to terms with the fact that to be human is to have limitations. 
Sandro Wool jacket; Calvin Klein Performance Cotton jacket, cotton joggers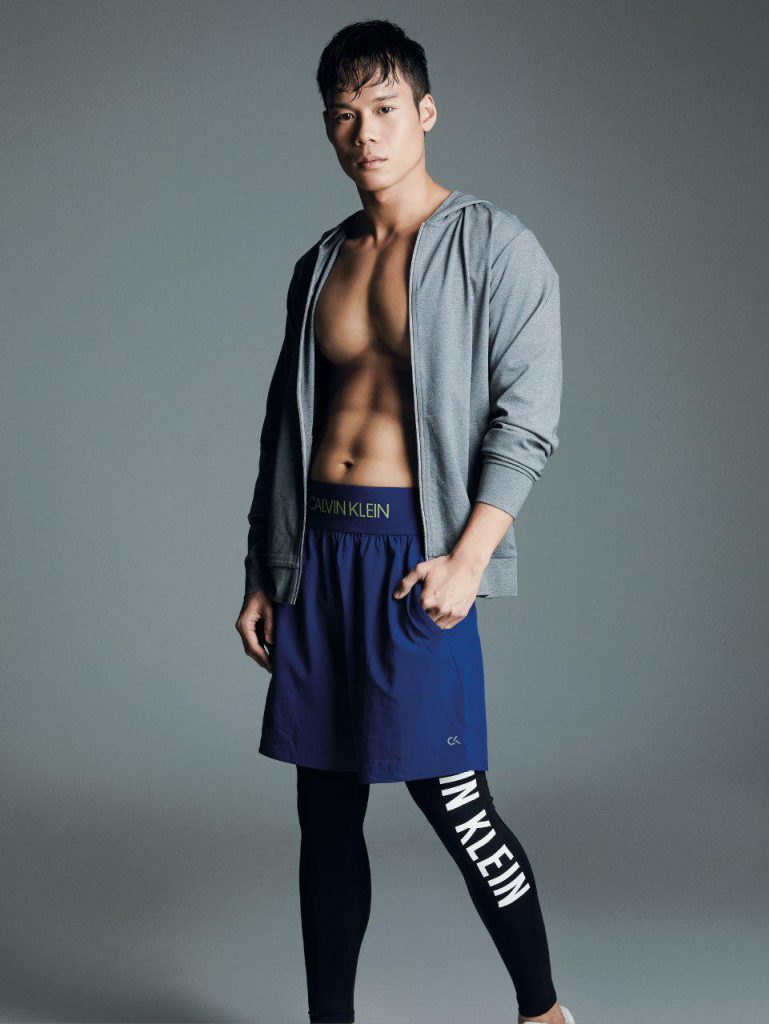 DUSTIN LIM (@dust_lim)
Model / Graphic Designer
Biggest mood right now: I have a few ongoing projects with my management and a handful of drama series in post-production, so 2019 is going to be filled with excitement! Describe your fitness lifestyle. I usually gym and run at least three to four times a week. I also always keep myself hydrated, avoid junk food and eating after 9pm. Are you a gym addict? Nope. I go to the gym to keep fit and active, not to become a bufflord. Best workout look: Comfortable shoes, lightweight T-shirt, and stretch shorts. Put on a cap if my hair is long. Simple is best. Favourite #fitspo: Chris Hemsworth. His workout videos keep me motivated, and I have always wanted to achieve his super shredded body. Biggest male body image myth: Never feeling "big" enough. Does size matter? Depends on what you want to achieve. Personally, I find that it does, especially in [the modelling] industry – I might be too huge for the runway. Bigger is… not always better. You might regret it one day.
Calvin Klein Performance Wool jacket, polyester shorts, polyester tights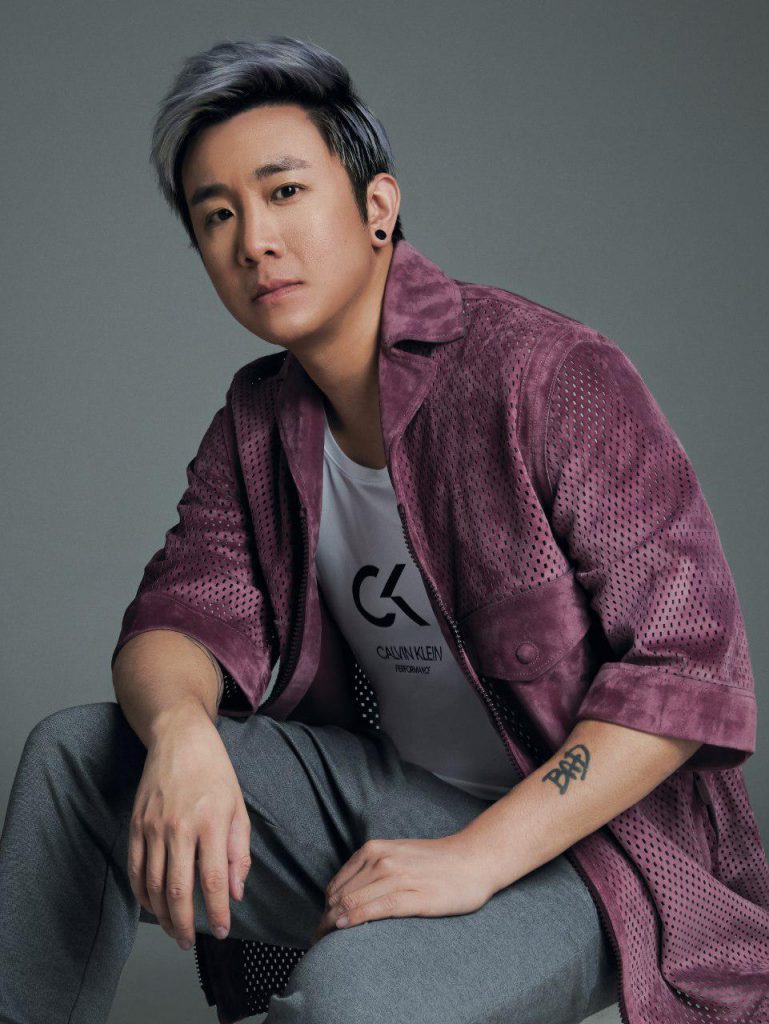 LEON LUCAS aka INQUISITIVE (@inquisitive)
DJ / Producer / Turntablist
Biggest mood right now: Music is the universal language of mankind. Describe your fitness lifestyle. I aim to hit the gym four to five times a week, subject to my schedule. Are you a gym addict? Yes, I am. I beg to differ on the stereotype that working in nightlife means living an unhealthy lifestyle. My passion does not prevent me from keeping fit. In fact, keeping fit is a lifestyle choice that should not be determined by whether you are a day or night person. Best workout look: Muscle tank, track pants, and Nike Air Max 97. Favourite #fitspo: It has got to be Jeff Seid and Steve Cook. Biggest male body image myth: Eating too many eggs can result in high cholesterol. Does size matter? Yes, to a certain extent. Bigger is… more than being big physically. It is also about having a big heart and having big dreams you strive to achieve in life.
Ermenegildo Zegna Couture Suede shirt; Calvin Klein Performance Cotton tank top, cotton joggers
Credits: 
Photography: Jeff Chang
Styling: Sapphire Chin
Photography assistants: Alif, Fried Rice & Tan Jia Jia
Styling assistants: Khoo Yong Hao & Jocelyn Tan
Grooming & hair: Jane Lau / PaletteInc using YSL and Keune HairCosmetics
---