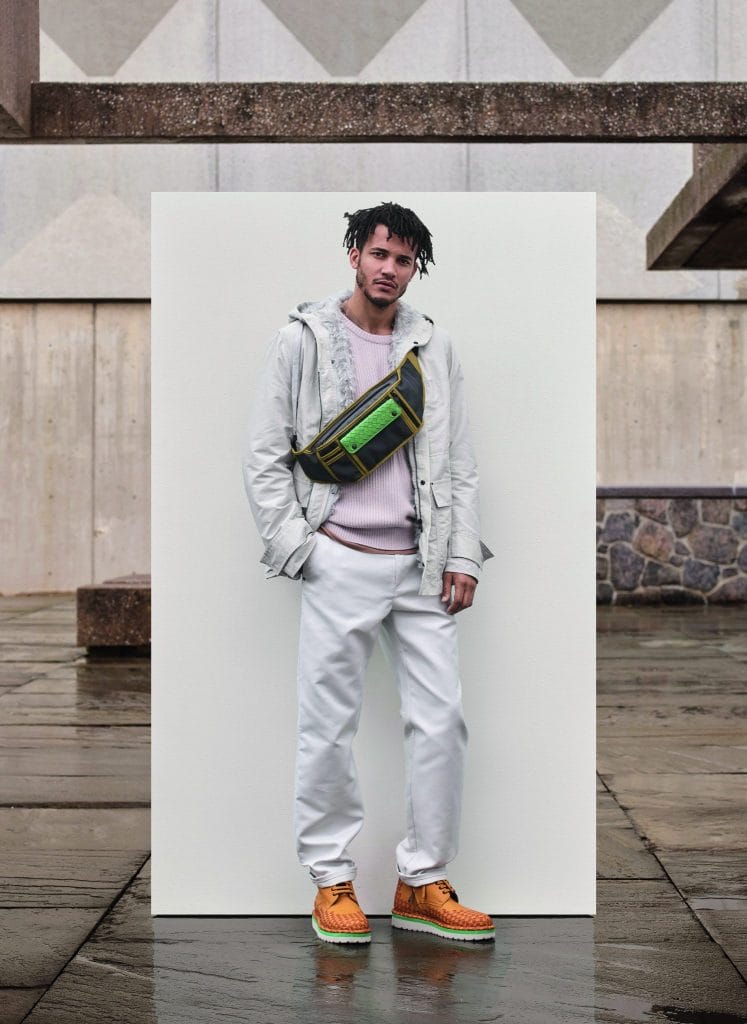 It is often assumed (by the uninitiated) that white is the go-to colour for the bland and uninspired, ranking the same as its monochromatic opposite. It could not be further from the truth. White's significance is not undermined by its simplistic properties; it is, in fact, the opposite. Often overlooked is white's minimalism setting the groundwork for statement pieces and loud prints to stand out. In recognition of the unsung colour, here are some Pre-Spring'19 looks that make use of its intrinsically bare characteristics to set the stage for others to shine.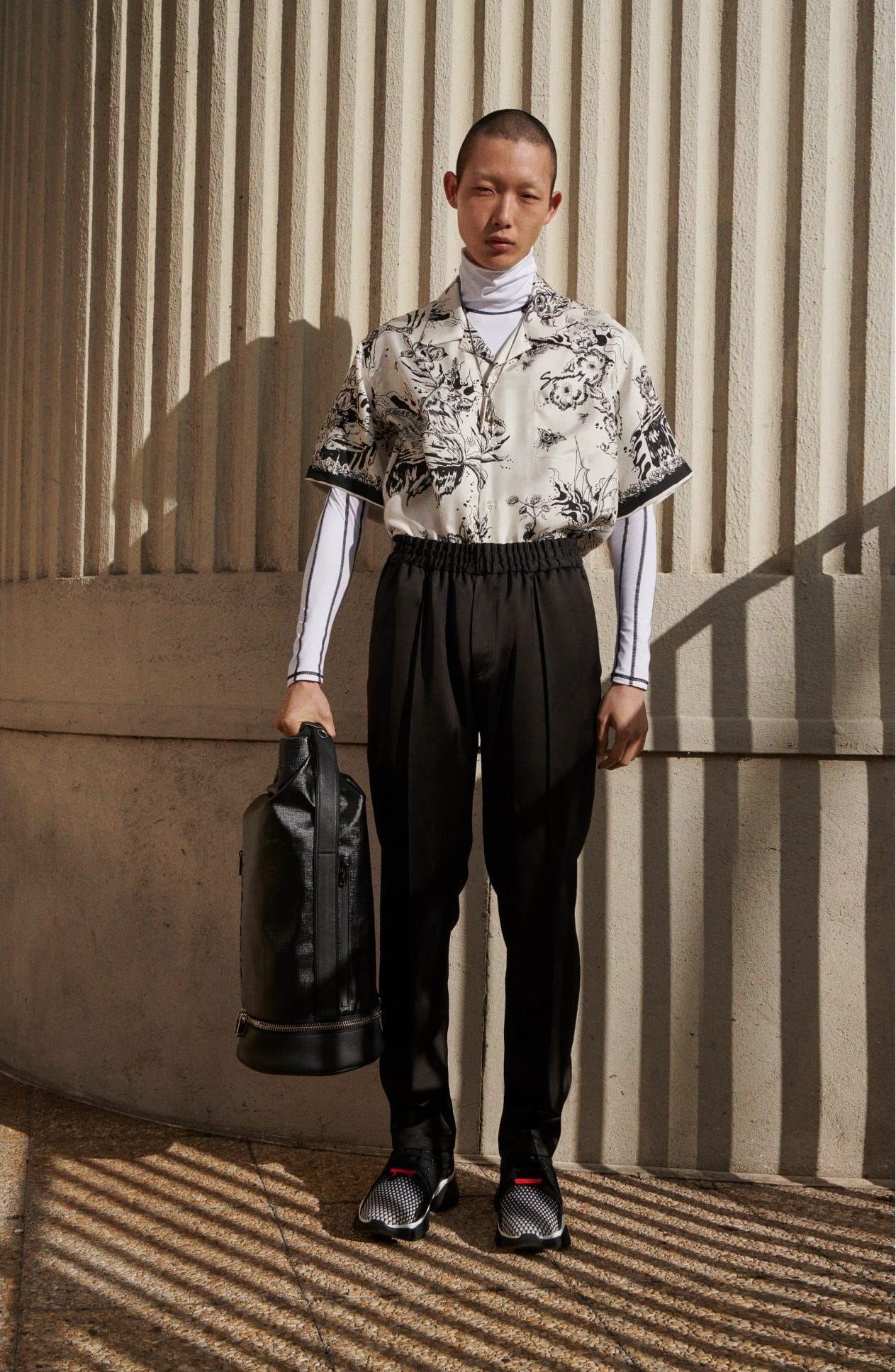 We love the portrayal of delicate silk in this Givenchy look: a creamy white shirt sitting comfortably on the body, its soft silken sheen emanating a sense of luxury. Like a blank canvas, the silk shirt is illustrated with a mythical floral print in black, demonstrating the colour's ability to both highlight and contrast.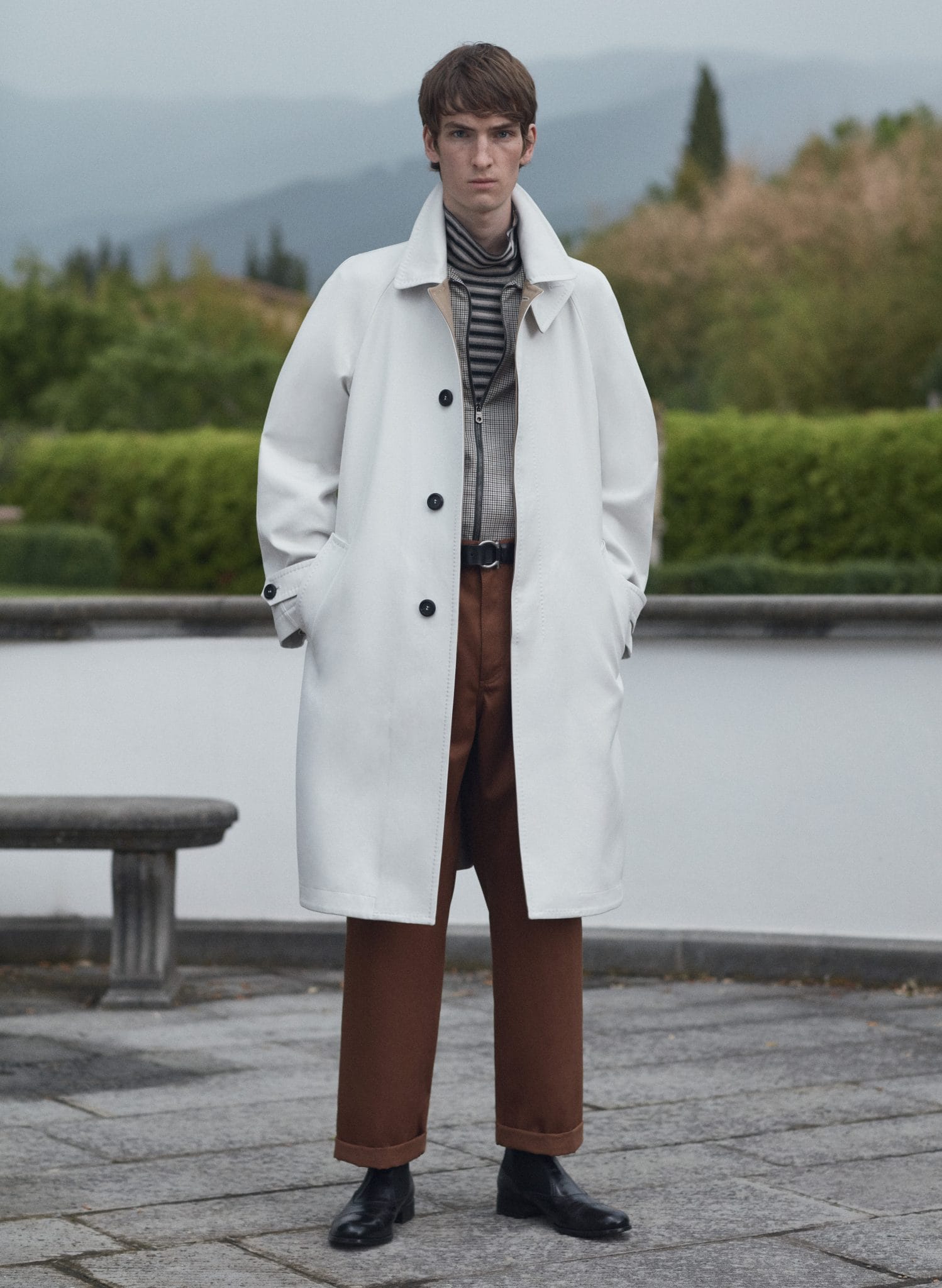 Another way to weave white into your outfit is to use its neutrality to temper flashiness. In this Salvatore Ferragamo look, the white coat serves as a finishing touch that envelops the body to keep the other colours in check. This opens up room to incorporate even more colours into the get-up without looking insane.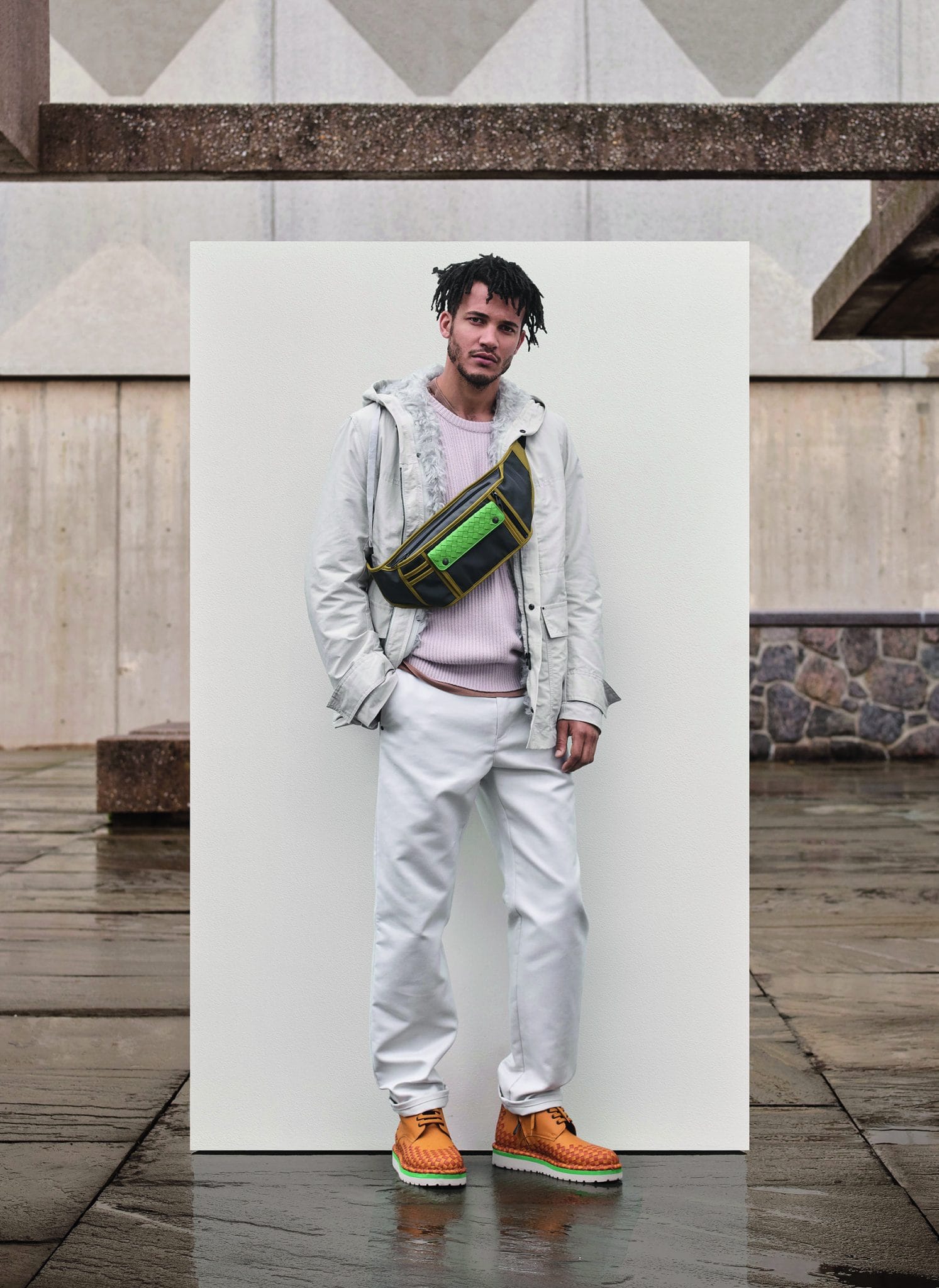 Versatility is what makes white so easy to work with. Pair it with similar shades – like in this Bottega Veneta look – and things will fall naturally into place. The grey, pale pink and white combination is easy on the eyes, and does not look an ounce outlandish. To create even more talking points, accentuate with accessories in a contrasting colour, as demonstrated by the bum bag and sneakers here.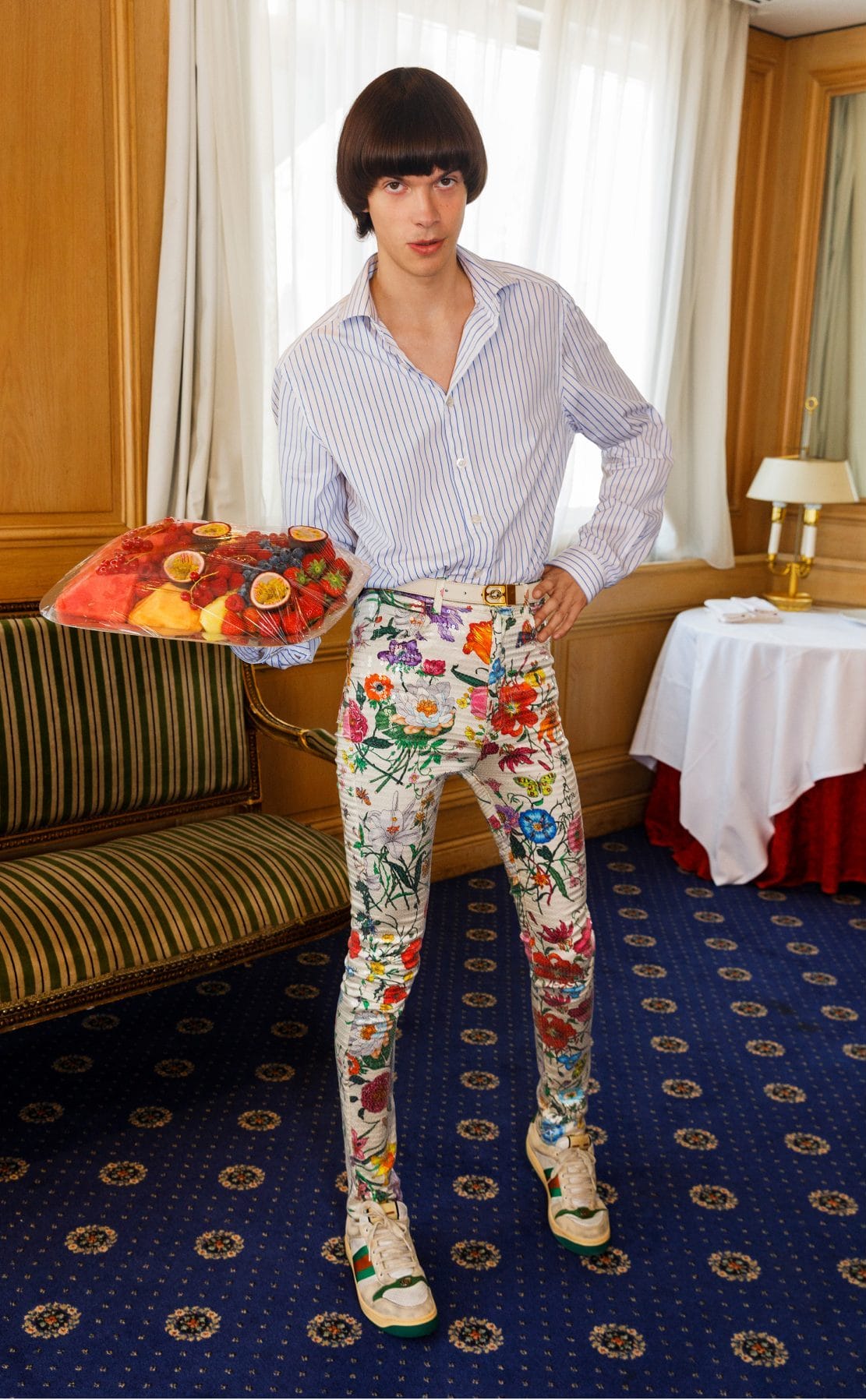 It does not take a genius to figure out the focal point of this Gucci look. No, we're not talking about that glorious platter of fruits. It is the floral-splattered skinny-fitted trousers that makes such a bold statement precisely because it is in white, which allows the vivid tints of red, orange, yellow and green to pop even more.
---