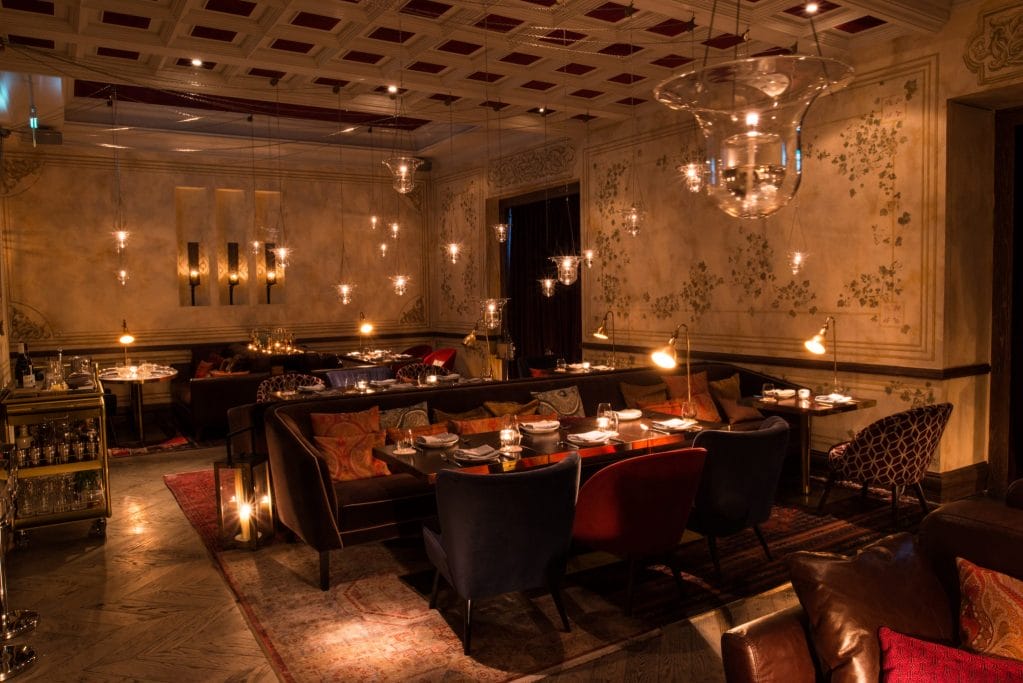 Singapore is often described as a modern melting pot, where different cultures meet and fuse. It is thus perceived that if we were to fancy eating cuisine uncommon to the local culture, the feast would only be a stone's throw away. However, the options are mostly saturated with the same kinds of Asian and Western cuisines. American and Italian come to mind when we think Western food; Korean, Japanese, and Chinese for Asian food. It is no wonder that we are sometimes accused of being lacking in diversity when it comes to international choices. Hence, Men's Folio scoured the island for some unique international restaurants to dispel this misconception.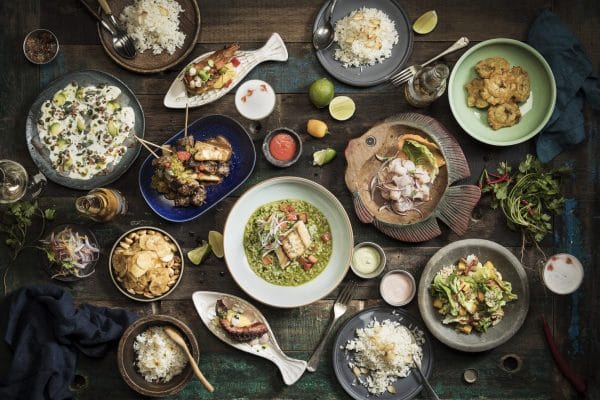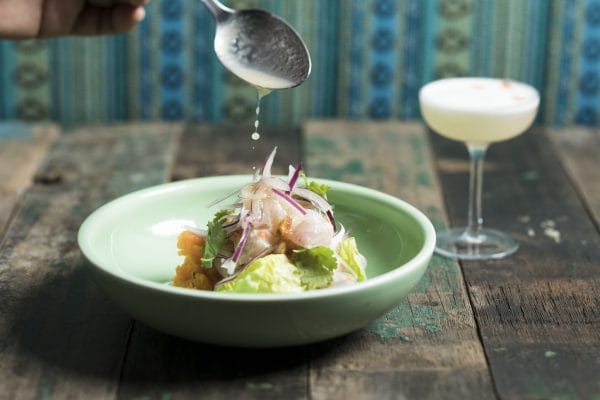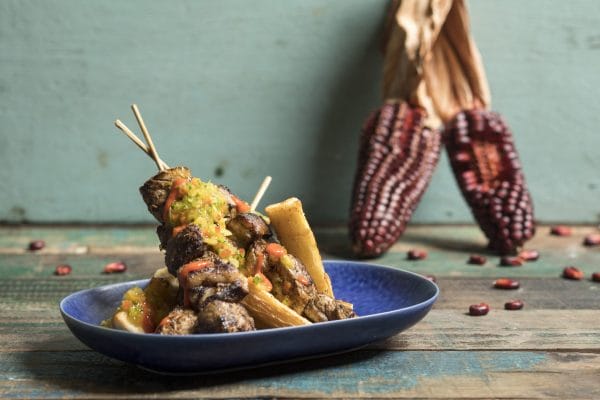 TONO Cevicheria
Pick up the maracas, put on something bright, and be ready to do the salsa in this free-spirited "tono" (Peruvian slang for party). Being the first Peruvian cevicheria in Singapore, TONO sets the bar high with its emphasis on ingredients, using only sustainable seafood such as line-caught New Zealand fish. Chefs here are trained in Lima, working with a mix of Peruvian and the region's ingredients to recreate authentic Peruvian flavours while revitalising it. On the surface, ceviche seems simple enough to make, consisting of only seafood, citrus, chillies, and onions. However, experience how the components come together in its citrus-based marinade, aka Tiger's Milk, and one will think again. The festive big-heartedness of TONO's philosophy manifests in its convivial ambience and the purity of its cuisine. Begin a dive into the depths of the sea with the traditional Ceviche Clásico (catch of the day, criolla, sweet potato, canchita, lettuce, and Tiger's Milk). Follow up with a Pisco Sour (alcohol, citrus, egg whites, and Angostura bitters) and finally touch the seabed with a Combinado (Arroz con Leche rice pudding, Mazamorra Morada purple corn, and raisin compote).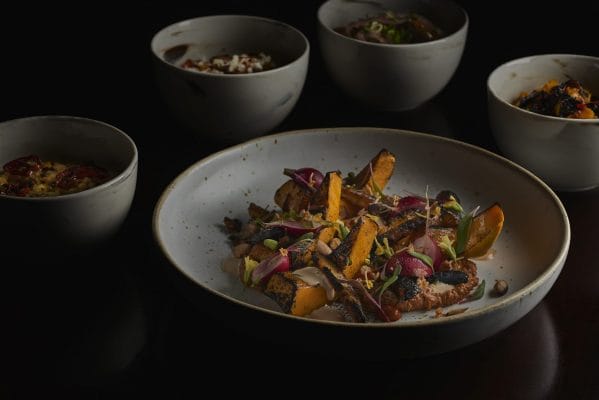 The Ottomani
Get on the magic carpet and be transported into the exotic Middle East with the new supper club, The Ottomani. Fire is at the heart of the restaurant, from cooking to the lighting, which creates an intimate dining experience. Every illumination in the venue is either from candle or oil lantern, creating an alluring "Arabian Nights" atmosphere accompanied by vibrant dishes. The Ottomani focuses on combining fresh, sustainable and local ingredients with other unique ingredients from Morocco and Turkey. Its offering is cooked above a charcoal grill and a wood-fired earth pit, while closing embers are layered over the next day's menu for slow roast items, creating a flavour that is impossible to replicate with modern, less labour-intensive methods. By taking a progressive route for familiar cuisine, the experience is anything but classic. Experience The Ottomani's 1,001 flavours with signature dishes from Adana Beef Tartare "Kebab" with Caviar to Pit Roasted Lamb Shoulder with Spiced Molasses and Sumac Gremolata. With The Ottomani, one can put down the lamp, stop wishing for good food, and just head down to the Middle Eastern joint.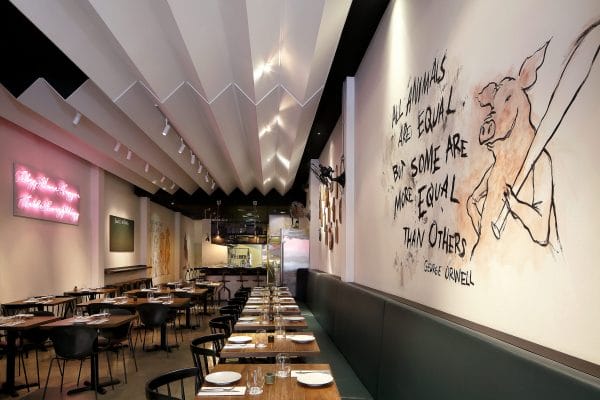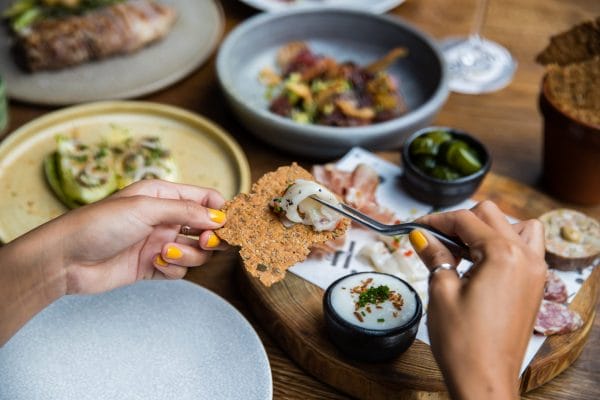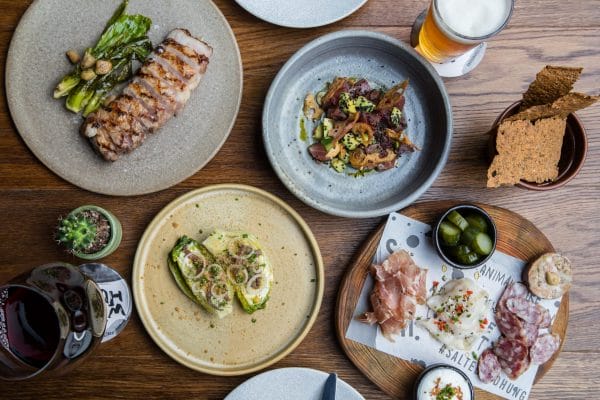 Salted & Hung
If you find yourself travelling in the Australian Outback, you will find that food is scarce. It will probably take a week or more to reach your destination by car, and with nothing around but shrubbery, what kind of rations should one bring, and how can any cooking be done? Salted & Hung has the answers. An establishment where the menu's highlights are an array of cuts derived from every part of the animal with elements of smoking, curing, and pickling, it ensures starvation is impossible at the Outback. In fact, Salted & Hung's menu is designed for sharing, so crack a cold one and select dishes prepared with various preparation techniques ranging from fermented to smoked, brined, and cured for a grand feast. Due to food shortage in the Outback, chefs are attuned to utilise every part of an animal. Dishes like Sweetbreads, Savoy Cabbage & Granola and Chicken Liver, and Hearts & Guanciale are both delicious and bold at the same time. For guests looking for an even more adventurous and uniquely Australian experience, try the Salted & Hung Kangaroo with Beetroot & Celeriac. End the night around a bonfire to share stories and a cheeky take on the Australian classic – Peanut Butter Tim Tams.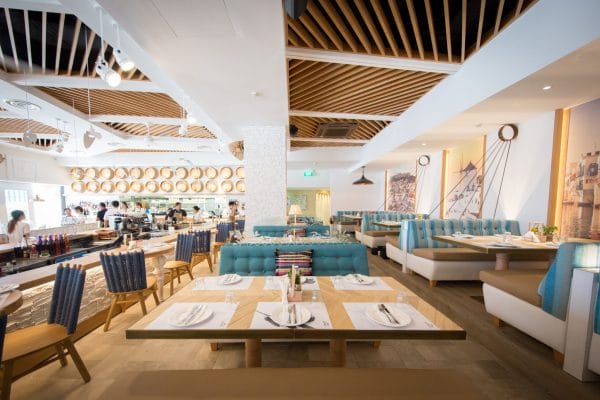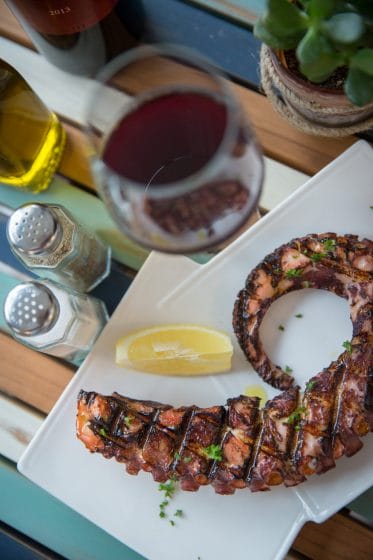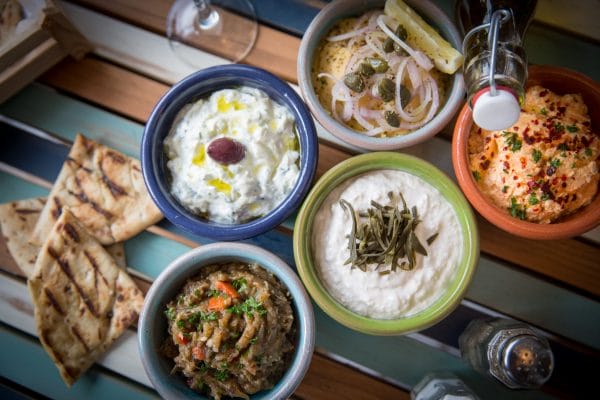 Bakalaki Greek Taverna
Take a trip to Athens and ponder about life's philosophical questions over plates of delicious Greek food. What is the meaning of life? Am I inside a simulation? Should I order two more Baklavas (a densely honeyed dessert)? Say yes to the Baklava as one lets his thoughts simmer. The experience in Bakalaki is encapsulated by the merging of two Greek words "Bakaliko" (traditional neighbourhood store) and "Meraki" (to do something from the heart). Dine in a homely interior with earthy tones and woody nuances created to replicate the welcoming feeling of a traditional Greek home. Authenticity is key with unique Mediterranean seafood specialities, thus all fish and seafood prepared in the restaurant are flown in from the Mediterranean, while the house-brand extra virgin olive oil is made by cold pressing olives from Koroneiki trees. Try its signature dishes Saganaki Kefalotyri (pan-fried cheese with lemon), Moussaka (a traditional baked casserole of beef minced meat, eggplant, potato, and béchamel sauce) and Htapodi (grilled octopus with lemon, oregano, and extra virgin olive oil). Join Dionysus in his merrymaking with Bakalaki's selection of Greek wines, Greek boutique beers, and a range of cocktails inspired by Greek Gods. Have a Poseidon (Tsipouro, brown sugar, and lime juice) for the perfect pairing with seafood, or the Afroditi (Mastiha, lemon juice, chilli, and mint leaves) for those on a date. As this is "Bakaliko" after all, complete the Greek experience by heading over to the accompanying deli section to browse a wide selection of Greek-imported produce such as cheeses, traditional sweets, and Greek wine.
---