For the uninitiated, the term "a cappella" is Italian for "in the manner of the chapel" and refers to singing without instrumental accompaniment. Today, a cappella music has evolved into a more contemporary sound, infiltrating mainstream pop culture. One hears it in movies like Pitch Perfect, TV shows like Glee, and even while celebrating Singapore's 53rd birthday. My vocal band MICappella was invited to perform the Evolution of NDP Songs medley, consisting of 26 National Day theme songs in all four official languages, during the National Day Parade this year. To date, not only have we performed on Singaporean stages big (The Float @ Marina Bay, Indoor Stadium, Esplanade Concert Hall) and small (void deck events, bars, weddings), we have also brought our own brand of high-octane vocal performance around the world to countries like China, Japan, Korea, Hong Kong, Taiwan, Malaysia, Myanmar, Austria, Australia, America, Amsterdam, the UK, Germany, and most recently, Russia.
Going overseas for gigs may sound glamorous; friends would ask where I was flying off to next, and in their minds, they probably imagine me sipping champagne on the flight while browsing Instagram with the onboard Wi-Fi. When we touch down, we will be whisked away to our five-star hotel with a room each, where we will rest until the time comes to perform. The reality is so much bleaker.
With six of us in the group, plus our manager and a sound engineer, we are a travelling octet, and budget is always a concern. Flying in economy class with a full-fledged airline can sometimes be a luxury, especially when we have to pay our own way.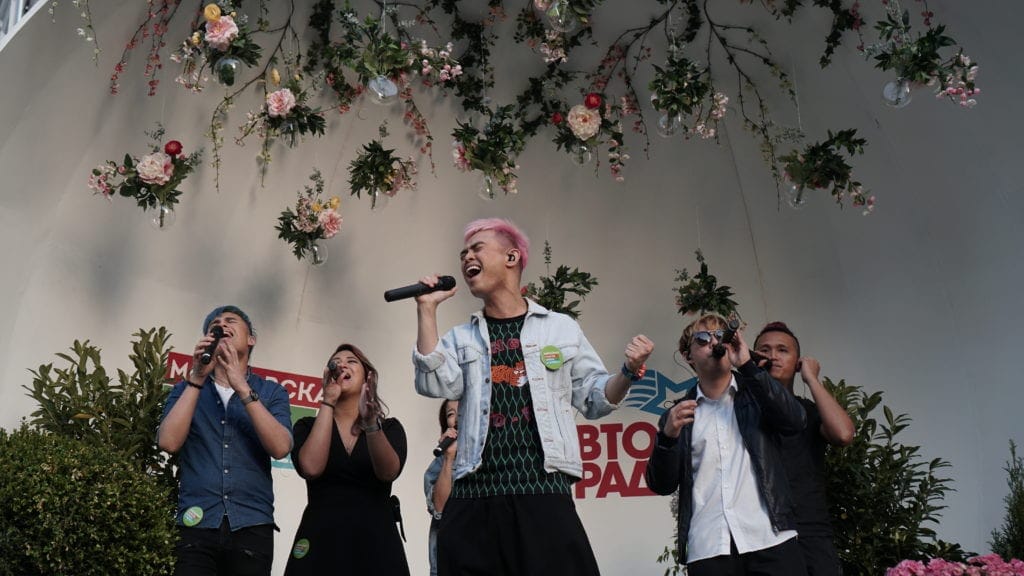 One of our earliest experiences travelling overseas was one such trip. We had to fly with a budget airline to save money. Yes, we endured a 14-hour flight to Europe with no meal service, no in-flight entertainment, and not even a hot towel to start things right. I remember being miserably cramped in my seat (aisle, at least) and surviving the arduous journey with a packet of sunflower seeds and episodes of How I Met Your Mother loaded in my laptop.
Out of all the times we have performed overseas, only once were we provided with individual hotel rooms. Mostly, we pair up in twin rooms. Sometimes, we get put up in private residences where all eight of us would stay in one apartment. Once, we decided to do a cross-continent road trip on a campervan, which seemed fun until it came time to decide on the sleeping situation. I had to curl up (not by choice, there was literally no room to lie straight) on the "bed" that was converted from a single seat into something smaller than a super single mattress. To say that experience was unglamorous would be an understatement.
You would imagine travelling in a big group to be a ball of fun and laughter. It can be, for the most part, but when you put a bunch of opinionated and passionate people in a small space together for too long, things can get trying. Our longest overseas gig was in 2012 during our The Sing-Off China stint. The televised reality competition for a cappella groups saw us spending three months in Shenzhen recording the show and eventually coming in first runner-up. 90 days in Shenzhen, but we spent so much time in our hotel rooms arranging, rehearsing, learning choreography, and recording the show that it took a toll on our sanity. We had disagreements, which caused tension and a shouting match that ended in tears (alright, it was me). Luckily, things got resolved quickly, and we managed to band back every time. While recording the final episode, I felt so homesick and sick of seeing everyone's faces that all I wanted was to be eliminated and be sent home.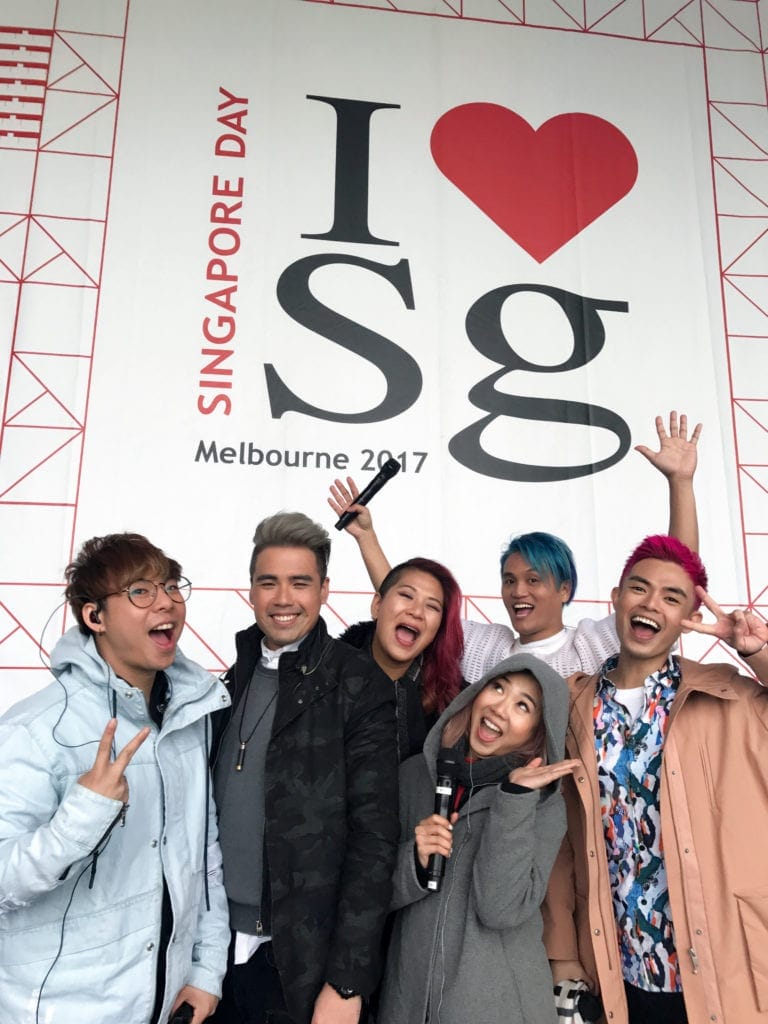 Why not? Singapore is a pretty comfortable place to be. We have a low crime rate, everyone is tolerant towards each other (most of the time), and even our tap water is potable, which is something I miss when we travel. Conversely, I witnessed pickpocketing in France, had racist slurs directed at me in Australia, and even got into a fistfight (my first ever, and I fared poorly) with a nut job in Russia, at the heart of a busy tourist attraction. All these reveal how sheltered I was living in Singapore, and I chose to see them as eye-openers.
Wretchedness aside, getting exposed to different cultures and places is actually a major perk of travelling. We have filmed music videos in Beijing, Amsterdam, and Tasmania that were set against breathtaking backdrops that would not have been possible in Singapore.
There is also something special about being a visitor in another country. Strangers can become friends, and I have encountered locals who went out of their way to help us. When we got lost navigating the Metro in Moscow, a guy brought us to the correct line even though he was not heading that way. When I dropped my phone in an Uber in Boston, the driver came back the next day to return it. Even audiences seem more encouraging when we perform. We were the headlining act for SoJam, an a cappella festival in North Carolina, and audience members held up their mobile phones with the light on and were swaying along with us as we sang, get this, a Hokkien song.
Call me a romantic, but it is this cultural exchange that warms my heart when I travel; it far outweighs any negative occurrences. To proudly wave the Singapore flag as an artiste and performer in so many other countries is a big part of why I do what I do. Here is to many more overseas gigs with MICappella in the near future.
Yes, I will pack a Singapore flag the next time we travel.
Words by Juni Goh
---