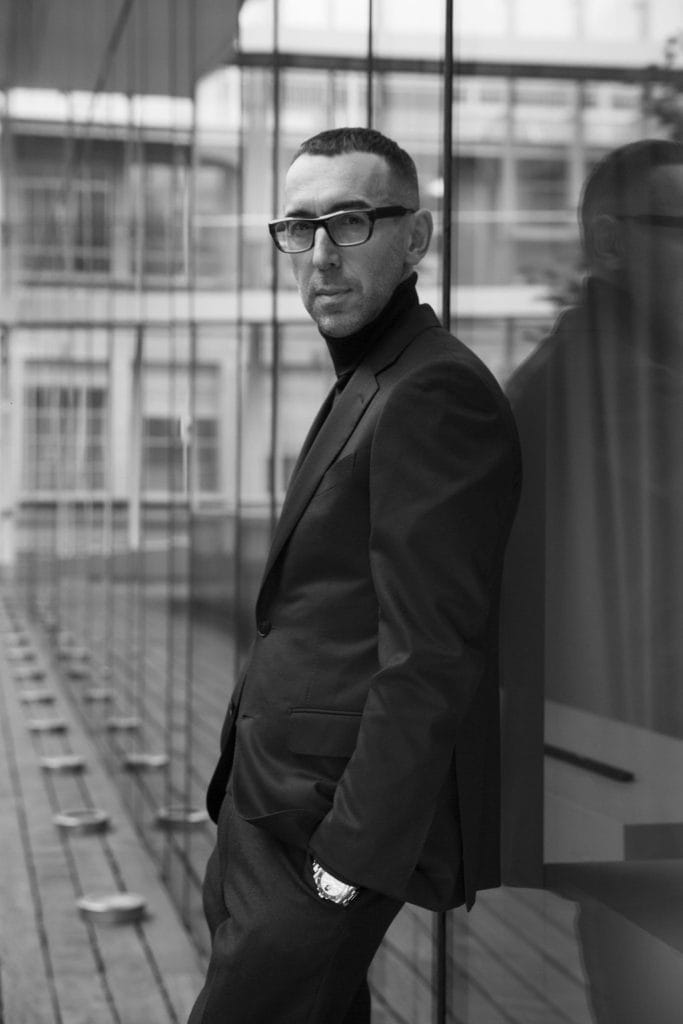 In early February 2016, Ermenegildo Zegna announced Alessandro Sartori's homecoming as its artistic director. It was a newly created position to helm all Zegna lines, namely the sports-oriented Z Zegna and the sartorial-styled Ermenegildo Zegna. In fact, Sartori was the creative director of the then newly created Z Zegna line between 2003 to 2011, but he was equally prepared for the Ermenegildo Zegna line with his experience at Berluti as its artistic director. His immediate goal upon appointment was to take the group to the next phase of its development – appeal to millennials.
Appeal, he did. Sartori presented the delectable Tiziano sneakers for his homecoming debut Couture collection in the Fall/Winter '17 collection. Cutting through the noise with stitches (similar to the techniques used on Zegna suits) on several panels of leather in the design, the mid-top staple was well on its way to become de rigueur and could either dress up or dress down any Ermenegildo Zegna looks and sneak into the hearts of sneakerheads.
Sartori did not just stop at innovative designs; he made sure the brand remained top of mind in the industry. He did that by putting up a show, both figuratively and literally, season after season. For Fall/Winter '17, he showed at a massive hangar featuring Anselm Kiefer's larger-than-life collection of crumbling concrete towers, then went on to fill the show space at Università Bocconi with snow for his Fall/Winter '18 show. For Spring/Summer '19, Sartori chose the architectural feat that is the Oscar Niemeyer building as a backdrop while his designs walked down a narrow runway between pools in front of it. Every sartorialist had Ermenegildo Zegna on the cusp of his lips when it came to talks about menswear designs and shows.
Today, he is launching the Ermenegildo Zegna XXX collection. XXX, being the symbol of manual craft for Ermenegildo Zegna, appears as a logo in the couture line and the artistic director has carved out the separate collection to allow the Italian luxury house to dive into the world of subcultures and stay relevant to millennials with style. The collection merges luxury and streetwear to deliver an evolved Zegna wardrobe for the modern audience. Sartori's Zegna creations have been gaining momentous recognition for the maison, and he is fully pushing that limit to world domination with XXX. As Men's Folio finds out, he has no plans of slowing down.
Welcome to Singapore, why have you decided to make a stopover here?
We like the feeling and energy of the city because it's like a small universe – there are a lot of different people, a lot of different cultures. We have three stores; one we particularly love is at Marina [Bay Sands]. There is also a beautiful F1 event, and the Singapore team has been organising these for a few years now, so we want to consolidate our relationship with the country, with the people, with you, and with the customers. So we decided to put the two things together and to do this event, with the trunk show, with a couple of interviews, and with a couple of other meetings.
What does the symbol "XXX" mean to you when designing the Couture line, outside of its definition of manual craft?
The "XXX" is not only a symbol but also a meaning. The "XXX" is, of course, the logo of the Couture collection, but it also has multiple meanings, I would say. As a symbol, it means manual craft because a single "X" is the typical criss-cross stitch that we do for the bespoke and couture garment. The reason why it was chosen in 2006 for the just-born Couture collection, and we decided to expose it on the outside as logo, is because we like the graphics particularly for modern movement, modern people, and a younger mindset. That's the reason why we decided to emphasise it, to make it bigger and bolder.
Would you say it is a reaction to the prevalent trend of logomania?
Even before the logo trend, it was an idea to take the symbolism of craft into a logo. Then, after the logo became important, at that point, it was a good thing to have and use it. But I find it particularly interesting to not use the name or to not use a newly created symbol, but to take a symbol that is arriving from craft and translate it into a logo.
How important is being on trend to you as the artistic director?
First of all, I think it is important to be unique, and we see all the brands with great success have a very unique style. Then, there are also brands with success that are following the trend, but I much prefer to be unique. In the uniqueness of our brand and our lines, we have the idea of strong clashes between extremely high qualitative human craft and modern design. But Z Zegna is, of course, the athletic wear approach. Ermenegildo Zegna is between tailoring and luxury leisurewear for the modern man. Couture is, of course, for the modern subcultures and the younger mindset.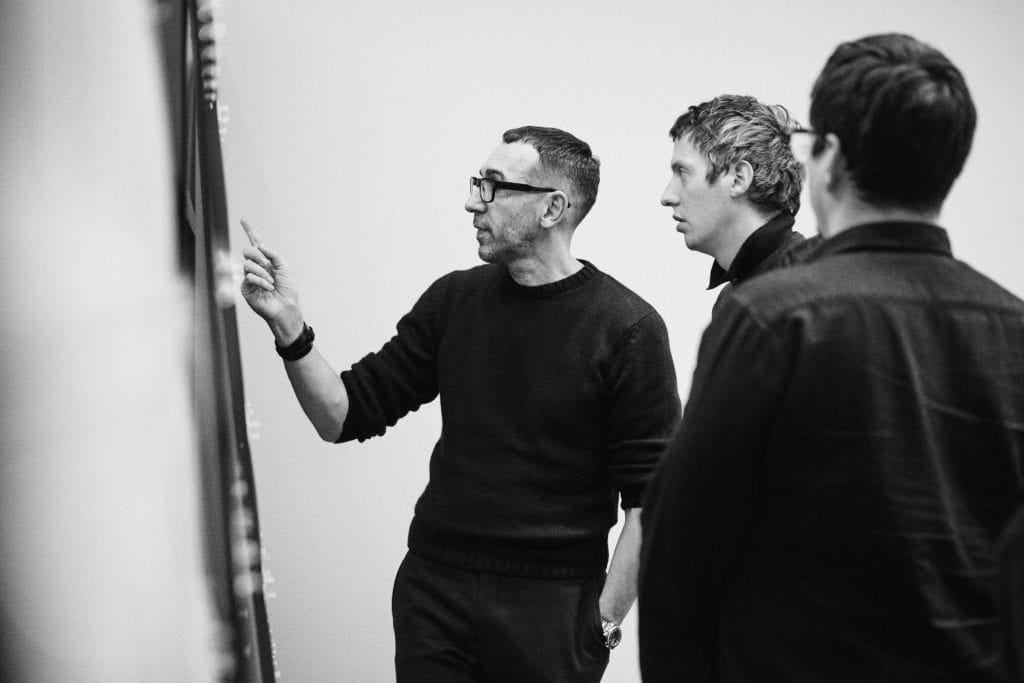 How do you think a traditional suit-making house like Zegna can possibly speak to the younger generation who grew up in this digital era?
First of all, I have to say the styling approach is changing not only for Zegna but for everybody. Part of your question has an answer that goes to a totally different approach, which is starting from design and designing for the store. So, the younger guy that still wants to buy tailoring does not wear it and style it as his father was doing with us. It is about different shoes and different underpinnings. We have hybrid suits where the top is no longer a jacket but a bomber, like you have seen in the last show [Spring/Summer '19]. It's all about the paradigm of using the word "suiting", where the top is a classic jacket but not anymore what we believe is that one shape. The suit is the combination of the same fabric with the top and bottom with a tailoring base. So, we could do a suit with a bomber and pants, or a classic jacket and sports pants.
How do you reconcile aesthetic appeal with craftsmanship at Zegna?
So, that is one of the bases of the company's DNA. Quite often, when you see extremely crafted garments, you see old-fashioned products, and quite often, when you see extremely fashionable products, you will see that same level of craft. In Zegna's DNA, it's a fusion of craft and modernity, so to me, it is specifically important to keep them very, very, very well considered at the centre of the design process. So when we start designing a couture garment or any kind of shoe, take the sneaker as an example, the approach to the sneaker is similar to that of a very well made Goodyear double stitch classic monk shoe. We don't go for a glued sneaker made somewhere in a cheap way; we do the sneaker with stitching.
A lot of times when craft is mentioned, many houses have an outward design to it. Is that a consideration for you when you're designing? To make the craft very visible?
Oh, the opposite. I always want to hide it. I always want to push it, but I also want to hide it. I want the garment to last, and I want the garment or product to be qualitative. I want to see the design and the shape, I don't want to over-show.
You've mentioned in various interviews that luxury is about craft, but in the modern days of automation, what does manual craft really mean for a luxury house like Zegna?
Let's put it this way, first of all, I don't dislike, at all, modern processes that are offering better quality. For example, to make a runner shoe, which is a technical shoe in full knit, as some of Technomerino Z Zegna shoes are, I need to be completely mechanical or electromechanical, because to attach the rubber part to the upper part, you need electric stitching that, for sure, needs to be done by machine. That, to me, is still craft, but it is completely different and modern craft. On the other hand, if I use a mechanical process to cut corners, and I know if by hand-stitching, it would have been made better, to last longer, that is something I don't like. I would have preferred to stay by hand. It's product to product; it's really about sensitivity. It's about what the product, what the single stitch, what the component is made for. For sure, the human hands are still the centre of my philosophy and the Zegna philosophy.
The new generation has grown up with a different notion of luxury, more inclined towards capsule collaborations and limited runs. Do you have plans to move Zegna in that direction?
We already do some, but we don't want to be running behind other people if things are not authentic. An example is the collaboration with Maserati and Ermenegildo Zegna because there is a natural friendship. So, we have natural partnership in collaboration, and we will have new ones soon. But they will have to be organic to what we are doing. I like them when they are not just a marketing or commercial tool. There needs to be a reason behind it. That's our opinion.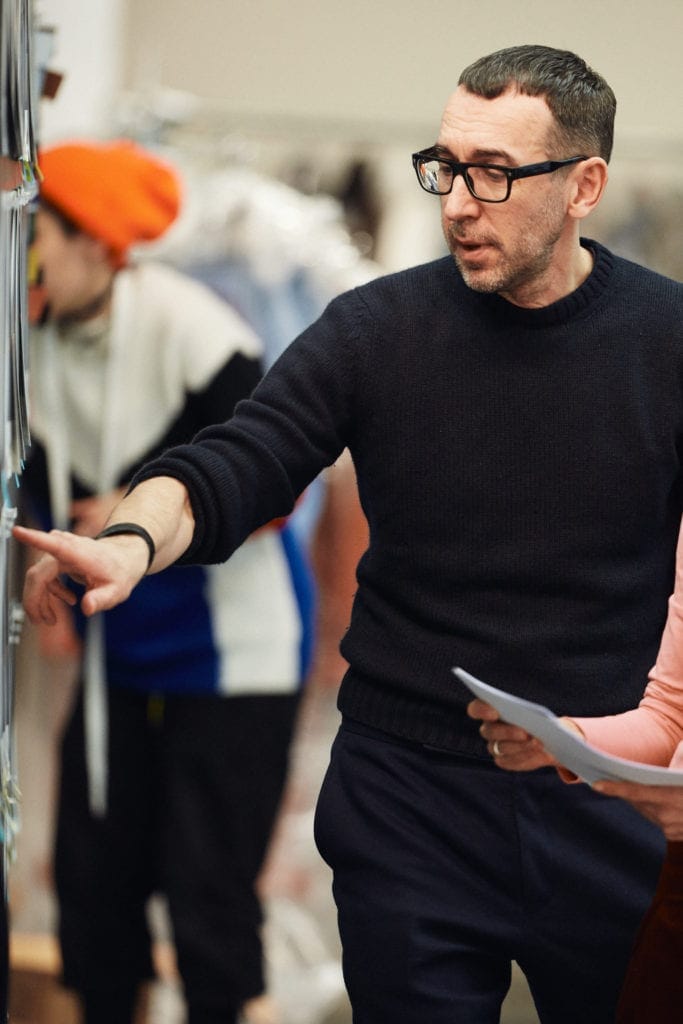 Is the digital world one that Zegna considers to be at the forefront?
Of course, it's one of the most important worlds for the future, not only for Zegna but also for everybody. It is part of the creativity; it is actually one of the machines where creativity is made. So we consider that as an integrated part of the creative process, it is as important as designers are. When we work on the creativity, we start from day one together. So it's marketing, digital, the full design team, etc. Each one is taking care of his part according to the brief, in its own way but coordinated, and we keep talking and speaking. It's really a totally integrated process.
As a designer, you have been credited for rewriting the rules of contemporary tailoring previously with Z Zegna and for bringing a ready-to-wear identity to Berluti as well. What do you hope to bring to the table as the artistic director across all Zegna lines now?
A unique point of view that is coming from a very special Italian brand rooted in the tailoring world, grounded in the beautiful environment we have in Italy, with a lot of pure craft and undeniable amazing quality, but for a modern customer, modern thinking with a modern approach. It is mostly redesigning and refining the silhouette with a unique point of view. That's my goal.
You have previously worked under a brand under a large luxury conglomerate while Zegna is a family-owned group. Do you think there's a different treatment towards the expression of creativity?
No, I think French brands and Italian brands are starting from different points of view to get to the same point. I think French brands are more dedicated to the brand image and the marketing side, and Italian brands are more dedicated to the product and how the product is made. But at the end, the outcome is the same, it's just a different point of view. It's just a question of DNA at its core, and the same differences are in the rules, in the point of view, or the starting point to solve problems. So, in the end, the equation is the same, and the result is the same.
On the subject of luxury conglomerates, what are your thoughts about Zegna Group's recent investment in Thom Browne? Is this the start of expanding the group? To acquire various know-how to strengthen the core Zegna brand?
One of the things I admire about Gildo [Zegna]and his family, even before when Gildo's father was CEO, was that it always invests in other companies, other businesses, or same businesses in other departments. Gildo just bought a hatter last year, probably the oldest in Italy, and one of the most beautiful, to make caps and modern hats in Italy. So, the way he thinks is to invest and protect the craft and the source and to protect the brand by owning different parts of the business. I see the acquisition of Thom Browne as part of the same philosophy. Instead of buying something that is behind (the supply chain), they buy another brand, but it's still part of the same philosophy. It's still owning a specific territory and making that territory stronger, bolder, and safer. So Thom Browne shares a similar point of view as Zegna because he loves beautiful fabrics and tailoring. He loves high quality, at the same time, he has a very unique style and a very unique point of view, and I think it is a very smart idea.
What are your thoughts about celebrities turned designers who do collaborations?
It could be a very long answer. First of all, I see celebrities designing objects before with furniture. Now, it's fashion. Maybe tomorrow, it will be food. I'm kidding, but I'm not, and they're so talented that they can design whatever they like. At the same time, I see other celebrities that are trying to design objects that are horrible. I don't think there is a specific rule that puts together these two, and it is the perfect combination. It's just about talent and the final customer – maybe, at first sight, he doesn't get it, but later, he gets it. So, I like well-thought-out things and things done by talented people. Doesn't matter if they are VIP or if they aren't, but the personality of the designer is still important. Because he [the celebrity] is influencing, then yes, it [status] is important. But again, the talent should be the first point, even before personality. Then again, it's my opinion.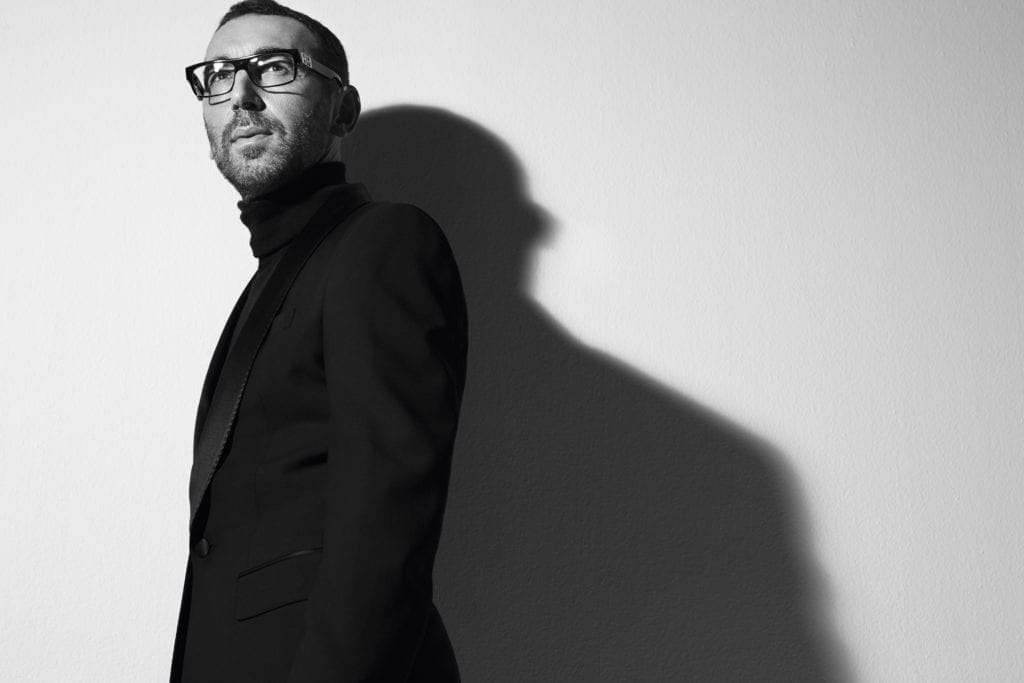 Many designers say they would create clothes that they would personally wear. What is the style of off-duty Alessandro?
I'd wear most of what we are doing. Of course, I have a point of view, and you'll rarely see me in printed T-shirts or shirts unless I'm at a seaside.
With the evolution of men's notions of dressing up, the suit, a mainstay of Ermenegildo Zegna, is taking a backseat against the backdrop of streetwear and athleisure. What do you think is the future of the suit?
I think that, first of all, I have to say that it is a golden moment for suits in bespoke. So, looks like tailoring and suits are suffering in the pret-a-porter. Why? Because it's natural, probably. If you want a specific suit, you want your own style, so you will go for made-to-order, and that's why the ones from the rack are suffering. I think tailoring would still be very important, but it has to be approached in a new way. So, new pants, new tops, new combinations. It's a mix-and-match notion and a different styling approach.
Androgyny has become a buzzword in fashion, and many women have openly shared their love for menswear. Do you have plans to introduce womenswear in your runway and presentations?
No, we don't. It's funny because some stores around the world share about products that have been purchased by women – maybe small (sized) top, more jackets, and sometimes leather product. But no, because I think the strength of Zegna is to be focused on menswear. We are recognised for that, and we want to be even bolder in menswear.
What do you think the future of men's fashion will look like?
Very similar to womenswear. We see some menswear brands lately doing fashion shows for pre-collections, as womenswear already does. With many more exciting moments, many more "wow" fashions shows, I see a very bright future and very strong creativity applied on full concepts, not only for pre-collection but also events, show presentations, and trunk shows. Five years ago, we could've questioned if fashion shows are still important. Today, we undeniably say yes, with more importance. Maybe a new form of a fashion show, a bigger and more global concept, but I see a brighter future for the menswear business.
Any pre-collection plans then?
I can't tell, but we have a lot of plans.
Interview by Wilson Lim
---