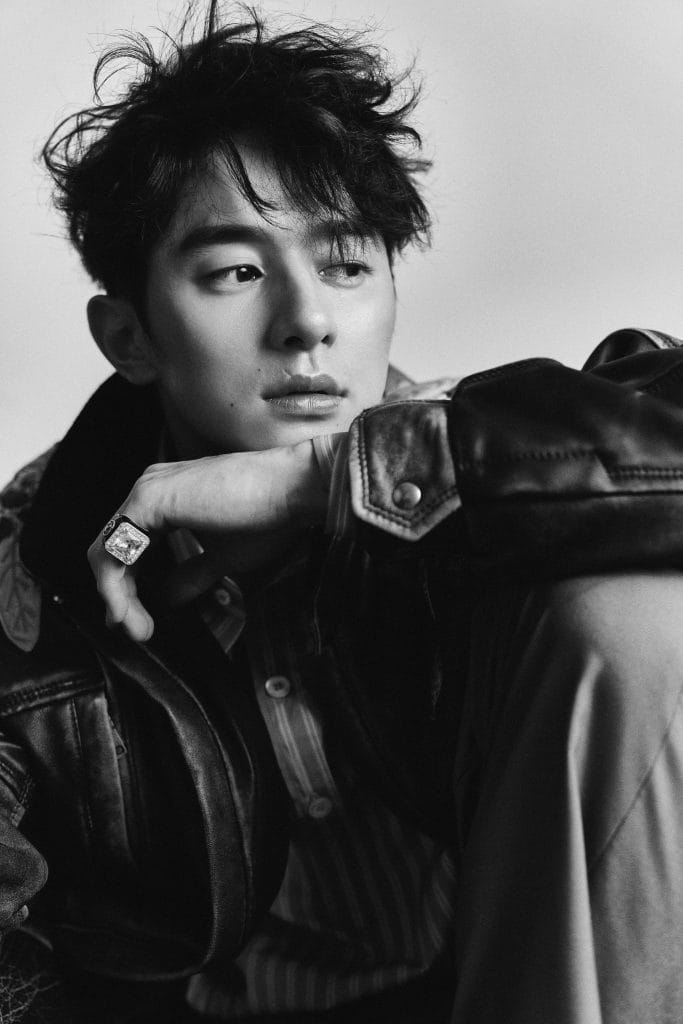 "Given another choice, I would have made the same decision. Even if you ask me 10 times over, my decision will still remain the same," Derek Chang once said during an interview in Taiwan. It was made in reference to his decision to donate 45 per cent of his liver to his father, who was diagnosed with liver cancer three years ago. During our interview and photo shoot with the Taipei-born actor, we asked how the experience has affected his perception of life.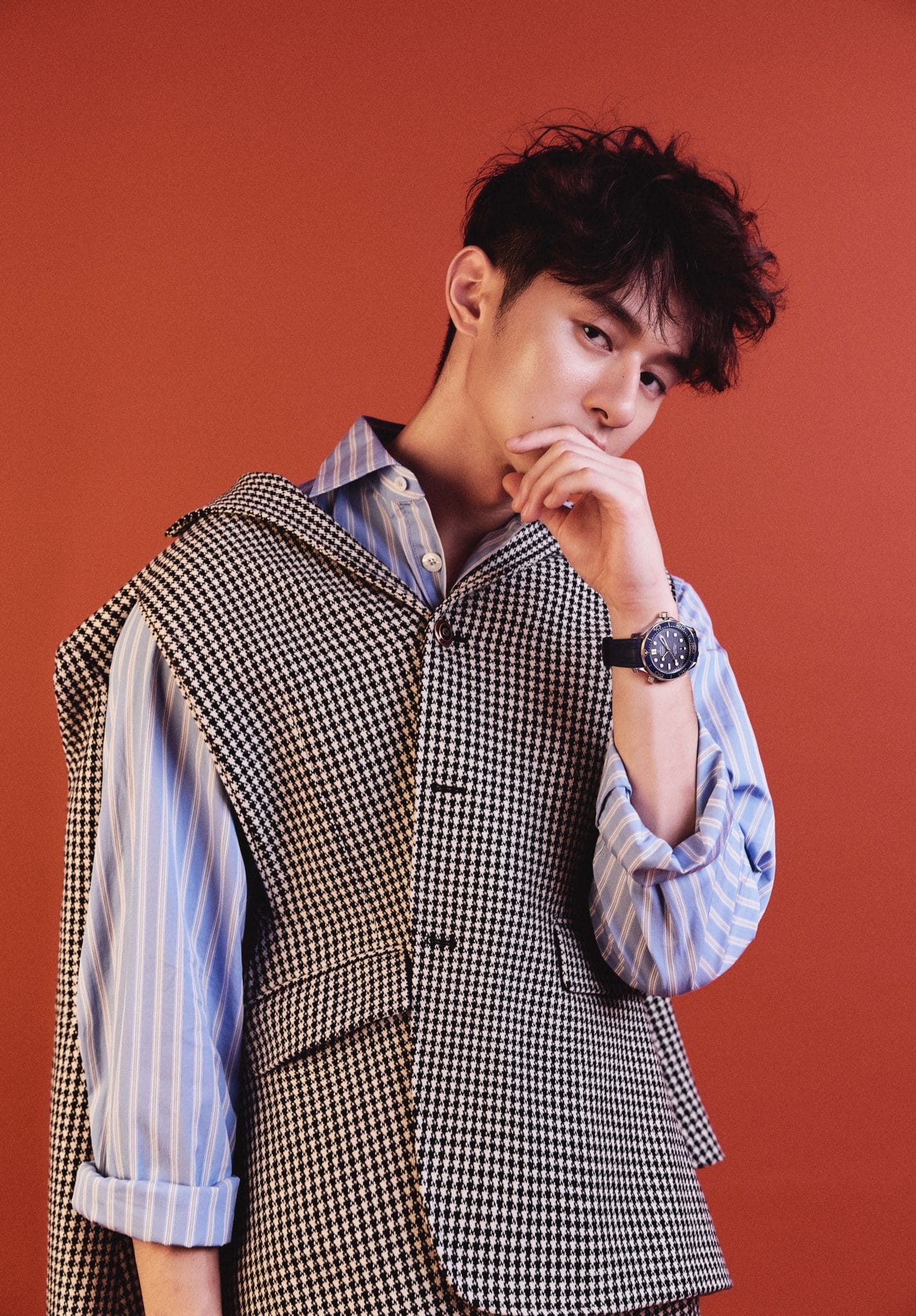 Gucci Wool jacket, cotton shirt; Omega Seamaster Diver 300M Co-Axial Master Chronometer in steel and Sedna gold with rubber strap
"I did not expect anything from what I did other than for my dad to be healthy again," the 25-year-old Chang says. "It taught me to be vocal about love and to treasure the present. Because of that, it has brought my family closer,  and that is priceless."
Since finding fame in the 2015 drama Be With You, Chang's career has blossomed enormously, with him being featured in a number of hit series such as Prince of Wolf, Stay With Me, The Man from the Future, and My Dear Boy. His rapid ascent seems less like luck and more of an inevitability. 
"I have been busy preparing for next year's Chinese New Year movie, Da San Yuan [where he and Ella Chen play a pair of mahjong masters who fall in love with each other]. It is my first big screen role, and I really hope that this is the beginning of me getting opportunities to act in more films," he says.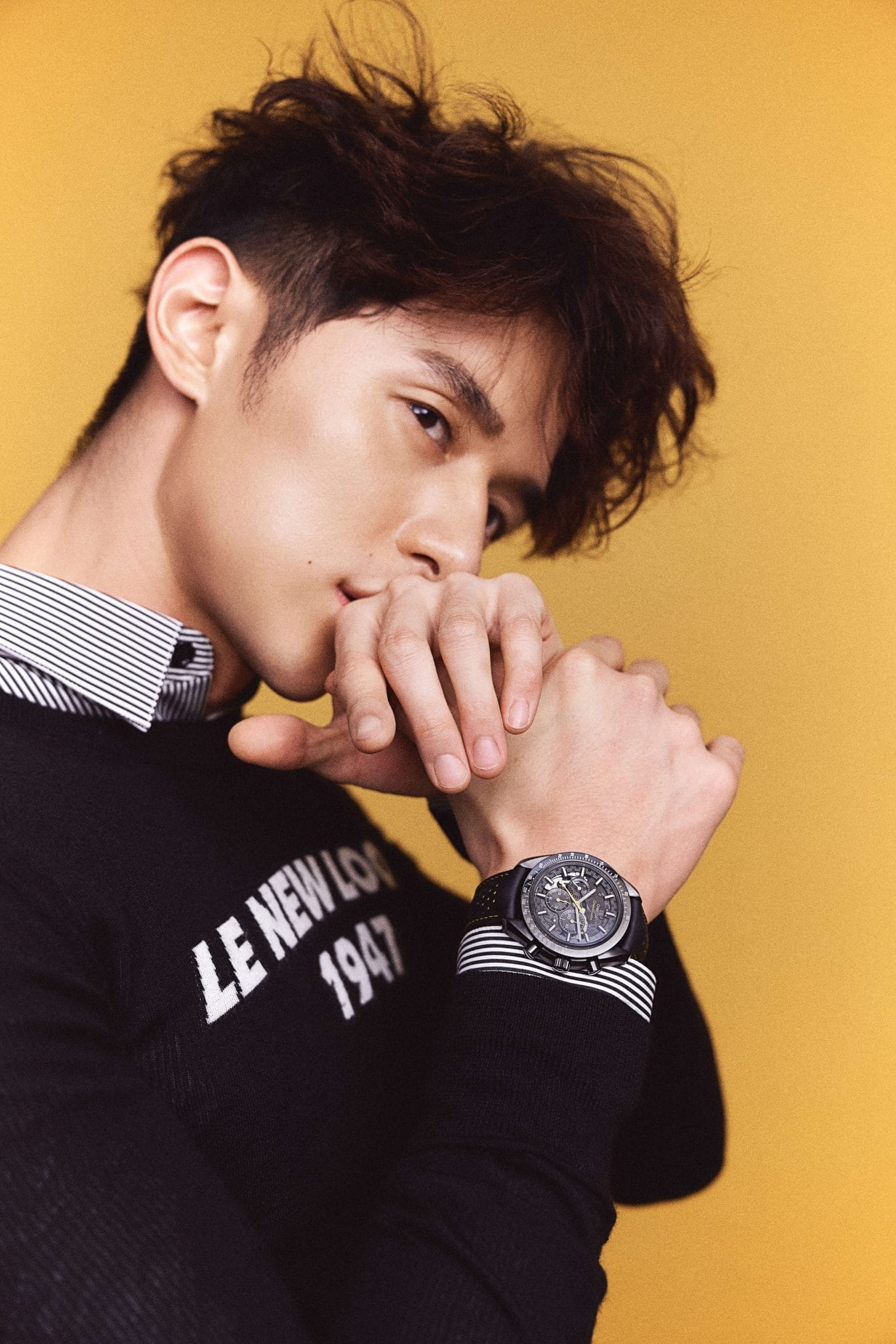 Dior Homme Cashmere sweater, cotton shirt; Omega Speedmaster Dark Side of the Moon Apollo 8 in ceramic with leather strap
According to Chang, the tenacity of self-development is useful in paving the way for an actor who is committed to achieving big goals. "I keep myself on top of the game by taking good care of myself, as well as being serious in delivering works that I can honestly say I am proud of," he shares. "I consider all the situations that the character might face, his thought processes when dealing with them, and try to understand them. I think about the relationship between him and the other characters too; I'm essentially trying to dissect him to embody the role fully – it's a skill I am still trying to master," he continues.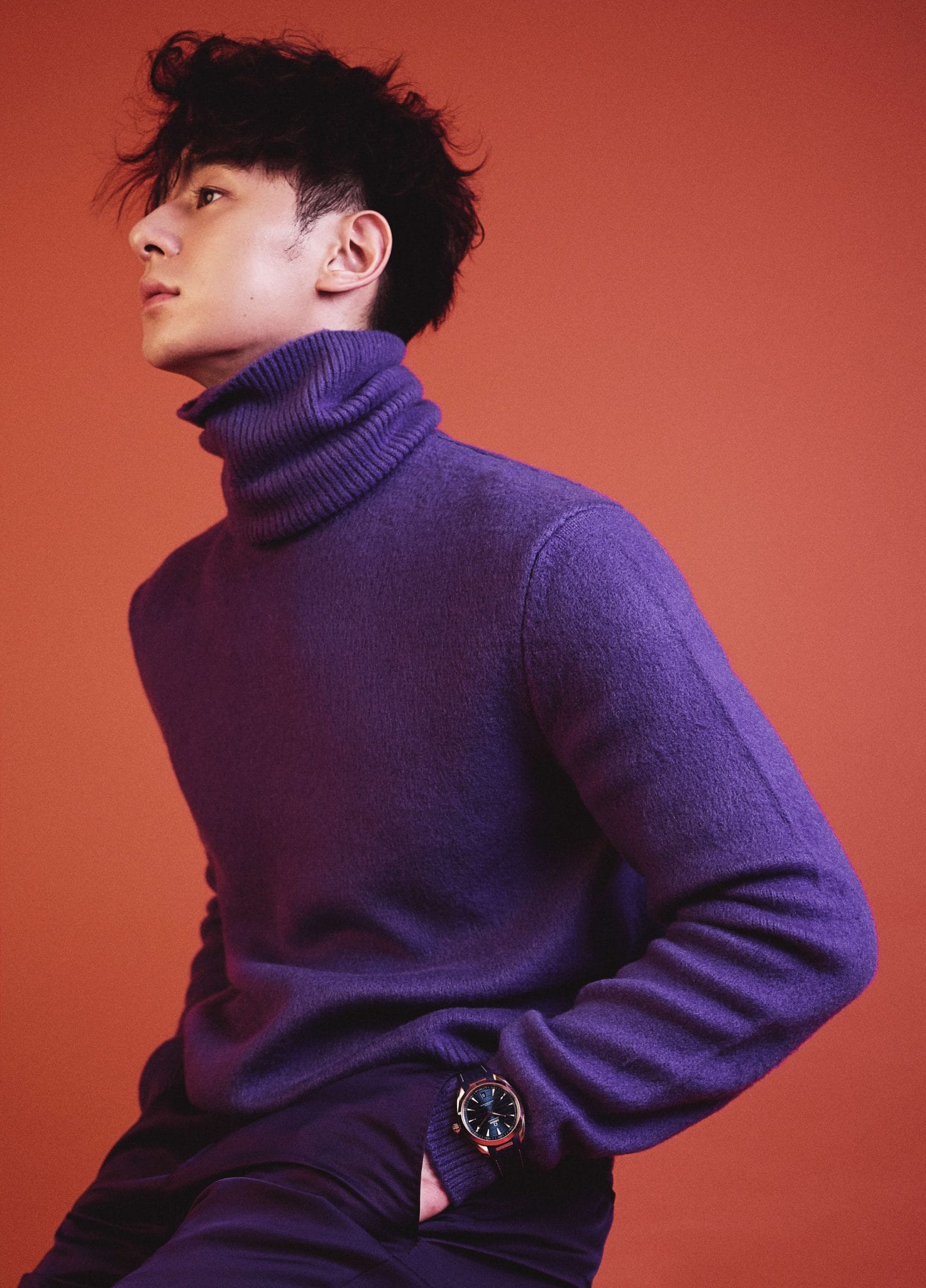 Berluti Cashmere turtleneck, wool pants; Omega Seamaster Aqua Terra Co-Axial Master Chronometer in Sedna gold with rubber strap
Chang also feels a keen sense of responsibility for acting as it allows him to express versions of himself that he would not necessarily be able to in his own life. "It is because of it that I got to learn and improve on so many things. I hope that with every show, I can offer good entertainment to the audience," he adds. To avoid getting sidetracked when confronted with setbacks and disappointments in his work, he reminds himself of his support system. "For them, I must be strong to face any of life's challenges." 
Humble, hardworking, and hungry for more, Chang possesses all the traits associated with a successful leading man. Although the young actor may still question his capabilities as he hones his craft, we have no doubt that his star has just begun to rise – and is one to watch out for.
Photography Chee Wei
Styling Wilson Lim
Photography assistant TK
Styling assistant Sapphire Chin
Grooming Ko A Jo / Zhuang Yuan Studio
Hair Keanu / Flux
Catch our exclusive interview with Derek Chang in the September'18, Rogue issue of Men's Folio. 
---