Is there a place for professionalism in a pop-idol world? Seo Kang Jun thinks so. The young Korean actor of many talents – from making his debut as a singer as part of 5urprise five years ago to landing his first major acting role a year later in the romantic comedy series Cunning Single Lady – has proven himself to be a real contender over and over again, with his award-winning chops and heartening respect for the arts.
According to him, an actor's responsibility goes above and beyond the effective portrayal of a character. "I can feel the sincere effort of the people involved in every project that I have been in; a lot of people work hard for the success of each project, and as an actor, I feel that I have a very important responsibility too. When I start gaining more influence, I believe I'm also responsible in giving opinion on social issues that matter to me," he says.
Men's Folio checked in with the actor about his new drama, his fashion and grooming preference, and his guilty pleasure:
Tell us more about your latest project.
In the drama Are You Human Too?, Nam Shin, the son of a family who owns a conglomerate, falls into a coma. His mother builds an artificially intelligent robot called Nam Shin III, which looks exactly like Nam Shin. The drama revolves around the building of Nam Shin III and how it adapts to the human world.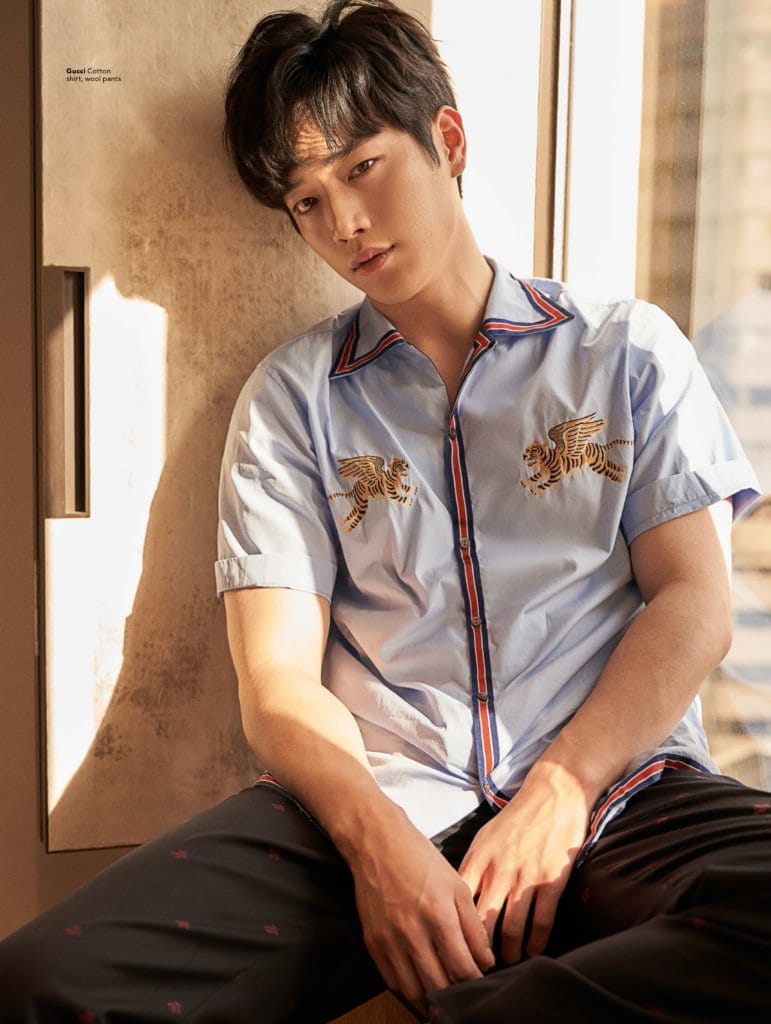 What was the most challenging about shooting Are You Human Too?. And how did you overcome it?
Acting as a robot was a challenge in itself. Often, I would find myself acting as an "imaginary person" because the robot did not have a personality or anything, to begin with. However, I was able to connect with my character on a deeper level after discussing each scene with the director and other actors.
There must be many funny moments.
I can still recall some of them clearly. The drama had a lot of action scenes that utilised computer-generated imagery, and I had to rely on my own imagination when shooting them. They reminded me of actors in superhero movies.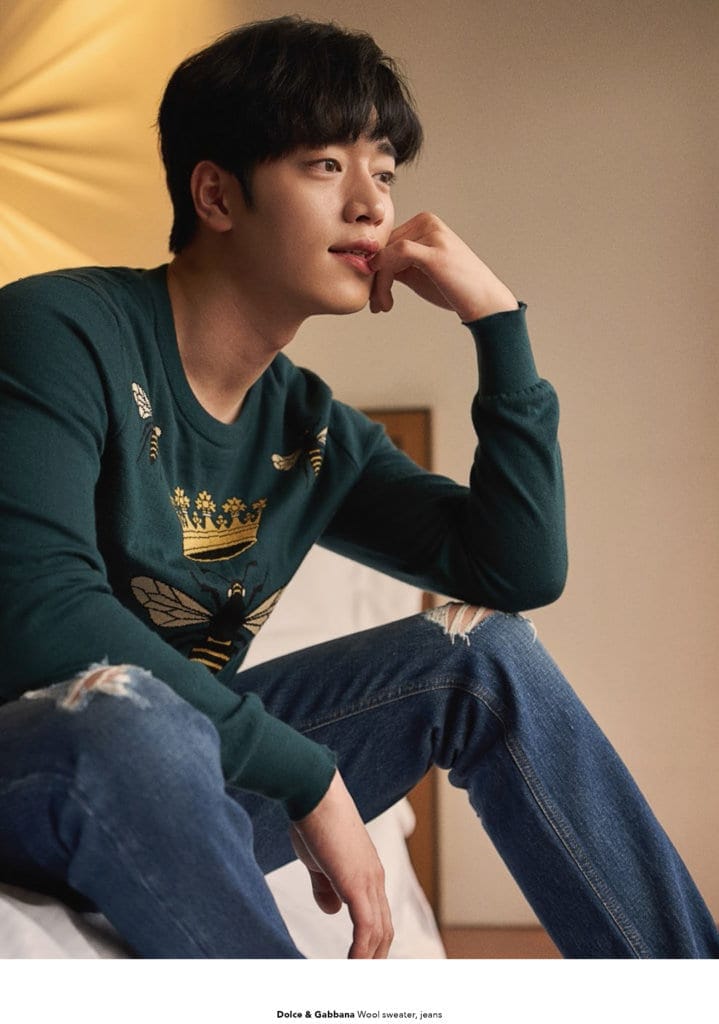 What does success mean to you?
Being successful in life is greater than just career success. It includes not only work but also the ability to have a happy family that allows me to be a good dad and husband.
What is your daily grooming routine like?
It is very much the same as my fashion style. I don't really do much even when I go out, and sometimes I don't even style my hair after showering; I just get changed and go.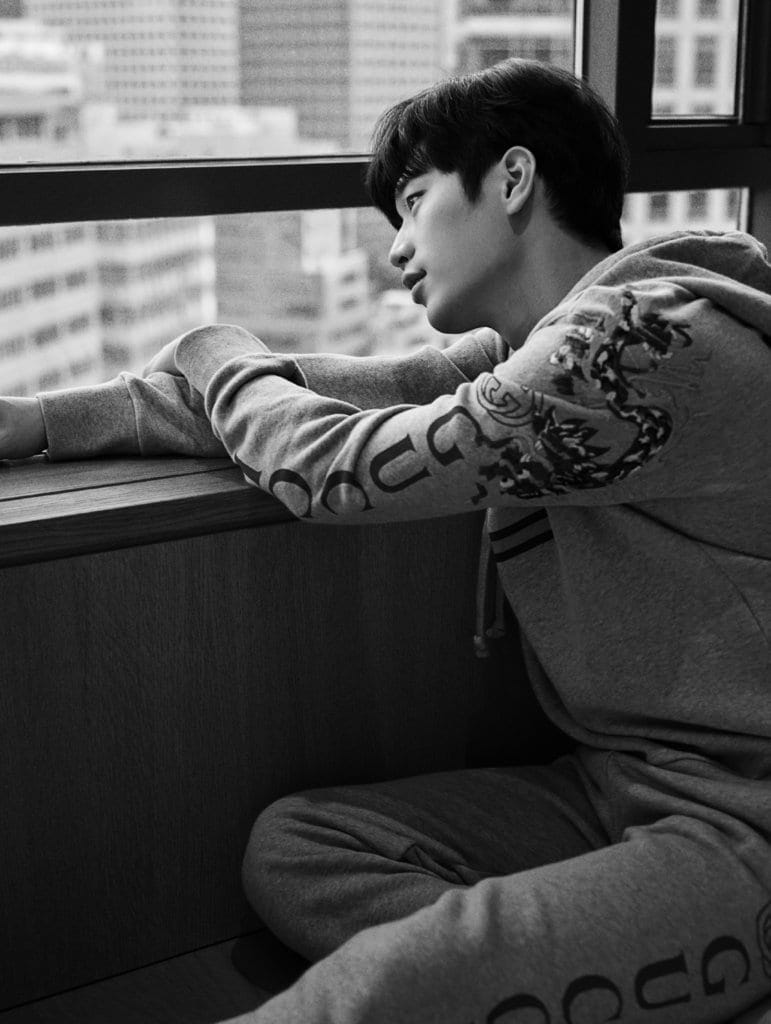 What is your biggest extravagance?
For me, it would be cat supplies and accessories. Automatic toilet, towers, water dispenser – I don't save money on my cat. I am sure my parents were the same when they raised me.
Photography Chee Wei
Styling Wilson Lim
Photography assistant Floyd
Styling assistant Sapphire Chin
Grooming Heejeong Jo/ ALUU
Hair Jimoon Kang/ ALUU
Read more about the full story in the June/July issue of Men's Folio.
---