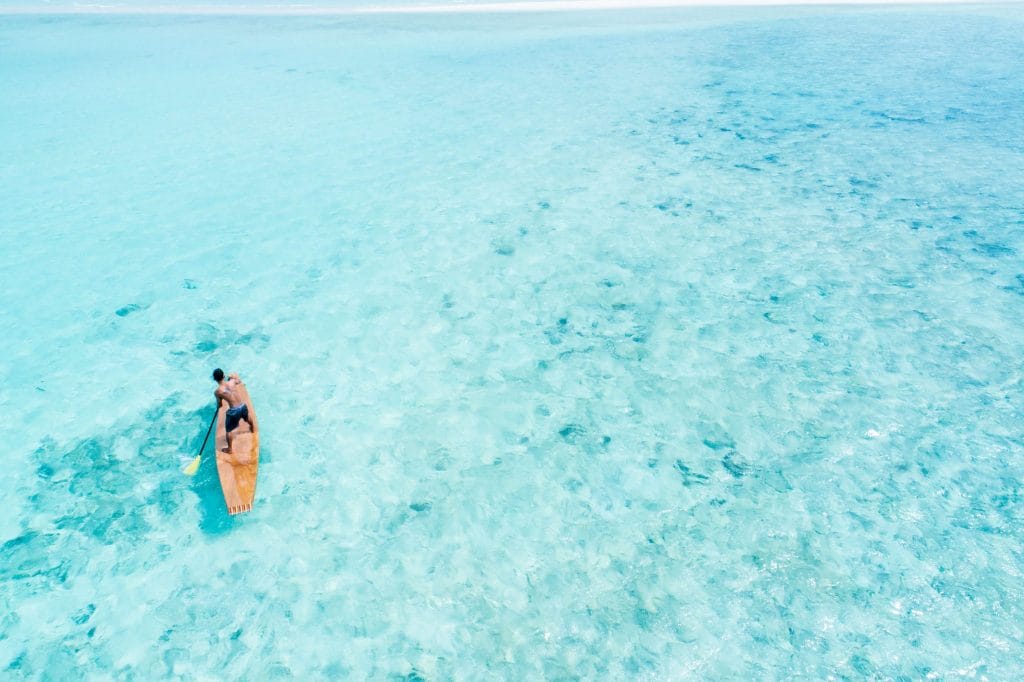 Granted, living in a bustling city that never stops hustling, with endless meetings in the day and after-work socialising at night, can take its toll on us and it is no surprise that a burnout would likely occur come Friday. The fatigue ultimately makes one ache for a weekend away from the noise to disconnect from all communication devices. The unbearable lightness of being uncontactable and staying far, far away from that client or ex can be the best reprieve – lying low with a cap, a pair of sunglasses, and not talk to anyone. Unfortunately, this cannot be achieved at the local weekend brunch spot.
You then plan a holiday, map out the places to Instagram, and arrive at the resort only to see your neighbour checking in at the reception next to you. It seems easier to bump into someone you know in an Asian city or nearby resort than at the neighbourhood supermarket, considering how well travelled Singaporeans are these days. Enter private islands that can be reached in just a few hours – pack the bags on Friday night and be on an exclusive tropical island by Saturday morning. Unlike a long-term sabbatical where one re-evaluates life in the remote mountains or desert, getting off the grid for a short amount of time (two days to be exact) is a power boost or speedy recharge to the mind, body, and soul.
The prevalence low-cost carriers have made it easy to hop on a plane or ferry to nearby islands, so consider getting off the grid on a private island for half the price and time over a fancy resort halfway across the globe (here's looking at you, Maldives). Indeed, travellers are sold on the idea of a semi-charmed private island life – exclusive, serene, and free of worldly distractions. It is as close as one can get to being a jet-setting celebrity retreating to a private island for some me time away from the limelight.
We dive into five private islands in the region for that ultimate getaway.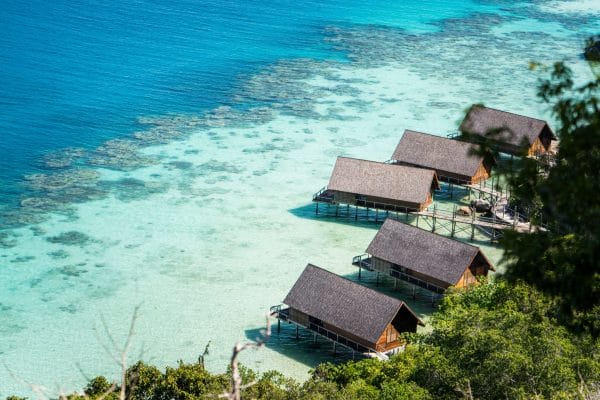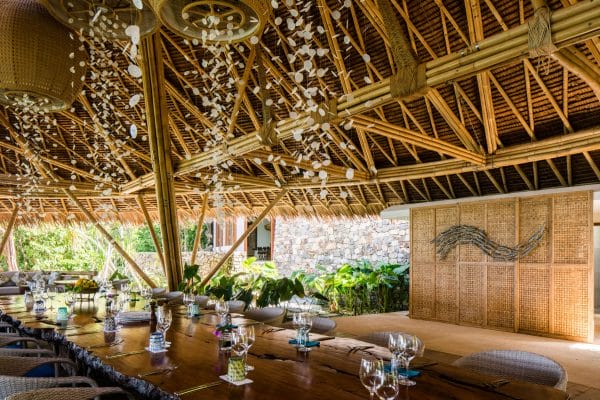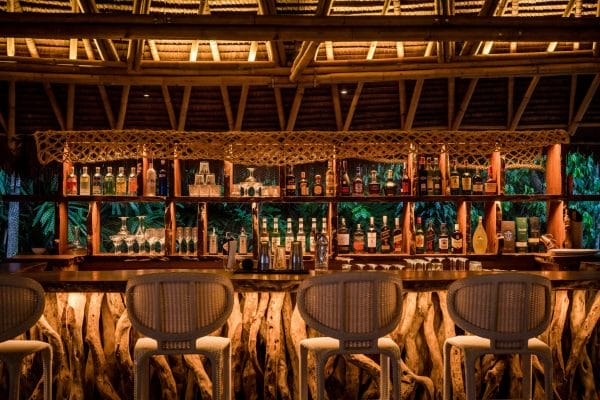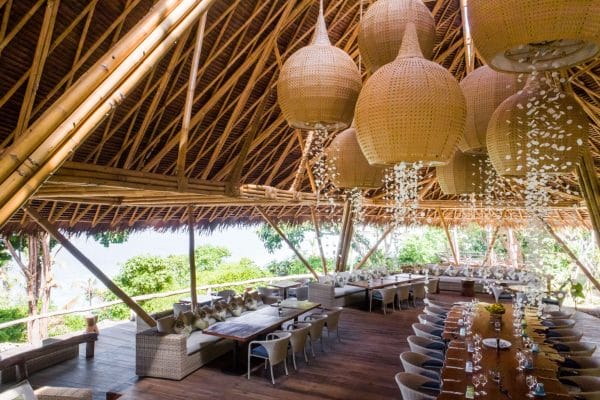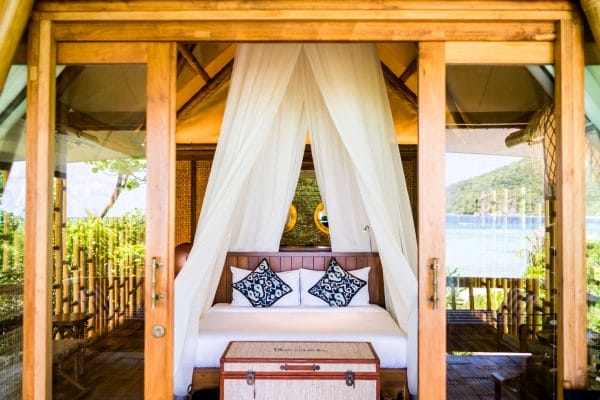 The ultimate hideaway, Bawah Island is just three hours away from Singapore via a short ferry ride from Batam or a direct 75-minute private seaplane flight. Previously uninhabited until the second half of 2017, it is a marine conservation area comprising untouched islands, crystal-clear lagoons, and beaches. With 35 eco-designed suites and overwater bungalows offering relative seclusion to guests, Bawah Island allows a maximum of 70 guests at any one time with its status as a private island. Guests are encouraged to explore the island; highlights include climbing up to a wood-panelled library in the treetops for some reading respite.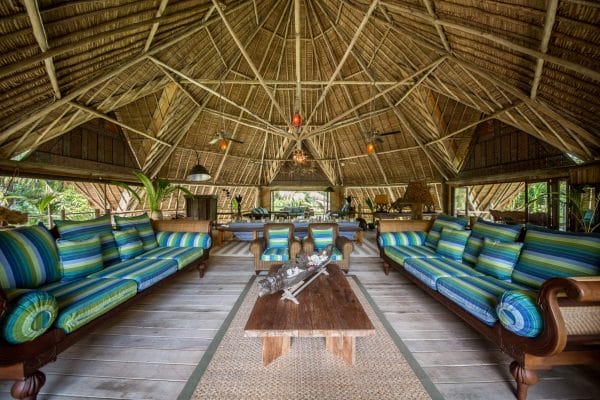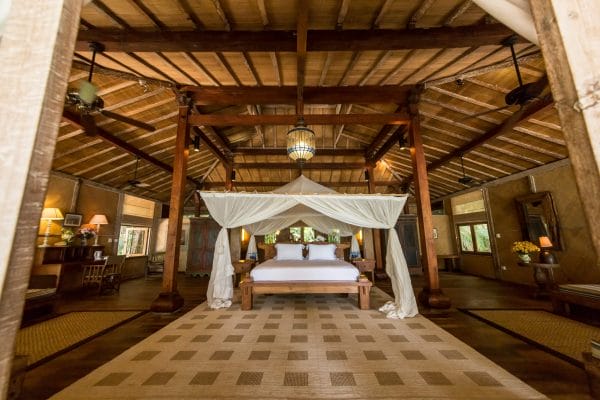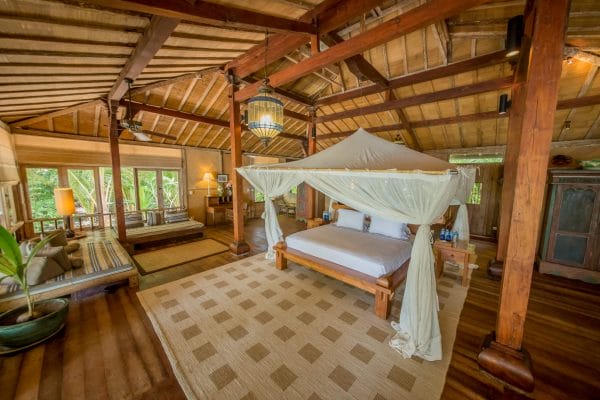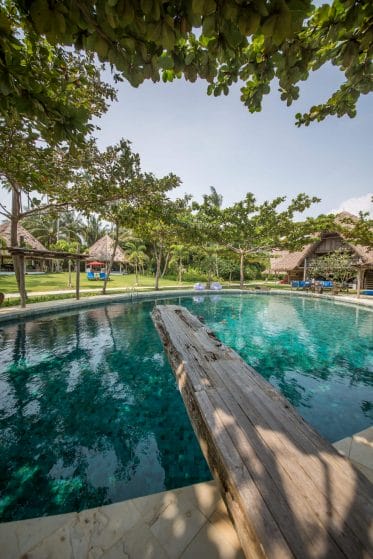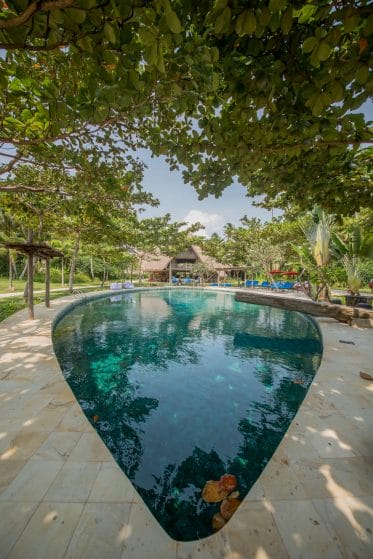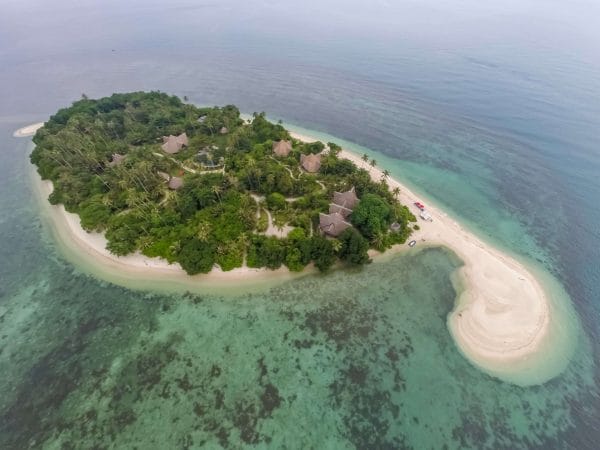 Blessed with white sandy beaches and turquoise waters, Pulau Joyo is an idyllic beach getaway with attentive staff and beautiful sunsets. The houses built on the private island are made of driftwood and well spread apart to offer ultimate privacy. While there is a central pool shared by all, the limited amount of occupancy still ensures private quality time. Interestingly, meals are held at different spots on the island to make every dining experience refreshing.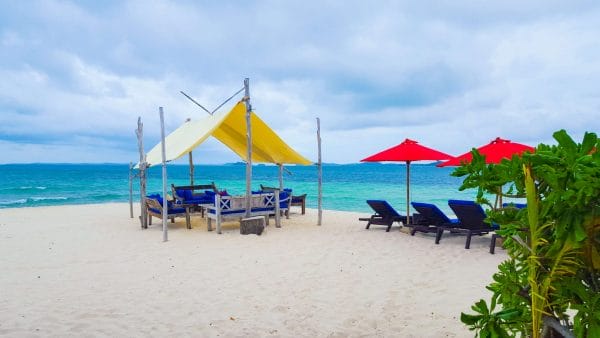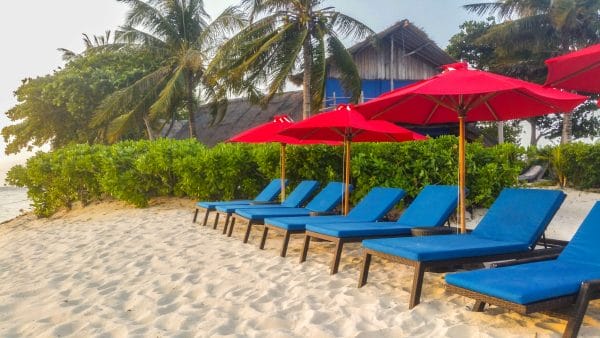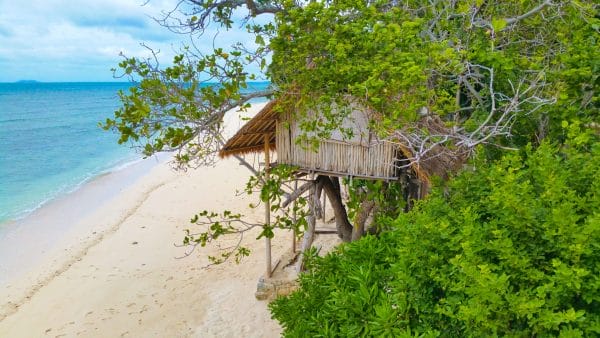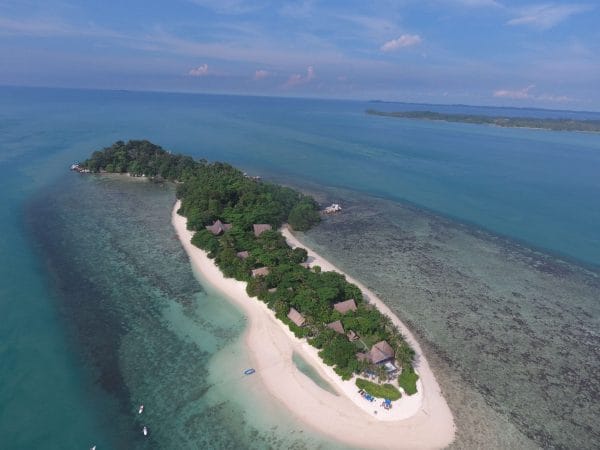 Pulau Pangkil Kecil is a quaint little island as the name suggests (kecil means small in Bahasa Indonesia). Similar to other private islands, Pangkil offers villas made from driftwood, complete with views of the ocean from the balcony. With a focus on ecology, a government-approved "no-fish zone" is enforced all over the island and local fishermen are advised not to use nets off the reef. Water sports such as sailing, snorkelling, kayaking, and paddle boarding are available, so one probably would not have the time to switch on his phone.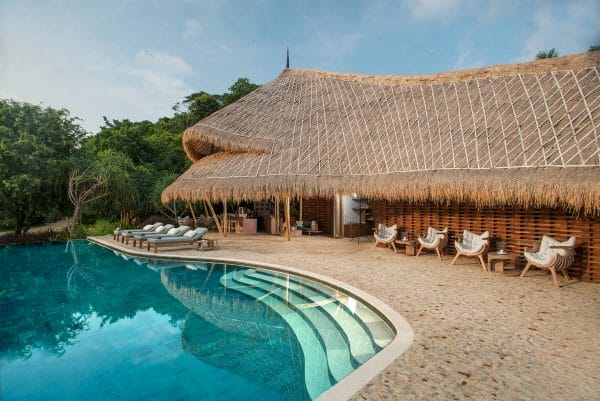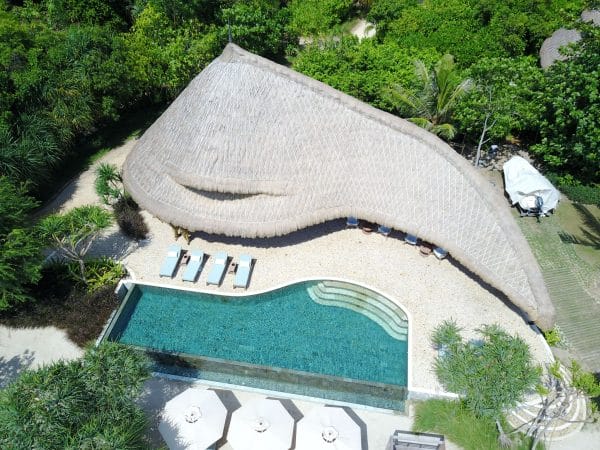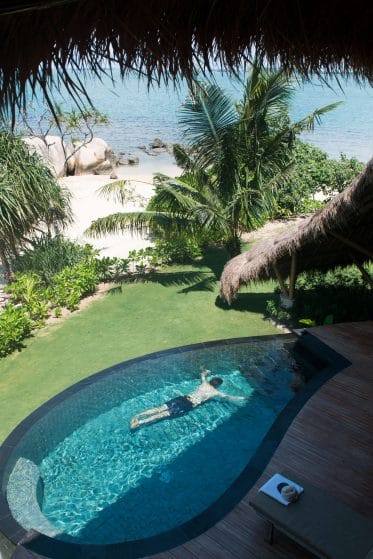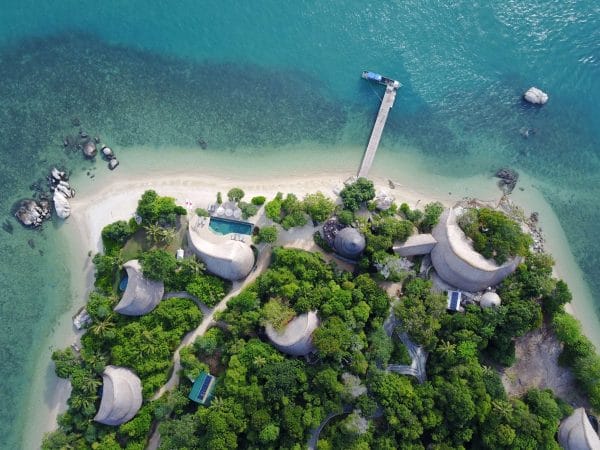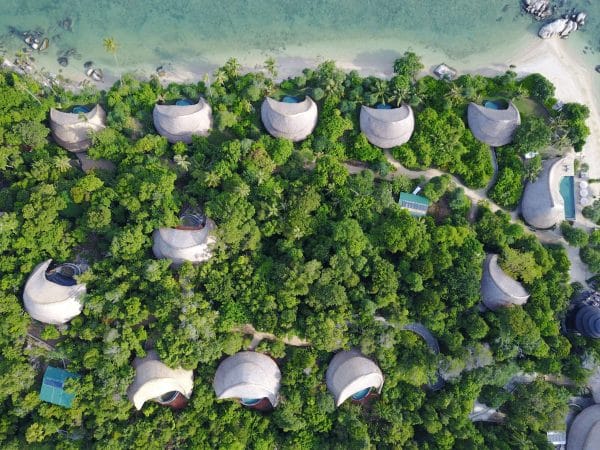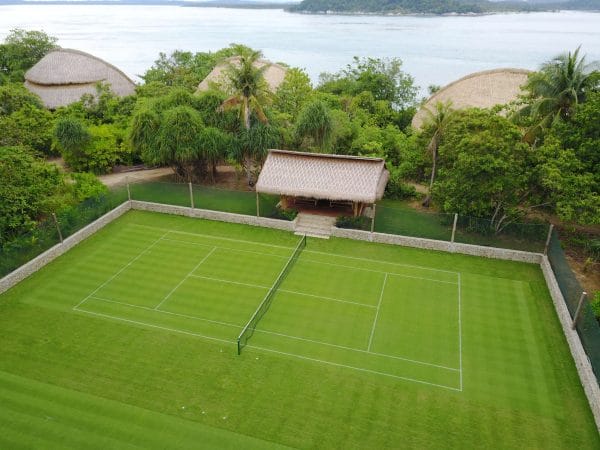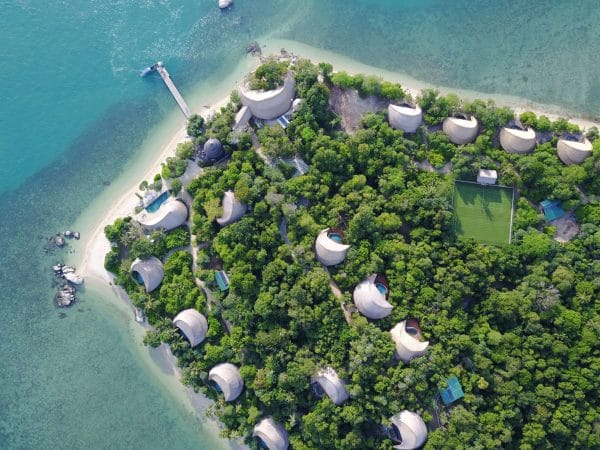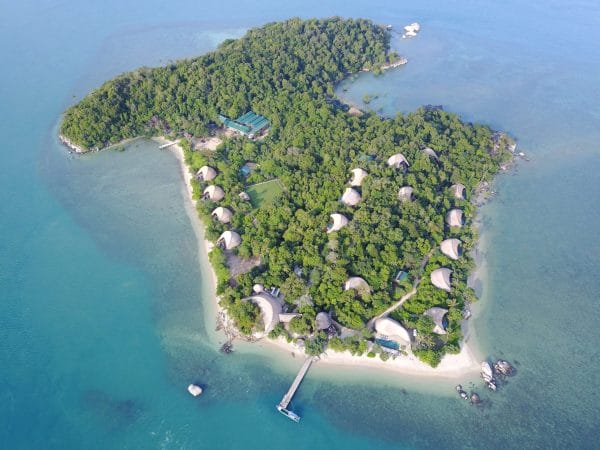 Cempedak Island is a unique private island resort with sustainability at the forefront of its groundbreaking design; all buildings have been ideally constructed from bamboo and local alang alang grass. Just a 55-minute ferry ride from Singapore, it is a green haven with stunning handcrafted villas. These are built within the natural jungle foliage with views of the ocean to create the feeling of being cocooned within a tropical paradise. With an onsite consultant naturalist, Cempedak invites nature lovers to discover some of the resident fauna and rare wildlife on the island like the silvered leaf monkeys, critically endangered Sunda pangolin, and hawksbill turtles.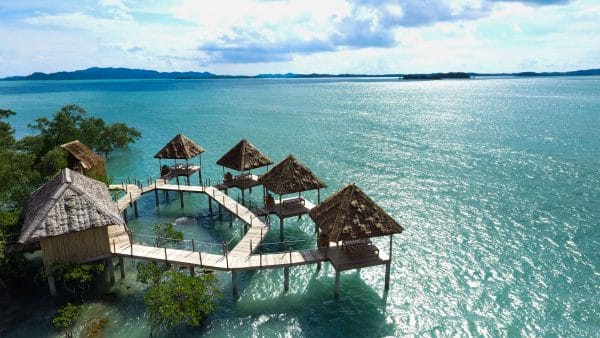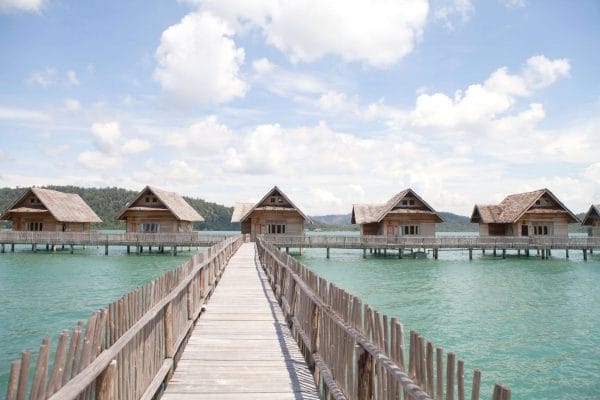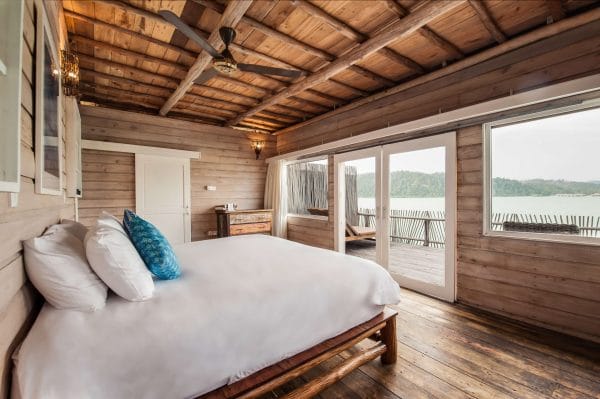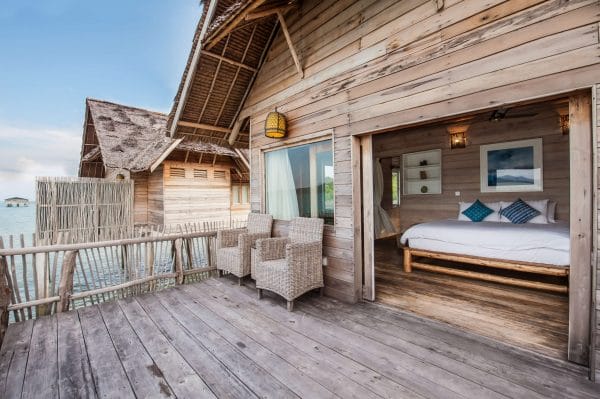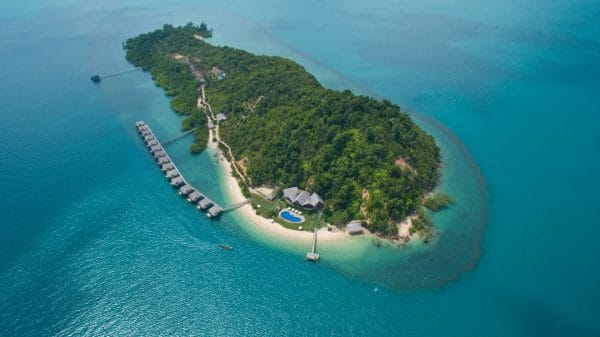 This private island offers the unique experience of staying over the water in the spacious sea villas by Telunas Resorts. Built using ethically sourced materials including sagu leaves for the roof and furniture made from upcycled wood from old boats, Telunas Resort sets itself apart by being eco-friendly. Guests can look forward to spa treatments, kayaking, and lounging by the infinity pool overlooking the serene expanse. Thrill-seekers, on the other hand, can go on a nature hike to a jungle waterfall.
A getaway on a private island is a good option to get off the grid for a short while to enjoy some tranquillity without the typical distractions of city noise, technology, and chatter. Come Monday, one will emerge from this cocoon refreshed from a good rest and with renewed purpose in life. The paparazzi can wait while you take some much needed me time.
---