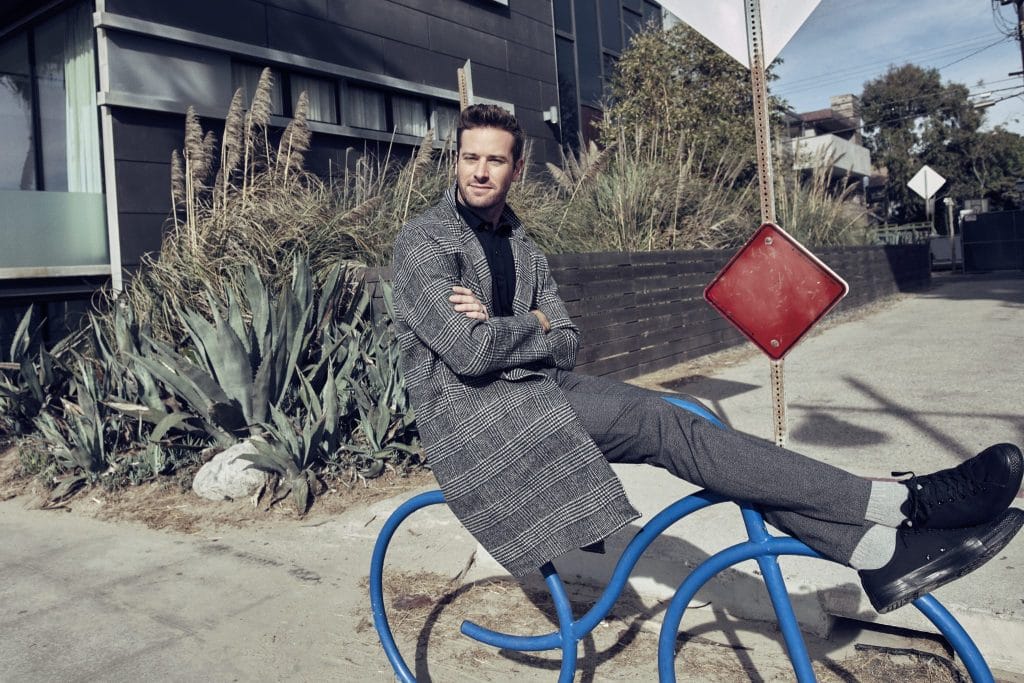 This, as everyone keeps telling him, is Armie Hammer's moment, and the 31-year-old actor is carpe diem-ing the heck out of life right now.
As awards season kicks off, he finds himself the star of 2017's most universally acclaimed film, Luca Guadagnino's Call Me By Your Name, in a career-defining role that is sure to propel him from generic leading man to Hollywood's hottest Oscar property. 
Hammer plays Oliver, a young American academic who joins a classics professor and his bohemian family in their Italian summer house in 1983, to assist the professor with his research. The professor's teenage son, Elio, played by the prodigiously talented Timothée Chalamet, becomes infatuated with Oliver and, as it turns out, the feeling is mutual. What transpires is a beautiful story of fleeting summer love, played out against a backdrop of intoxicating landscapes, lavish breakfasts, bike rides, lake swims and stolen kisses.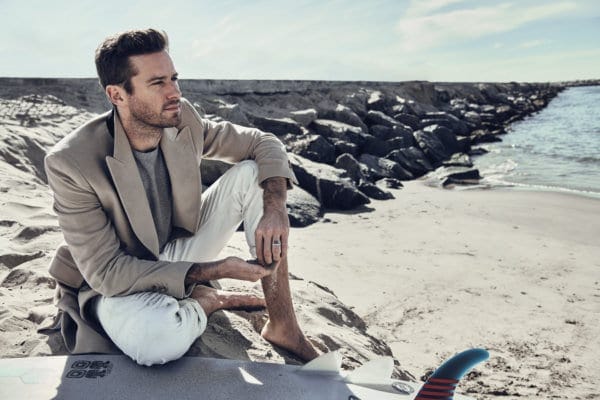 "There is something really beautiful about a life that is stripped down, simply having the bare necessities, [such as] time," says Hammer. "Nobody is rushing anything. You are just free to enjoy everything in the moment. I came back to the States thinking that is exactly how I wanted to live my life, but then the rat race starts all over again. The world now is so quick paced.
Someone sends you an email and expects you to get back right away. There is a lot of pressure. Back then, you could call someone's house phone, and if they didn't pick up, you'd be like, right, well, I'll call them in a couple of hours. These characters in the movie, I don't think, would ever have really fallen in love with each other if they had cell phones. They would have been on Grindr, talking to their friends on WhatsApp, and they would have never really connected because they never would have needed to."
"Love is love," he says. "I feel like making this movie has freed me up in so many ways. I no longer have to subscribe to the societal expectations of being a straight white male. The more a child travels, the less they are likely to be racist or xenophobic. This was like travelling, but just in an emotional capacity." 
Adapted from The Journal on Mr Porter
By Lotte Jeffs
Photography Beau Grealy
Styling Nicolas Klam
---