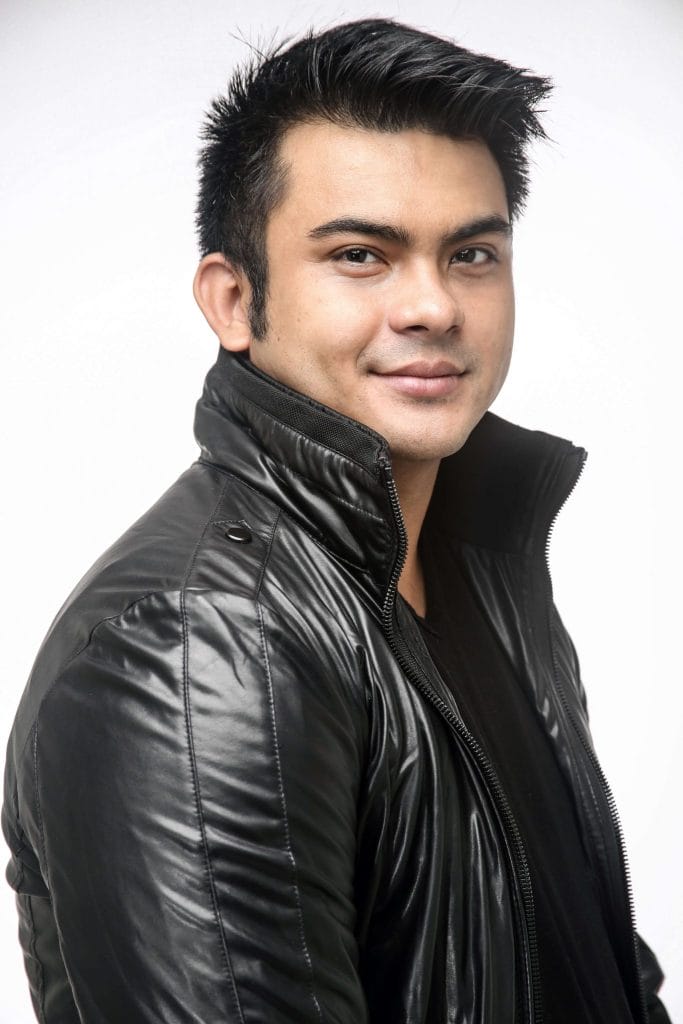 You have done fashion shows for a while now. Could you share with us some of the more memorable ones?
One of my first experiences was as an intern event coordinator (I ended up becoming the event producer) for a company that hosted a series of shows for Milan designers, namely Dsquared2, Victoria Grantham, Lawrence Steele, Neil Barrett and Victor Bellaish. That experience set the foundation of my journey into the world of fashion.
My favourite shows to produce are those that involve beautifully constructed sets, which transports and transforms the fashion into another realm where it translates into a story. These forms of production are derived from the late 1980s and early 1990s, and brands seem to be reinterpreting it into a more modern presentation.
Recent shows that were interesting and stylish include the Ion 8th Anniversary Fashion Concert, the Spongebob Gold Collection by Alfie Leong at Raffles City, and last year's Star Wars Collection by Sabrina Goh and Biro.
Singapore Fashion Week is also a wonderful platform as you get to work with the designers first hand. Understanding the design inspiration or philosophy helps to facilitate ideas and bring them to fruition. Student Graduation Showcases are interesting as well since you get to see the working minds of new generations of designers.
What is your creative process like? How do you choose the themes, music, and choreography for a fashion show? 
Ultimately, understanding what the client wants is of utmost importance. We need to be realistic about the given budget, and from the available resources we will conceptualise a show for them.
The creative process is never ending. To be open-minded and to keep an eye out for interesting ideas is a 24/7 job; you never know when something will inspire you.
I had once decided to change my choreography and music a half hour before the show started. We were presenting a monochromatic collection from Black Market, and I sent the models out in two groups: one group of women dressed like nuns and the other men dressed like priests, blasting David Bowie's Sex and the Church in the background.
I might not be the most creative person, but I have a pretty good memory when it comes to the recollection of styles, themes or anything inspiring.
The fashion scene in Singapore is smaller compared to major fashion capitals. As a creative person, do you feel your vision being restricted or compromised because of this?
Brands were previously focused on advertising, marketing, content creation and brand image. These aspects are still important now, but it has evolved with social media. It's more about getting Likes and becoming "trending" these days. Personally, I feel that there's nothing wrong with it, but I believe that a balance of both is most beneficial.
In Singapore, we usually look for cost effective methods of presenting a show or installation, so the focus shifts from being what the end-product should look like to getting the job done without it looking cheap. It's therefore more rewarding to find a project that is focused on developing the right end-product — you're more motivated to do the best that you can.
Do you think Singapore is a country that embraces genuine diversity over tokenism in the modelling scene? 
Being a minority in Singapore, I've always loved a bit of diversity when it comes to show castings. But I've always lived by the rule "Must be a strong walker"; if I cast you for a show, it means that the individual has a decent walk and could represent the show well. 
What is one brand or company that you dream to collaborate with?
My longest dream as a show producer is to create a production similar to those by the late Alexander McQueen. Working with emerging designers with different aesthetics in Singapore has been a pretty incredible experience so far. I would also love to produce a show similar to that of Victoria's Secret, and of course with their budget as well.
---