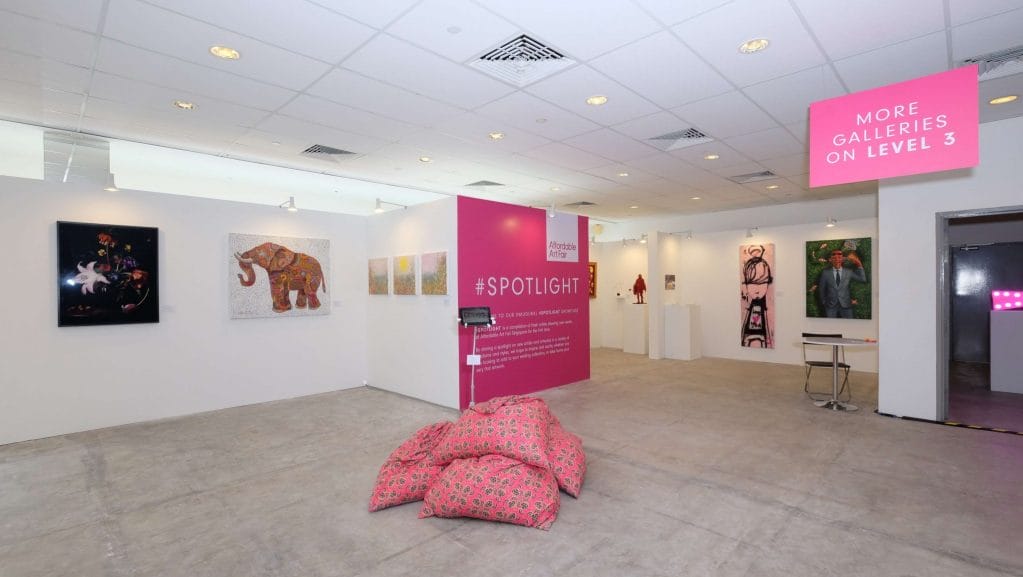 The recently concluded Affordable Art Fair (AAF) ran from 17 to 19 November 2017 at the F1 Pit Building, and saw more than 11, 000 fair-goers and sales of over $3.7 million. Filling up the halls were over 70 galleries, showcasing artworks from an estimated 500 international and local artists. Remaining true to its vision of offering affordable art to all, 75% of artworks were priced under S$7,500.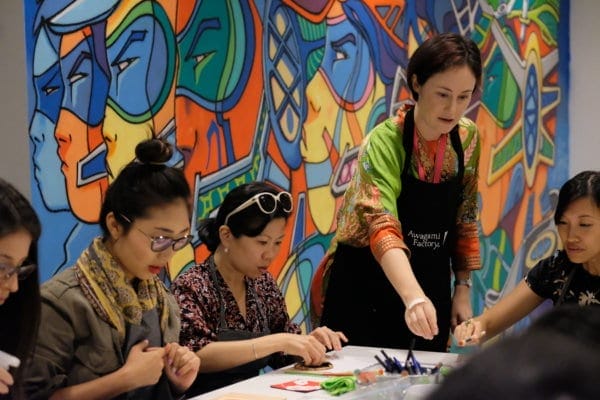 What was especially significant was the fair's spotlight on new blood in the industry. The Young Talent Programme (YTP) stand was the first thing visitors saw when entering the fair, with works by this year's YTP 2017/2018 finalists on display.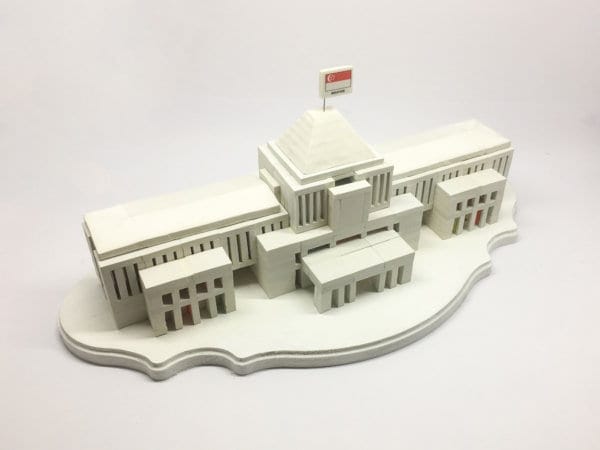 Highlights included Bo Sung Yom's erudite found-object works such as a parliament house constructed entirely from erasers, and Jamela Law's haute couture-inspired wearable art. Artists Faris Nakamura, Che Xinwei, and Bo Sung Yom were also announced as YTP winners who will participate in a 10-month mentorship programme under curator Seah Tzi-Yan, leading up to solo showcases at ION Art Gallery in 2018.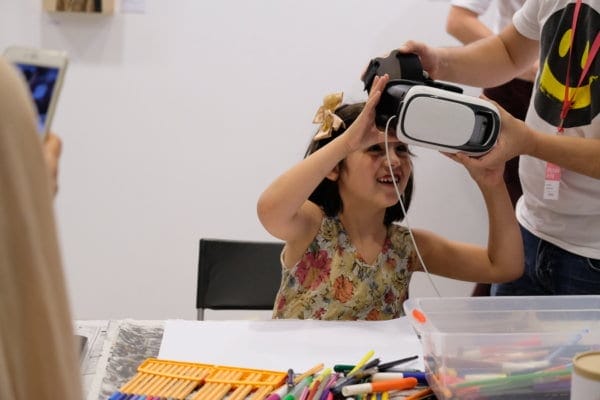 AAF's Children's Art Studio proved to be a hit as well, with avid participation in the activities hosted by Art Wonderland. Its 'Explorers at Work' workshop consisted of a learning tour around the fair and an art making session where mixed media artworks were created from tactile materials such as sequins, crepe paper and clay.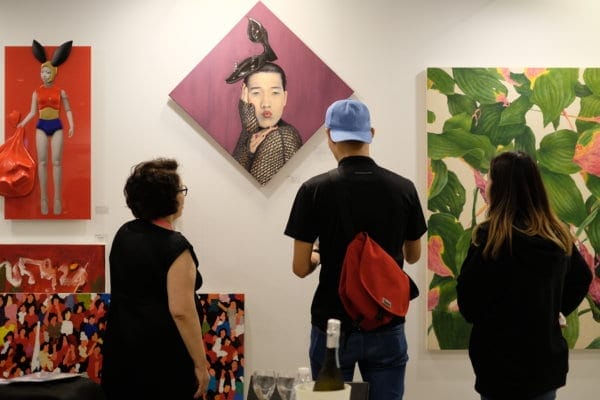 "The response to our artwork has been great, and people are appreciating the good mix of work that we've got,'' says gallery owner and art consultant Jessie Shrimali. "I feel that fair viewership and visitor numbers have increased this year, and there is a good blend of vibrant colours, realistic artworks and works of senior artists being displayed in AAF as a whole."
Other well-received works were from Singapore-based galleries Blue Lotus Fine Art and Utterly Art. Visitors were drawn to the mixed media works of Malaysian-born artist Arthur Ting, particularly the work 'Pagoda Street Series 22' (2017). The series is marked by three-dimensional representations of Peranakan architectural features such as shophouse windows, constructed with metal, wood and acrylic paint.
Over at Utterly Art's booth, the striking pop art works of Singaporean artist Andre Tan were another highlight. Artworks featured a playful combination of upmarket brand logos with cartoon characters such as Hello Kitty in a reflective exploration of the effects of pop culture and commercialism.
With AAF being consolidated into an annual flagship event, the fair is set to return from 16th to 18th November next year, with new artists and fresh programming in the pipeline.
More information at affordableartfair.com/fairs/singapore.
Text by Rebecca Wong.
---