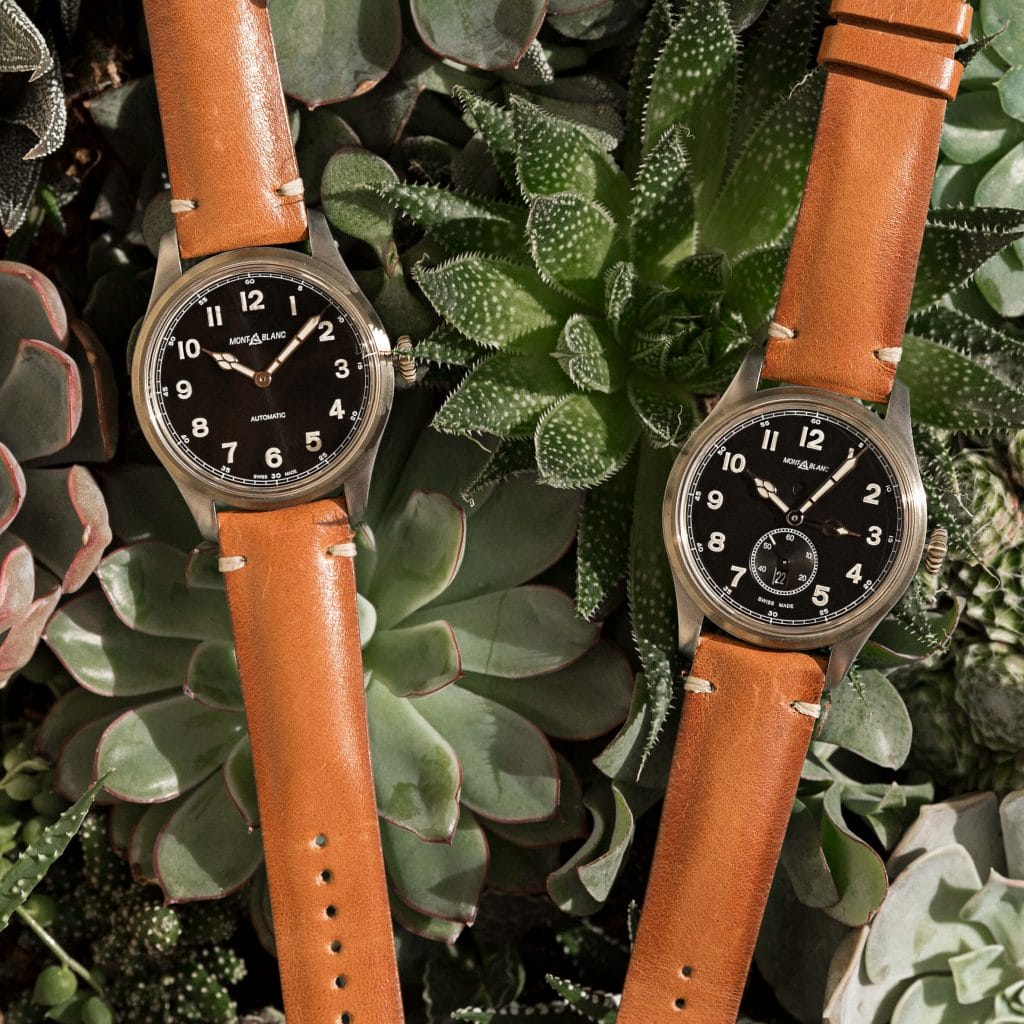 TIME FROM THE PAST
Gifting a Montblanc timepiece indicates an appreciation for precision and craftsmanship, with the 1858 collection validating the past as perfect for today. Inspired by the heritage of Minerva — one of Switzerland's most revered manufactures — the 1858 Automatic and 1858 Automatic Dual Time revives the vintage design codes of 1930s-era Minerva military chronographs and enhances them with bronze.
The use of bronze in watchmaking is a first for Montblanc; the metal appears on the bezel and crown for both models, coupled with steel for a bi-colour, bi-material execution on the case. Bronze perfectly complements the retro styling of the watches, unifying historical details like the large cathedral hands and beige lume markings with the antique-style straps. The alloy further heightens the vintage verve by having the ability to evolve alongside its owner, developing its own unique patina over the years through daily wear.
The 1858 Automatic combines all of these essential elements into a simple and unfussy look, powered by the time-only Calibre MB 24.17. The 1858 Automatic Dual Time takes the functional detailing up a notch with a skeletonised second time zone hand, a day/night indicator and a small seconds sub-dial with date, all driven the Calibre MB 29.19 with an in-house developed and manufactured dual time module.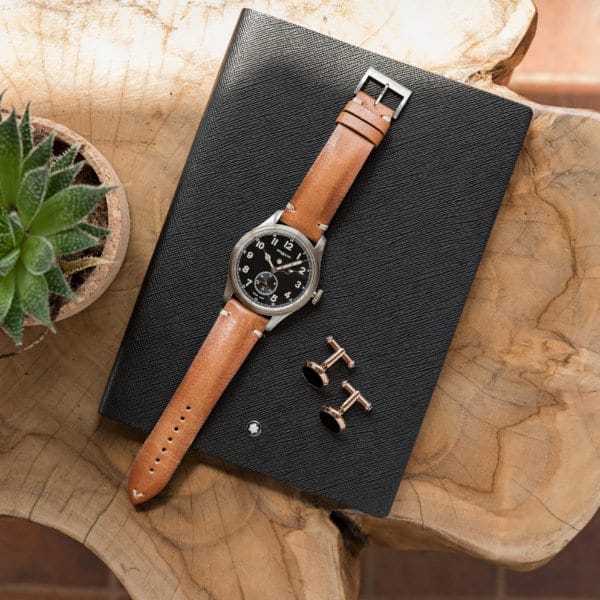 TEXT FROM THE FUTURE
Montblanc writing instruments celebrate the fine art of handwriting, and its future-forward Augmented Paper conveys scribbled script onto digital screens. The smart notebook and pen set utilises electromagnetic resonance to digitise notes, doodles and sketches, with best-in-class handwriting recognition technology in 12 languages to make sense of it all. Up to 100 pages can be stored on the notebook's internal storage, or seamlessly uploaded onto a mobile device through the Montblanc Hub app, where they can be edited, shared and organised. The app also features a new Live Mode, which simultaneously displays what is being written on paper to a smartphone or tablet — perfect for live presentations. The device provides eight hours of continuous use on a full charge.
Augmented Paper may not be the first to bridge online and offline note-taking, but it's certainly the most stylish, delivering a distinctive Montblanc writing experience. The luxury writing companion includes a modified StarWalker writing instrument, paper pad with electronic digitiser, USB charger, three ballpoint refills and tweezers to exchange the refills — all wrapped in a elegant leather envelope. Crafted at the Montblanc Pelletteria in Florence, the leather envelope comes in a rainbow array, from sophisticated Black, Indigo or Red in the Sartorial Core collection, to the expressive Electric Blue, Light Blue, Pink and Lucky Orange in the Sartorial Capsule collection.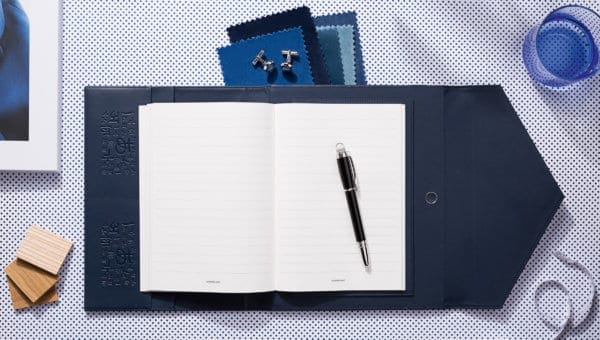 [Image: Augmented Paper]
---