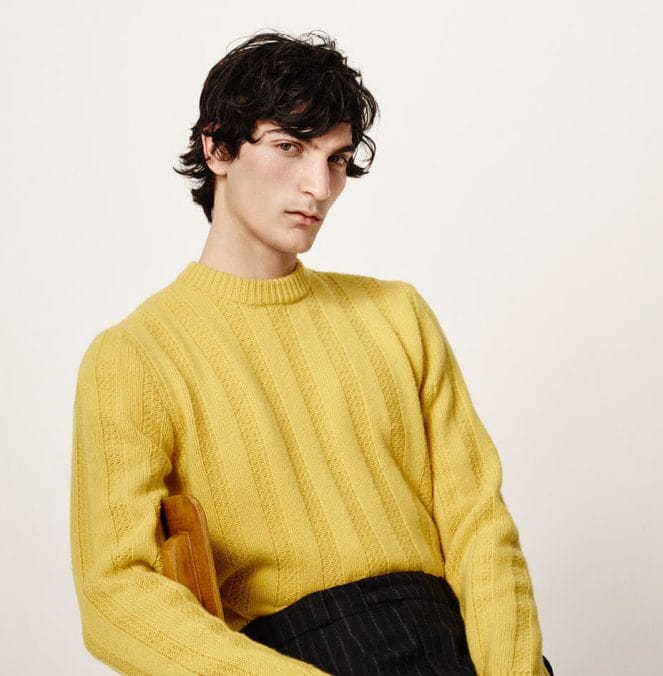 Season after season, Sandro never fails to imbue their collections with French sophistication. It's time we start taking down notes on dressing effortlessly.
For Fall/Winter 2017, Sandro Homme's designer Ilan Chetrite, incorporated elements of modern elegance with a twist of '90s goodness, bringing together the fine craftsmanship of French tailoring together with the allure of laid-back chic.
Chetrite's line up of knitwear consists of a strong mix of outerwear and vibrant wool knits. Wool sweaters are available in round and polo necks, while heavier knits are zipped up to the neck; black cashmere comes with flashes of white, and vintage colours such as bright yellow add a little pizzazz to what appears to be plain and simple.
Another one of the Parisian's label best kept secret to effortless dressing is the add-on of a tailored long coat. This f/w 2017, Sandro Homme presents stylish coats in oversized cuts, and in an array of different wool fabrics. From solid hues to checkered prints, single- or double-breasted, the long coat elongates the body while injecting a dash of dapper-chic to even the most casual of looks.
---