It's quite the Herculean task to distill a collection by Alessandro Michele into a single overarching theme. It is perhaps even silly to attempt it with the wealth of looks shown at Gucci's Cruise 2018 show (115 in all), but if anyone is qualified to do so, it would be Michele himself. In the words of the designer, this collection embodies the spirit of "Renaissance rock 'n' roll".
Translated into the language of the sartorial, Gucci's latest menswear offerings are spun with the usual dizzying array of colours and fabrics. Think suits, sweaters, shorts, trousers and bomber jackets, all boldly patterned or embroidered with flora and fauna.
This time, Michele also mixed things up with classical elements (see the gilded wreaths adorning the models' heads). These were befitting of both the show's venue, the Palazzo Pitti — home of the revered Renaissance masterpieces — and the Acropolis, where Michele originally intended the show to be staged. Florence made for a far more significant setting than the ancient Athenian citadel nevertheless, being the birthplace of both the Renaissance and the Italian luxury brand.
However, the grandeur of the Palatina Gallery didn't stop Michele from sending models down its hallowed halls in casual garments laced with humour. There were sweatshirts and tees beckoning you to "Guccify Yourself", and others proudly bearing the tongue-in-cheek labels "Guccy" and "Guccification". We can already picture the streets peppered with them.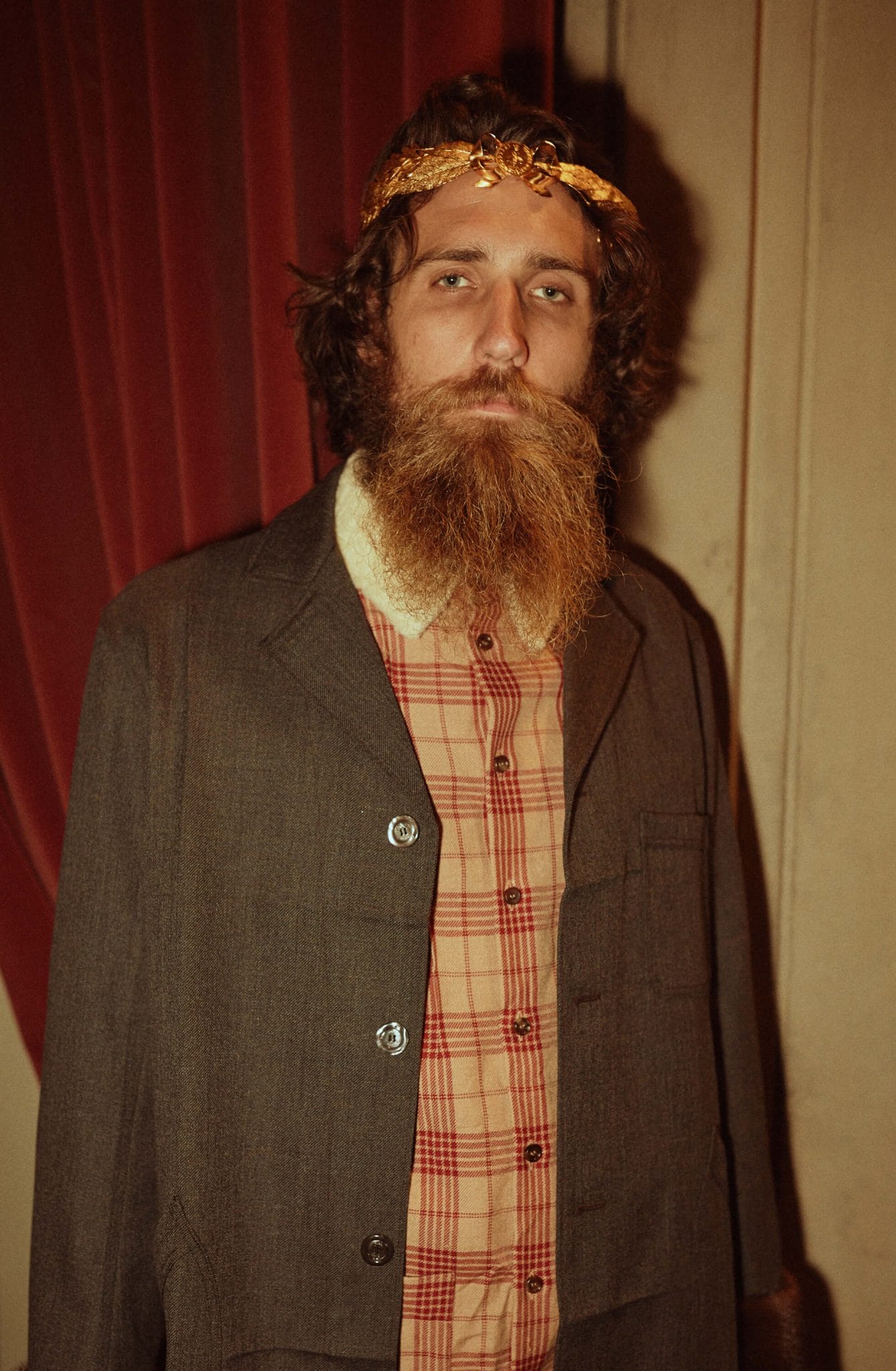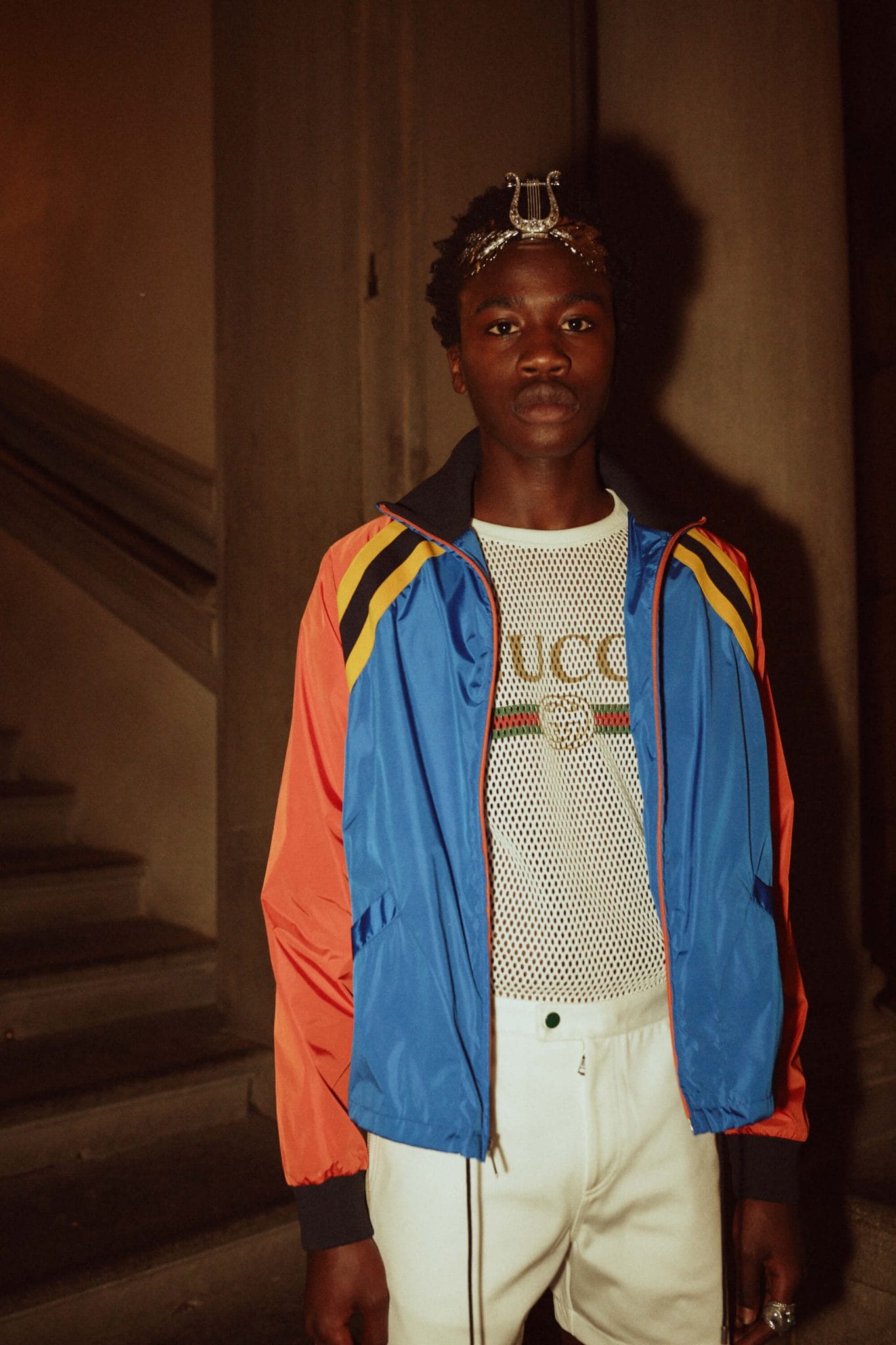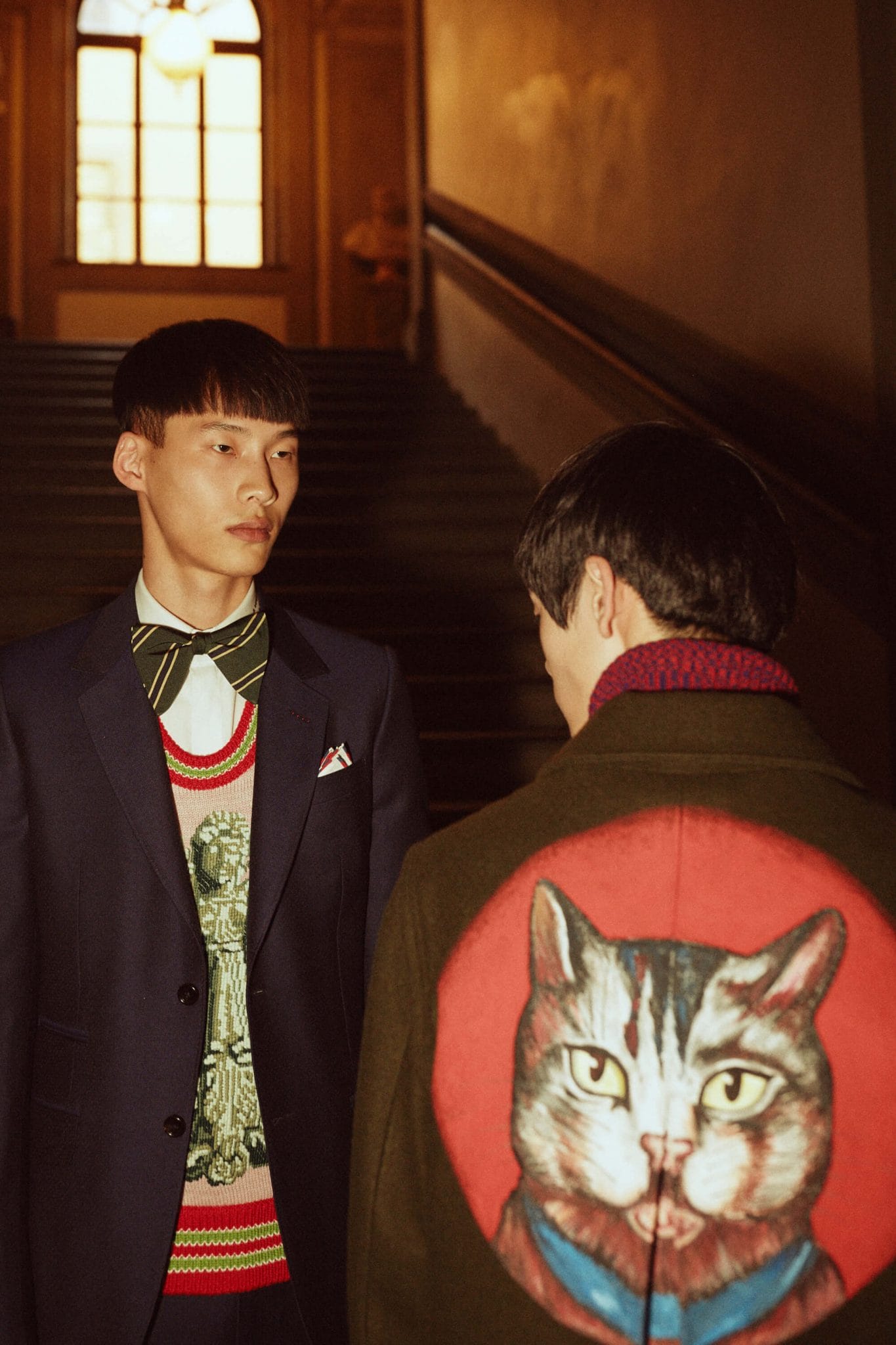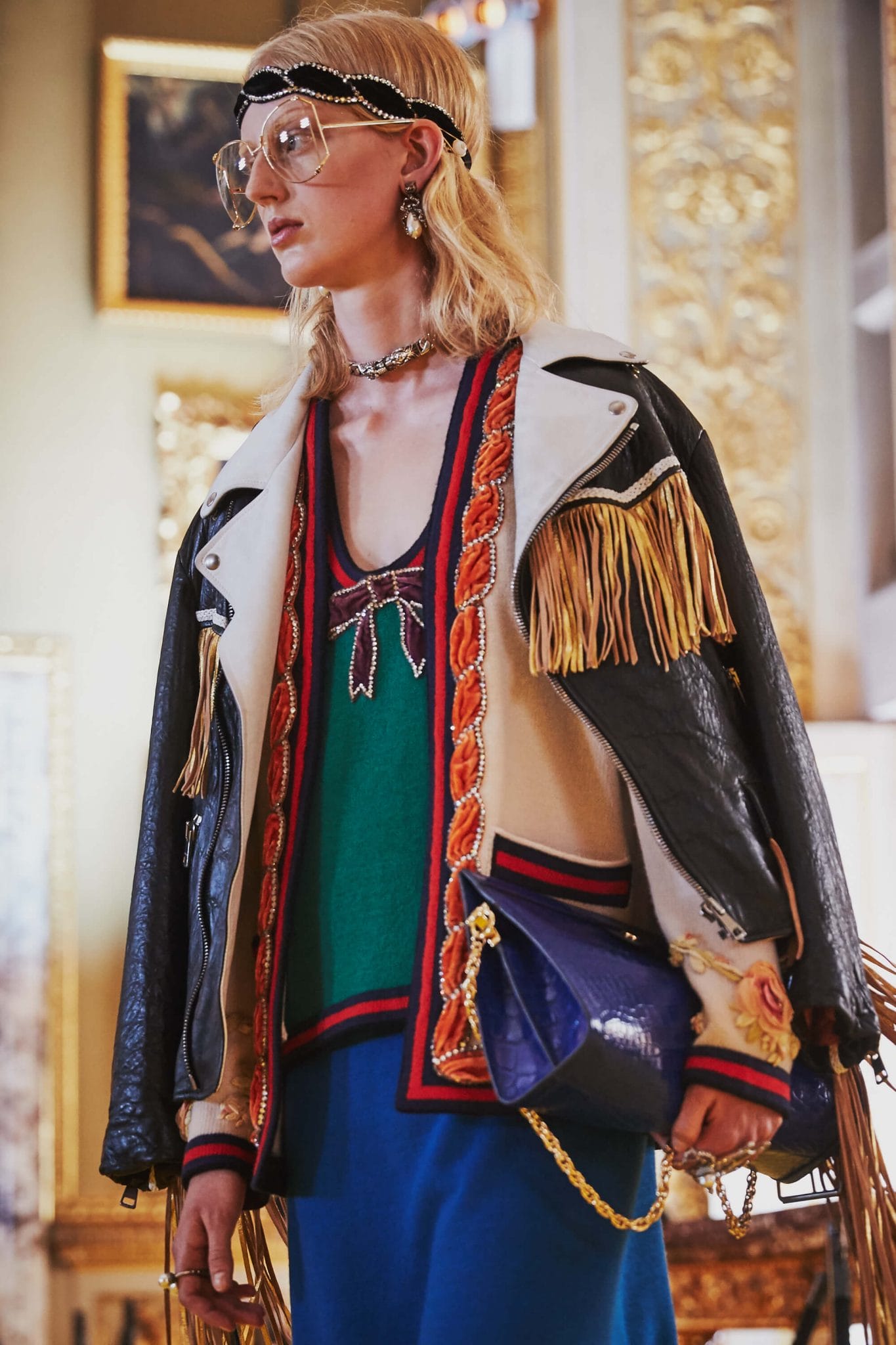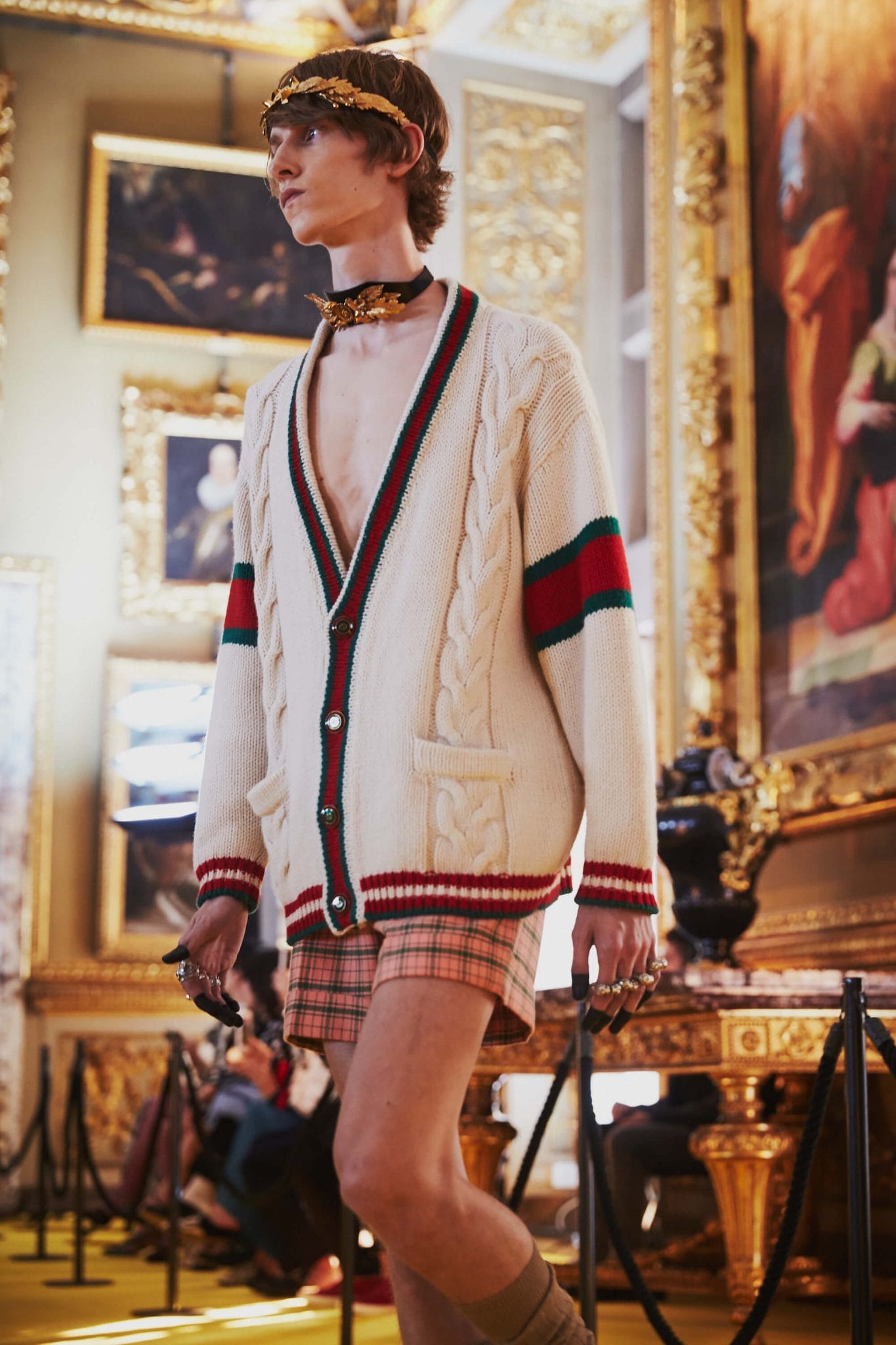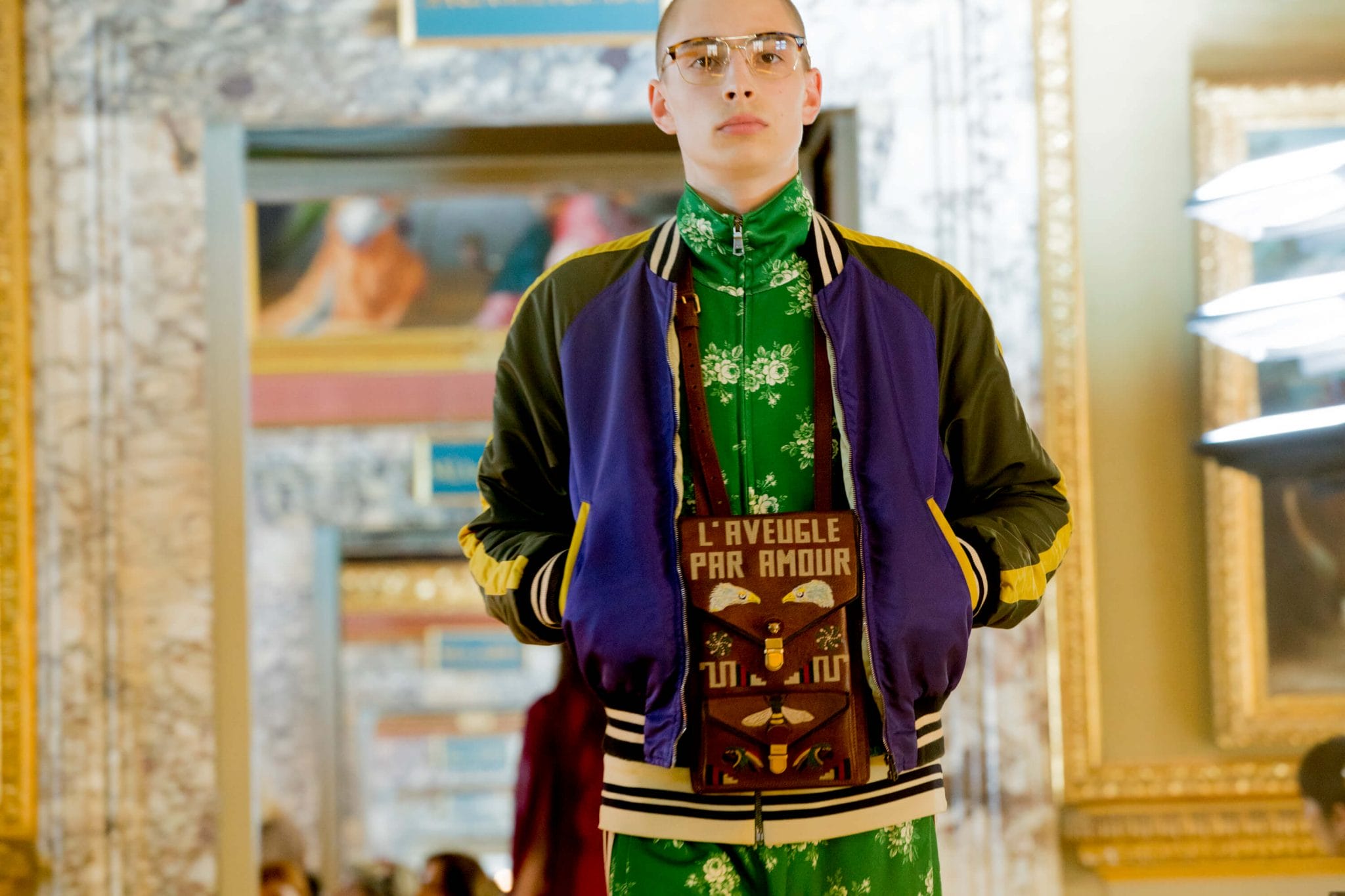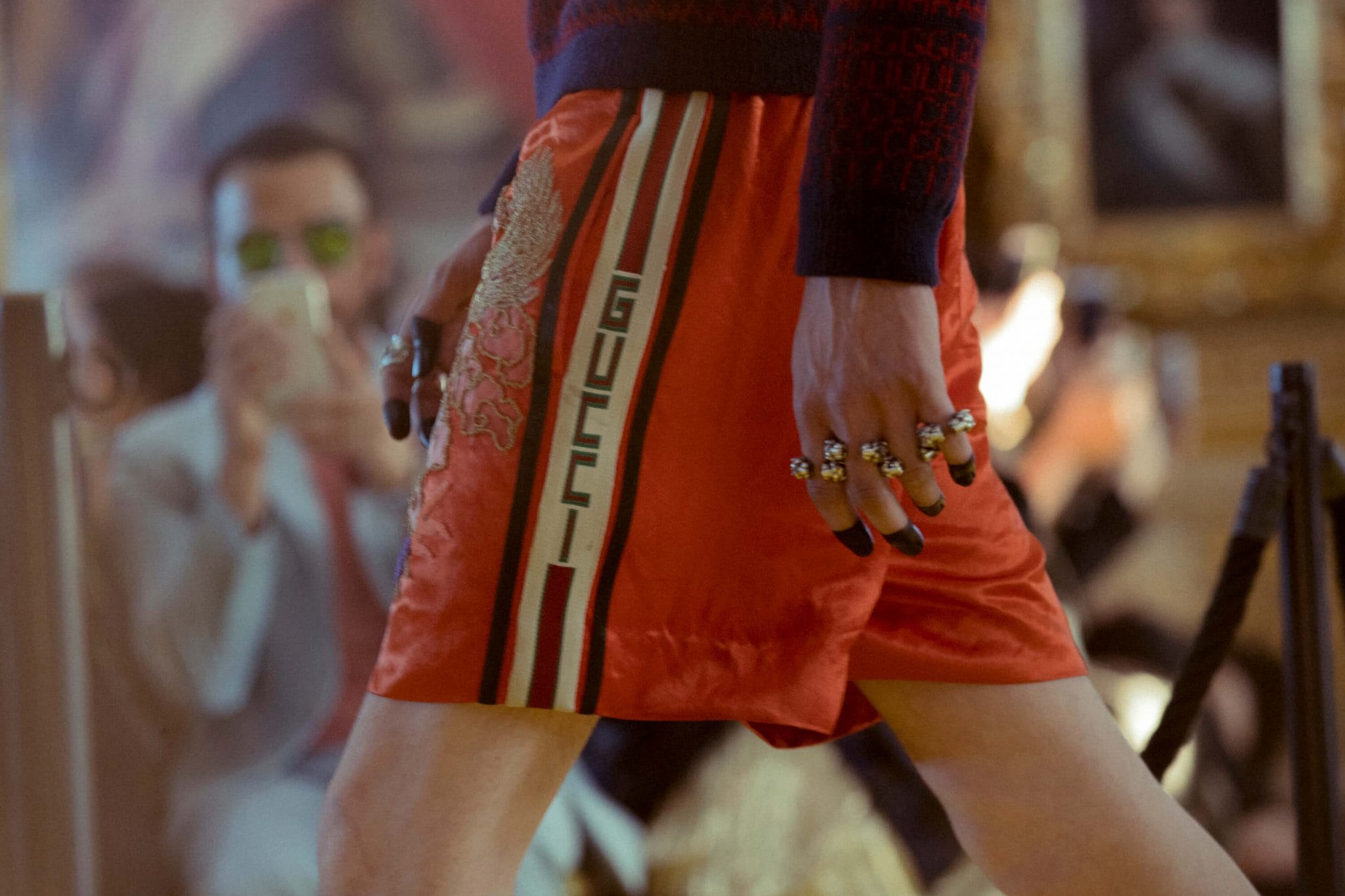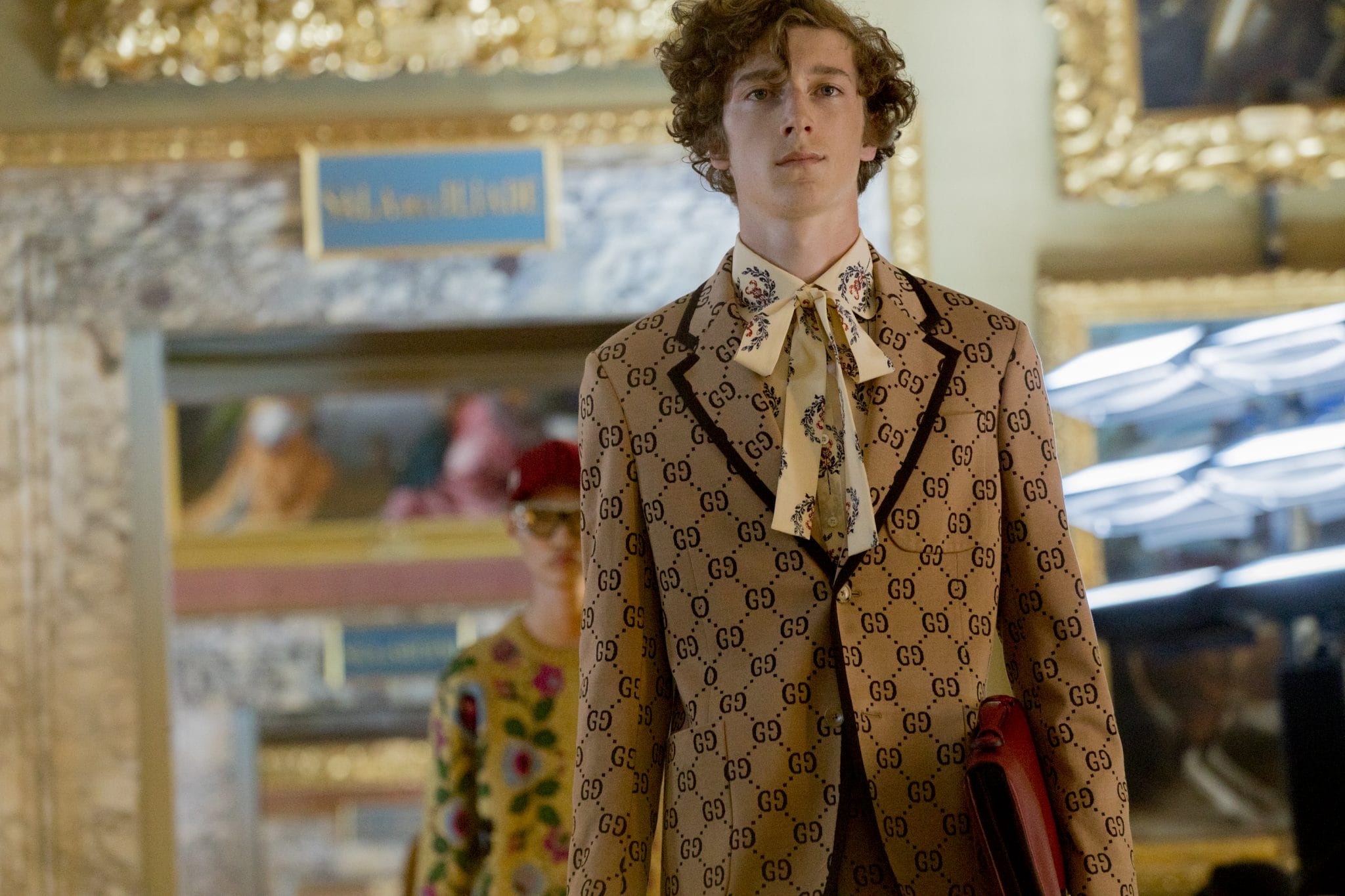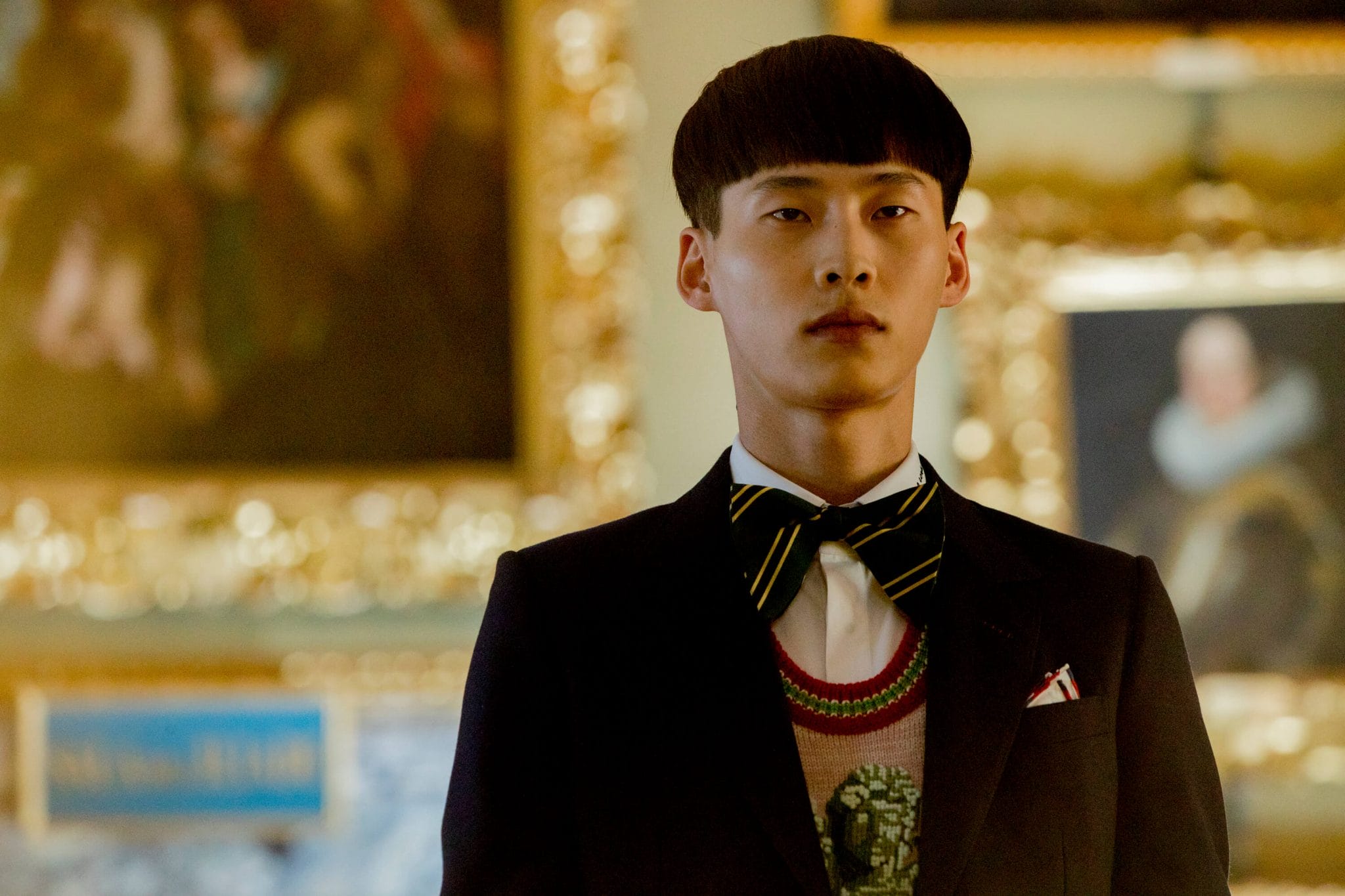 A line from the poem that was embroidered on stools at the show reads, "Midas follows all the others: Turns to gold all he touches". The mythological king is one that Michele has ceaselessly been compared to since the beginning of his reign at the Italian fashion house. This season, the association is literal: one of the models walked down in a daring combination of a shimmering golden knit sweater and trousers. If it wasn't already said for everything else Gucci, this outfit is certainly one way to stand out.
---