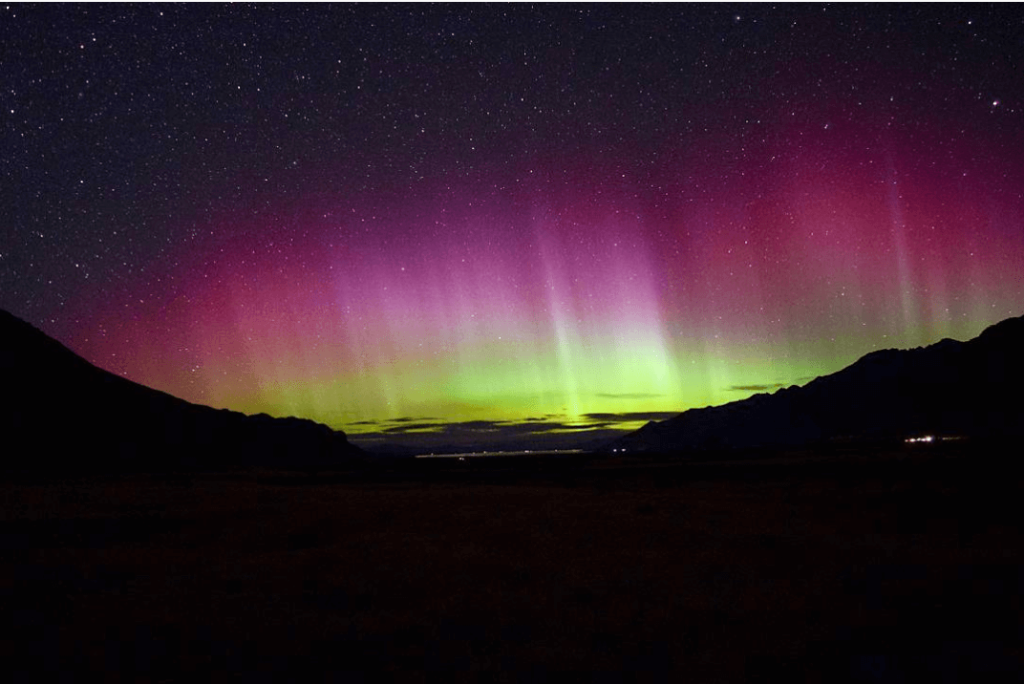 This Winter season, in the southern ends of Australia and New Zealand, stargazers and onlookers can expect a cosmic treat as the Aurora lights cross the night sky. Aurora Australis, though not as often raved about and popular as the Northern lights due to its low occurrences previously, are almost the same spectacular phenomenon. The magical night lights of the aurora are caused by the constant outpouring of the solar wind, tangling onto Earth's magnetic field, then initiating the substorms that cause auroras.
Since winter nights are exceptionally long and flights cost significantly cheaper to places like Australia and New Zealand as opposed to Europe, where the Northern Lights are getting increasingly difficult to spot, this is a game-changer for lovers of the Lights. Below are the top places to catch the dancing lights of the Aurora Australis that are the most accessible and affordable.
Victoria, Melbourne
Taken by Russell Wiltshire Photography
Besides catching the Southern Lights in Melbourne, there are many coastal towns along Australia's most famous road, Great Ocean Road. Indulge in cafe-hopping in Lorne, zip lining in Otway, and plan a visit to the 12 Apostles formations near Port Campbell.
New Zealand, South Islands
Lake Tekapo is part of the UNESCO Dark Sky Reserve, and due to its minimal light pollution, it is a famous spot for not just aurora-spotting, but stargazing in general. The observatory atop Mount John is where most of the tours are conducted. Another extremely popular spot is Waipapa Point Lighthouse. The Mount Cook Day Tour from Christchurch to Queenstown will take you on a scenic route to Lake Tekapo and Aoraki. Experience a scenic ski plane flight or helicopter ride while witnessing the stunning views of mountain summits and giant glaciers.
Tasmania
Theoretically, if the geomagnetic storm gains large enough to reach Tasmania, it should be visible all over the Tasmanian skies. However, the above-mentioned spots are popular with aurora chasers as they are scenic and easily accessible anyway. When in Tasmania, take a trip down to at least one of these attractions: Bridestowe Lavender Estate, Cockle Creek, Cradle Mountain, Dodges Ferry, Howrah, Mortimer Bay, or Seven Mile Beach.
---