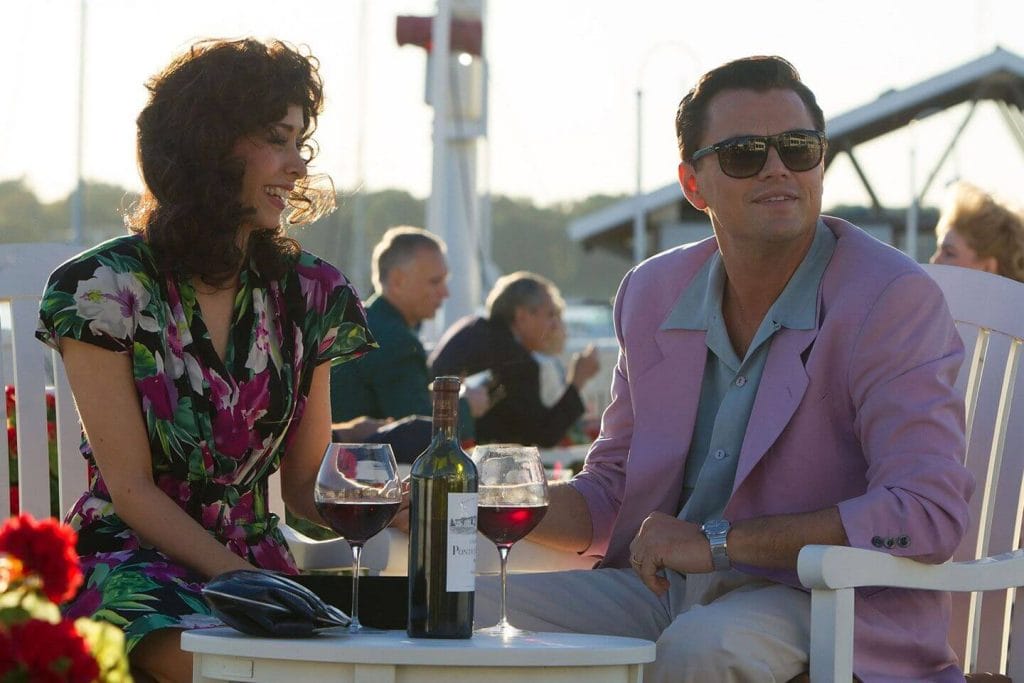 Believe it or not, back in the 1920s, the colour pink was considered a masculine tone (possibly for it's close association with red) rather than having the girly, feminine connotations it carries now. Pink is only said to have become the accepted norm for the female gender as late as the 1940s, after gradually outselling blue in the marketplace throughout the 1930s.
Today, with the increase of designers pushing the boundaries between fashion and gender, the once lady-like shade has been claimed on the runways of 2012-2017 as a man's sartorial choice. "Millenial Pink" has been one of the more distinct trends that has been around for past seasons, turning up in collections ranging from Gucci to Topman.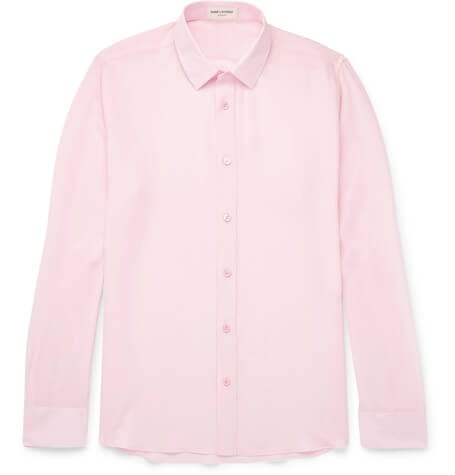 Saint Laurent Crepe de Chine Shirt
The Crepe de Chine shirt is designed in a lightweight material that offers a tailored and flattering fit. Featuring the iconic 'Yves' collar, it can be layered under a grey or navy suit for subtle contrast.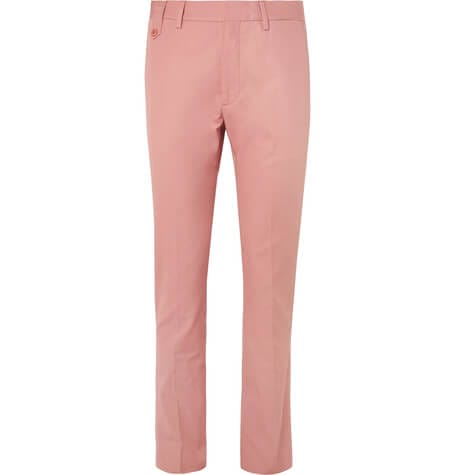 Stella Mccartney Organic Cotton-Twill Chinos
Stella Mccartney offers us a range of essential pieces for a man's wardrobe. Whether for a casual or formal occasion, the muted pair of salmon-beige trousers can be worn casually with a T-shirt or a blazer in a matching shade. 
Made with a breathable fabric, Marni's striped T-shirt is a statement piece on its own. Style this bold top with a pair of dark trousers and a pair of trainers for a casual ensemble.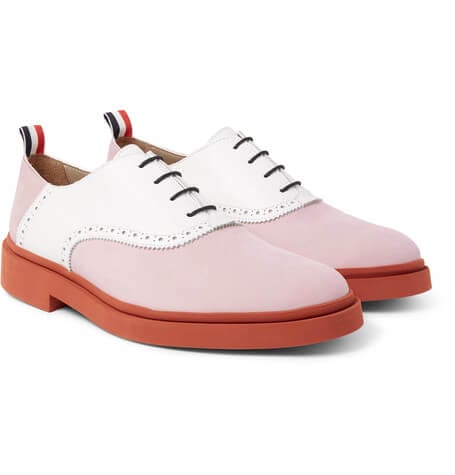 Thom Browne Leather Oxford Shoes
Thom Browne redefines the classic oxford shoes with a pink nubuck and white leather contrast colour scheme. The lightweight microfoam soles make a comfortable choice for a long day out.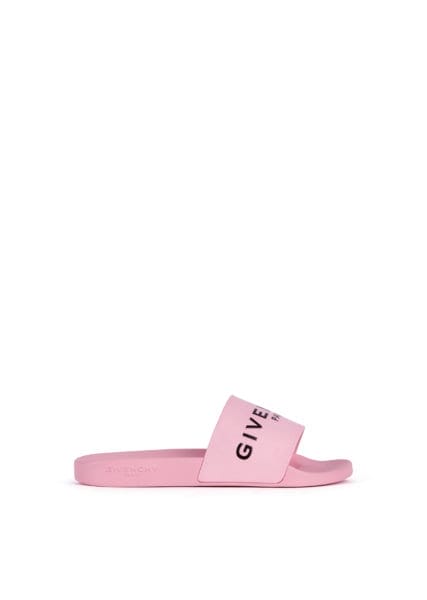 Givenchy Slide Sandal
A pair of rubber logo slip on sandals aren't just the perfect pair of footwear for the beach. Surprise yourself and style them with a soft tonal suit set to achieve a casual look. 
---