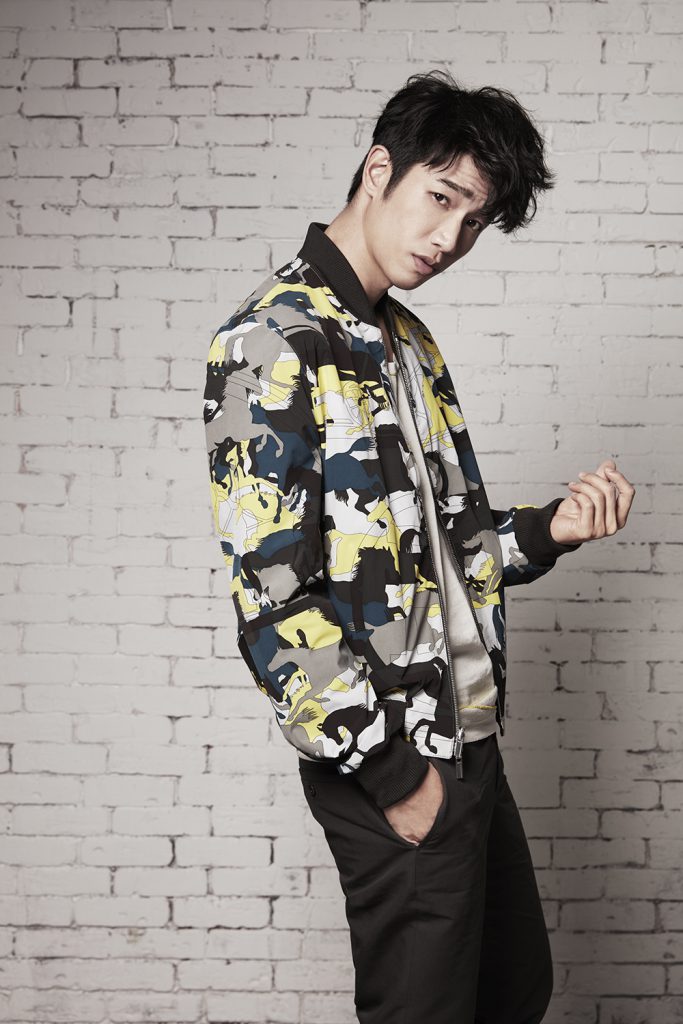 So much is Jasper Liu #trending in Taiwan, his people told us prior to this interview that the paparazzi had been camping outside his home for six days, hoping for an incident – any "newsy incident" – to take place. But the 30-year-old, media-shy actor and guitarist for popular Taiwanese indie band Morning Call has no regrets that he entered show business almost 10 years ago, when he joined a model search. "I'm happy that I'm able to take good care of my family financially now. I remember that when I started modelling, my mom would ask if I had spare money left, and I would always say yes, even when I was struggling," he says.
The 1.8m-tall Liu's big break came in 2011, when he scored a supporting role in television drama In Time With You. Liu would since leave supporting roles behind to play the leading man in shows including The Patisserie With No Name, and gain popularity in Japan and South Korea. And when he's not occupied filming or modelling, Liu serves as the guitarist of Taiwanese indie band Morning Call.  
And although the triple threat insists that he doesn't like being the centre of attention, he says he does sees the good in being a subject of social media. "This will sound contradictory, but while I feel that while social media is a little too direct and invasive, it's also good to be able to share certain things. I will admit that when I see negative things about myself on social media, I don't feel great. But I'm lucky because usually, the comments are quite mild," he adds.
What have you been up to in 2017?
I've been relaxing a lot. In January, I went on a one-month vacation – I was in the Philippines to snorkel, see whales and get a proper tan. I also attended New York Fashion Week, and shot a promotional clip for (Japanese city) Takamatsu. Music wise, the band is taking a break after being quite active last December.
Your most memorable film project so far is…
Don't Wanna Say Gooodbye. The film will be out later this year. I had to portray a 17-year-old student in high school, who gets bullied. And everyone was so into their roles, that even when we weren't filming, they continued to bully me on set.
If you could change one thing about your look, it'd be…
I want to dye my hair white, and to grow it longer. But I can't do that, because of work.
Your personal style is…
Simple. But I'd also dress up if it's appropriate for the occasion. And I can't leave home without a cap.
Read the rest of the interview in our April issue, available on Magzter and your nearest bookstores and newsstands.
Photography Jeff Chang
Styling Titien Wang
Photography assistant Wayne Hung & Chung Kai Wang
Styling assistant Ju Hui Lin
Hair Edmund Lin / Zoom Hair Taipei
Grooming Jagger Wang
---