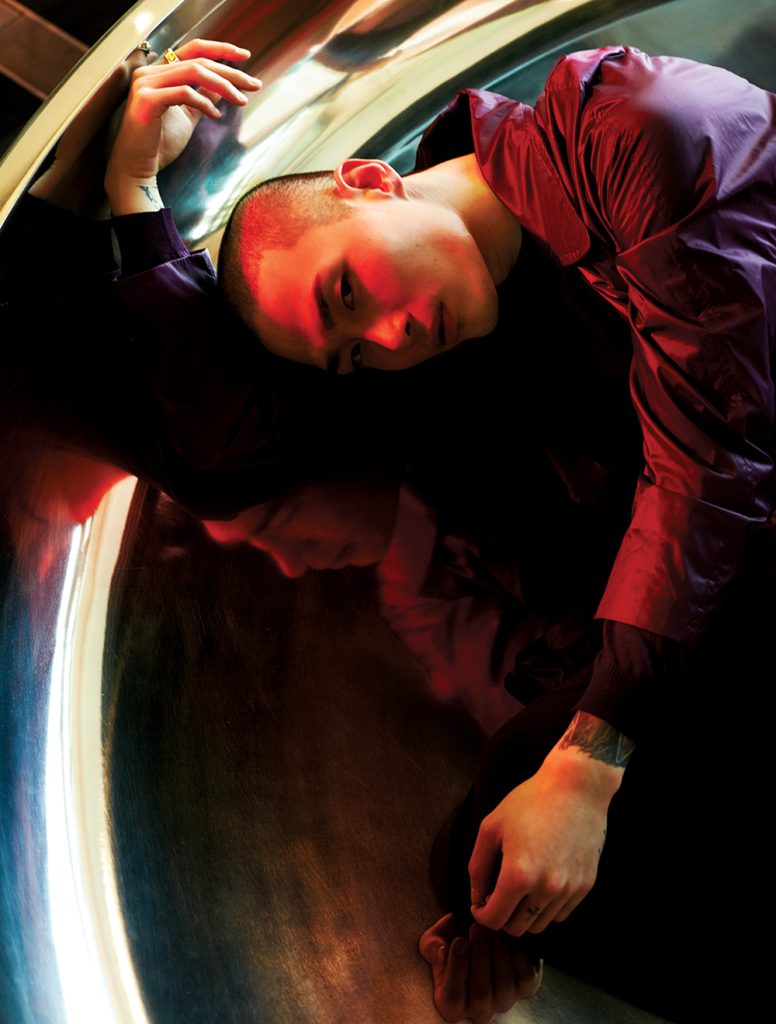 South Korean model Noma Han burst on the scene 10 years ago, landing campaigns for Calvin Klein and Public School. And although he says he never plans things, he has also found the time to be a body art maestro.
What has 2017 had in store so far?
I took some time off and I've been traveling a lot lately with my (Taiwanese) girlfriend of one year. We went to Taiwan, Korea, Japan and New York. Some work did crop up in these places though – I did a few shoots in Taiwan. And now I'm here in Singapore. I never really plan things – I'm a little last minute, and I find things more interesting that way.
It's your 10th year in modelling…
The first two years (in South Korea) didn't really work out. I decided to go to New York. I was lucky – there weren't many Asian models then, and people liked me. I think people and clients there are more open than those in other cities.
The coolest modelling moment for you to date is…
I will always remember the Lanvin show I did in Paris. I can't recall when it was, but I was quite a new model and I remember thinking "wow". At that time, there weren't many Asian models walking in Paris – they were still quite conservative then.
How many tattoos have you got?
About 53 – it's hard to be exact because I have a lot of small ones, but I was once asked and so I counted.
What would you say to a model who wants a tattoo?
"Are you sure? You shouldn't. It might hurt your career." I know the industry, and I would want to be protective of other models. But if they really wanted, I'd do it.
For the rest of the interview with Noma, grab your copy of Men's Folio's  March K Issue, available at your nearest bookstores and newsstands. Meanwhile, check out an exclusive behind-the-scenes video of the cover star on shoot.
Photography: Joel Low
Styling: Titien Wang
Photography assistant: Elton Chong
Styling assistant: Shelton Chang
Hair: Nigel Woo, Passion Salon
Grooming: Benedict Choo using Cle de Peau
Special thanks to W Singapore
---