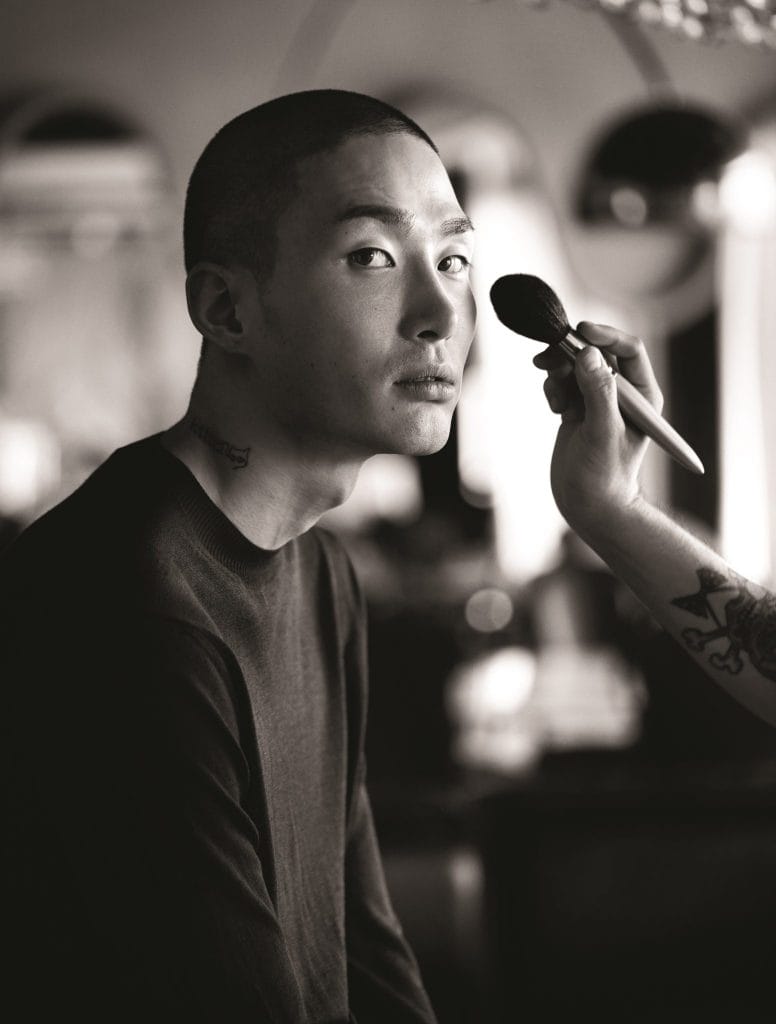 With the K-wave having normalised the concept of male vanity, taking care of one's appearance is no longer gender-specific. And thanks to social media's vast influence, many of us turn to South Korean personalities and trends when it comes keeping up with facial aesthetic management. A simple Google search opens the floodgates to daunting articles on 'the Korean ten-step skincare routine', 'higher nose' or 'Korean jaw line', leaving us dazed, confused and still laden with facial woes.
 With the aid of technology, you won't have to head to Gangnam (famous for its aesthetic clinics) to achieve Korean-perfect looks – these minor procedures can be completed during your lunch break.
 Nose Threadlift
The latest alternative to nose fillers, Threadlift is a non-invasive technique for an instantly higher bridge or straighter nose. The procedure is gaining traction in South Korea with patients who aren't too keen on plastic surgery. It involves the insertion of PDO (polydioxanone) threads into the nasal bridge, which acts as a scaffolding structure to the nose. The treatment helps to create new collagen and tissue fibroblasts, allowing a natural-looking nose bridge that is higher, straighter and more defined. The threads will also be fully and safely absorbed by the body after some time. Dubbed as a "lunchtime procedure", Threadlift can be done within 30 minutes, with little to no downtime and immediate results. One clinic that offers the treatment here is Nu Reflections.
Skin Boosters
Koreans believe that having an impeccable canvas is the best accessory. They are famous for the mul-kwang (that translates to "water shine") complexion that many Korean celebs possess – pore-less, milky and dewy skin is characteristic of K-personalities. Realistically, it's difficult to achieve this through a skincare regime, and many Korean men turn to a dermatologist for skin booster injections.
Hyaluronic acid, an ingredient that helps to smooth out fine lines and retain moisture deep within the skin, is placed below the dermis through a series of micro-injections. The procedure is almost painless and can be completed in 30 minutes, and has minimal downtime. It is also said to come with benefits like smoothening skin texture, improving complexion, hydrating skin, refining pores and scars, and brightening and whitening the skin. You'll have time to grab a takeaway and get back to your workplace looking radiant and more youthful. There are many different options out in the market such as Juvederm and Restylane but the new and better Boletero comes in different concentrations for different skin problems and could be used in combination to target specific woes and promises better results in conjunction with proper lifestyle habits. The treatment is available at J Lasers and Aesthetic Clinic
 Laser Hair Removal
Young Korean males generally do not rock facial fuzz, due to a combination of factors: Asian genetics, underlying societal factors and the media purporting an image of owning a clean canvas. Leaving the jawline hair-free is the best way to accentuate your natural jaw line.
And if you think about it, shaving does require significant time, effort and money, especially in the long run. Opting for laser hair removal helps to do away with the hassle permanently. Laser hair removal can be done on medium to darker skin tones, which Intense Pulsed Light (IPL) is less friendly towards. IPL is also less effective in hair removal as light waves are diffused and less powerful. Think of a table lamp, versus a laser show.
 Although the laser option will subject a patient to pinching sensations, hair removal using this method is effective. And if you're burdened with dark pores attributed to hair follicles, laser hair removal gets to the root of the problem, leaving you with a smooth, bump-free skin.
---