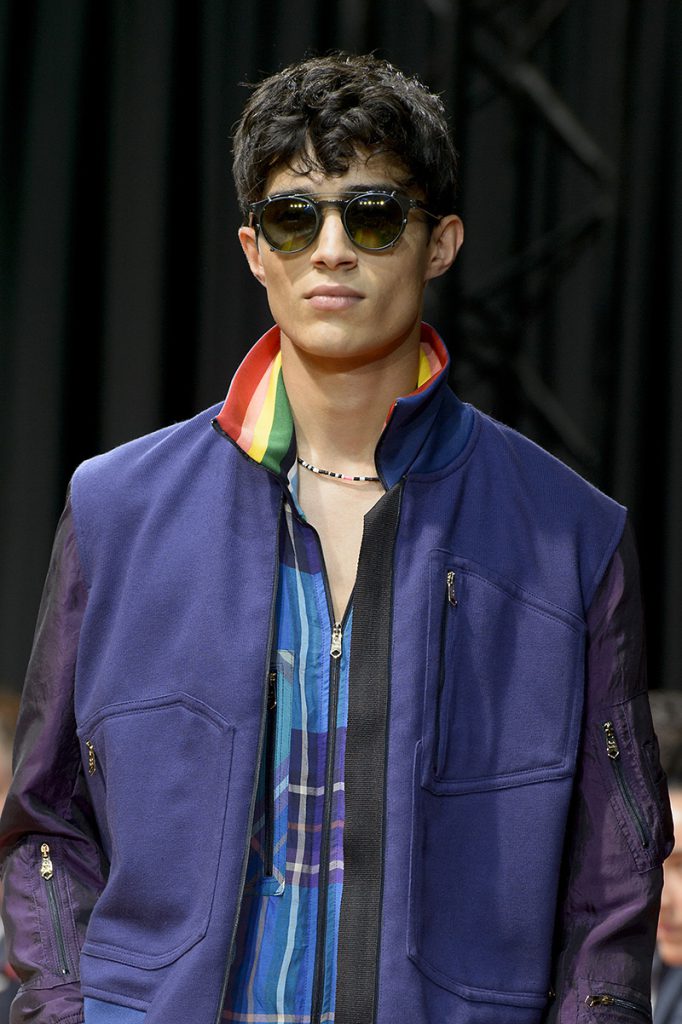 Capturing the energies of a Notting Hill Carnival after party, Paul Smith's new Spring/Summer 2017 campaign film celebrates London and the power of positivity. Inspired by the spirit of summer house parties, the film featuring a diverse cast of characters dancing along to Mr Lexx's Dem a Pree, reflecting the current era of London, framed by dynamic camera work before meeting for a high-energy finale.
Starting with the same inspiration as the Spring/Summer 2017 collection, the campaign is a nod to warm Caribbean colour combinations and Smith's personal experiences in West London. "As a teenager in the '60s I'd travel from Nottingham to London most weekends, crashing on the floor of a mate's flat in Powis Terrace, Notting Hill", said Paul. "It was an amazingly energetic time to be in West London – there was bright colour everywhere you looked and all these influences from all over the world."
As a reflection of his personal experiences, the campaign styling mixes sharp tailoring with prints, warm West Indian shades and modern sportswear shapes. 1960s tailoring references are updated with bold colours, lightweight construction, and highly breathable Italian wool fabrics. For women, prints and embroidery are featured throughout the collection, while tailored trousers come with sports stripes down the leg.
Paul explains the upbeat and optimistic tone of the collection, "My way is always very positive, and in a world that's seeing so much trauma and uncertainty at the moment, it's important to bring a ray of sunshine however you can. The collection is very reflective of my attitude to life."
Watch the campaign video below.
---