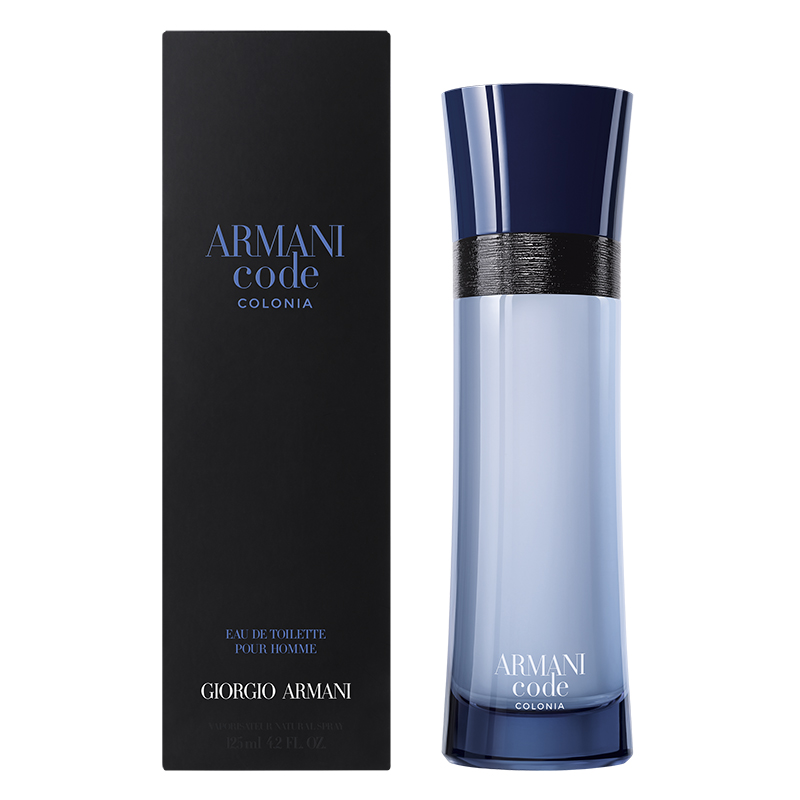 Imagine the elegance of a sharply dressed man with a discreet, casual ease, emanating allure and seduction, somebody like Chris Pine. What you get is the embodiment of Armani's latest fragrance, Armani Code Colonia.
Armani Code Colonia is joining its predecessor, Armani Code and Armani Code Profumo this Spring. Antoine Maisondieu (Givaudan) the creator of the perfume said, "When I began to work on this fragrance, I immediately wanted to keep its fougère spirit that's so attractive and virile, and add to it a freshness and elegance by marrying the note with a soft orange blossom accord."
The Smell
The fragrance is a salicylate fougère cologne that opens with a pronounced citrus note over an underlying sensual, woody, amber tone. The combination of citrus (bergamot, mandarin, pink peppercorns) with aromatic middle notes of clary sage mingles with floral notes and resonate with salicylate orange blossom. The trail ends on a more fleshy base note with woody, amber, tonka and heliotrope notes (for the powdery quality typical of fougères).
Fresh yet light, this easy to wear perfume reflects a casual attitude elevated to a tenet of elegance that is always respected, never neglected.
The Bottle
The instantly recognisable bottle reveals the same sleek and stylish lines as those of the designer's clothes for men. Except that the sensual concoction comes in a fresh, seductive blue.
The patinated cap is topped with the GA monogram. Just below, the subtle grain of a wide black band evokes an iconic cummerbund of the tuxedo, a symbol of elegance.
The fragrance is set to be in stores on 1 March 2017 in 2 sizes, 75ml, $133 and 125ml, $159.
---